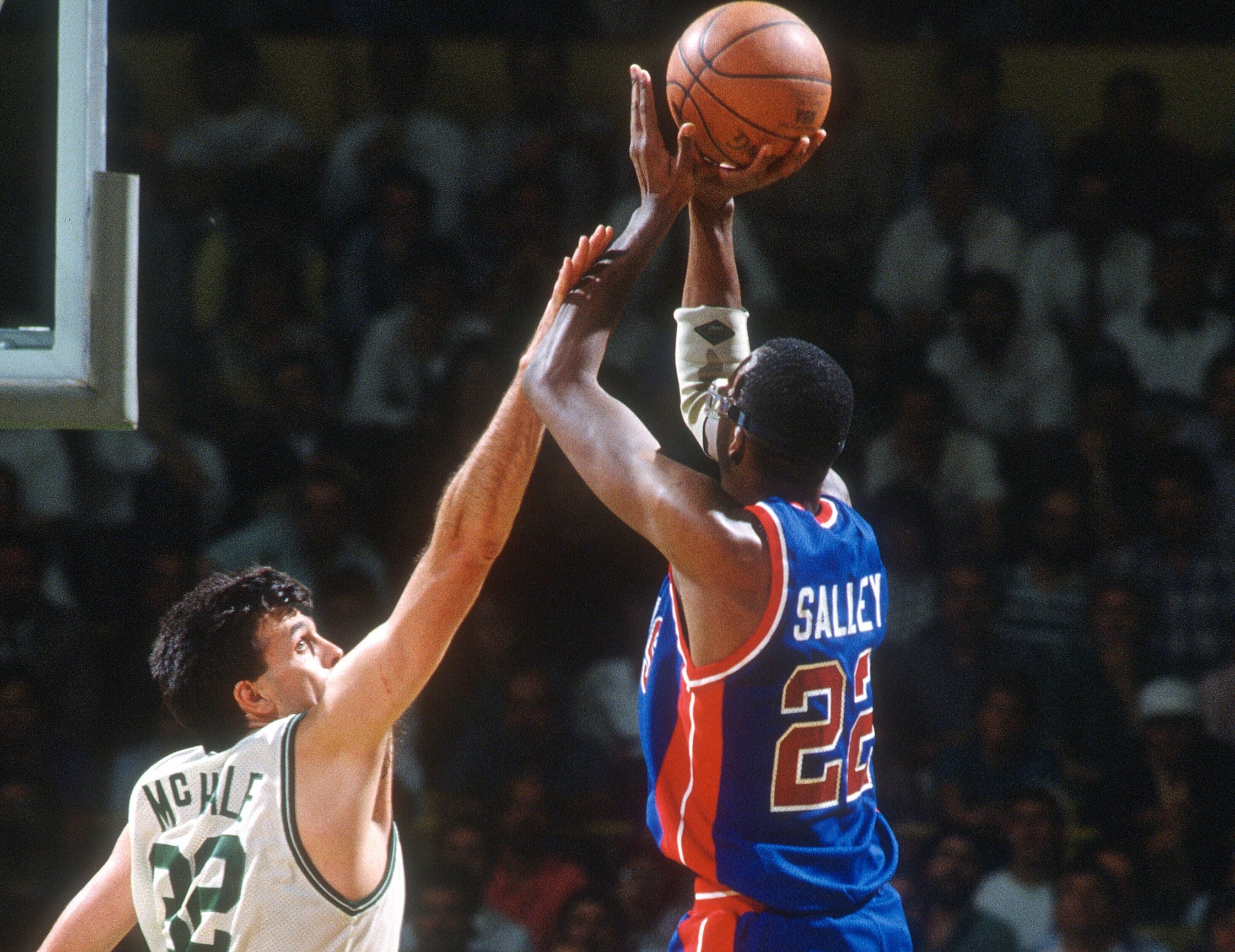 Larry Bird Showed a Young John Salley What Life Was Like in the NBA Just By Sitting in the Locker Room
John Salley believed he would become a member of the Boston Celtics in 1986.
John Salley always thought he would be a member of the Boston Celtics. Coming out of Georgia Tech for the 1986 NBA Draft, Salley wasn't quite sure where he'd land. He grew up a Celtics fan, and Celtics president/general manager Red Auerbach spoke highly of the 6-foot-11 forward/center.
Salley recalled a time when he visited Boston before the draft and was in the locker room. There, he saw the legendary Larry Bird. Bird didn't even have to say much, and Salley knew just by looking at him how different life in the NBA was going to be.
Larry Bird and John Salley crossed paths several times in the NBA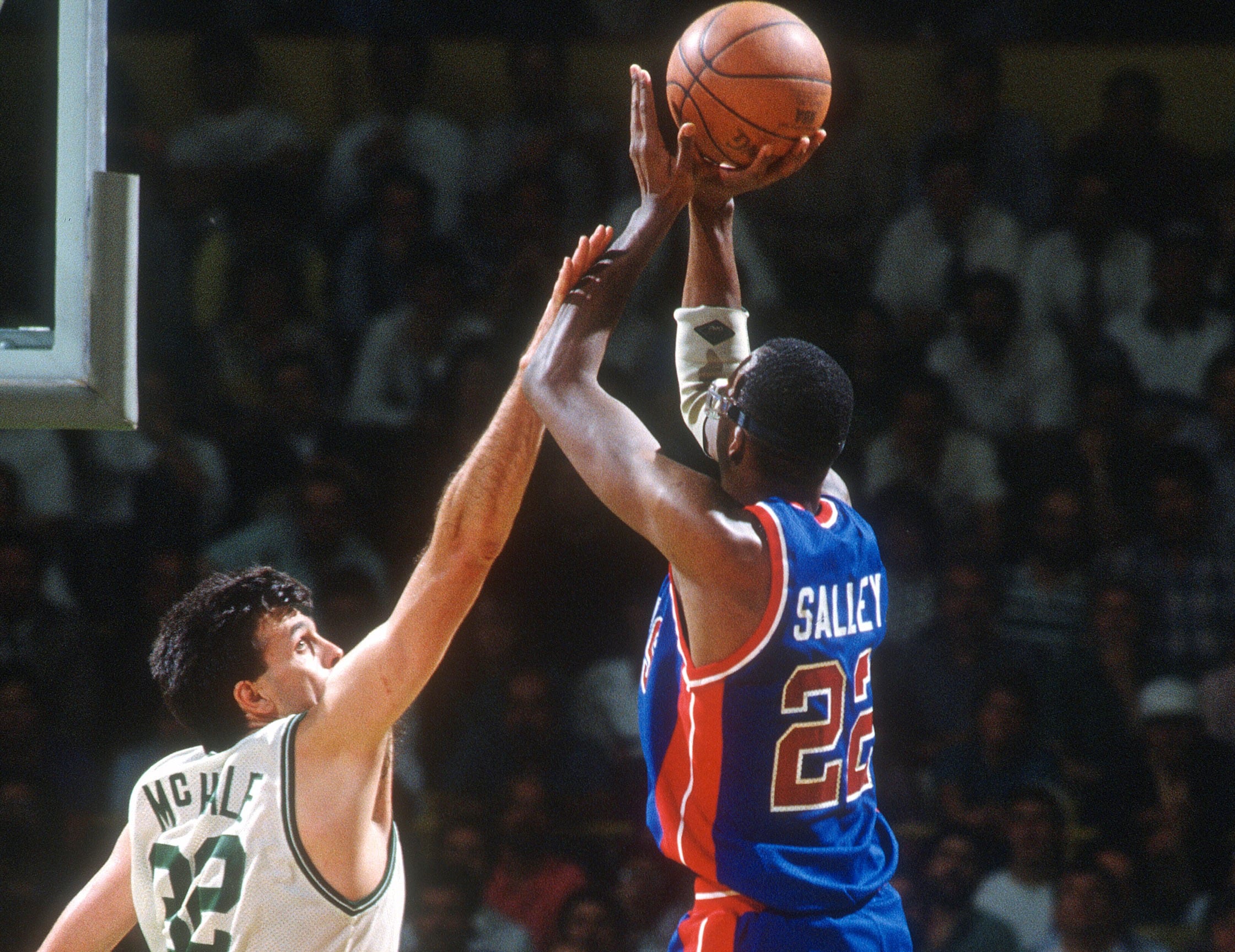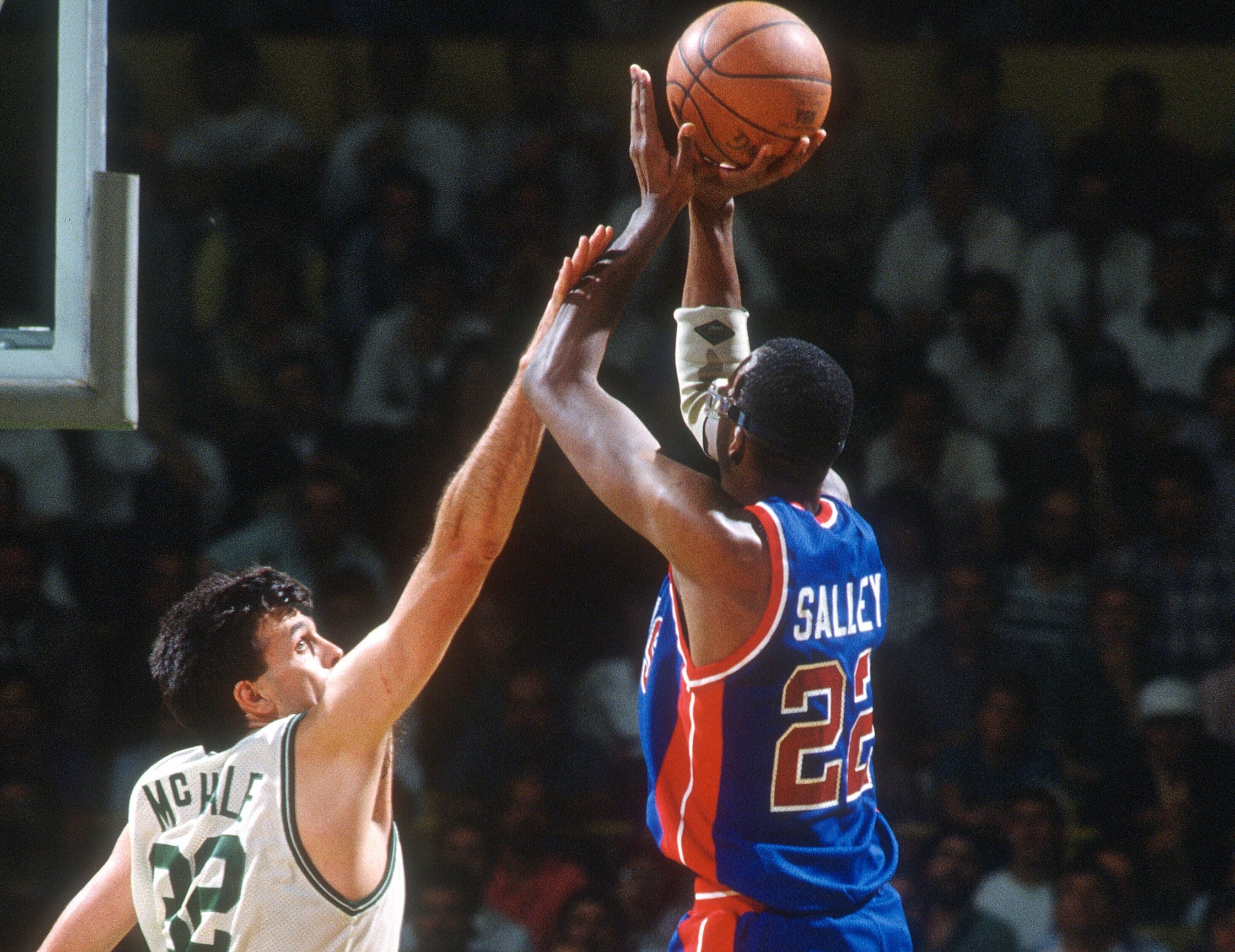 Salley knew he'd be picked in the top half of the first round of the 1986 NBA Draft. He just had no clue where. He said Auerbach and the Celtics were interested, and it was a place he'd love to go. Boston, however, had the No. 2 pick and went with Maryland's Len Bias after the Cleveland Cavaliers selected center Brad Daugherty from North Carolina.
At that point, Salley thought he might become a member of the Chicago Bulls.
"Chicago told me they were going to draft me at number nine," Salley told Byron Scott on the Off the Dribble podcast recently. "They take Brad Sellers. Jerry Krause said he had a better jump shot.
"Always thought I was going to be a Bull. I wanted to be a Celtic, and I grew up a Celtics fan. I grew up a Celtics fan because they were the first team to hire a Black coach (Bill Russell). And they won a lot. They won a lot. I like winners."
The Detroit Pistons selected Salley at No. 11. He went on to play 11 years in the NBA. Salley won four championships and was the first player to win a championship with three different teams.
He and the Pistons never could find a way to get past Bird and the Celtics, as Boston went to the NBA Finals four straight times between 1984 and 1987. In 1988, the Pistons finally ousted the Celtics in the conference finals and began a run of three straight NBA Finals appearances.
A young Salley took one look at Bird and knew the NBA was a different animal
Before the '86 draft, Salley took in a Celtics game, courtesy of Auerbach. He made his way into the locker room and chatted it up with some of the guys he thought might become his future teammates.
He spoke about it during a recent appearance on Shannon Sharpe's Club Shay Shay podcast.
"Now, when I was going to be a Celtic — Red told me they were doing to draft me. I would go to camp there," Salley told Sharpe. "I just knew I was going to be a Celtic. I'd be in the locker room and Larry would talk to me. He'd be in ice up to here (pointing to his knees), ice on his shoulders, ice on his neck, ice around his back, and he's just sitting there like frozen.
"I'm coming out from college. The only thing I have ice in is in my Gatorade. You don't do all that."
Bird made Salley realize the pounding players take in the NBA and the treatment they'll have to go through, something he came to realize in his 11 years in the league.
"I looked at an ice-plunge bathtub yesterday," Salley said. "I would sit in that cold water all day right now."