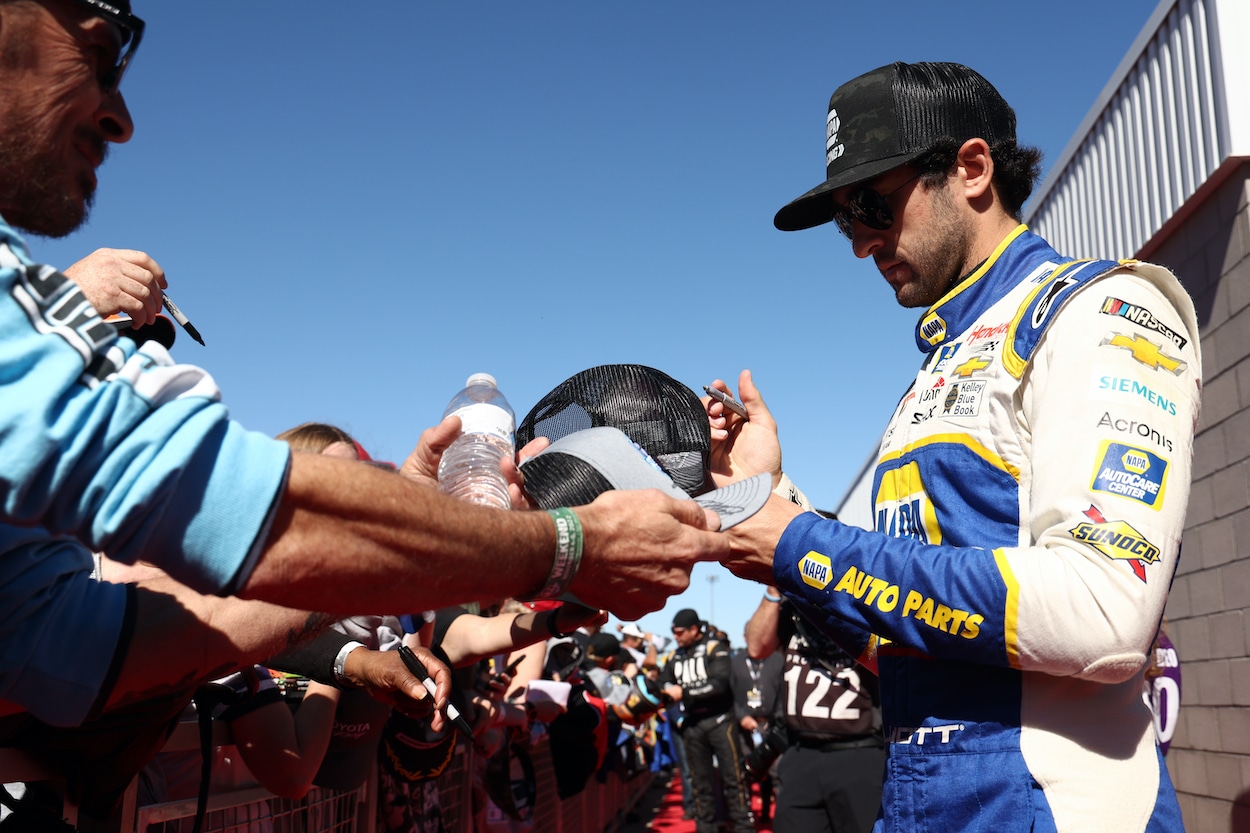 Larry McReynolds Gets Honest and Shares How He Feels About Chase Elliott Fans
Larry McReynolds shared his feelings about Chase Elliott fans and their reaction to the driver's one-race suspension during Fox's pre-race coverage on Sunday.
Chase Elliott is NASCAR's most popular driver on an annual basis. He's got his fans. As you'd expect, they're loyal. Sometimes to a fault. 
After last weekend's Coca-Cola 600, where the Hendrick Motorsports driver intentionally wrecked Denny Hamlin and received a one-race suspension for his actions, it wasn't surprising to see a number of the 2020 champion's followers defending his move on social media and criticizing NASCAR for its punishment.
Larry McReynolds discussed those fans this weekend before Sunday's race at World Wide Technology Raceway, sharing his thoughts about their overall reaction and how he was surprised by it.  
Denny Hamlin takes aim at Chase Elliott fans
Last week, hours after getting wrecked by Chase Elliott at Charlotte Motor Speedway, Denny Hamlin addressed the incident on his Actions Detrimental podcast. During that discussion, the Joe Gibbs Racing driver didn't hold back and directed some of his remarks at fans of the No. 9 car. 
"I don't mind Chase Elliott fans. Some of them are sane, most of them are not," Hamlin said. "Even when you've got the Dawsonville Pool Room saying, 'Oh boy, we need a substitute driver next week,' you probably know you f***** up."
And he wasn't done. Later in the podcast, Hamlin once again trained his sights on Elliott's fans.
"These fans. Golly. They drive me crazy sometimes because they're so two-faced," he said. "I look at like, specific instances, and I go back in their history, and like, they condone it when it goes on one side, and they, you know, must suspend from NASCAR when it's on the other side. 
"Like it's just, like, how can you be a fan and be that twisted, to like not recognize when your driver f***** up. Like even myself, I know when I'm absolutely an idiot and made a stupid ass move. Like how can you not be that self aware. I just don't get it. Just call a spade a spade for once, so you gain a little bit of credibility."
Larry McReynolds gets honest on his feelings about Chase Elliott fans
Hamlin was at World Wide Technology Raceway on Sunday. Chase Elliott was not, serving his one-race suspension. During Fox's pre-race coverage, Larry McReynolds and Jamie McMurray discussed the incident and the resulting suspension. And America's Crew Chief got candid when he admitted he wasn't enthusiastic about receiving calls from the HMS driver's fan base over the last week.
"I'm gonna probably surprise you with something I'm going to tell you, Jamie," McReynolds said. "Remember, I do a SiriusXM Radio show every weekday. And this week, every time a fan would start off by saying, 'I'm a Chase Elliott fan,' I would go, 'Oh boy.' But I'm telling you, 90% of them said, 'I'm a Chase Elliott fan, but NASCAR did what they had to do on this situation.'"
Fans live up to the name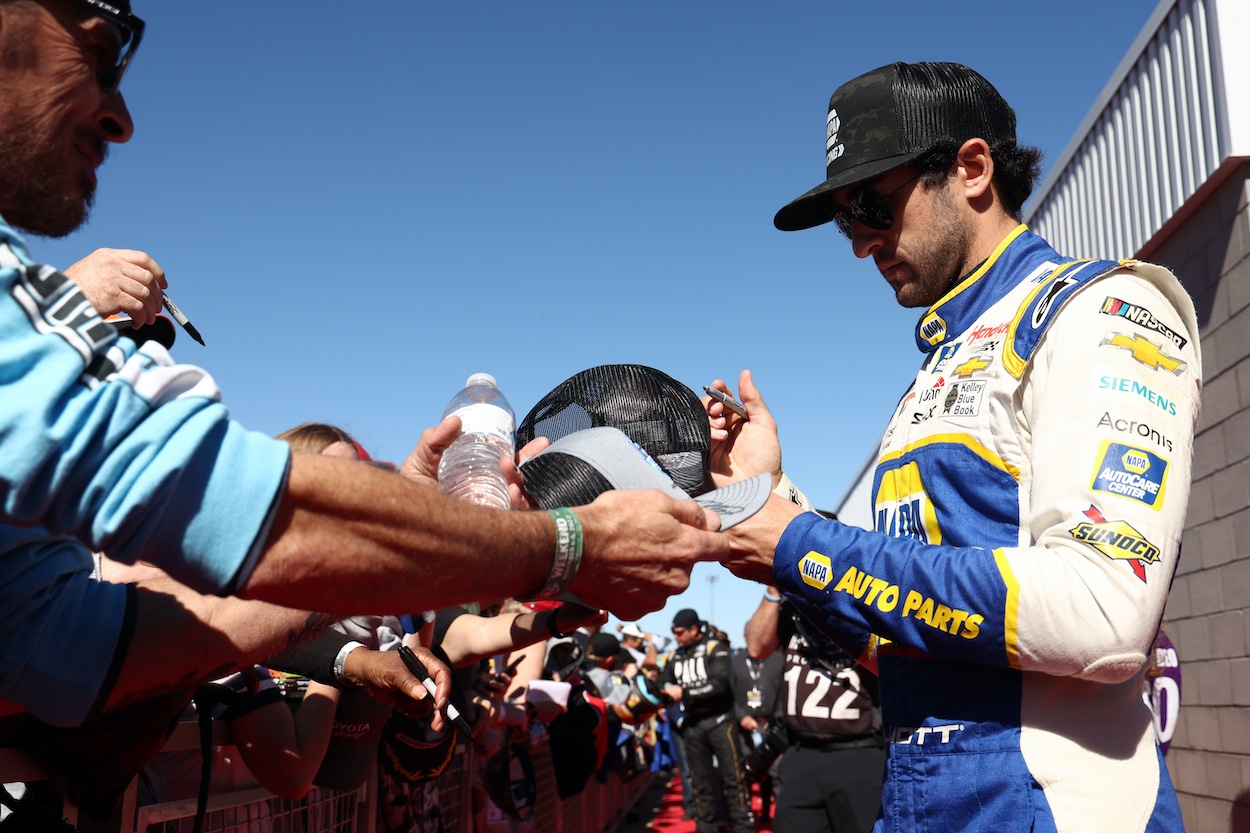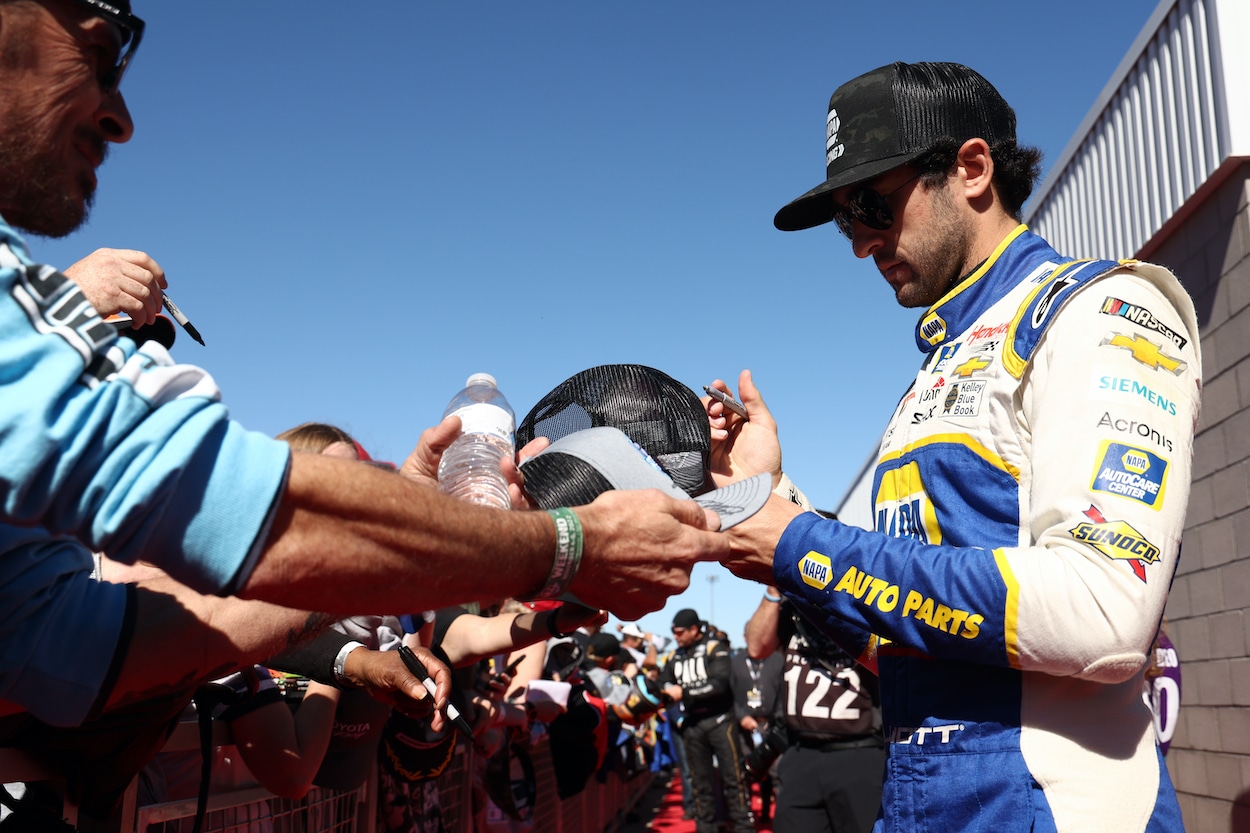 McReynolds' "oh boy" comment confirms that he knows No. 9 fans might not always be the most objective. Additionally, the former crew chief indicating that 90% of the fans agreed with NASCAR's ruling on their driver is a sizeable number, but it's still surprising to see 10% or whatever the actual number was couldn't impartially see the situation with the JGR driver as everyone else. Or, as Hamlin said, they're not self-aware and blinded by their loyalty to their driver.
The word fan is short for fanatic. While it's true that Elliott fans rub a lot of people the wrong way, you have to give them credit because they certainly live up to the word's meaning. 
To stay up to date on the latest happenings in NASCAR, including breaking stories you can't find anywhere else, follow Kyle on YouTube and Twitter.