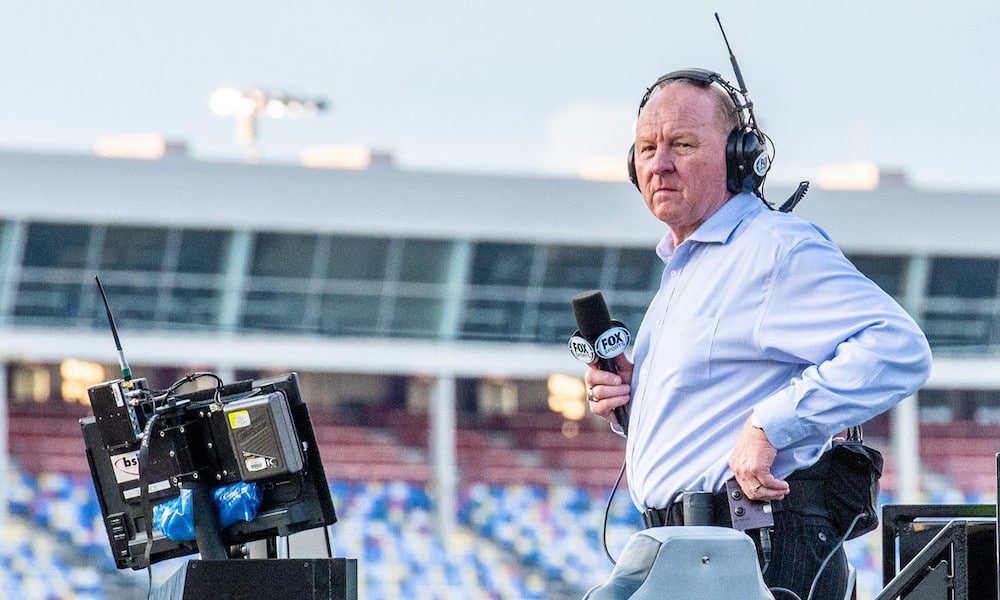 Larry McReynolds Speaks Up for Frustrated Fans in Calling Out NBC and Its Unexpected Snub of NASCAR to Start 2023
Larry McReynolds spoke up for most NASCAR fans this week on his SiriusXM NASCAR Radio show when he criticized NBC for an unexpected NASCAR snub to start off 2023.
Larry McReynolds wears a couple of hats as an analyst on Fox's NASCAR coverage during the season and a co-host of a show on SiriusXM NASCAR Radio throughout the year. This week, while working his radio gig, the two-time Daytona 500-winning crew chief watched the Rose Bowl parade like many fans and spoke with eager anticipation about NASCAR's 75th-anniversary float participating in the festivities.
When the float never made the broadcast, McReynolds didn't hold back, speaking up for frustrated fans and calling out his TV broadcast rival NBC and its coverage, or lack thereof.   
NASCAR promotes 75th anniversary Rose Bowl parade float
2023 is a big year for NASCAR as the sport celebrates its 75th anniversary. Fans can expect to see a variety of different things publicizing the big milestone throughout the season. 
For the last several weeks, NASCAR has been touting its first official 75th-anniversary-related promotion on social media — a Rose Bowl Parade float with "The King," Richard Petty, and rising Truck Series driver Rajah Caruth along for the ride. 
NASCAR's Twitter feed featured photos and videos of the finished float leading up to the big trip through the streets of Pasadena. 
Larry McReynolds calls out NBC for snubbing NASCAR float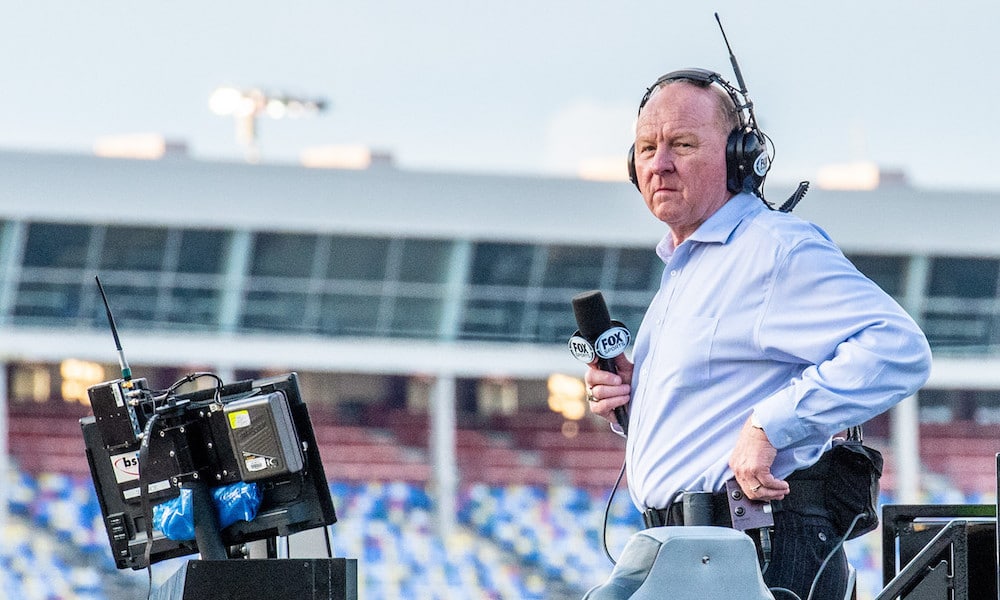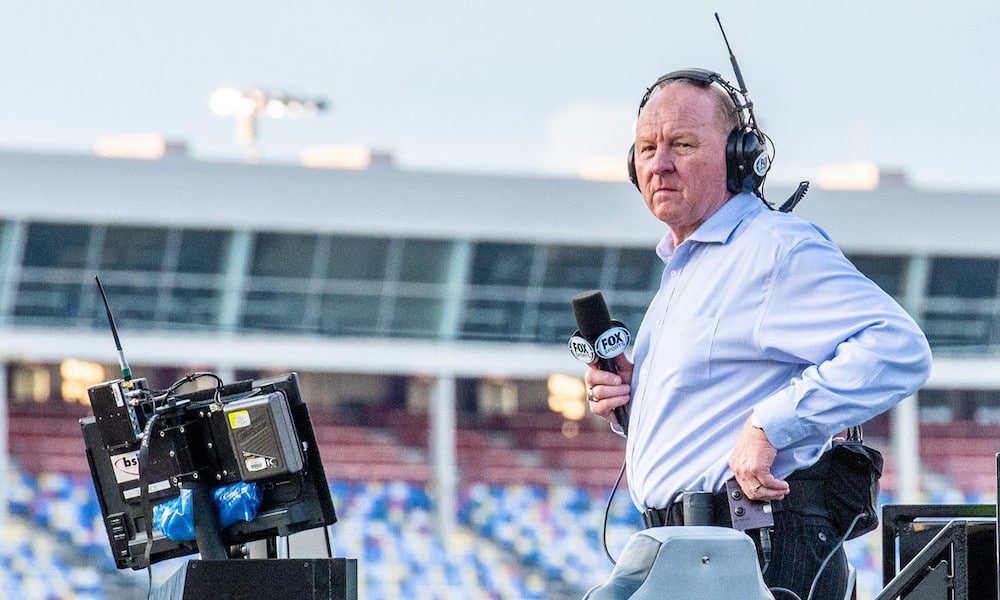 Unfortunately, those images on social media were the closest most NASCAR fans ever got to seeing the float on the parade route. The two-hour national broadcast on NBC didn't include any footage of the NASCAR float. 
In the final moments of the parade, Larry McReynolds spoke out for most frustrated fans who tuned in specifically to see the float and didn't sugarcoat how he felt about the network's snub. 
"The parade is basically over and Tanya Tucker is singing right now in the middle of the street," McReynolds said on his SiriusXM NASCAR Radio show. "And I realize there's commercial breaks with 80-something floats. But I'm watching NBC and NBC is a partner with NASCAR and we're headed into the 75th anniversary of NASCAR and we did not see the NASCAR float on the NBC broadcast.
"I guess I'm disappointed. I realize – I've been in TV for a long time. You've got commercials. But it's the NASCAR float and you're a NASCAR partner and it's the 75th anniversary and you did not show the NASCAR float."
What happened?
Not long after McReynolds spoke his mind, his show co-host Danielle Trotta provided an update on the situation on Twitter. 
"Apparently leaving #NASCAR Float off the broadcasts in #RoseParade2023 was not intentional," Trotta tweeted. "Hearing a float in front of them broke down and threw off timing. By the time it was up and running again broadcast window had run out."
While the explanation makes sense logistically, that doesn't make it any less frustrating for the fans or NASCAR itself. The sanctioning body spent money to have a presence and get seen on TV to promote its landmark season. It didn't happen. 
And the fact that NBC didn't even attempt to show the float before it started the route and interview Petty or Caruth would suggest the network had other priorities. This situation won't have any effect on upcoming television rights negotiations between NASCAR and its potential broadcast partners, but there's no denying that it certainly wasn't a good look for the network.