Larry McReynolds Doesn't Hold Back and Drops Truth Bombs About Hailie Deegan and Her Future in NASCAR
Hailie Deegan announced this week that she's headed to ThorSport Racing and driving the No. 13 in 2023, her third full-time season in the NASCAR Truck Series. The 21-year-old was understandably enthusiastic about the move to an organization that contends for wins and championships. 
Following the announcement, America's Crew Chief Larry McReynolds talked on his SiriusXM NASCAR Radio show about Deegan's upcoming season and what fans might expect. He didn't sugarcoat what was on his mind about the driver and dropped some truth bombs in the process.
Hailie Deegan has struggled in her first two Truck Series seasons
Hailie Deegan showed promise in her Trucks debut in 2020, running in a one-off race at Kansas and finishing 16th. Unfortunately, that result was not a predictor of things to come.
Deegan's first two seasons have been less than impressive. Based on the numbers, 2021 proved to be the better of her two years, with her average starting position dropping from 18.0 in '21 to 20.0 in '22 and her finishing position dropping from 20.9 to 22.1. The most brutal statistic of them all — she had three DNFs in 2021 compared to seven this past season. 
When compared to her DGR teammates in 2022, her overall lackluster performance is even more glaring. She recorded a pair of top-10 finishes and finished 21st in the season standings. Her DGR teammate, 23-year-old Tanner Gray, who was in his third full-time season, posted six top-10 finishes, including a pair of top 5s, and ended 16th in points. 
In addition, the No. 17 DGR truck, which included various drivers, found Victory Lane twice with Todd Gilliland and Ryan Preece behind the wheel. 
Larry McReynolds drops truth bombs about Deegan in 2023
This week, with the announcement that Deegan had signed with ThorSport Racing for 2023, Larry McReynolds talked about the driver's move during his On Track show on SiriusXM NASCAR Radio. And unsurprisingly, the two-time Daytona 500-winning crew chief didn't sugarcoat his thoughts.
"I say this with the utmost respect because it's beneficial for everybody involved for Hailie Deegan to perform," McReynolds said. "She is a female. She is a minority, driving a NASCAR Camping World, or what's now Craftsman Truck Series truck. It's so beneficial that she performs. 
"But to me, this is a year where the rubber's going to meet the road. She has basically 46 starts. She made that one start in 2020 at Kansas, and she bounced out there, never been in a truck before, back in an era of COVID where you lined them up, and you raced them. And she finished 16th. I felt like she overachieved because they actually ran her out of gas that day. 
"But since then, she ran 22 races in '21, 23 races in '22, and has three top-10 finishes. A best finish of 6th at Talladega this past fall. And nobody knows this better than Hailie. She has got to step it up. Because I even go back to last year at David Gilliland Racing. That 17 truck was running up front hands over fist. Winning races. To me, a third season, the rubber's meeting the road. I don't care how many YouTube followers you have or social media. That's all grand. That's all great. Gonna have to start performing on that thing called a race track."
What are realistic expectations?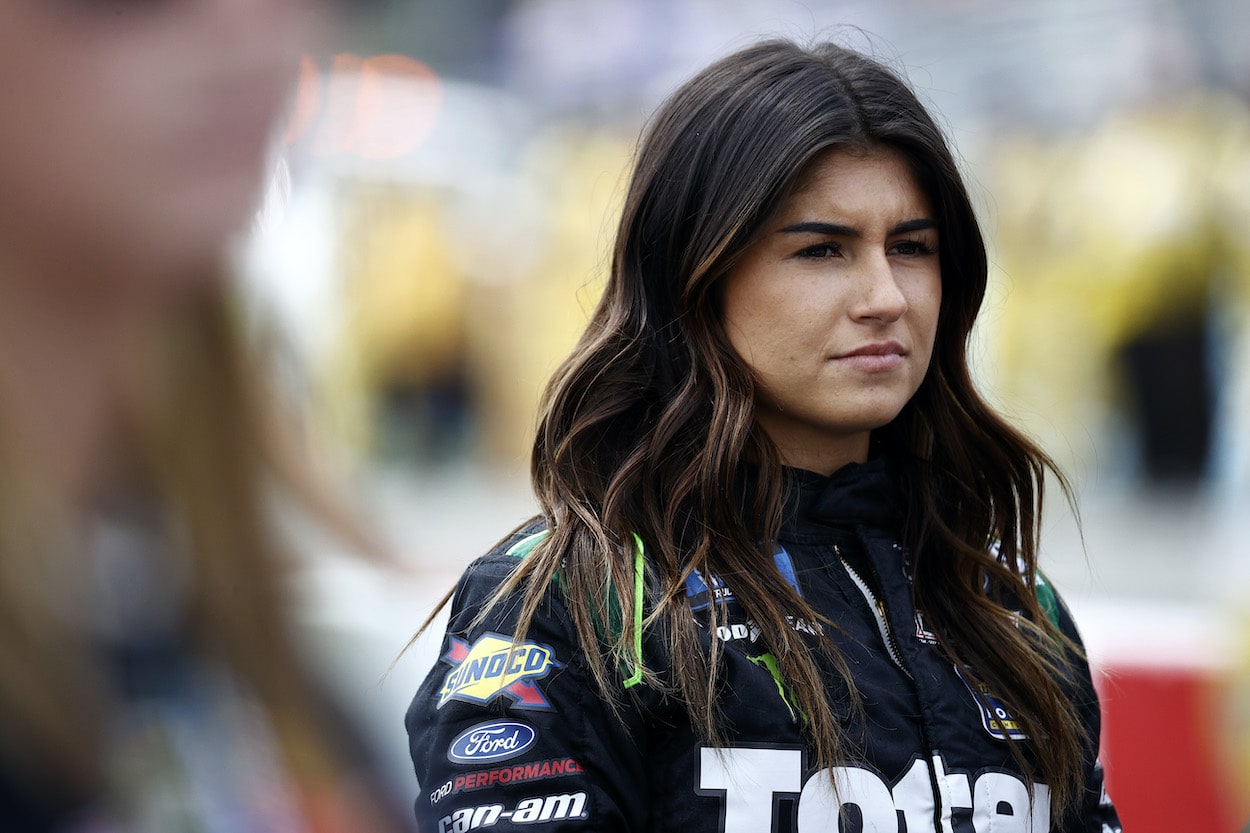 McReynolds said what most race fans are thinking. It's time for the rubber to meet the road for Deegan. She will have no excuses in 2023, competing with an organization that will put out trucks that will be winning races and very likely contending for the title. 
Oh yeah, and she will have the services of Ben Rhodes' crew chief Rich Lushes, who helped guide the No. 99 to the championship in 2021 and a runner-up finish this year. 
Deegan does not have to win any races to show she belongs. That would certainly help, but consistently running up front with a chance at possibly pulling off a surprise win should be enough to meet expectations in 2023. Anything short of multiple top-10 finishes, and she just might find herself on the outside looking in 2024.