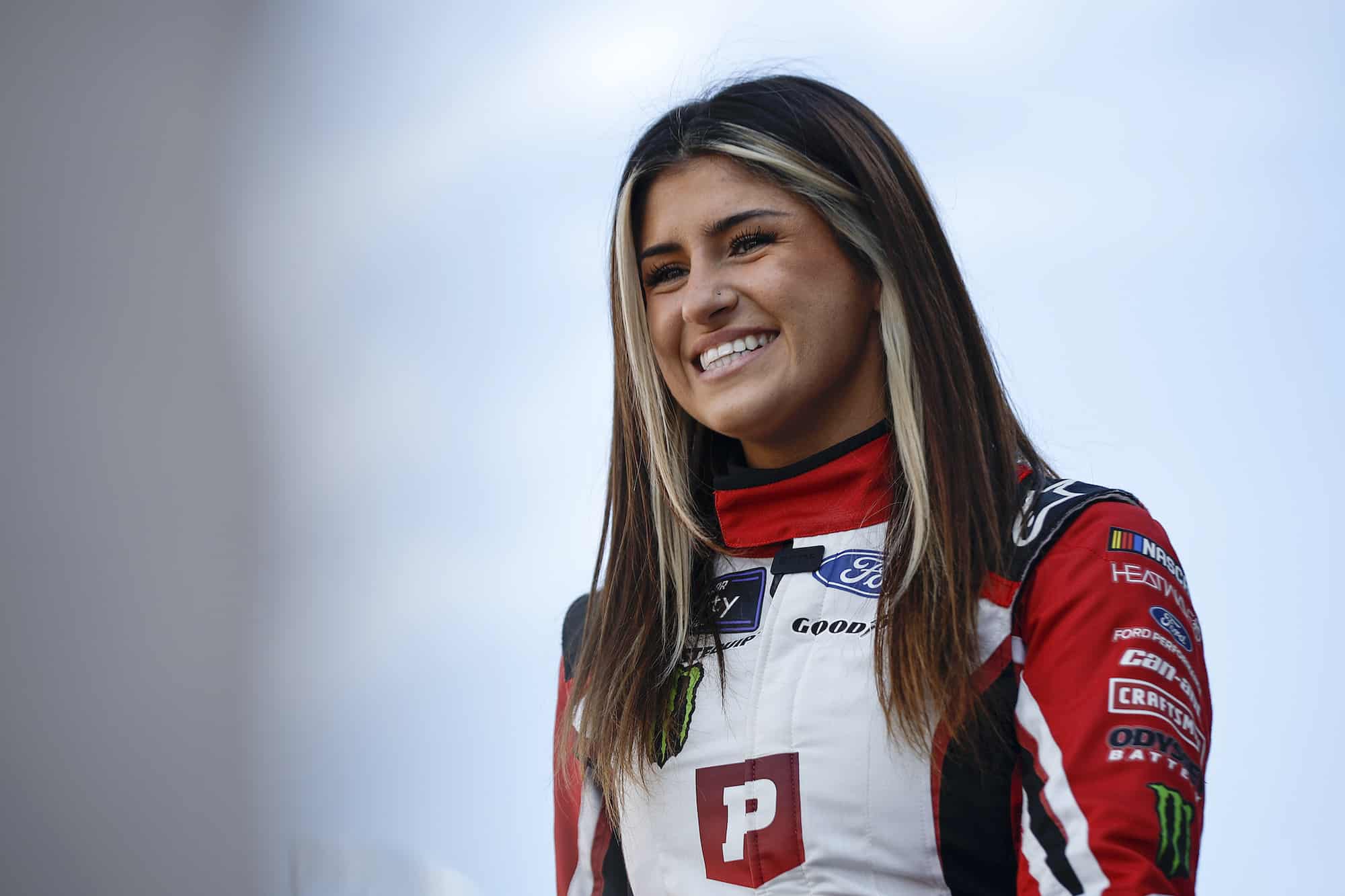 Hailie Deegan Takes Shot at Truck Series Drivers Following Successful Xfinity Series Debut in Las Vegas
Hailie Deegan talked about her successful Xfinity Series debut at Las Vegas, where she finished 13th, and also took a shot at drivers in the Truck Series.
Hailie Deegan is in her second full-time season with the NASCAR Truck Series. She's found modest success in that time, recording three top 10s. Before the start of this season, Ford officials said if things went well in her sophomore campaign, fans could expect her to compete in the Xfinity Series in 2023.  
On Saturday, the 21-year-old made her Xfinity debut, and it went well, finishing 13th. After the race, when NBC interviewed the driver, she talked about her day, noted the different racing styles, and finished by taking a shot at the Truck Series drivers.  
Hailie Deegan makes solid Xfinity Series debut
After a solid qualifying run of 20th, Hailie Deegan made her Xfinity debut at the challenging 1.5-mile track in Las Vegas on Saturday. When the green flag dropped, she battled against the field and maintained her position in SS Greenlight Racing No. 07 car, finishing 18th at the end of Stage 1.
In the second stage, Deegan stayed consistent and again showed improvement, making her way up a couple more spots and finishing 16th to close the stage. 
In the final segment, the 21-year-old finished the race strong, gaining several more spots and earning an impressive 13th-place finish. 
Deegan takes shot at Truck Series drivers
Moments after the race, NBC's Parker Kligerman caught up with the driver to get her assessment on the day. 
"I'm pretty excited right now," Deegan said. "The guys gave me an amazing car. Just can't think Pristine Auction, Ford, for putting this together because I always wanted to come out here just to be able to experience what it's like to run the Xfinity Series. The guys gave me a car as fast as Xfinity internet, and we were able to do something with it. So I was really happy with that."
The NBC reporter, who has experience in both series this season, including a win with the trucks at Mid-Ohio, asked Deegan to describe the difference between racing in Trucks and Xfinity. 
"The biggest thing that stuck out to me is the fact that you're able to move around on a mile and a half," she said. "The truck stuff, you just kind of plant there, hold it down, and go. I think in the Xfinity car and actually having to work a lot more for it, having to drive out of stuff a lot more, and just be on that edge and constantly driving off that edge. 
"It changes a lot of things being able to finesse with throttle, brake, deciding what to do — dump out of it, crack the throttle — there's just so many different things that you can do, whereas like the trucks, it's pretty much one lane, one way, and you kind of just hope for the best. And everyone races very clean in this series, it seems like. There's a lot of respect and I really like that."
Said something about lack of respect in past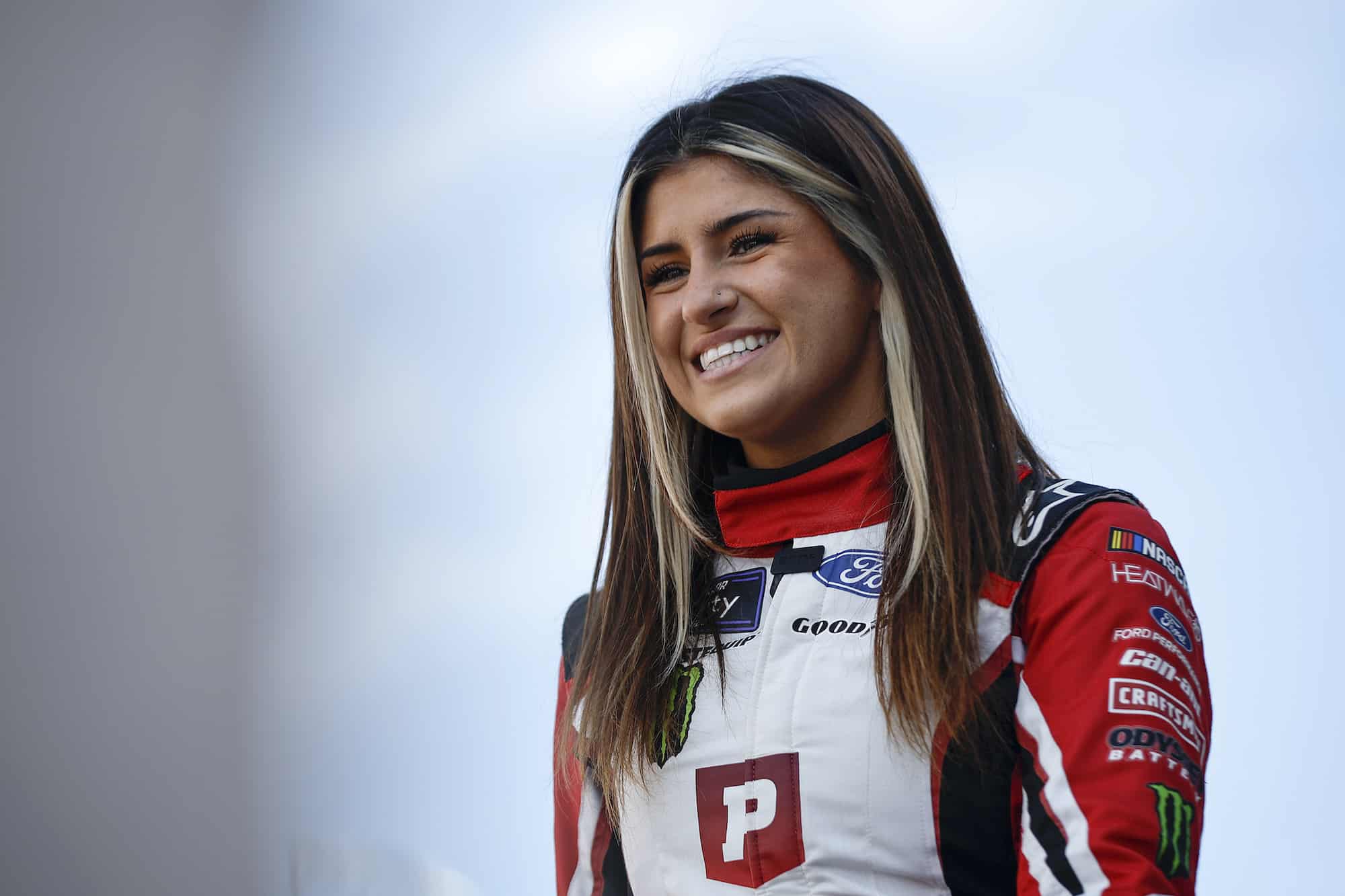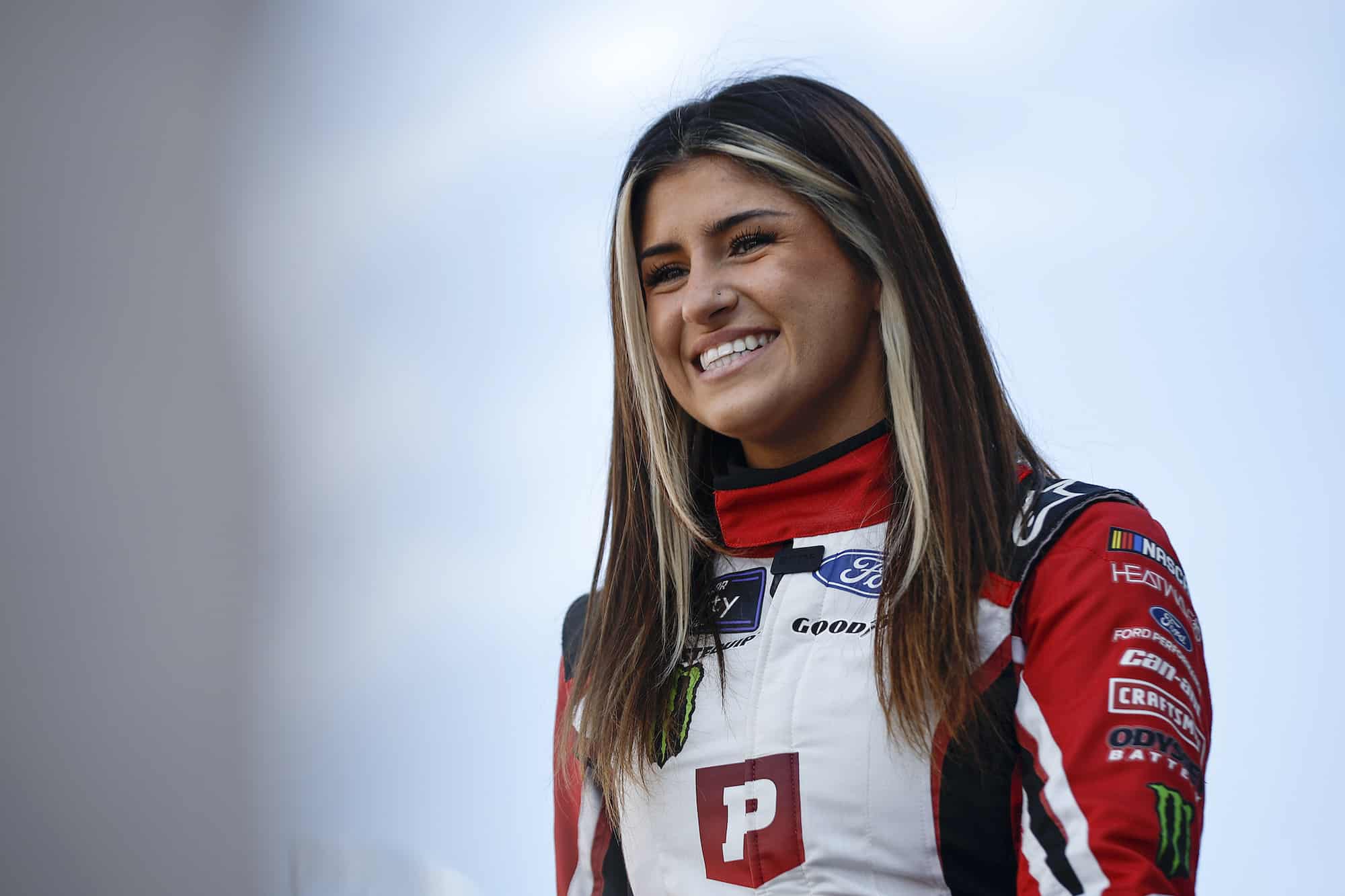 How much more respectful? After the race, Xfinity Series veteran Jeremy Clements answered the question on Twitter. 
"Good job today @HailieDeegan," he tweeted.
"Thank you! Had fun there at the end racing with you," she responded. 
That type of exchange is a far cry from what Deegan has experienced in the past with her fellow Truck Series competitors. She said as much in May during an appearance on the Door Bumper Clear podcast when she talked about the multiple incidents she had dealt with this season and how she felt like she couldn't respond.
"I feel like we do get taken advantage of a lot but also I get fired up when someone does something to me, like really fired up. I think it's my dad kind of speaking through me," Deegan admitted. "We've had so many situations where we've got wrecked out or put in bad situations. It could just be not our fault and get in someone else's situation. 
"I feel like I have kept my cool because I know how crucial it is that I need good finishes. Start popping off good finishes. Get the momentum going. And that's why I don't retaliate to take that chance of something happening to me. Oh my gosh, you get a tire rub, and it's just downhill quick, and that's something I don't want to put myself in that position."
On Saturday in Vegas, Deegan wasn't put in any bad positions, wasn't taken advantage of, and her final result showed it. Will it lead to more Xfinity opportunities? Time will tell.
Have thoughts on this topic? Keep the conversation rolling in our comments section below.