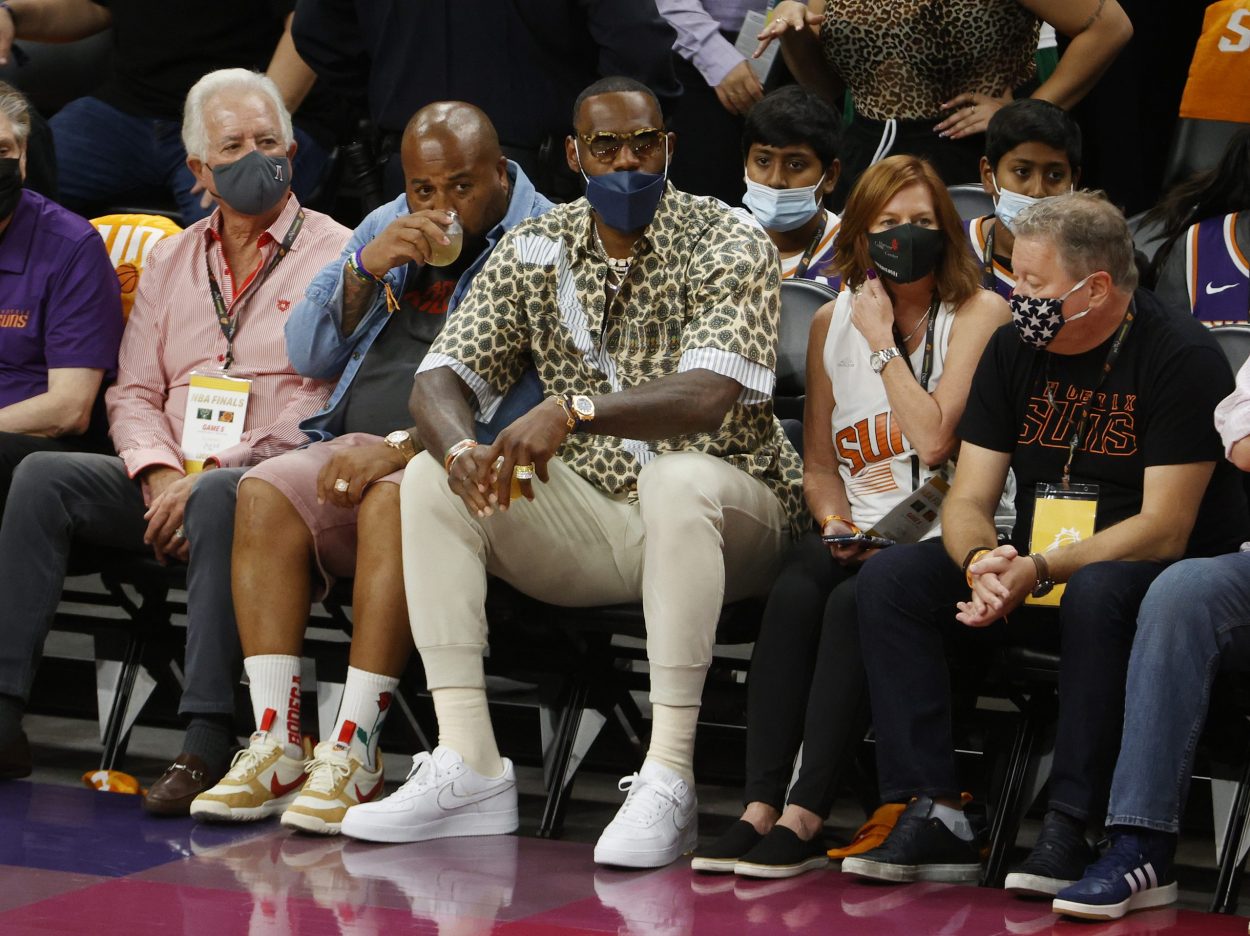 LeBron James and More Than a Vote Shift Focus From Voting Rights to Enormous Campaign on Criminal Justice Reform
LeBron James' More Than a Vote group recently launched a new campaign focused on criminal justice reform.
Los Angeles Lakers star LeBron James' More Than a Vote group had a massive impact on voting rights, especially during election season in 2020. Now, the group is hoping to exert some influence on criminal justice reform.
James has always been more than a basketball player. He is a cultural force who has made forays into education and acting. He's also someone who has always attempted to lessen social inequities, which appears to be the goal with this latest move.
LeBron James' More Than a Vote group had a large influence during election season
LeBron James was among the many NBA players who were outspoken in protest of police brutality following the death of George Floyd in May of 2020. The anger and frustration led to action.
The Lakers forward founded the More Than a Vote group that June, enlisting the aid of some big-name investors and pooling resources to combat voter suppression, especially against Black Americans.
The group wasted little time in providing resources and awareness with respect to voting rights. More Than a Vote targeted racist voting laws in Georgia and later did the same in Kentucky.
James and Co. ramped up their efforts ahead of the 2020 general election. The organization enlisted the aid of 10,000 volunteer poll workers, per CNN. It targeted polling sites in several major American cities.
More Than a Vote hardly dissipated following the general election. The group made another push during the Georgia senatorial runoff and later launched a "Protect Our Power" campaign.
The voting rights work continues, but James and More Than a Vote are also hoping to make inroads when it comes to criminal justice reform.
More Than a Vote launching "Protect Our People" campaign
James chose to announce More Than a Vote's criminal justice campaign during an episode of HBO's The Shop.
The episode focused on police killings as well as a larger conversation about social justice. Ultimately, it was revealed More Than a Vote was launching a campaign on criminal justice reform entitled "Protect Our People." Michael Tyler, a spokesman for the organization, said it's a reflection of a group that was always about more than just a single election.
"2020 proved that when athletes speak out about the issues that matter to them, people listen. As we said at the beginning of this year, this effort was never about one election," Tyler said, via the New York Times. "The Protect Our People campaign will replicate the successful model of harnessing athlete activism in electoral politics and apply it to the ongoing fight to move public opinion and change criminal justice policies that regularly victimize Black communities."
The campaign is already underway. More Than a Vote is pushing advertisements encouraging senators to pass the George Floyd Policing Act. It also intends to instill change on a local level.
LeBron's legacy off the floor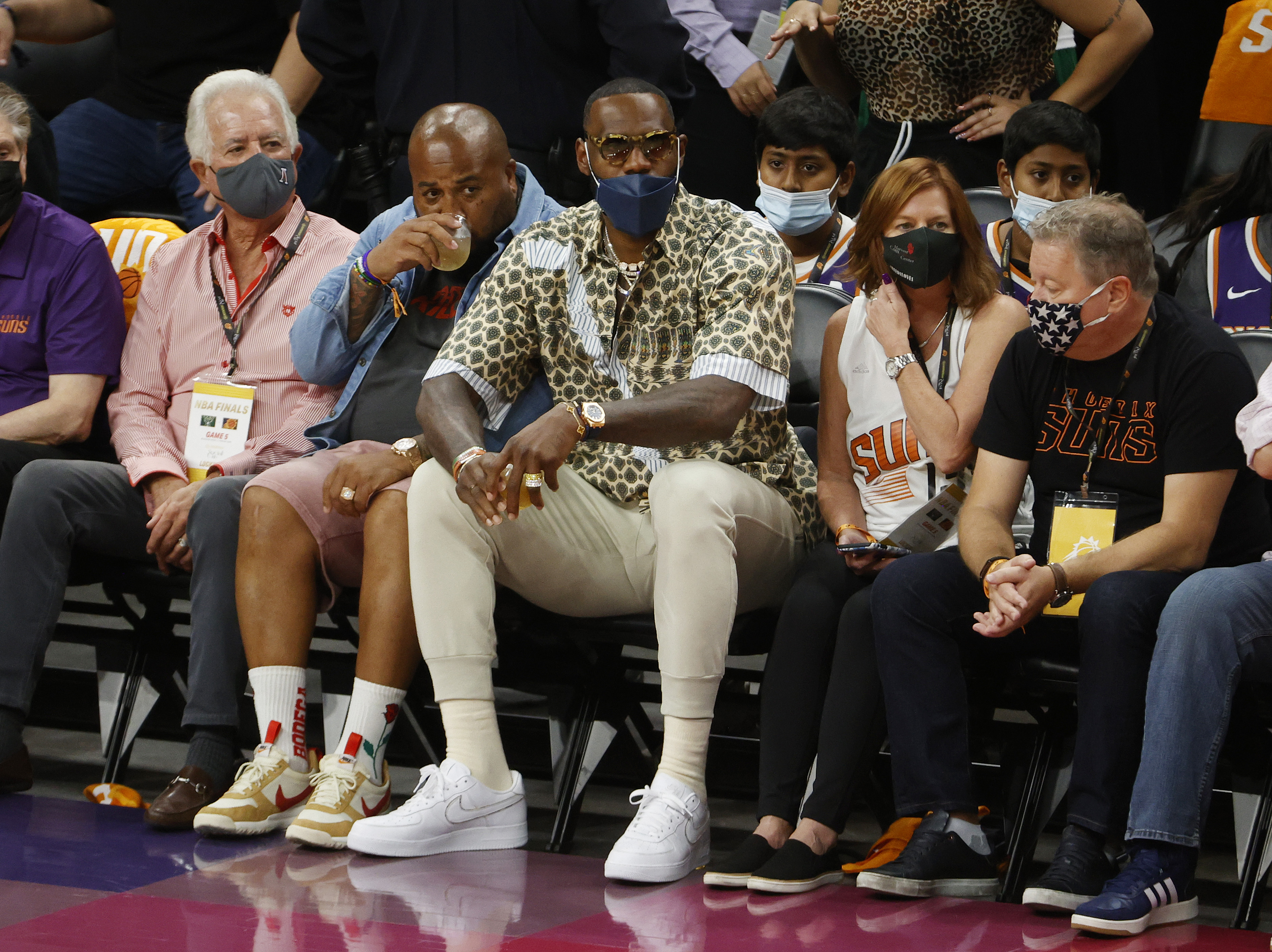 James might be the talisman for the Lakers and one of the greatest basketball players to ever lace up a pair of sneakers. Still, his legacy off the floor deserves as much renown as his achievements on the hardwood.
LeBron's I Promise School has helped countless youths in Northeast Ohio. He helped empower disenfranchised voting groups across the country and is now striving for more equity in criminal justice reform.
No doubt fans will be keen on seeing how James and a new-look Lakers roster will bounce back after an early playoff exit this past season. However, James' off-floor ventures are sure to have a more tangible and resounding impact long after his playing days have ended.