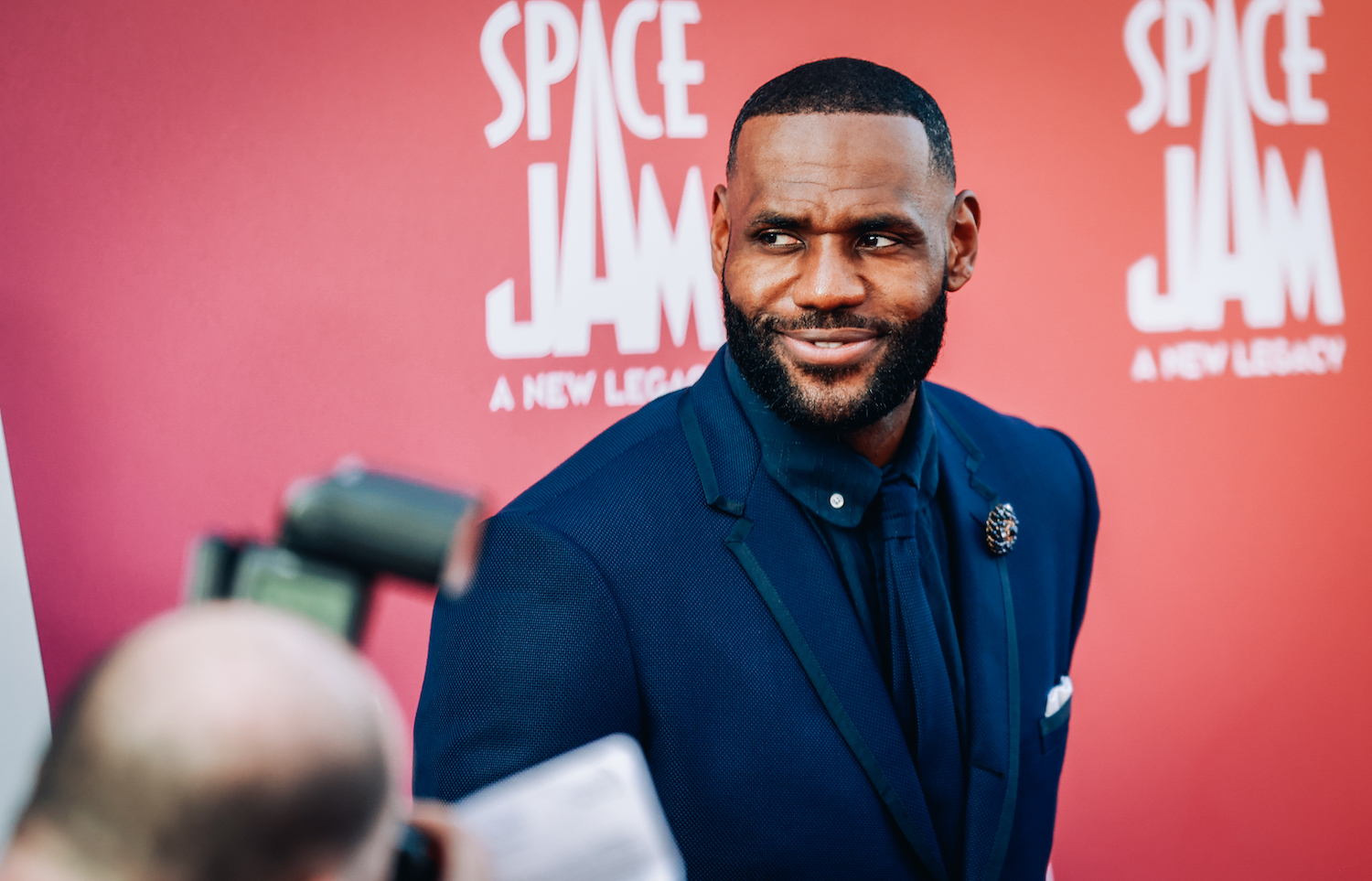 LeBron James Doesn't Seem Too Concerned About Negative Comparisons to Michael Jordan After His Latest $31 Million Win
LeBron James' "Space Jam: A New Legacy" hasn't received the best reviews, but the LA Lakers star doesn't seem too concerned about his haters.
For better or worse, sports fans love to debate. In the world of basketball, one of the most controversial topics centers on Michael Jordan and LeBron James. While His Airness has traditionally been considered the sport's GOAT, some believe that King James has done enough to claim the crown.
Although it's not strictly related to basketball, the new Space Jam movie has become the latest battle in the war for NBA supremacy. Critics may not be too keen on LeBron's cinematic effort, but the Lakers star doesn't seem too concerned. If his social media presence is any indication, he's laughing straight to the bank.
'Space Jam' is the latest chapter in the long-running battle between LeBron James and Michael Jordan
At this point, the battle lines are mostly drawn for the GOAT debate between James and Jordan. While Space Jam and Space Jam: A New Legacy probably won't change any basketball fans' minds, it does add a new element to the battle for all-time supremacy.
Although His Airness' reputation was obviously based on what he did on the court, his pop cultural presence did inform his legacy. Those born in the 1990s might not have gotten to see Jordan at his best, but countless commercials and properties like Space Jam helped solidify his star status. Even if you didn't have any idea about basketball at large or how MJ compared to historical greats like Kareem Abdul-Jabbar or Wilt Chamberlain, seeing him pal around with Bugs Bunny and win it for the Tune Squad taught plenty of kids that he was something special.
Although James is the natural heir to Jordan's throne in many ways — he's incredibly talented and has transcended sports to become a legitimate celebrity, just like His Airness — LeBron's presence in the new Space Jam sequel has given his haters some new ammunition. For those who feel the current movie doesn't live up to the hype of the original, it's simply more proof that James is an inferior talent to Jordan and unworthy of being considered the GOAT.
King James doesn't seem too concerned after a $31 million win
While having LeBron James on your side is usually a recipe for success, the entertainment industry can be a ruthless field. Take, for example, Space Jam: A New Legacy. Despite being a partnership between one of basketball's biggest names and the Hollywood juggernaut that is Warner Brothers, the movie didn't receive the greatest reviews.
Although it's possible that nostalgia fed into that reaction — an adult who loved Space Jam as a child will probably feel the new version is a pale imitation of the original — that didn't stop the internet from piling on. Even Skip Bayless, who loves to troll LeBron at every opportunity, weighed in to suggest that James had once again failed to live up to Jordan's legacy.
"I'm giving LeBron's new movie a 'C,'" Bayless said, as seen in a tweet from Undisputed. "LeBron lost badly once again to Michael Jordan."
King James, however, doesn't seem to be too concerned with those negative reviews. On July 17, he tweeted a link to a Deadline article noting that Space Jam: A New Legacy had earned $31.65 million during its first three days in theaters, making it the best Warner Brothers opening and the best family movie opening during the pandemic.
LeBron, for his part, simply added, "Hi Haters!" and a smiling emoji to the link.
At this point in his career, LeBron James has every right to be confident
Given the way of the sporting world, LeBron James is never going to be universally beloved. Once an athlete hits critical mass and has won enough to be considered the GOAT, some fans are bound to begin rooting against them. Despite that hate, though, King James has every reason to be confident in his own work.
Purely in terms of basketball, the Lakers star has done just about everything imaginable. While critics may point to his overall record in NBA Finals, that shouldn't overshadow his larger body of work. Through the end of the 2020-21 campaign, LeBron has averaged 27.0 points, 7.4 rebounds, and 7.4 assists per outing; if that's not impressive enough, he also has four championships, four NBA MVP titles, and countless other accomplishments on his resume.
Away from the basketball court, James hasn't slowed down. He's proven to be a savvy investor, building up a net worth somewhere in the neighborhood of $500 million. LeBron has also shown a willingness to use that money for causes close to his heart, pushing his celebrity status further and further beyond the boundaries of sport.
In a way, the reaction to Space Jam: A New Legacy is a microcosm of King James' entire career. While the movie will inspire visceral reactions on both sides of the spectrum, it will (probably) still end up being successful and leave LeBron laughing all the way to the bank.
Stats courtesy of Basketball-Reference