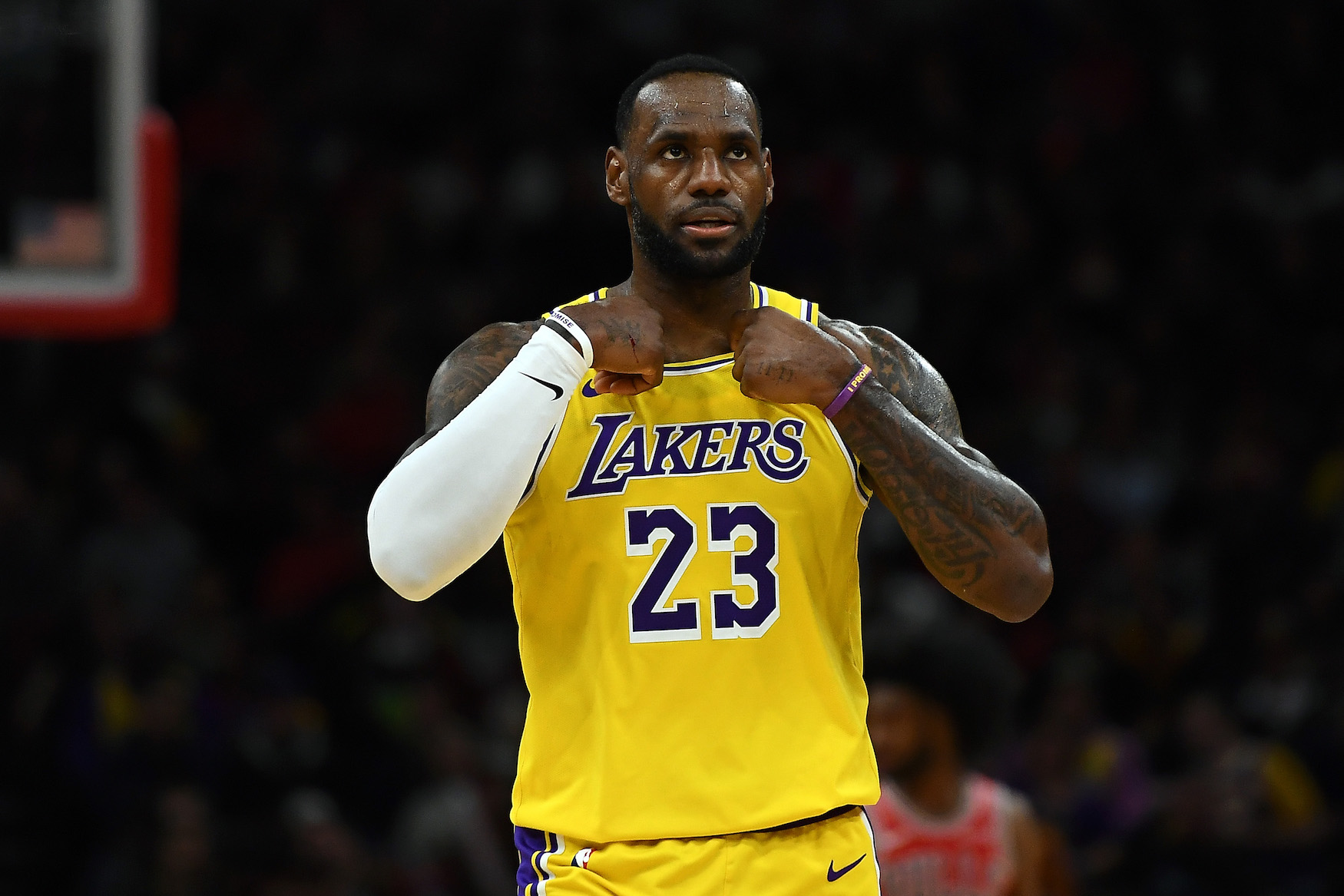 LeBron James Is Worth $480 Million But Still Has a Couple of Cheap Habits
While LeBron James is built up a $480 million net worth, the Lakers star still has a couple of cheap habits that he simply can't shake.
In the world of professional basketball, few stars shine as brightly as LeBron James. Before he even graduated from high school, King James was already a household name; now, he's probably as close as we're getting to a modern Michael Jordan. That star status, of course, brings plenty of financial rewards
After spending 17 seasons in the NBA, LeBron James has built up a massive, $480 million net worth. Despite that fortune, the Lakers star can't shake a couple of cheap habits.
LeBron James is still shining brightly for the Los Angeles Lakers
In the early 2000s, LeBron James' St. Vincent-St. Mary's basketball games started airing on ESPN. While that was an impressive starting point, his star only continued to rise.
LeBron, of course, entered into the 2003 NBA draft and landed with the Cleveland Cavaliers. He spent the first seven seasons of his career in Ohio, going from a teenager to a dominant pro, before infamously hitting free agency and joining the Miami Heat.
After winning two elusive NBA titles in Florida, James returned to Cleveland to take care of unfinished business. He brought the Cavs to the promised land in 2016 before leaving town again; this time, there were no burning jerseys, and King James joined the Los Angeles Lakers.
While LeBron is no longer a spring chicken, he's still going strong in Hollywood. His raw scoring output has slightly decreased, but the forward is still an elite player; James was averaging 25.7 and a career-high 10.6 assists per outing before the season was suspended in March. He and Anthony Davis have joined forces to help return the Lakers to their former glory.
Basketball and business combined to build a $480 million net worth
During his time on the hardwood, LeBron James has established himself as one of basketball's biggest names. That reality, unsurprisingly, has made him incredibly wealthy.
According to CelebrityNetWorth, King James has a total fortune of $480 million. A sizable chunk of that comes from his NBA contracts; based on Spotrac's contract data, he's earned just under $307 million in salary during his NBA career.
James' financial might doesn't come solely from basketball, though. The Lakers forward is also a savvy investor; he struck gold with Blaze Pizza, turned a profit with some help from Dr. Dre, and even owns a stake of Liverpool FC. Those moves, combined with his NBA salary and endorsement deals, keep the cash flowing.
LeBron James still has a few cheap habits, though
LeBron James' fortune, however, doesn't mean the forward feels comfortable throwing his money around. If anything, it seems like King James knows how to pinch a few pennies.
During an old Live With Kelly and Ryan segment, Dwyane Wade and Gabrielle Union shared that James was the cheapest basketball player the couple they've traveled with on vacation. Apparently, King James does all of his texting and emailing within reach of Wifi; he's not prepared to pay for unnecessary data and roaming charges.
While that might sound like a one-off experience or an exaggeration, James later confirmed the report. "That is so falsely true," James said during an ESPN interview with Wade. "No. I'm not doing [using my phone without Wifi]. I'm not turning on data roaming. I'm not buying no apps. I still got Pandora with commercials."
NBA stars, they're just like us.
Stats courtesy of Basketball-Reference