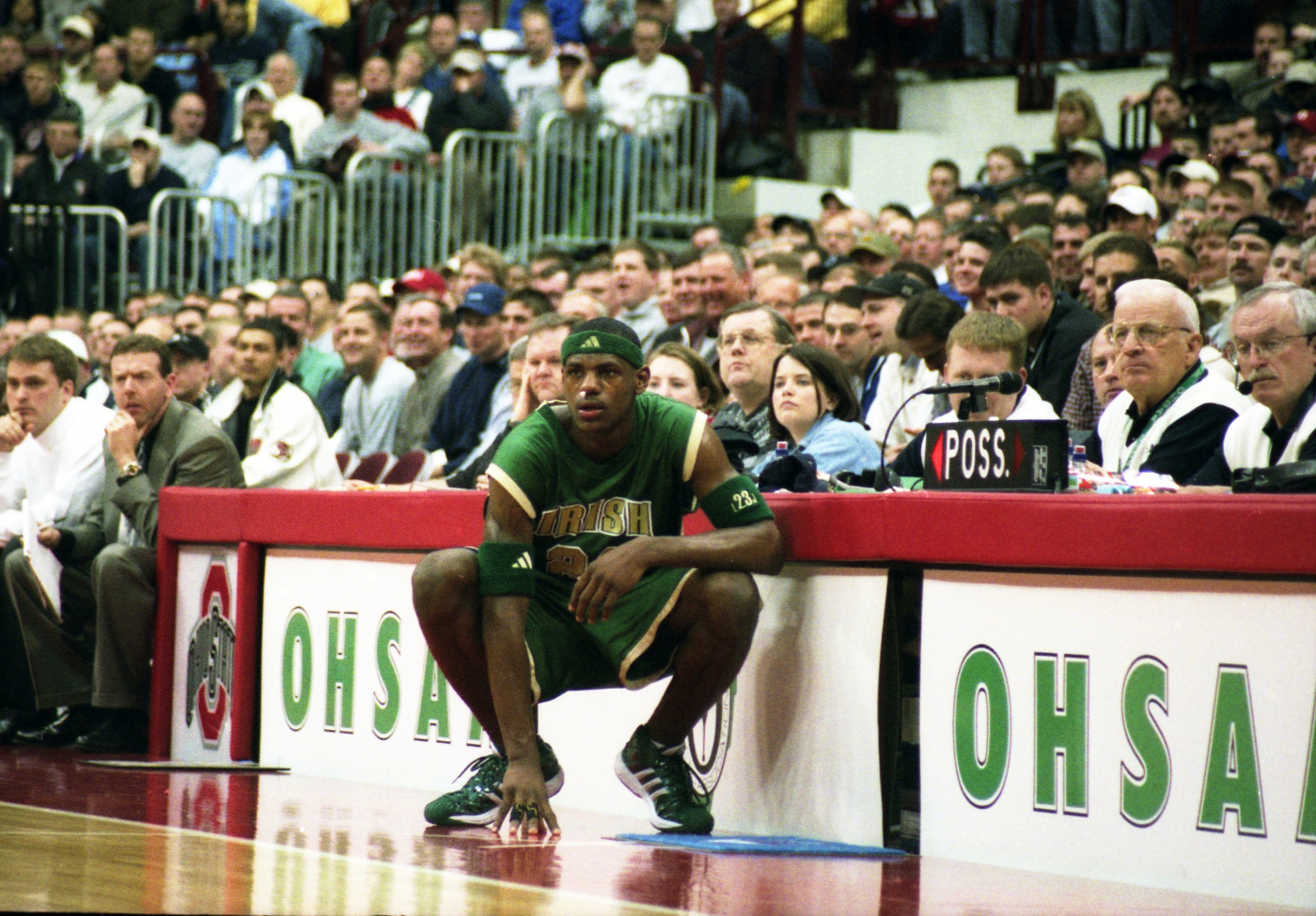 LeBron James Crossed Paths With ESPN's Brian Windhorst Way Before His NBA Career
Brian Windhorst has covered the great LeBron James for years. However, their paths crossed way before James became an NBA superstar.
Many people have followed LeBron James for years. From fans to NBA reporters, many have witnessed his evolution into becoming one of the two best basketball players of all-time. However, there is one person who has followed him probably longer than anyone else, Brian Windhorst. NBA fans know Windhorst for his insight on ESPN. However, he and LeBron James crossed paths way before Windhorst joined ESPN. Their paths crossed back when James was still in high school.
LeBron James and Brian Windhorst have both made names for themselves
If you are reading this, you probably already know LeBron James' resume. He's a 16-time NBA All-Star, a three-time NBA champion (as of Oct. 10, 2020), a three-time NBA Finals MVP, he has played in 10 NBA Finals (nine in 10 years), has won four league MVPs, and he is third on the NBA's all-time scoring list. He has become one of the best players to ever play.
Brian Windhorst, obviously, hasn't made a name for himself quite like James has, but he has also become pretty successful. According to his bio on ESPN Press Room, Windhorst has been at ESPN since 2010. He regularly appears on some of the network's biggest shows like SportsCenter, Get Up, First Take, and The Jump. Windhorst also has his own podcast, Brian Windhorst & The Hoop Collective podcast.
Additionally, over the years, he has built a reputation as one of the league's most knowledgable insiders. When fans think of some of the reporters with the most insight around the league, they think of Adrian Wojnarowski, Shams Charania, Rachel Nichols, and Brian Windhorst. 
Of course, being that James is the face of the NBA, Windhorst has covered James during his career at ESPN. However, he covered him way before that.
Brian Windhorst covered LeBron James before he joined ESPN
According to The New York Times, Windhorst became a Cleveland Cavaliers beat reporter in 2003 for the Akron Beacon Journal, the same year that the Cavaliers drafted LeBron James. Windhorst then went to The Cleveland Plain Dealer to cover the Cavaliers in 2008.
During that time, James took the Cavaliers to heights the franchise had never seen before. He took them to their first-ever trip to the NBA Finals in 2006-07, and helped them win more games in a season than they ever had before in 2008-09.
However, in 2010, James left the Cavaliers in free agency and went to the Miami Heat. During that same year, Windhorst joined ESPN. The New York Times even noted that he went there partly because of his relationship with James.
Since then, Windhorst has certainly seen many of the ups and downs of James' professional career. However, their paths crossed even prior to 2003.
They have known each other since James was in high school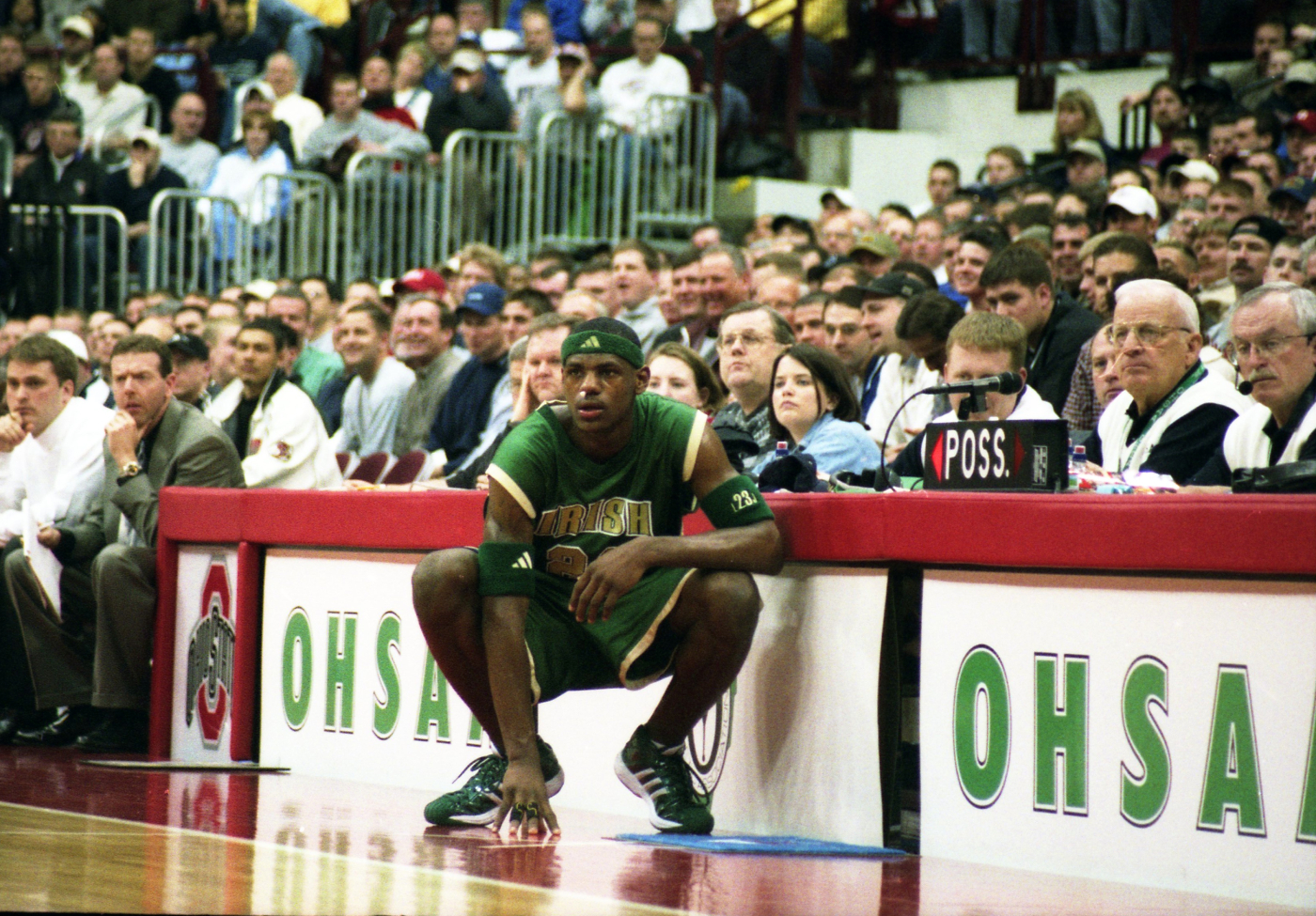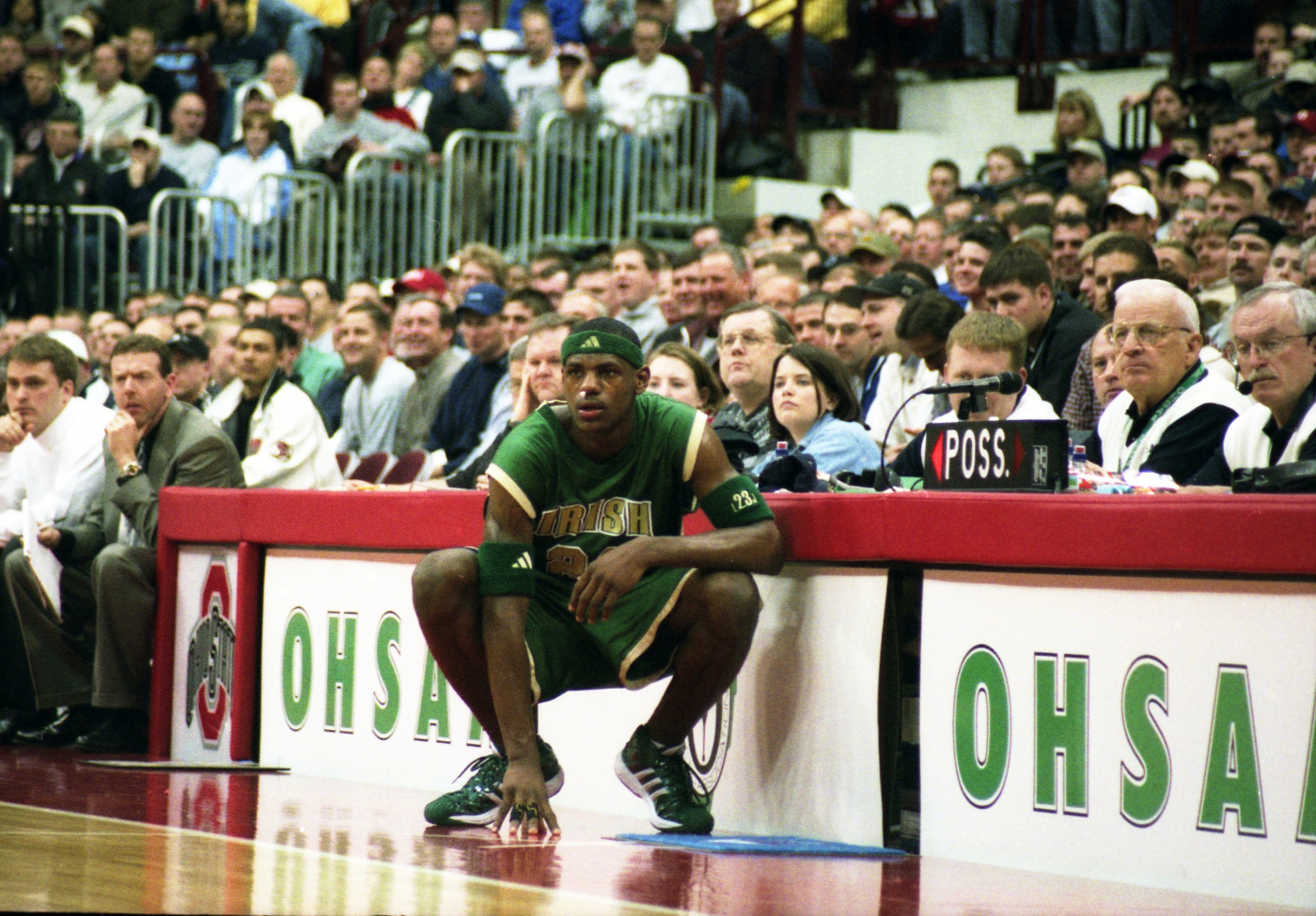 James went to St. Vincent-St. Mary High School in Akron, Ohio. Windhorst actually went there as well, before James attended the school. In fact, Windhorst's mother taught health and sex education there, and taught James, The New York Times reported.
According to Poynter, Windhorst was then at the Akron Beacon Journal, covering high school sports when he heard that his old high school had a group of talented freshmen. This grabbed his attention because his school hadn't been known for basketball when he went there.
He then went to cover a game, and while James only scored 15 points, Windhorst said, "you could tell he was different than anyone else," per Poynter.
Windhorst then asked to cover more of James' games, but his boss initially thought that Windhorst was just trying to show some bias toward his old school. However, James eventually started getting more attention, not just from Windhorst but from everyone. He became a high school phenom that got comparisons to Michael Jordan. James then went to the NBA straight out of high school, and the rest is history.
While James has become one of the biggest superstars in the world over the years, he hasn't forgotten about his connection to Windhorst. When Windhorst's mother, James' former teacher, had a health scare, James checked up on Windhorst once he returned to work, pulling him aside after talking to the media.
"It makes Akron seem like a small town, frankly," Windhorst said, according to The New York Times. "I guess it is. But he knows my mom, and I know his mom."
Many people have followed LeBron James for years. Windhorst and his paths, though, first crossed back in Akron, Ohio.
Stats courtesy of Basketball Reference