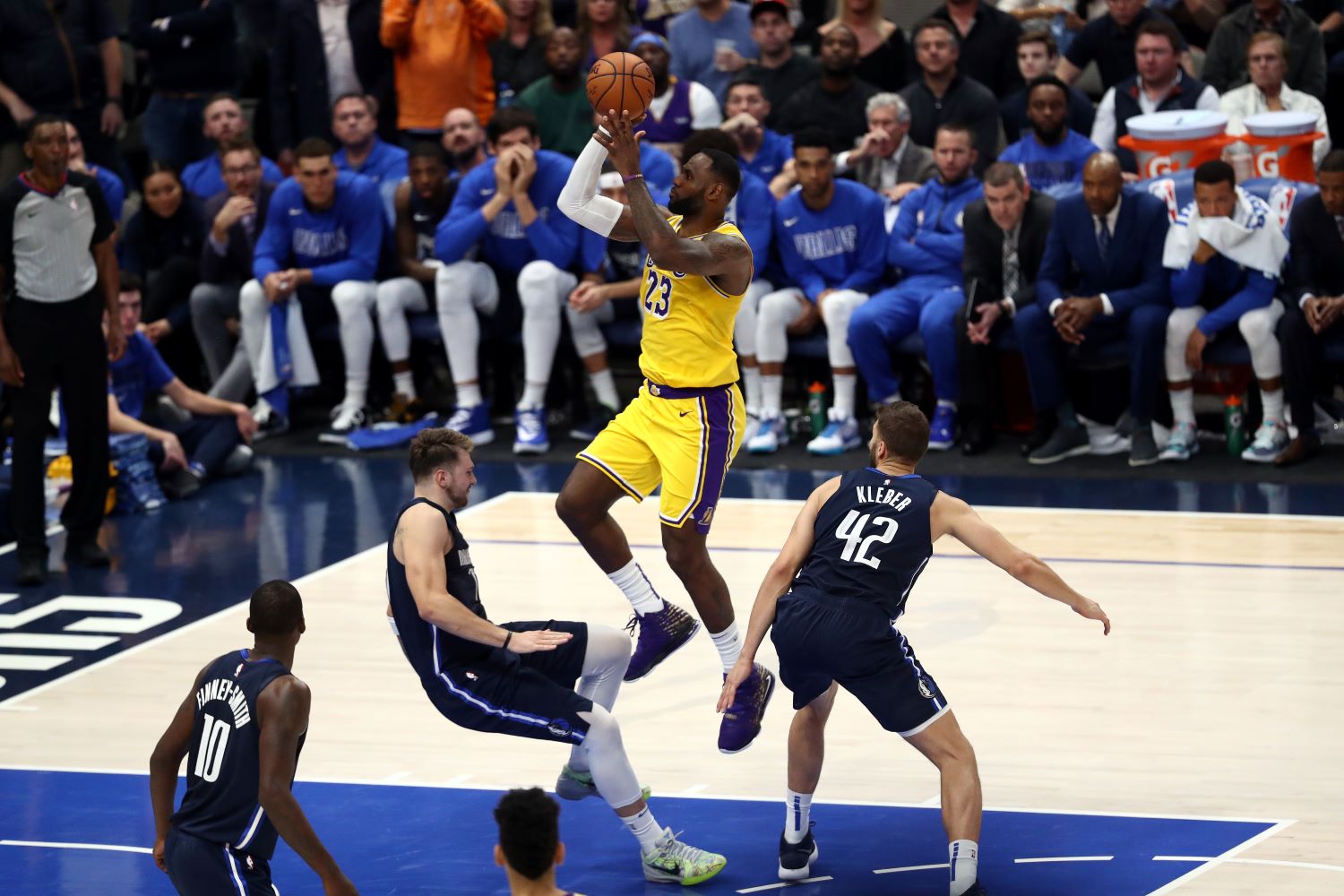 Nike Denied LeBron James From Making Luka Doncic a Major Part of His Financial Portfolio
LeBron James is clearly a big fan of Luka Doncic. In fact, he wanted to make the exciting young star the face of Team Lebron with Nike.
LeBron James usually gets his way no matter where he is. But the Los Angeles Lakers superstar failed to add Luka Doncic to his financial portfolio.
And while the company deserves the blame for that, the four-time NBA champion still can't get past the missed opportunity.
LeBron James has quite an impressive financial portfolio
Besides dominating on the court, LeBron James has also dominated off the court. His business savvy has helped him amass an estimated net worth of $480 million.
He made his first bold business decision back in high school. Reebok offered the basketball prodigy $10 million, but James turned that deal down.
Needless to say, that turned out to be a wise move.
Instead, he took his talents to Nike. That relationship has proven fruitful for both parties. In 2019, James earned $32 million from his Nike deal. He has a lifetime contract with the company worth about $1 billion.
Plus, James has made millions from investments. His financial portfolio includes Beats Electronics, Blaze Pizza, and Liverpool FC.
Back in June, James and his business partner, Maverick Carter, announced the formation of SpringHill Company, which is designed to give a voice to Black content creators and consumers.
"I've always wanted to use the platform of basketball to empower those around me. Now I'm incredibly excited about the opportunity to build a company that empowers creators, consumers, and everything it touches," James said in a released statement. "The SpringHill Company defines empowerment. You see it in the team we've built, the stories we tell, and the community our work will serve."
However, the 35-year-old still can't get over one business failure that involved Luka Doncic.
The four-time MVP desperately wanted Luke Doncic on his team
Since entering the league as the third overall pick in 2018, Luka Doncic has quickly become one of the NBA's biggest stars. At just 21 years old, the Slovenian native still hasn't reached his ceiling.
Doncic's potential for greatness caught LeBron James' attention early on. In fact, he desperately wanted to add the Dallas Mavericks superstar to his financial portfolio.
During a recent appearance on the Road Trippin' podcast, James revealed a big business plan he had that ultimately failed to come to fruition.
"When Luka was going through his contract negotiations with Nike, I wanted to begin Team LeBron and have Luka as my first signee," James said. "This is what I wanted, and I don't believe that my guys at Nike were ready for that. I don't even know if Luka knows this, but he knows now."
Doncic ended up signing a five-year deal with Jordan Brand last December.
"He's still under the same umbrella of Nike, but I wanted him to be Team LeBron," James said. "That's how much I believed in him. I feel like it's going to haunt me a little bit, but I wanted him to be my guy."
While the Lakers superstar failed to add Doncic to his financial portfolio, he recently scored a massive payday to secure his future in LA.
LeBron will be just fine after scoring a big payday
On the heels of winning his fourth championship ring, LeBron James faced some uncertainty about his NBA future. And once Anthony Davis opted-out of the final year of his contract, Lakers fans had to hold their collective breaths as the two stars decided their respective fates.
But on Wednesday, James and the Lakers agreed to a two-year, $85 million contract extension. He will make $39.2 million this season, $41.1 million in 2021-22, and $44.4 million in 2022-23.
By the conclusion of the deal, James will have made about $435 million in career earnings.
Davis also re-upped with the Lakers. The supremely-skilled forward will remain in LA on a five-year, $190 million contract.
With their two Hall of Fame talents locked up, the Lakers should be considered the favorites to win the 2021 NBA Finals. Given their depth and star power, they absolutely can win a few more titles before LeBron James calls it a career.
All contract data courtesy of Spotrac.