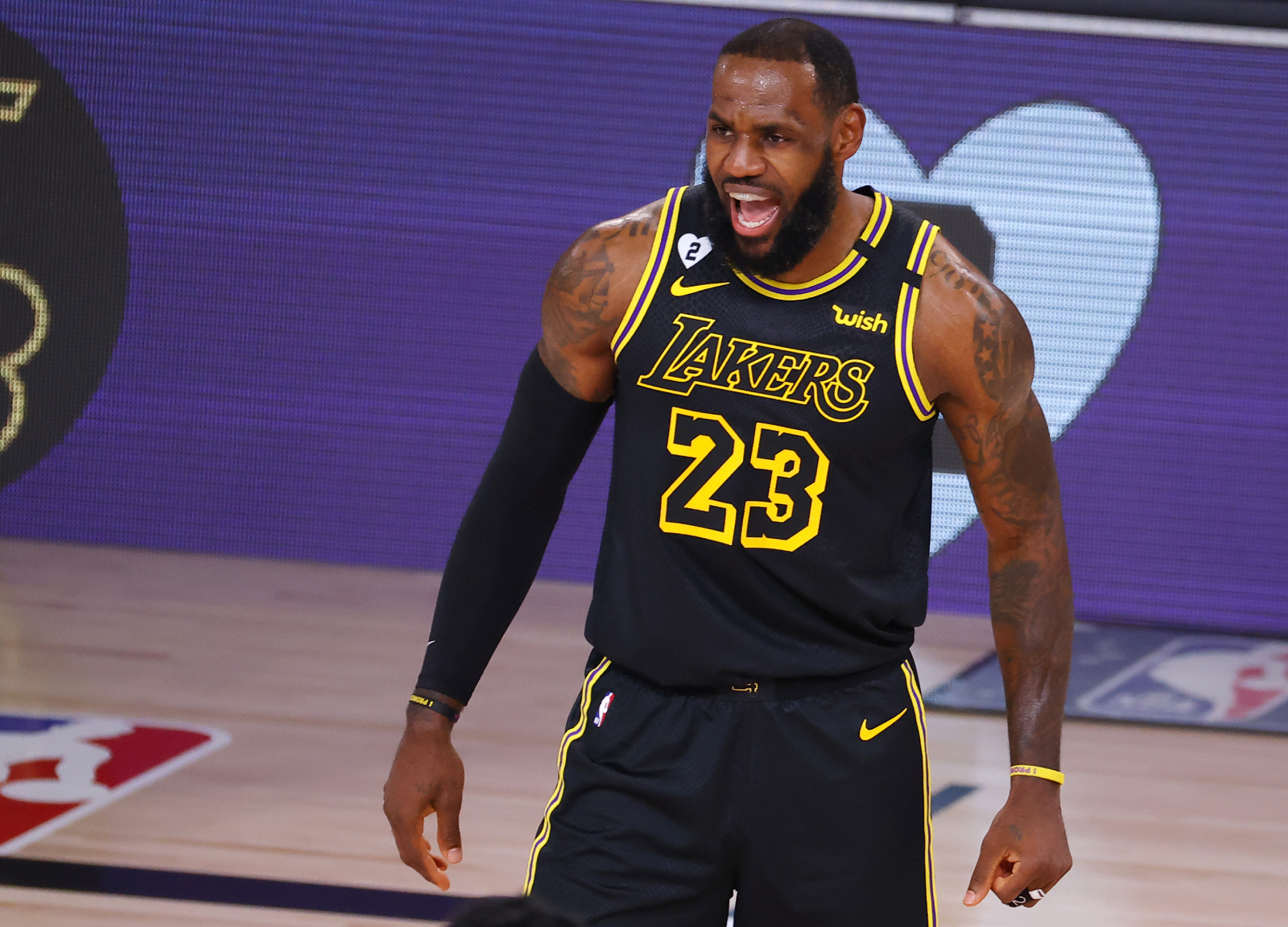 LeBron James' Former Teammates Are in Awe of His Recent Playoff Performances
LeBron James has been unstoppable for the Lakers in his most recent playoff games. In fact, his former teammates are in awe of him.
Playoff LeBron James has now been activated. After struggling during the seeding games and then not scoring very much in the LA Lakers' first two playoff games, James has been unstoppable in the last two games. He has ultimately helped the Lakers jump out to a 3-1 lead in their First Round series against the Portland Trail Blazers. James' play has certainly amazed fans, but his former teammates also appear to be in awe of him.
LeBron James struggled at first in the NBA bubble
James had a spectacular season overall in 2019-20, averaging 25.3 points per game, 7.8 rebounds, and an NBA-leading 10.2 assists. He helped lead the Lakers to the No. 1 seed in the Western Conference too. 
However, James struggled once the NBA resumed play in the bubble after the season had been suspended due to COVID-19. He scored 16 points on 6-of-19 shooting in his first game back. James then had 20, 22, and 19 in his second, third, and fourth games in the bubble. In the seven total seeding games that he played in, James averaged 22 points per game, 7.4 rebounds, 6.9 assists, and shot 44.9% from the field.
In James' first playoff game in the bubble, the Lakers ultimately lost to the Portland Trail Blazers to fall down 1-0 in the series. James filled the stat sheet, scoring 23 points to go with 17 rebounds, and 16 assists, but he didn't look entirely like the playoff LeBron James that we have grown accustomed to watching. He went 9-of-20 from the field and one-of-five from 3-point range. 
James then only scored 10 points in the Lakers' second game, but the Lakers won 111-88 to even the series.
Through his first two playoff games, James averaged 16.5 points per game, 11.5 assists, and 11.5 rebounds. He, however, only had seven assists and six rebounds in the second game.
The last two games have been completely different stories, though.
He was unstoppable in Games 3 and 4 against the Trail Blazers
After only scoring 10 points in Game 2, James was completely unstoppable in Game 3. He ultimately scored 38 points to go with eight assists and 12 rebounds. James also shot 11-of-18 from the field and was four-of-eight from 3-point range.
He came up big in the third quarter too. The Lakers trailed the Trail Blazers 57-53 at halftime, but James made two 3-pointers, scored nine total points in the quarter, and had three assists. This helped the Lakers claim a 93-86 lead at the end of the third and they ultimately won 116-108.
In Game 4, it just seemed like James and the Lakers were toying with the Trail Blazers. The Lakers jumped out to a 43-25 lead at the end of the first quarter, and then a crazy 80-51 lead at halftime. James ultimately scored 22 points in the first half and had seven assists. He couldn't miss either as he went eight-of-nine from the field and three-of-four from 3-point range.
James then played in the third quarter and continued to dominate, and then didn't play at all in the fourth as the Lakers won 135-115. James finished with 30 points, 10 assists, and six rebounds in under 29 minutes. He also couldn't miss as he went 10-of-12 from the field and four-of-five from 3-point range.
LeBron James' former teammates are in awe of him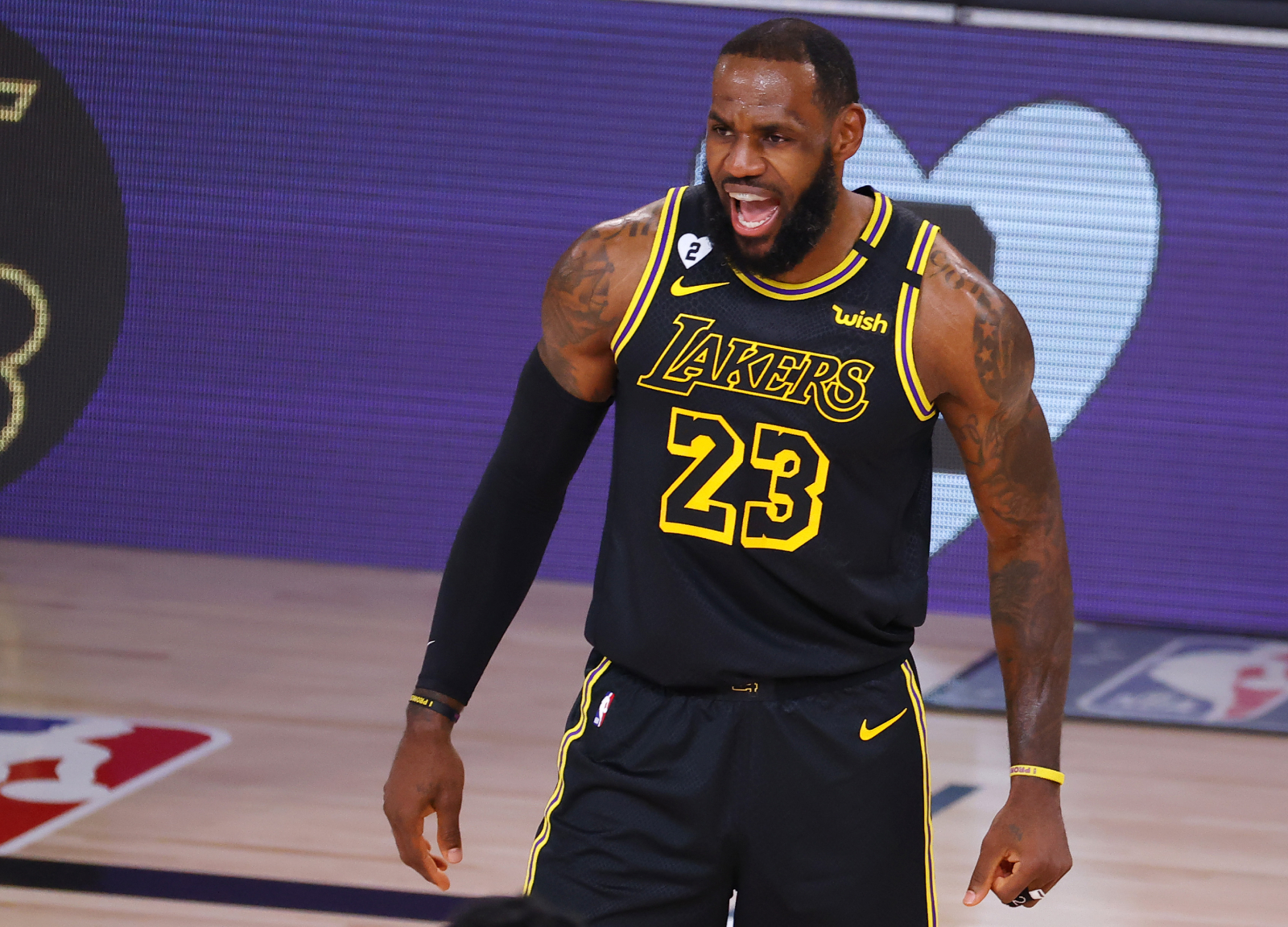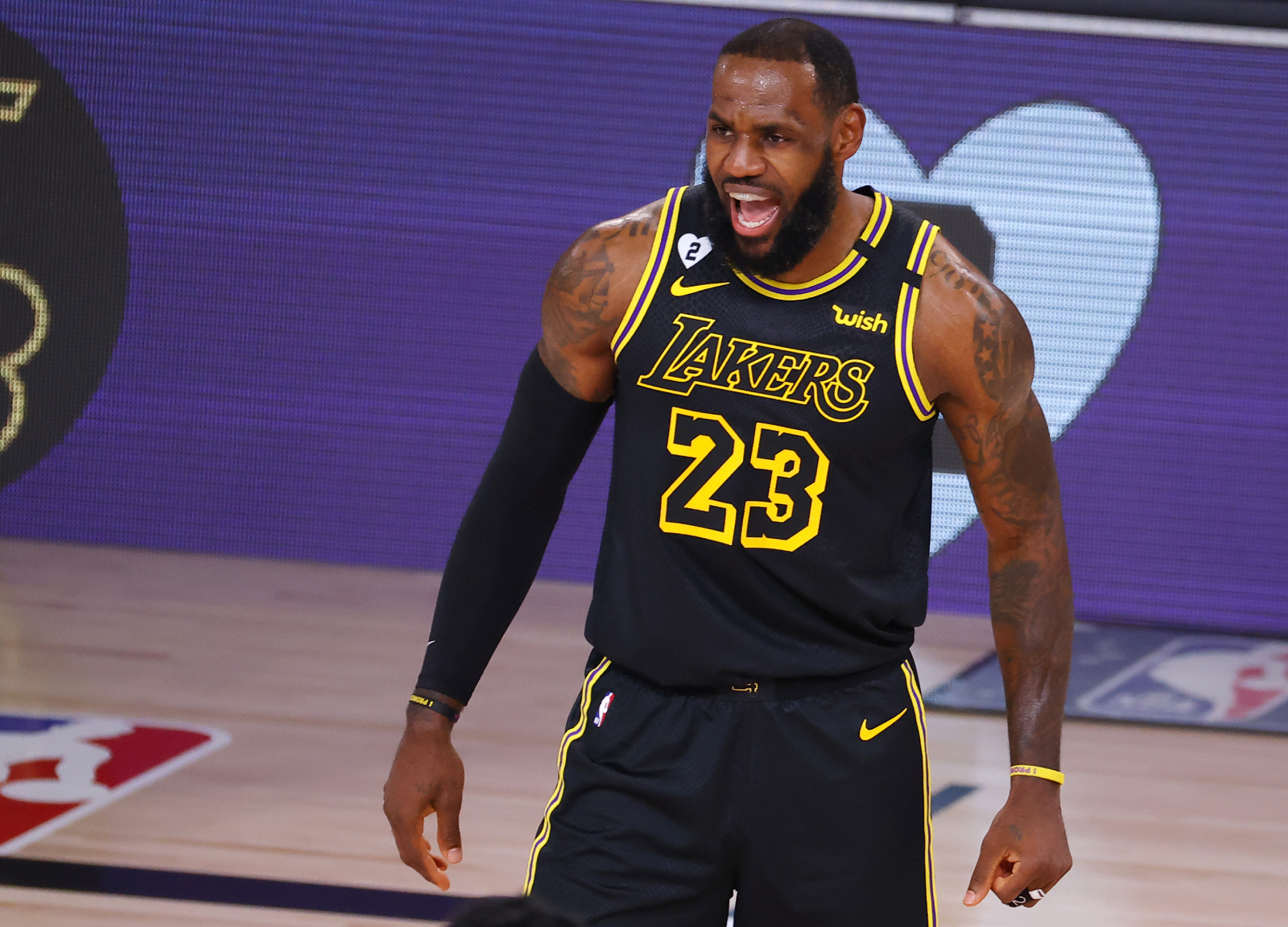 Everyone has been amazed by what James has been doing at 35 years old. This includes his former teammates.
Dwyane Wade, James' close friend who played with him on the Miami Heat and Cleveland Cavaliers, tweeted, "This LeBron is a scary sight for anyone guarding him."
Additionally, Kevin Love, who played with James on the Cavaliers, tweeted this. "The chase down block, push in transition, 2 hand over the head pass for a 3— seen it so many times from Bron but it's always special."
Kendrick Perkins, who also played with James on the Cavaliers, praised James and Anthony Davis on Twitter.
"Well excuse the hell outta me Lebron James and Anthony Davis…it must be something about those MAMBA Jerseys," Perkins tweeted, referring to the jerseys that the Lakers were wearing in Game 4.
If LeBron James can continue to play the way he is playing, the rest of the NBA is in trouble. His former teammates know it too.
Stats courtesy of Basketball Reference