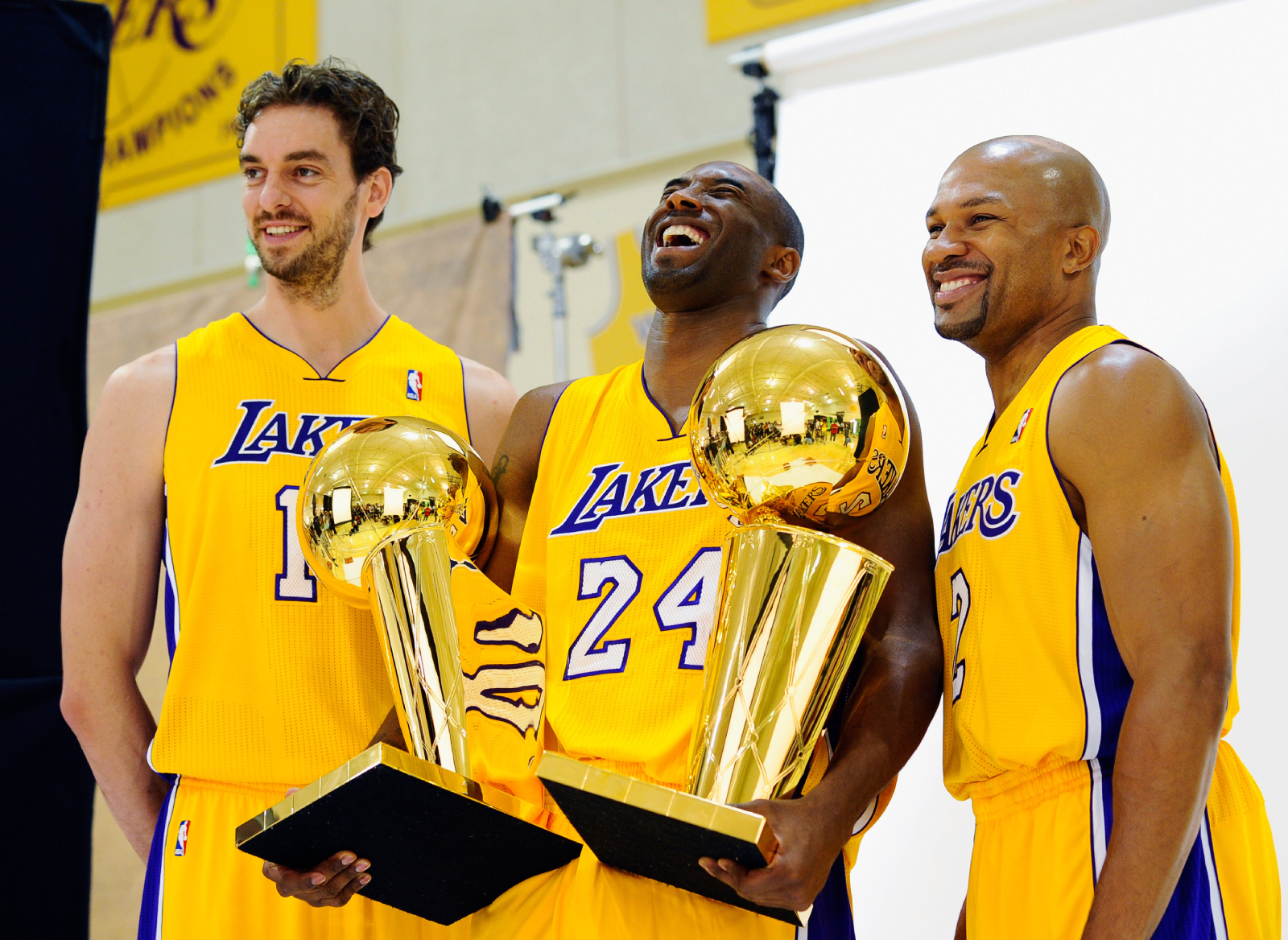 Pau Gasol Has a Massive Net Worth After Winning Championships With Kobe Bryant on the Lakers
Pau Gasol had a lot of success in the NBA, especially while playing with Kobe Bryant on the Lakers. So, what is Gasol's net worth?
Throughout his career, Pau Gasol was an NBA superstar. He not only won a Rookie of the Year award and had some excellent seasons with the Memphis Grizzlies, but he also won multiple championships with the LA Lakers and Kobe Bryant. So, since Gasol had such a great career, what is his net worth?
Pau Gasol is an NBA legend
After going to the Atlanta Hawks with the third overall pick in the 2001 NBA draft, Gasol ultimately became an absolute star for the Memphis Grizzlies.
In his rookie season, he averaged 17.6 points per game, 8.9 rebounds, and 2.1 blocks, which helped him earn the NBA Rookie of the Year award.
Gasol then ultimately played in six-and-a-half seasons with the Grizzlies and was consistently one of the best big men in the NBA. He averaged 18.8 points per game and 8.6 rebounds in those seasons. Gasol also earned an All-Star selection while with the Grizzlies in 2005-06, and averaged as many as 20.8 points and 9.8 rebounds while in Memphis in 2006-07.
The Grizzlies then traded Gasol to the LA Lakers in 2007-08, and he continued to become a star in six-and-half seasons in LA. Gasol averaged 17.7 points per game and 9.9 rebounds during those years. He also earned three All-Star selections while on the Lakers, and averaged as many as 18.9 points per game in 2008-09 and 11.3 rebounds in 2009-10.
Gasol then had two All-Star seasons with the Chicago Bulls in 2014-15 and 2015-16, averaging 17.6 points per game and 11.4 rebounds in those years. He then spent two-and-a-half seasons with the San Antonio Spurs from 2016-17 through 2018-19, before playing in three games with the Milwaukee Bucks in 2018-19. Gasol did not appear in any NBA games in 2019-20.
For his career, Gasol is 28th in NBA history in rebounds with 11,305. He also ultimately averaged 17 points per game and 9.2 rebounds for his career.
He won multiple championships with Kobe Bryant on the Lakers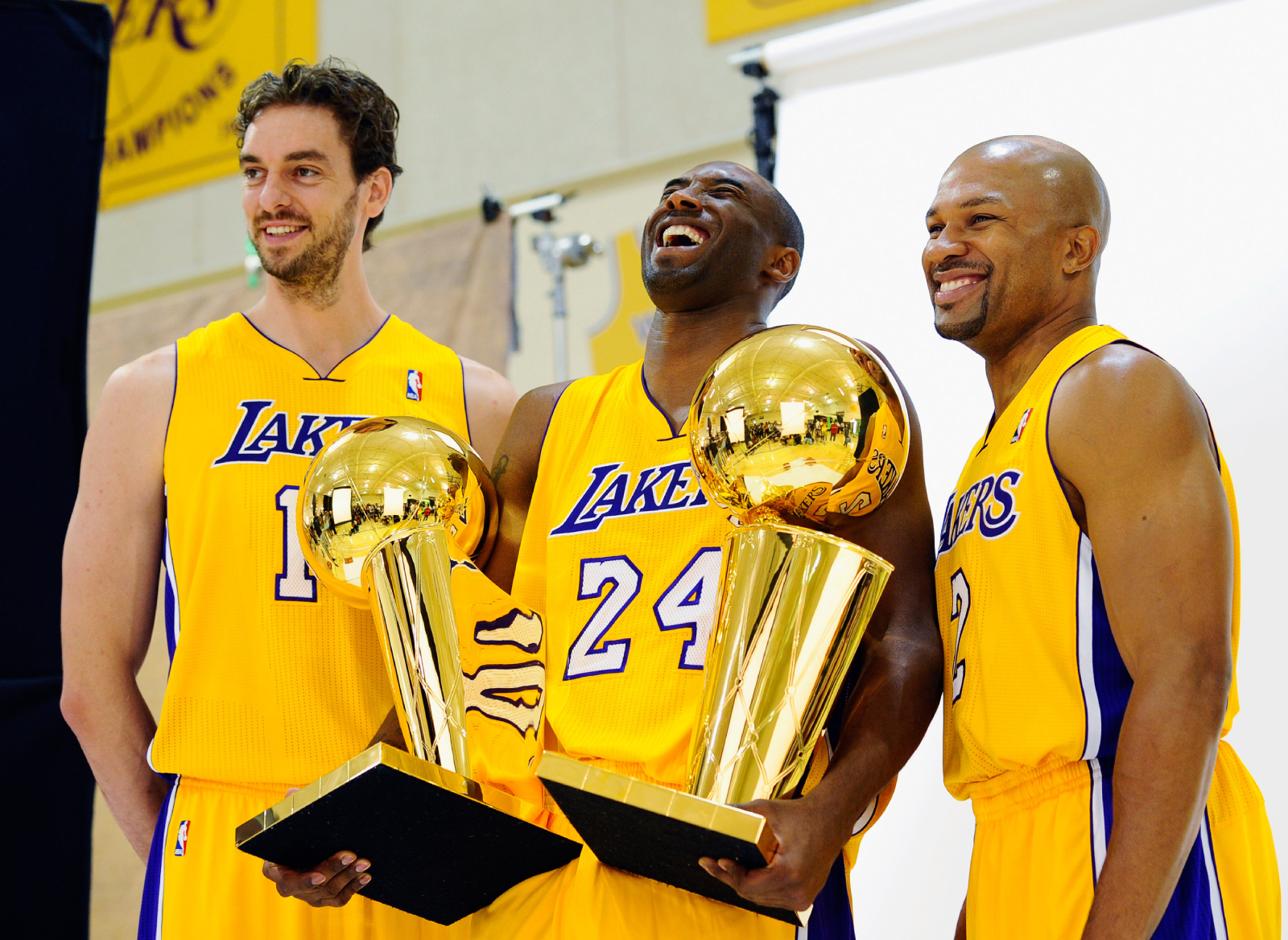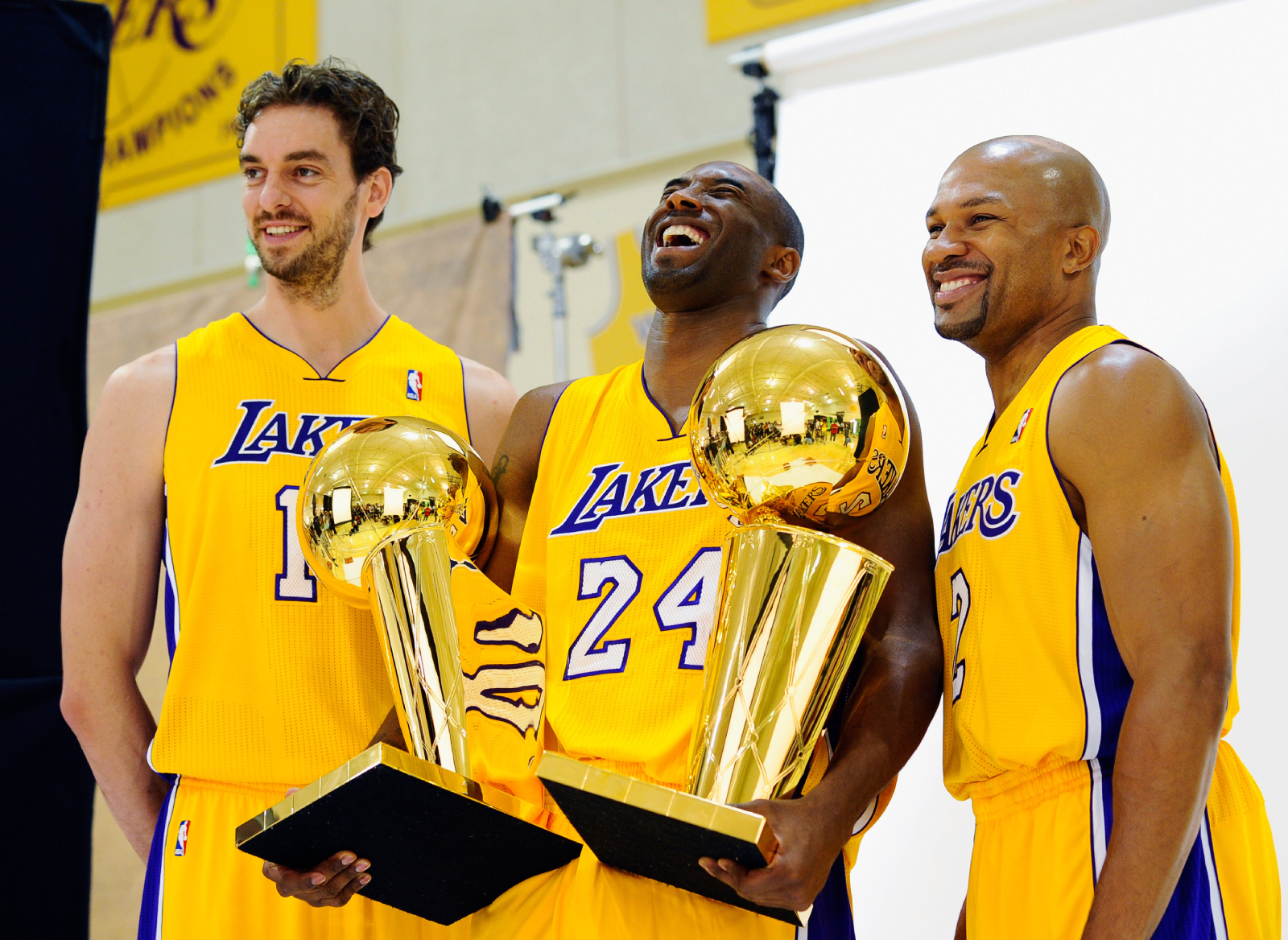 The Lakers had not made the NBA Finals since the 2003-04 season when they had Shaquille O'Neal. This led to the team trading for Gasol to pair him up with the great Kobe Bryant. Gasol ultimately helped the Lakers tremendously.
In 2007-08, Gasol and Bryant led the Lakers to the NBA Finals, before ultimately losing to the Boston Celtics. Gasol averaged 16.9 points per game and 9.3 rebounds during that playoff run.
However, in 2008-09, the Lakers took the next step. Behind Bryant's 30.2 points-per-game average in the playoffs that season, as well as Gasol's 18.3 points per game and 10.8 rebounds, the Lakers ultimately won an NBA championship. They then won a second consecutive title in 2009-10 behind Bryant's 29.2 points per game, and Gasol's 19.6 points per game and 11.1 rebounds.
Gasol and Bryant were both spectacular NBA players during their careers, but together they were one of the best duos in NBA history.
What is Pau Gasol's net worth?
Being one of the greatest big men in the NBA throughout his career, Gasol made a lot of money. He ultimately earned an estimated $220.99 million in his career. Gasol made most of that money while on the Lakers too. He earned an estimated $116.46 million while playing for LA.
This led to him racking up a massive net worth. Gasol is worth $65 million, according to Celebrity Net Worth.
Pau Gasol certainly had a Hall-of-Fame-worthy career in the NBA, and he is a big reason that Kobe Bryant's legacy is as special as it is as he helped him win two of his five championships. Gasol's talents certainly paid off too.
Stats courtesy of Basketball Reference; Contract numbers courtesy of Spotrac