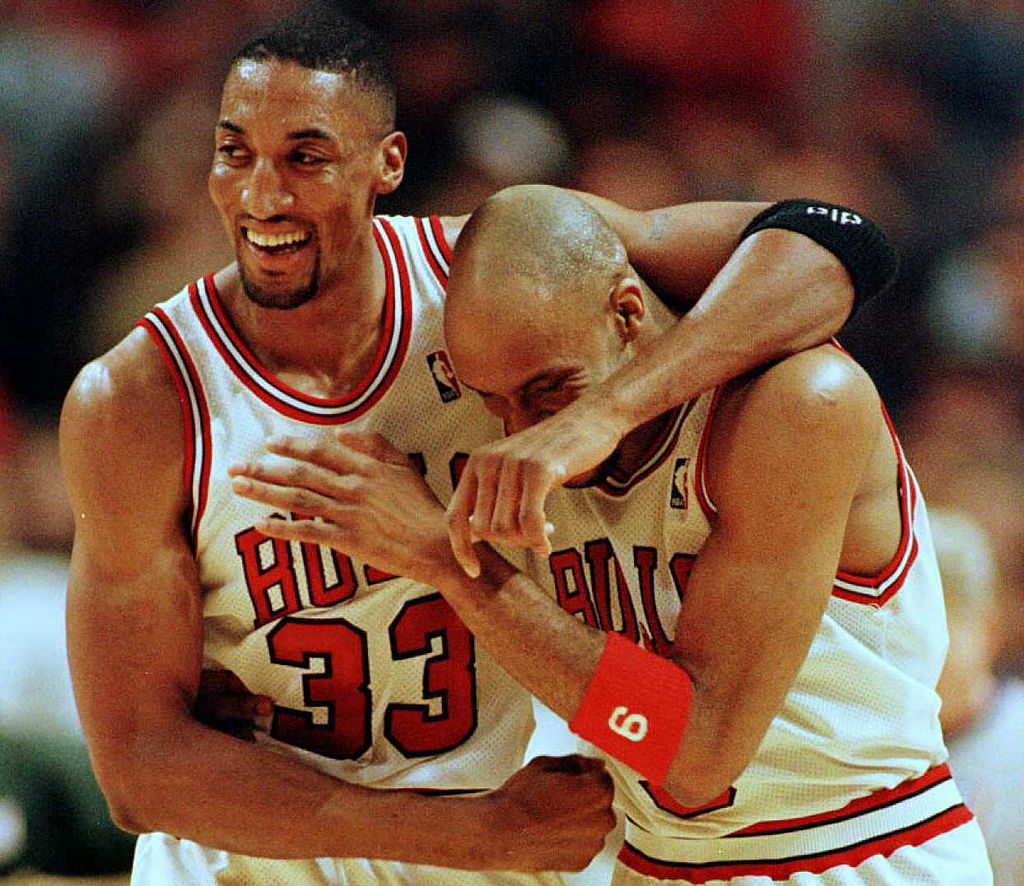 Michael Jordan's Former Coach Says the Bulls Became a Better Team Without Him
Michael Jordan shocked everyone when he retired the first time. Did the Chicago Bulls potentially become better while he was gone, though?
Michael Jordan shocked the entire world in October 1993. After helping lead the Chicago Bulls to three straight championships, and being one of the best players of all-time while doing it, Jordan announced his retirement from basketball. Jordan then tried baseball as he did not play basketball for the entire 1993-94 season and most of the 1994-95 season. While the Bulls did not win titles during those two seasons, they were still pretty good. Former Chicago Bulls assistant coach Jim Cleamons actually said that the Bulls became a better team while Jordan was gone.
Jordan made the Chicago Bulls one of the best teams of all-time
Michael Jordan was a star in the NBA from his very first season in the league in 1984-85. Then, by the time he was in his third season, Jordan was the best player in the entire game. He led the league with 37.1 points per game in 1986-87. He ultimately led the league in scoring in seven straight seasons from 1986-87 through 1992-93. 
Jordan helped the Chicago Bulls have a ton of success as a team too. After going to two straight Eastern Conference Finals (but losing) in 1988-89 and 1989-90, Jordan and the Bulls went to and won three straight NBA Finals from 1990-91 through 1992-93. 
However, after winning his third straight title in 1992-93, Jordan decided to retire from the game. He then tried baseball and did not play for the Bulls for the entire 1993-94 season and most of the 1994-95 season. 
Still having success without the G.O.A.T.
Even though they lost one of the greatest players of all-time, the Chicago Bulls were still really good without Michael Jordan. In 1993-94, the year Jordan did not play a single game, the Bulls went 55-27 in the regular season. That was just two fewer wins than the year before when they had Jordan.
Everyone stepped up in Jordan's absence too. Scottie Pippen led the team with 22 points per game that year while Horace Grant averaged 15.1, B.J. Armstrong averaged 14.8, and Toni Kukoc averaged 10.9. They, however, lost to the New York Knicks in the Eastern Conference Semifinals.
The Bulls were not as good the next season as they went 47-35. Jordan returned toward the end of the season, though. After losing in the Eastern Conference Semifinals that season, the Bulls went on to win three straight championships again from 1995-96 through 1997-98.
Jordan's absence might have actually helped the team in the long run. 
Cleamons said the Bulls became a better team during Jordan's absence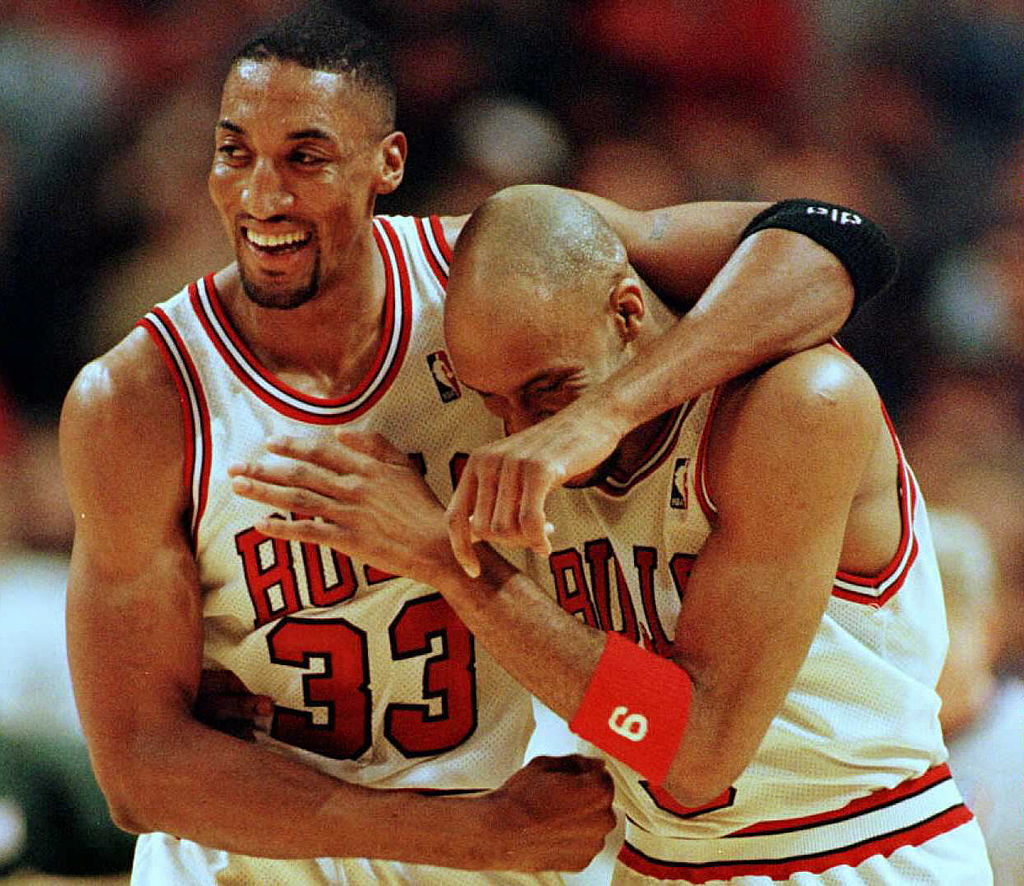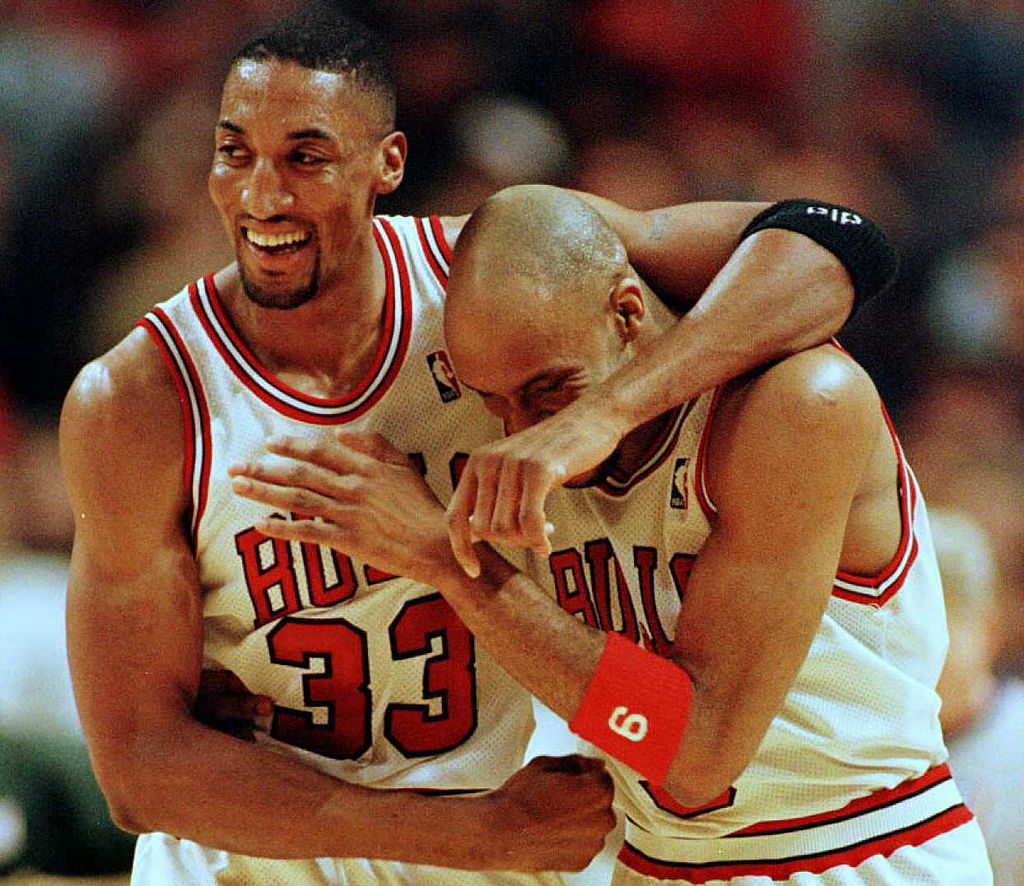 From 1989-90 through 1995-96, Jim Cleamons was an assistant coach on the Chicago Bulls. Cleamons praised guys like Pete Myers for how they played during the full season without Jordan. 
"When one man went down, i.e., Michael, Pete stepped up and didn't try to be Michael Jordan, but he was sure the best Pete Myers that I seen," Jim Cleamons recently said in an exclusive interview with Sportscasting.
Cleamons then went on to say that the Bulls became a better team while Jordan was gone. 
"Scottie's all-around game became very polished and very professional because he had more leadership," Cleamons said. "We had balanced scoring, our team defense became more cohesive, and we just became a better all-around basketball team. So, when Michael came back, yeah he had some rust on him and had to learn to become more familiarized with the other players that he had not played with, but at the same token, though, other guys stepped up, and he didn't have to do as much."

Jim Cleamons
Chicago Bulls fans, and even NBA fans in general, will always wonder if the Chicago Bulls could have won titles in 1993-94 and 1994-95 had Jordan not retired. His time off, though, might have been what helped the team win their next three-peat the following seasons. No one liked that Michael Jordan was not on the basketball court during his first retirement. It, however, ultimately might have been a blessing in disguise. The Bulls ended up becoming an even more dominant team, which did not even seem possible before he retired.
All stats courtesy of Basketball-Reference