LeBron James' Legendary High School Jersey Sells for Record $512,000 in Los Angeles
LeBron James' iconic high school jersey sold for a record price over the weekend.
LeBron James has been in the national spotlight since he was a teenager, and a Los Angeles-area auction rekindled interest in his prep days with the lucrative sale of his high school jersey.
Juliens Auctions sold several memorabilia items in LA over the weekend, including a St. Vincent-St. Mary High School jersey that was previously worn by "King James" himself.
LeBron James was one of the best high school recruits in recent memory
Long before James became one of the greatest players in NBA history, he was a highly-touted preps product out of Akron, Ohio.
James burst onto the scene at St. Vincent-St. Mary, rapidly becoming the top high school player in the country and even earning the cover of Sports Illustrated as a junior. That famous cover officially labeled James as "The Chosen One." The cover story really highlighted James' basketball IQ as much as his physical gifts.
"A lot of players know how to play the game," James told Sports Illustrated at the time, "but they really don't know how to play the game, if you know what I mean. They can put the ball in the hoop, but I see things before they even happen. You know how a guy can make his team so much better? That's one thing I learned from watching Jordan."
James would finish his prep career as one of the greatest high school players ever and carried Fighting Irish to a famous upset over No. 1 nationally-ranked Oak Hill in 2002.
The heir apparent to Michael Jordan would declare for the 2003 NBA Draft, where he was selected No. 1 overall by the Cleveland Cavaliers. The rest, as they say, is history.
James' high school jersey sale smashes President Obama's previous world record
The high school jersey LeBron James wore for the famous Sports Illustrated cover is now in the record books.
According to The Oregonian, the item sold for $512,000 over the weekend, setting a new world record for the highest selling price of any high school jersey sold at an auction. Interestingly, the previous record was held by former President Barack Obama, who also wore No. 23 during his days at Punahou School. That jersey sold for $192,000 in 2020, per The Oregonian.
It's already been a banner month for James. He attended the premiere of his film Space Jam: A New Legacy and cheered on close friend Chris Paul during Game 5 of the NBA Finals in Phoenix.
The 36-year-old might not be participating in the Finals this season, but he is still finding ways to win.
What's next for James and the Lakers?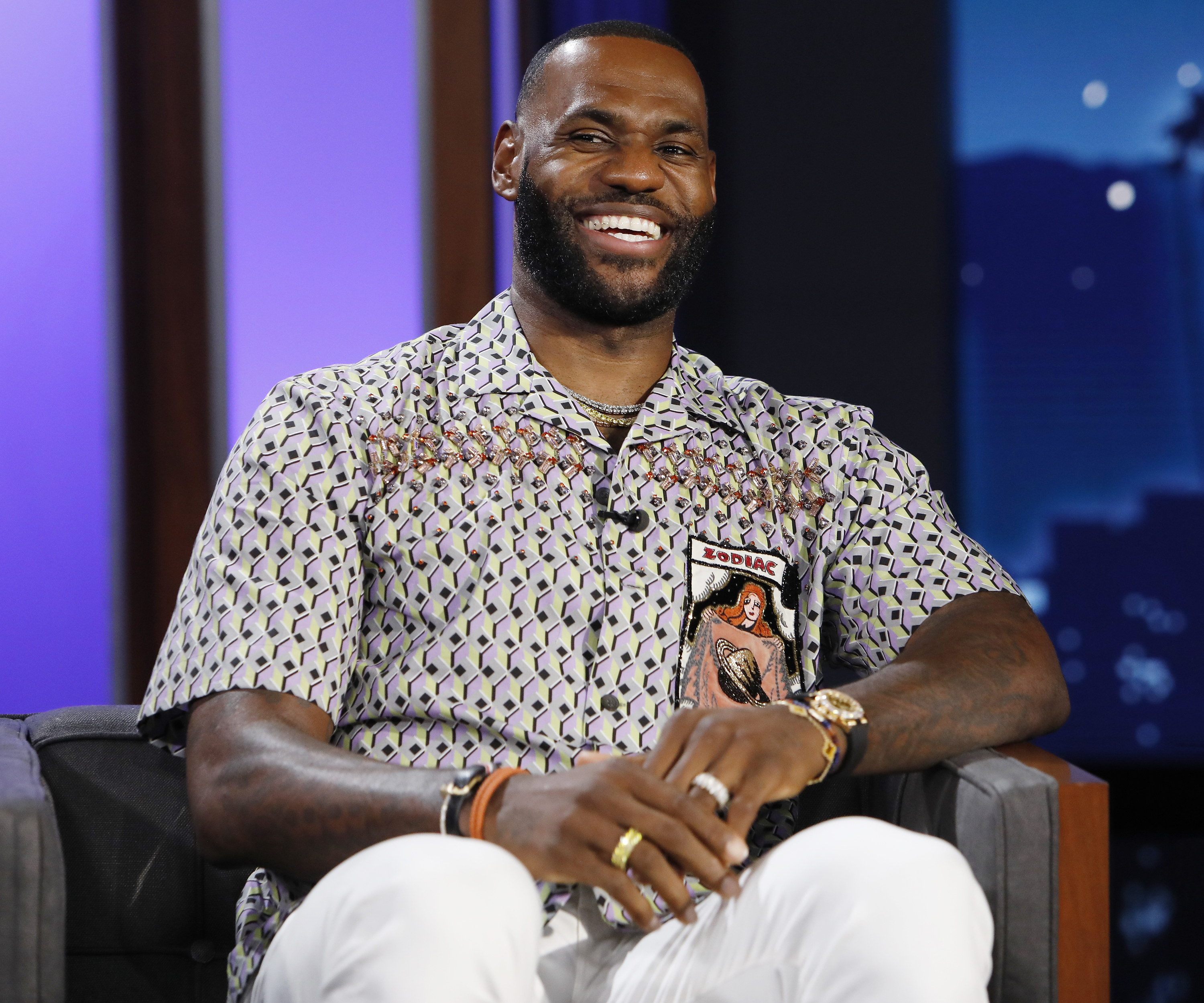 Breaking records for high school jersey sales is cool, but James' basketball career is far from finished. He and the Lakers will likely hope to reclaim the NBA throne in the 2021-22 season.
Los Angeles faces a challenging offseason. Dennis Schroder and Andre Drummond (among others) will be unrestricted free agents. It's unclear what the team thinks of Kyle Kuzma's role going forward. The Lakers could use more impact players but are also somewhat handicapped by their financial obligations to James and Anthony Davis.
General manager Rob Pelinka will have to navigate some hurdles this offseason. As for James? Well, he figures to get back to what he's always done since his days at St. Vincent-St. Mary: play basketball at a high level.