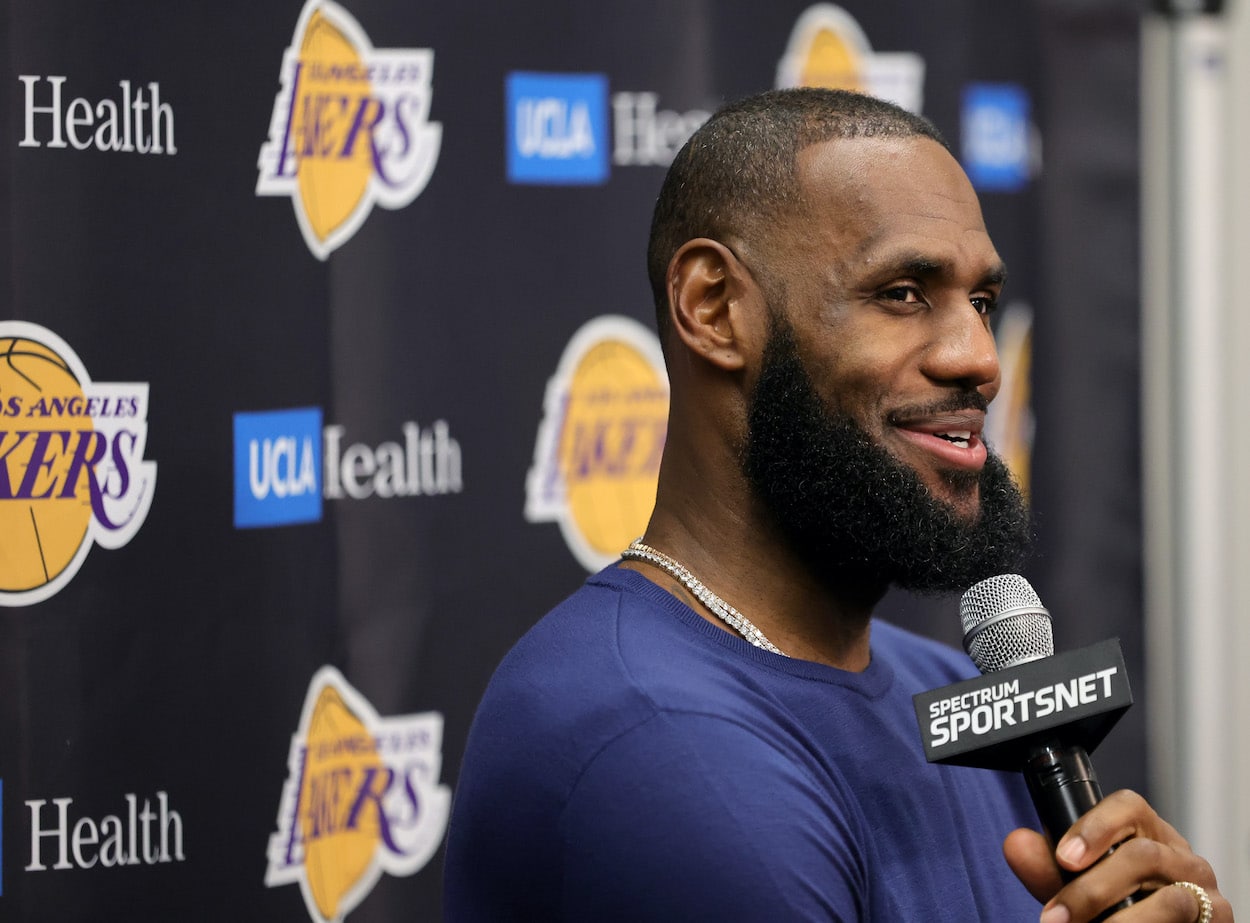 LeBron James Just Locked in the 'Generational' No. 1 Pick of the 2023 NBA Draft: 'He's More Like an Alien'
LeBron James is in awe of 2023 NBA Draft prospect Victor Wembanyama.
The word "unicorn" has often been used to describe freakish NBA draft prospects in recent years. If you're tall, can dribble in the open court, and shoot it from deep like a guard, you're automatically compared to a mythical creature.
Victor Wembanyama — the 7-foot-4 French prospect likely to go No. 1 in the 2023 NBA Draft — is the new unicorn on the block, but LeBron James thinks that comparison doesn't do a justice to how unique he really is. Instead, James compared Wembanyama to an "alien," and he all but locked in the No. 1 pick in next year's draft in the process.
Victor Wembanyama is nearly a lock to go No. 1 overall in the 2023 NBA Draft
More often than not, the No. 1 pick in the NBA draft isn't a consensus selection. We've seen some examples of obvious first picks in Zion Williamson, Ben Simmons, and Anthony Davis in recent years, but there's usually at least a debate.
That may not be the case next year, as Wembanyama is a massive -700 betting favorite to go No. 1 overall in 2023.
And it's easy to see why. Wembanyama stands at 7-foot-4, but he can handle the ball like a guard and shoots the lights out from deep. In his first game on U.S. soil against G League Ignite earlier this week, the 18-year-old showed out with 37 points, four rebounds, and five blocks. He even went 7-of-11 from three while showcasing the ability to pull up off the dribble and knock down catch-and-shoot attempts with ease.
Unicorns are starting to evolve in the basketball world, and James knows exactly what to call them now.
LeBron James is in awe of 'alien' Wembanyama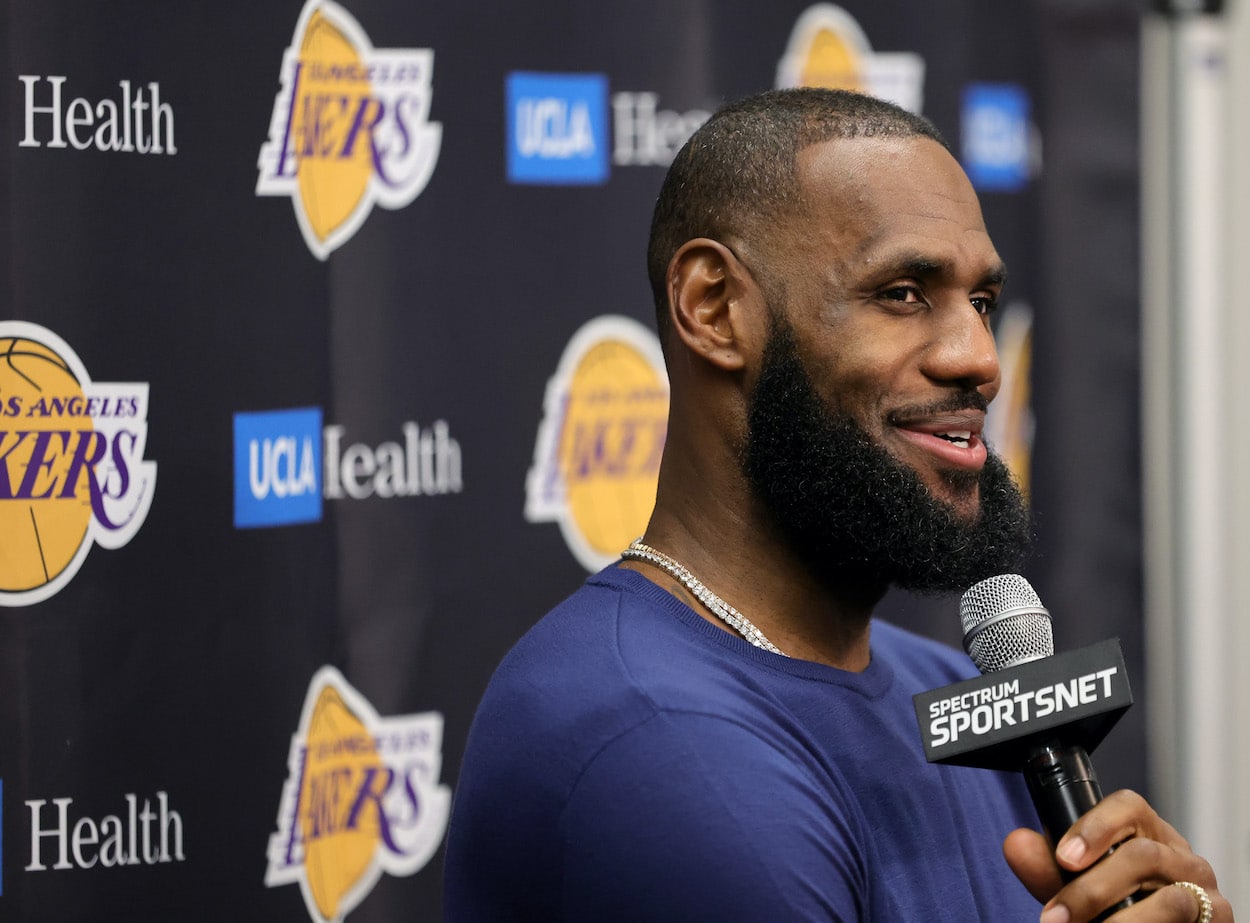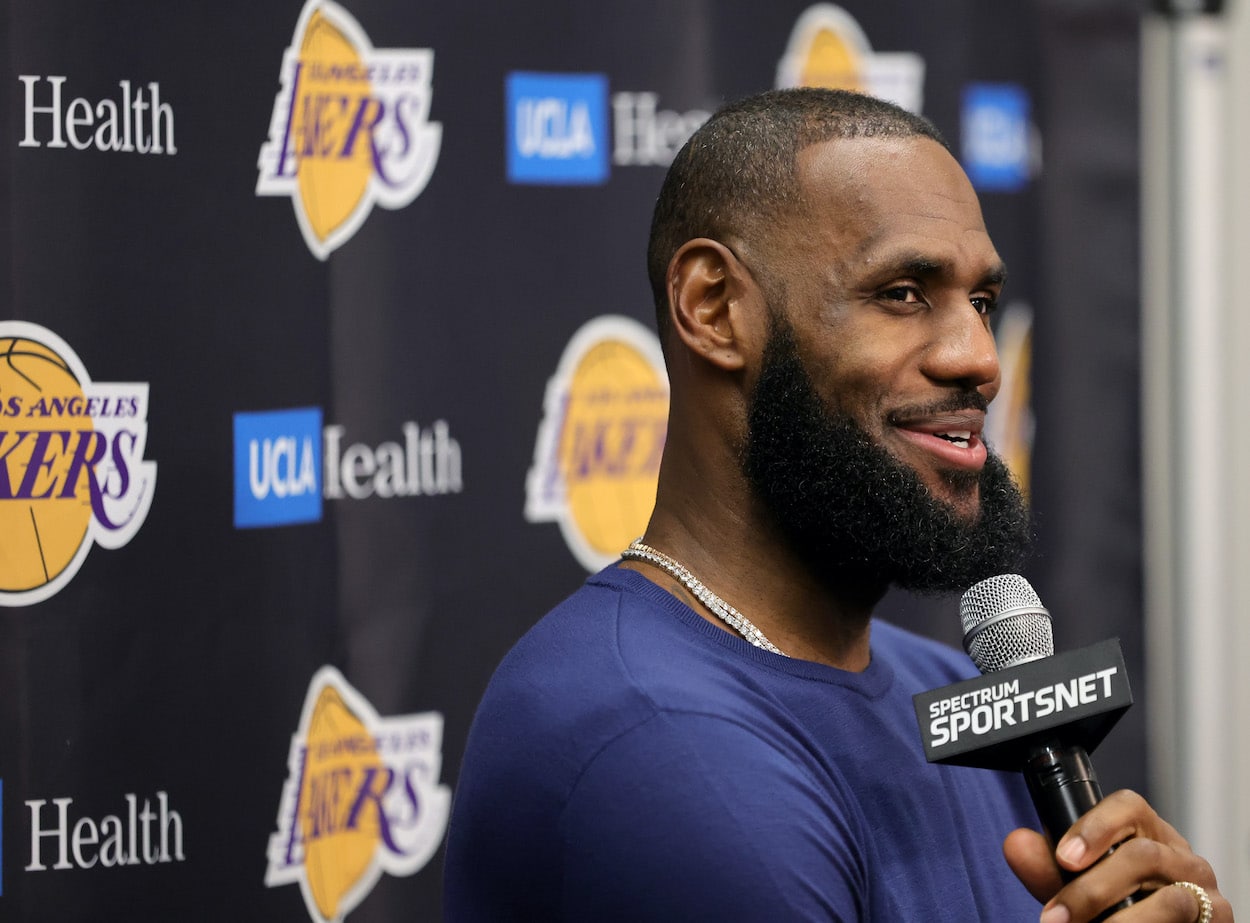 Dozens of NBA players tuned in to watch Wembanyama's national television debut in the United States earlier this week. LeBron was evidently one of them, and he was dazzled by what he saw. So dazzled, in fact, that he had to come up with a new term for the superstar prospect.
"Everybody's been a unicorn over the last few years. But he's more like an alien," James told reporters after the Los Angeles Lakers' preseason game on Wednesday night. "No one has ever seen anyone as tall as he is, but as fluid and as graceful as he is on the floor… His ability to put the ball on the floor, shoot step-back jumpers out of the post, step-back threes, catch-and-shoot threes, block shots. He's for sure a generational talent, and hopefully, he continues to stay healthy."
It's fair to say James has a keen eye for future NBA stars. He wouldn't gush about Wembanyama like that unless he truly believes he has a bright, bright future as a pro. The tankathon is officially on for the "alien" that is Victor Wembanyama.
Like Sportscasting on Facebook. Follow us on Twitter @sportscasting19.