LeBron James Just Tampered With the Entire NBA, and He'll Probably Get Away With It
It's been a carefully scripted career for LeBron James. The teenage prodigy got the luck of the lottery balls to land with the team closest to his Akron, Ohio, roots. A merger with superstars Dwyane Wade and Chris Bosh in Miami was years in the making. Two rings in four years later, The King returned home to lead the Cleveland Cavaliers to the promised land.
Then it was off to conquer Hollywood. Another ring, another checked box on the list. The NBA's toothless tampering rules created much of James' career. To be fair to the league, the practicality of preventing players from teaming up in free agency is next to nil.
But back in The Land for the 2022 NBA All-Star Game, James upped the ante on his calculated career approach. LeBron's gambit is bold, accented by two colossal onions, and is, at its very best, ethically questionable.
So what's NBA Commissioner Adam Silver going to do about it?
The secret was never a secret: LeBron James wants to play with his son
LeBron James was a media sensation before he ever left St. Vincent-St. Mary High School in Akron. He graced the cover of Sports Illustrated in 2002 as a high-school junior.
He declared for the 2003 NBA Draft during an era when preps-to-pros was still an option. The Cavaliers, worst in the NBA in 2002–03 at 17–65, got the expected result in the draft lottery and took James first overall.
Almost two decades later, LeBron is the frontman for a Los Angeles Lakers team that is unexpectedly fighting for its postseason life. The 37-year-old knows he has far fewer days remaining in his career than he has in the rearview mirror.
And there is a second coming on the horizon.
Bronny James is literally the prodigal son. The oldest of LeBron's three children is a junior at Sierra Canyon School in suburban LA. Not surprisingly, the kid's got some basketball talent. Rivals.com ranks the 6-foot-3 combo guard 30th in the 2023 recruiting class. 247Sports.com lists him at No. 52, while ESPN has him at No. 43.
The consensus is he's a 4-star recruit, outstanding but not a lock for superstardom. As far as a slam dunk to be a lottery pick in the 2024 draft? Based on his class rankings, no.
But after what Dear Old Dad did, it's now a legitimate question.
LeBron puts NBA GMs on notice regarding Bronny James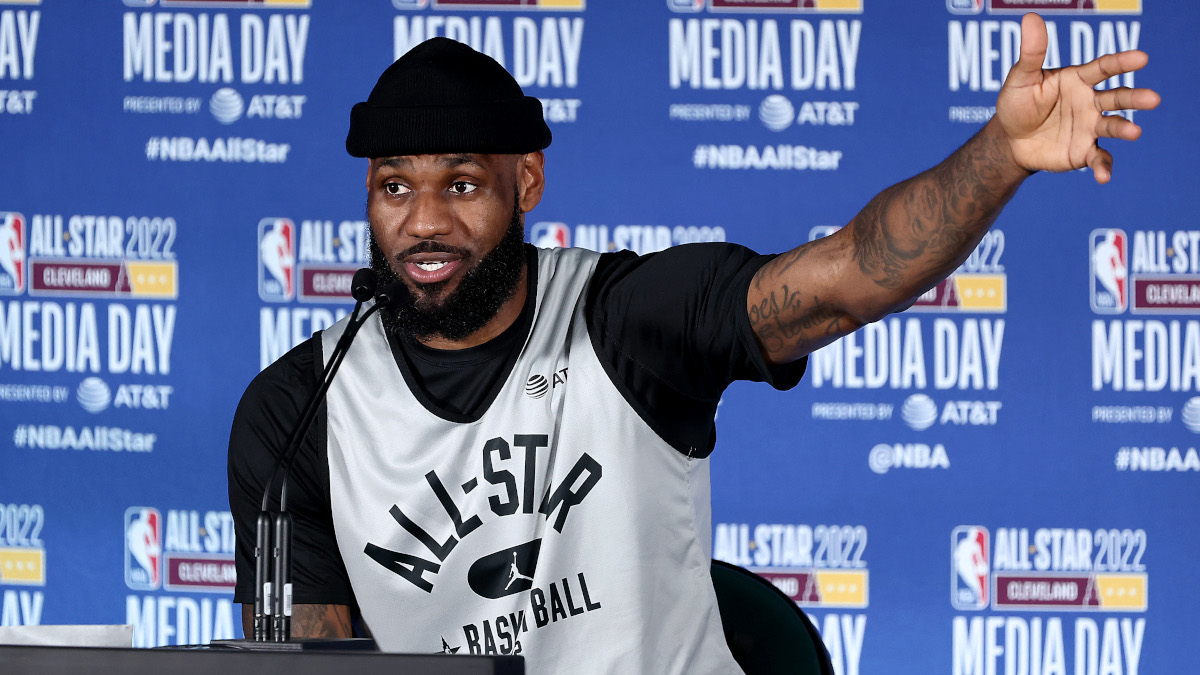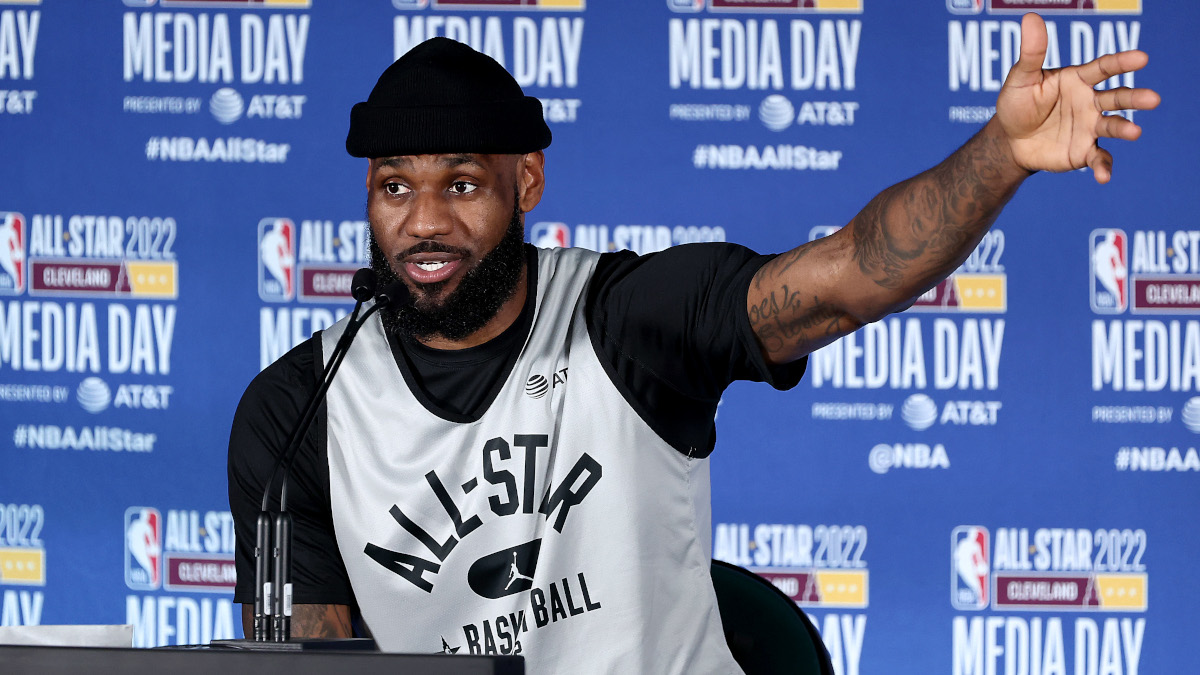 In a wide-ranging interview with Jason Lloyd of The Athletic, LeBron James dished on the possibility of returning to Cleveland for a third stint with the Cavaliers.
But the bombshell came later in the interview. The King said his NBA future links to that of his son:
"My last year will be played with my son. Wherever Bronny is at, that's where I'll be. I would do whatever it takes to play with my son for one year. It's not about the money at that point."
Essentially, every general manager in the NBA heard they could get LeBron James on the cheap, a mid-level exception, or potentially the veteran's minimum, if they draft Bronny.
The caveat is that it can't happen until 2024 at the earliest under the current draft system.
The younger James remains uncommitted for college. There are other avenues; he could try the G League Ignite program or the Future Stars program in Australia's National Basketball League that produced LaMelo Ball, R.J. Hampton, and Josh Giddey.
Congratulations, LeBron. You may have put a larger target on Bronny's back than bombastic LaVar Ball did with any of his NBA-hopeful sons.
But beyond whether Bronny is an NBA prospect is this question: Isn't that blatant tampering?
There are timing challenges for LeBron and Bronny to align
LeBron James is in the first year of a two-year extension he signed with the Lakers in December 2020. His $44.5 million paycheck for 2022–23 is the deal's final season.
Any team wanting to sign The King as a free agent in July 2023 goes into it knowing it's a one-and-done contract.
Let's play devil's advocate for a moment. In this scenario, Bronny James plays a year of college basketball or in one of the professional development programs. His play doesn't have him among the top 60 players in the 2024 draft class.
Somewhere, an NBA owner is looking for an attendance bonanza. That owner will order his front office to draft Bronny regardless of whether the kid is NBA-ready or not. They'll promote the first father-son tandem in NBA history to the max. Cash registers will ring.
LeBron will live his dream of being on the same team as his son. And if the son isn't ready to play at that level?
What then? There is no way The Prince can quietly fail. Not in the angry media environment of this era. Labels like "bust" and "epic fail" will fly around with impunity. Only LeBron won't have to wear those tags.
Instead, they'll hang around the neck of Bronny James like an anchor.
So not only is LeBron James openly flouting tampering rules. He's also setting his son up to fall spectacularly in the brightest spotlight imaginable.
His heart is in the right place. But the repercussions are potentially devastating to everyone concerned — the father, the son, and the NBA.
Contract information courtesy of Spotrac.
RELATED: LeBron James Reveals the Blueprint to Lure Him Away From the Lakers