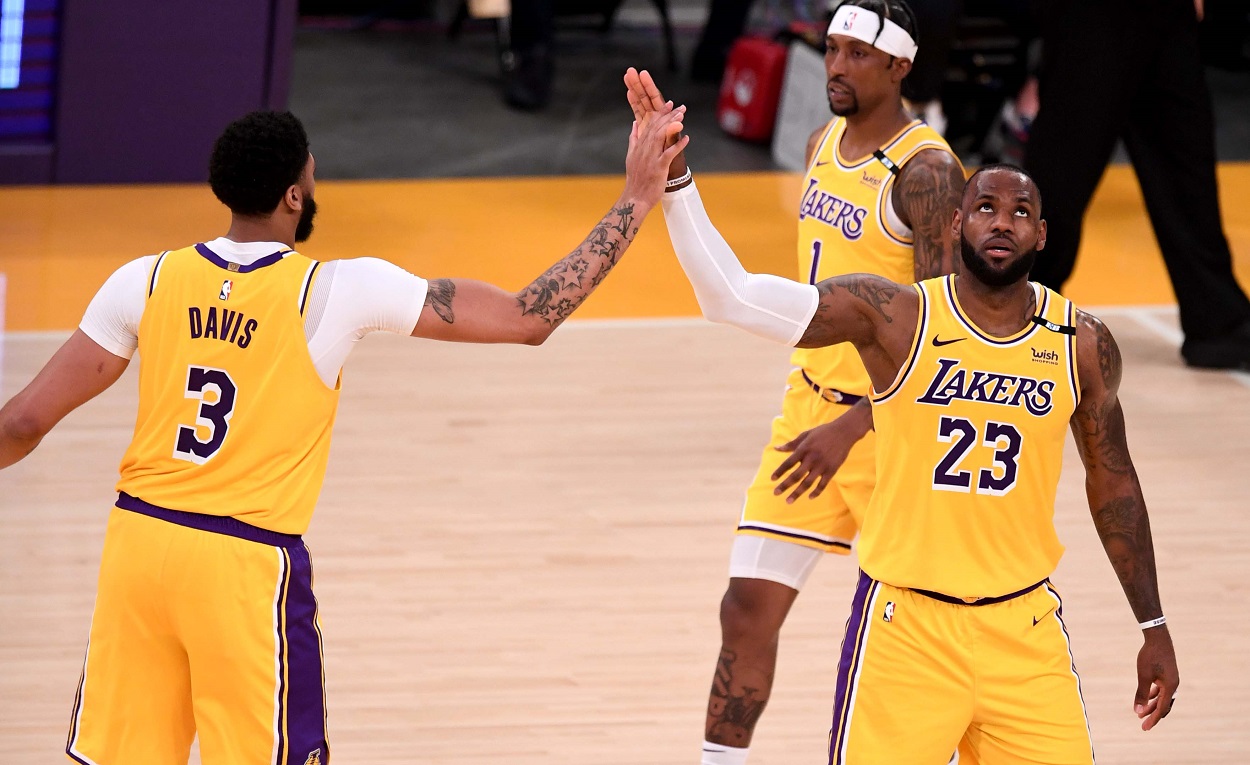 LeBron James Predicted Anthony Davis Would Have a Strong Performance in the Lakers' Game 2 Matchup With the Suns and Was Right on the Money
LeBron James predicted Anthony Davis would follow up his subpar performance in the Lakers' Game 1 loss to the Suns with a strong effort in Game 2 and was right on the money.
Desperately needing a win on Tuesday night, the Los Angeles Lakers avoided going down 0-2 in their first-round matchup with the Phoenix Suns with a 109-102 victory behind clutch performances from Anthony Davis and LeBron James. Davis was extremely hard on himself following his subpar performance on Sunday but owned up to it and took full responsibility for the Lakers' loss in Game 1. He bounced back with a stellar showing in Game 2, which is exactly what LeBron predicted he would do, and LA now owns the home-court advantage as the series shifts to Staples Center.
Anthony Davis took full responsibility for the Lakers' loss in Game 1
After averaging 21.8 points in the regular season, Davis couldn't get anything going in the Lakers' Game 1 loss to the second-seeded Suns. He made just five of 16 shots from the floor and three of five shots from the foul line to finish with 13 points in the 99-90 defeat, the lowest total of his postseason career.
But AD was quick to put the blame on himself afterwards (h/t ESPN).
"I missed a ton of shots. We missed a ton of shots as a team. There is no way we are winning a game, let alone a series with the way I played. This is on me."

Anthony Davis
While the Game 1 loss certainly wasn't on Davis alone, taking responsibility was certainly the superstar thing to do, which LeBron certainly seemed to appreciate while making a prediction on how his running mate would react.
LeBron James predicted AD would bounce back following the Lakers' Game 1 loss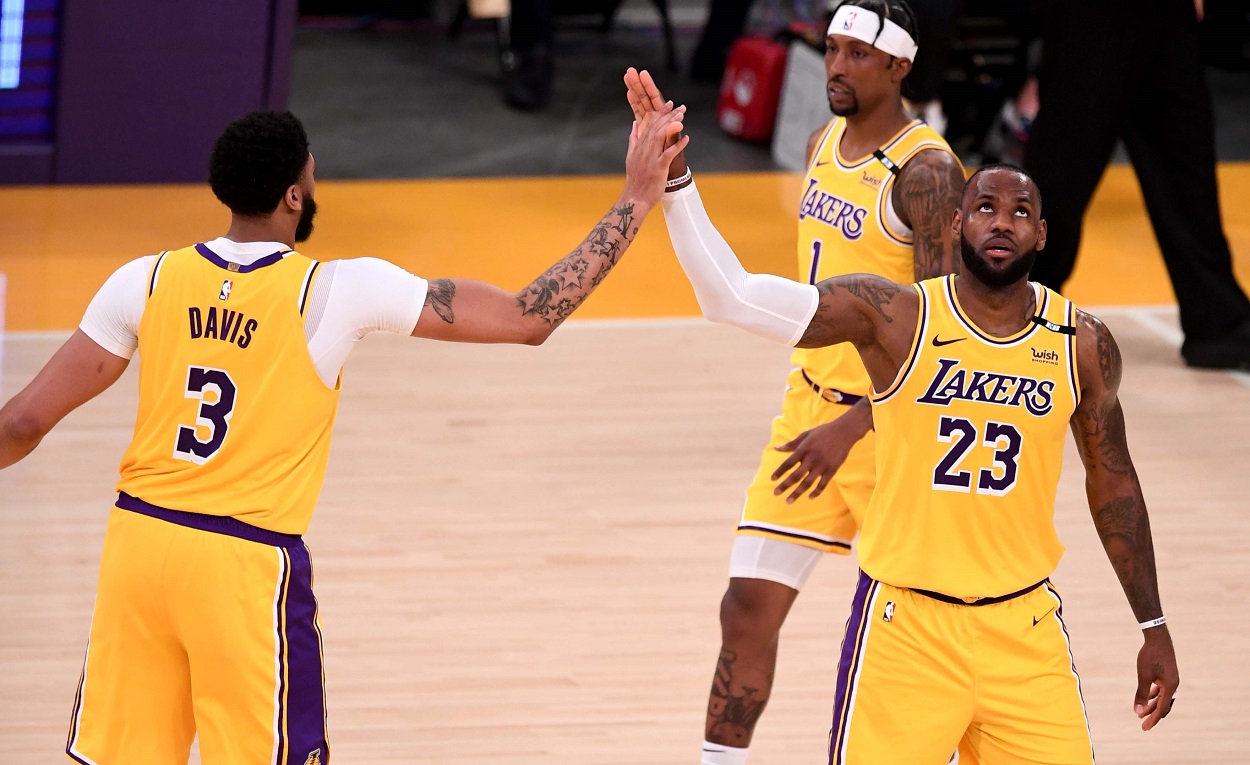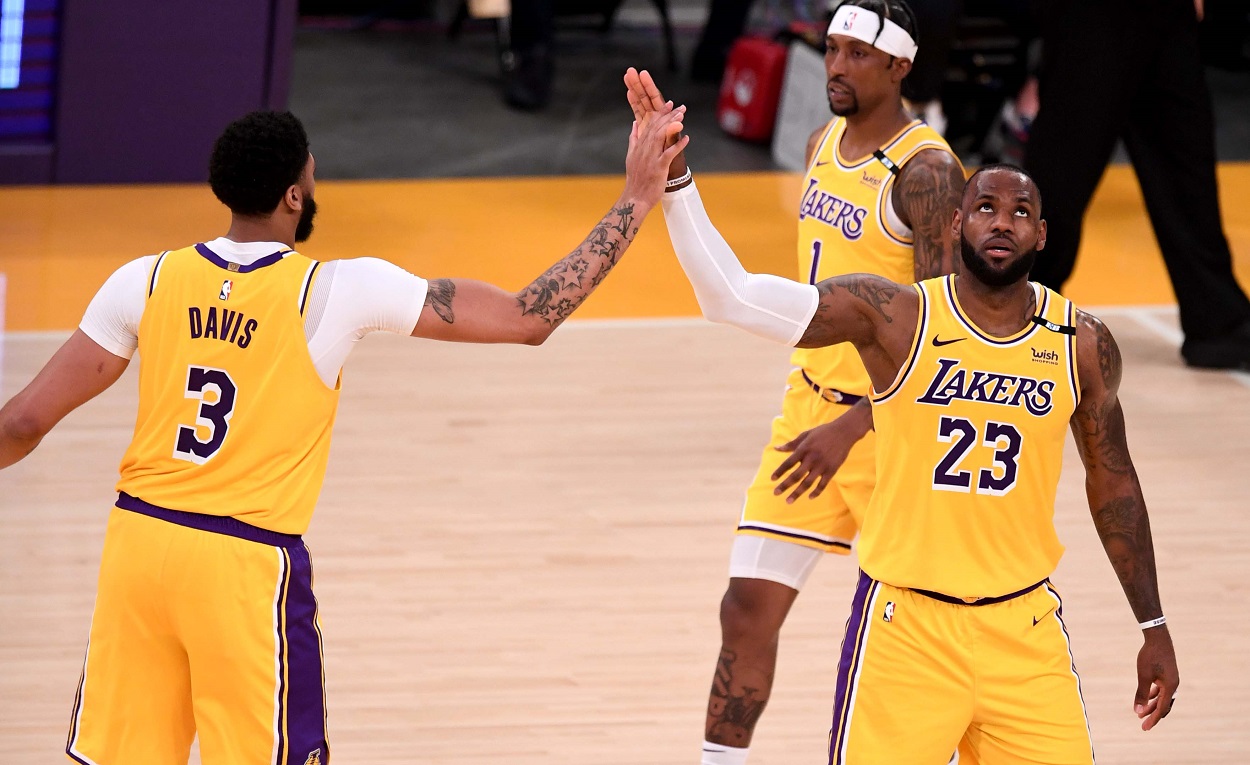 James didn't play quite as poorly as Davis did in the Lakers' Game 1 loss but he was simply a little more inconsistent than usual. In an 18-point performance that featured both highs and lows, LeBron shot a respectable 6-for-13 from the floor, made three of seven shots from beyond the arc, and added 10 rebounds and seven assists. But he also took just six shots from the foul line, missing three of them, and committed a team-high five turnovers.
After the game, James was told about Davis' comments and said while any loss can't be pinned on just one player, he loves "when AD puts that pressure on himself" and that he "always responds" following a subpar performance. And his prediction was certainly right on the money.
LeBron was right on the money in his prediction as Davis scored a game-high 34 points in LA's Game 2 victory
While the Lakers weren't overly aggressive in Game 1, that was not the case on Tuesday night, particularly in Davis' case. After shooting just five free throws on Sunday afternoon, AD essentially forced the Suns to foul him as he continuously attacked the rim in Game 2, resulting in 21 foul shots, of which he made 18. Davis scored 34 points in the victory, shooting 7-for-15 from the floor, and also added 10 rebounds and seven assists.
After LeBron, who had a solid game with 23 points and nine assists, hit an 18-footer to give the Lakers a 95-92 lead with 2:40 remaining, Davis hit a clutch shot of his own as he drained a 3-pointer 25 seconds later, giving LA a six-point advantage. James and Davis scored 16 of the Lakers' final 20 points to end the game.
Game 3 between the Lakers and Suns takes place on Thursday night at 10:00 p.m. Eastern/7:00 p.m. Pacific at Staples Center and will air on TNT.
Stats courtesy of Basketball Reference