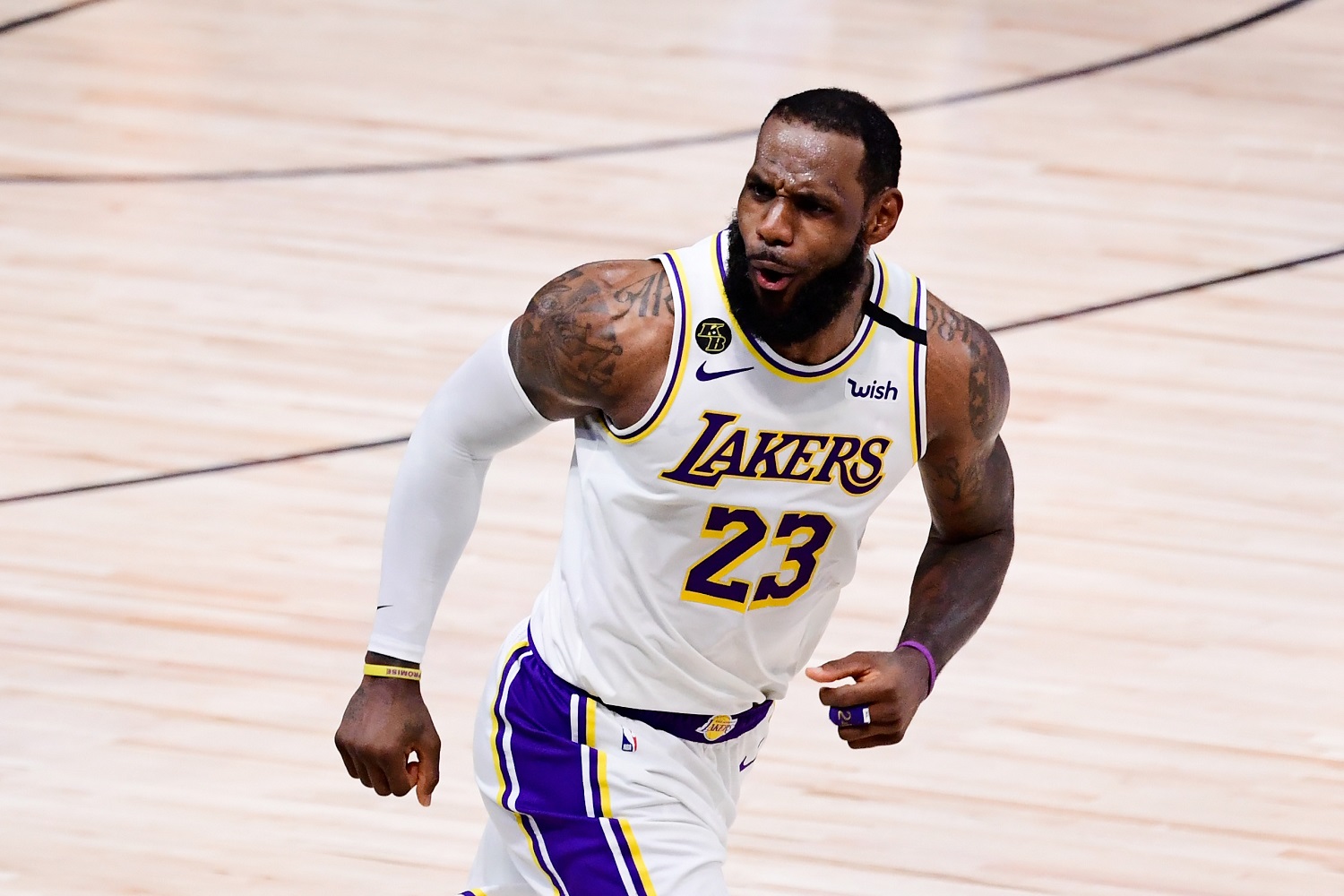 LeBron James Was Just Targeted at a Donald Trump Rally for No Reason at All
A 'LeBron James sucks' chant broke out at a Donald Trump rally in Pennsylvania after the president spoke on TV ratings for the NBA Finals.
On the eve of the presidential election, Donald Trump made a stop on Monday in Pennsylvania for one final pitch to voters, which certainly makes sense as Pennsylvania is a key state in the president's battle with Joe Biden. But something strange happened at this particular rally. A "LeBron James sucks" chant broke out among the supporters in the small town of Avoca as the president was on one of his rants against the NBA.
Donald Trump went on one of his typical anti-NBA rants
During Monday's rally in Avoca, as he's done on numerous occasions, President Trump got going on one of his anti-NBA rants by discussing the TV ratings during the NBA Finals, a series that featured LeBron James and the LA Lakers taking on Jimmy Butler and the Miami Heat. Here's how the whole thing started:
"How about basketball? How about LeBron? I felt badly for LeBron. I felt very badly. Down 71 percent and that's for their championship — I didn't watch one shot. I got bored. Back. Forth. Back. Forth. You know why? When they don't respect our country, don't respect our flag, nobody wants to watch. Nobody."

Donald Trump
Okay, so if President Trump doesn't care about or watch the NBA, why is he paying attention to the ratings? Or pretending to pay attention to the ratings? And the reason for that second question is because he inflated the number by 20 percent. Yes, it is true that ratings for this year's Finals were way down from 2019. But it was 51 percent, not 71. And it certainly wasn't because the NBA had "Black Lives Matter" written on the court and allowed players to protest against social injustice, which is what Donald Trump was implying.
Perhaps it's because viewership in sports is down across the board, even in sports where protests aren't really a thing. Per the Washington Post, the Stanley Cup Final was down 61 percent. The Kentucky Derby was down 43 percent. Golf's U.S. Open was down 42 percent. The division series in Major League Baseball were down 40 percent. The World Series was the lowest-rated in history.
And perhaps ratings of sporting events shouldn't be the numbers that the president should be focusing on anyway.
The Pennsylvania crowd started a 'LeBron James sucks' chant
As just mentioned, Donald Trump was going to continue his rant against sports that do things he doesn't like by knocking the NFL. He got about two sentences in before the crowd in Avoca started a "LeBron James sucks" chant. It started small but then got very loud, which brought the expected response from the president.
"What a crowd! What a crowd!"

Donald Trump
So why did Donald Trump single out LeBron James anyway? Sure, he's the most popular player in the NBA but why would a group of voters in Pennsylvania care? It's not as if LeBron and the Lakers beat the Sixers in the Finals. And knowing this video would get out, wouldn't Trump be concerned that voters in Ohio…you know, LeBron James' home state…would see it? It just didn't make any sense.
Oh, wait. You know what? It actually makes all the sense in the world.
LeBron James and Donald Trump have a history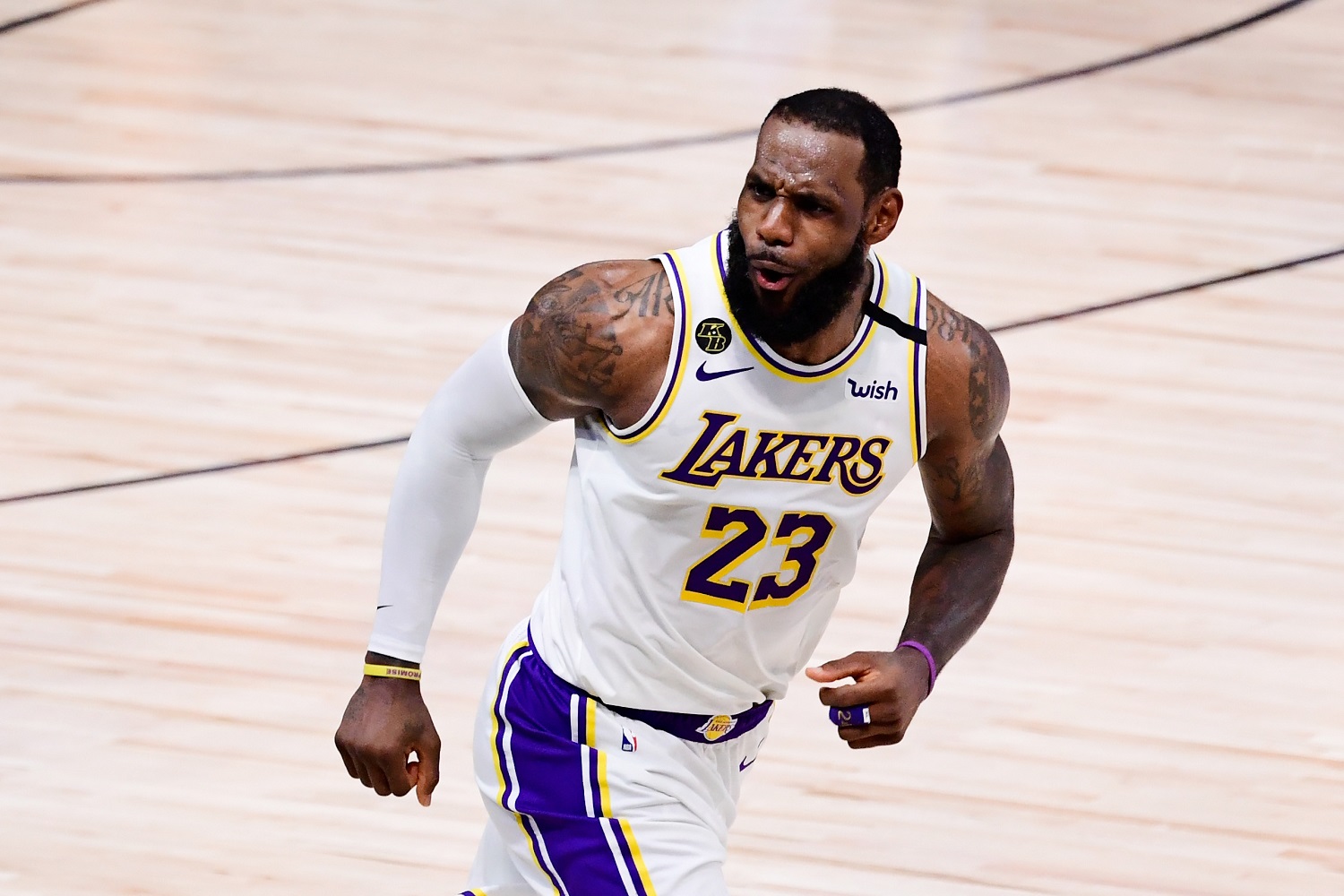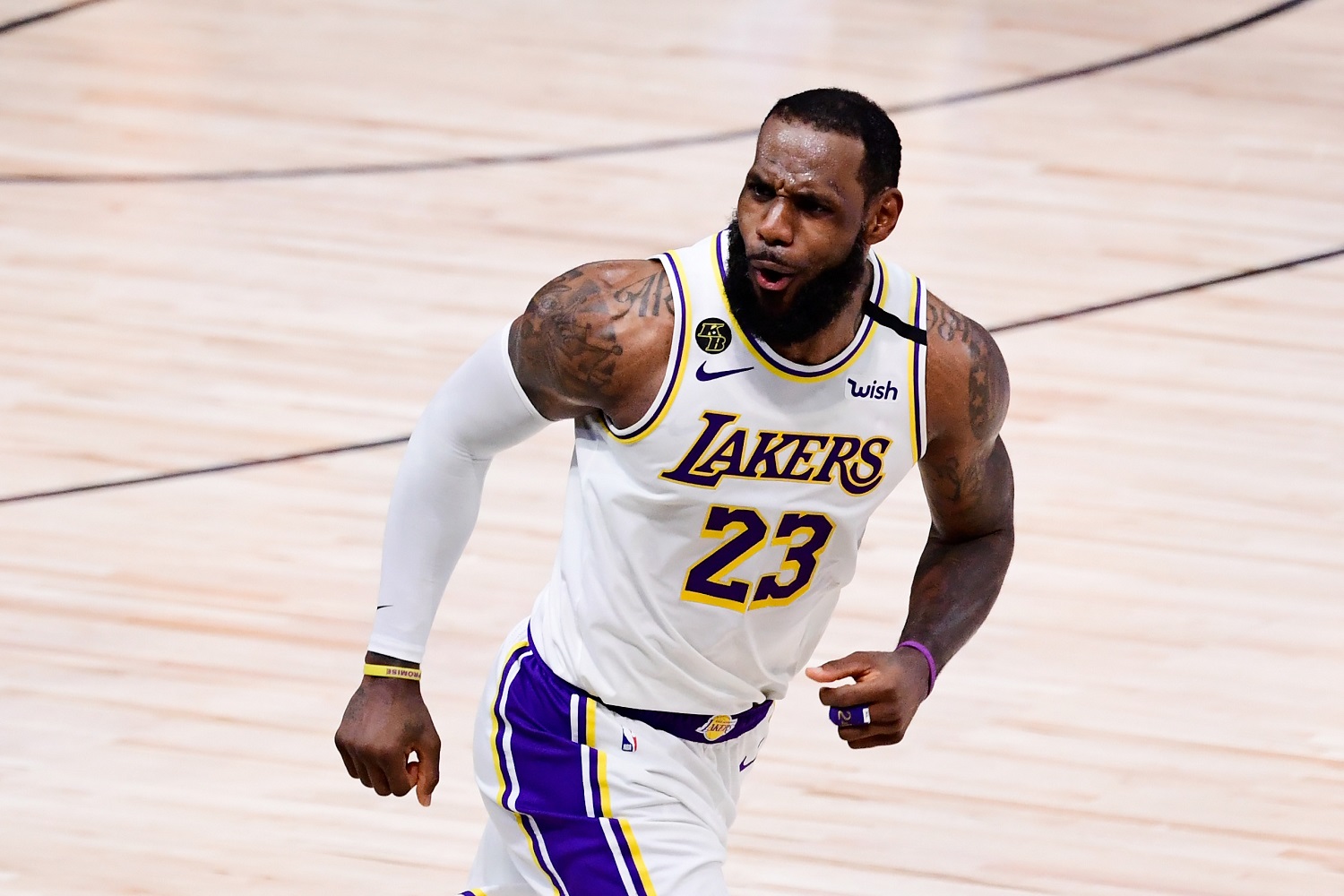 Perhaps Donald Trump called out LeBron James specifically because the two have a history.
For one, LeBron endorsed Hillary Clinton back in 2016. So we know Donald Trump doesn't like that. James also called Trump a "clown" and sent out this tweet back in 2017.
James also said that he would decline any invitation to the White House while Donald Trump was still in charge and just recently had Barack Obama on his HBO show, The Shop, where both obviously stumped for Joe Biden.
Donald Trump has called LeBron James "nasty" and "a loser" in the past and it seems like he may have wanted to take one last shot at him just in case things don't go his way on Tuesday.
Yep, it all makes sense now.