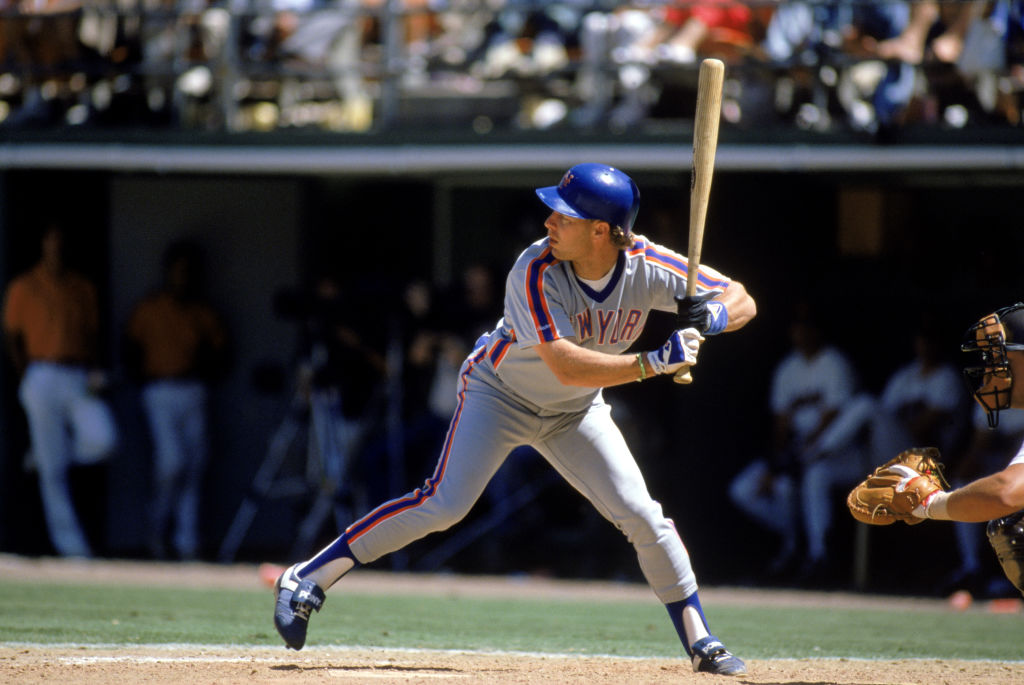 Lenny Dykstra Has Really Hit Rock Bottom Now
Lenny Dykstra's bid to sue ex-New York Mets teammate Ron Darling has failed because the judge thinks what Darling wrote was probably true.
Lenny Dykstra last lost his bid to sue former teammate Ron Darling for defamation and libel – and the reason cited by the judge making the ruling is savage. It's one more blow for a former MLB star who has made a complete mess of his life.
Lenny Dykstra's life went downhill quickly
Lenny Dykstra played a dozen major-league seasons with the New York Mets and Philadelphia Phillies beginning in 1985. His highlights included helping the Mets win the 1986 World Series and being selected to play in three All-Star Games.
Just about any mention of him in the media since his retirement has been related to bad news about Dykstra, including a bankruptcy, arrests on a wide assortment of charges, time spent in federal prison, and being linked to steroid use in his playing days.
Dykstra's name turned up in 2007 in the Mitchell Report on the use of steroids in baseball. Given that he had been retired since 1996, that was the last time there would be no repercussions for his actions.
Dykstra filed for bankruptcy in 2009, listing less than $50,000 in assets and $31 million in liabilities, and the California home he bought from hockey superstar Wayne Gretzky for $17.5 million was in shambles. The following year, the trustee assigned to the proceeding accused Dykstra of lying under oath and hiding assets.
It got worse from there
Charges in the bankruptcy case were finally handed down in April 2011, A plea agreement by Lenny Dykstra the following year resulted in a sentence of 6 ½ months in federal prison.
Dykstra was hit with a slew of new charges – everything from identity theft to cocaine possession — less than two months after his plea in the bankruptcy case. He entered a plea of no contest to a grand theft auto charge and providing false financial statements in return for a sentence of three years in state prison. An accusation of lewd behavior two months later brought on a sentence of nine more months.
Dykstra then went a long spell staying low-key, but he was enraged by a 2019 book written by former New York Mets teammate Ron Darling. A story told in "108 Stitches: Loose Threads, Ripping Yarns, and the Darndest Characters from My Time in the Game" alleged that Dykstra shouted racial slurs at Boston Red Sox pitcher Dennis "Oil Can" Boyd before a game in the 1986 World Series.
A judge slams the door on Lenny Dykstra's suit
Lenny Dykstra sued former teammate Ron Darling in April 2019 in New York State Supreme Court for defamation and intentional infliction of emotional distress, asserting that the allegation that he used racial slurs in the 1986 World Series was false.
The New York Post reported Monday that Justice Robert D. Kalish upheld Darling's motion to dismiss Dykstra's lawsuit. Citing Dykstra's legal history and some of what he wrote in his autobiography, "House of Nails: A Memoir of Life on the Edge," Kalish determined that Darling couldn't possibly have done any more damage than what Dykstra had already done to himself.
"The nature and seriousness of Dykstra's criminal offenses, which include fraud, embezzlement, grand theft, and lewd conduct and assault with a deadly weapon, and notably the degree of publicity they received, have already established his general bad reputation for fairness and decency far worse than the alleged racially charged bench-jockeying in the reference could," Kalish wrote.