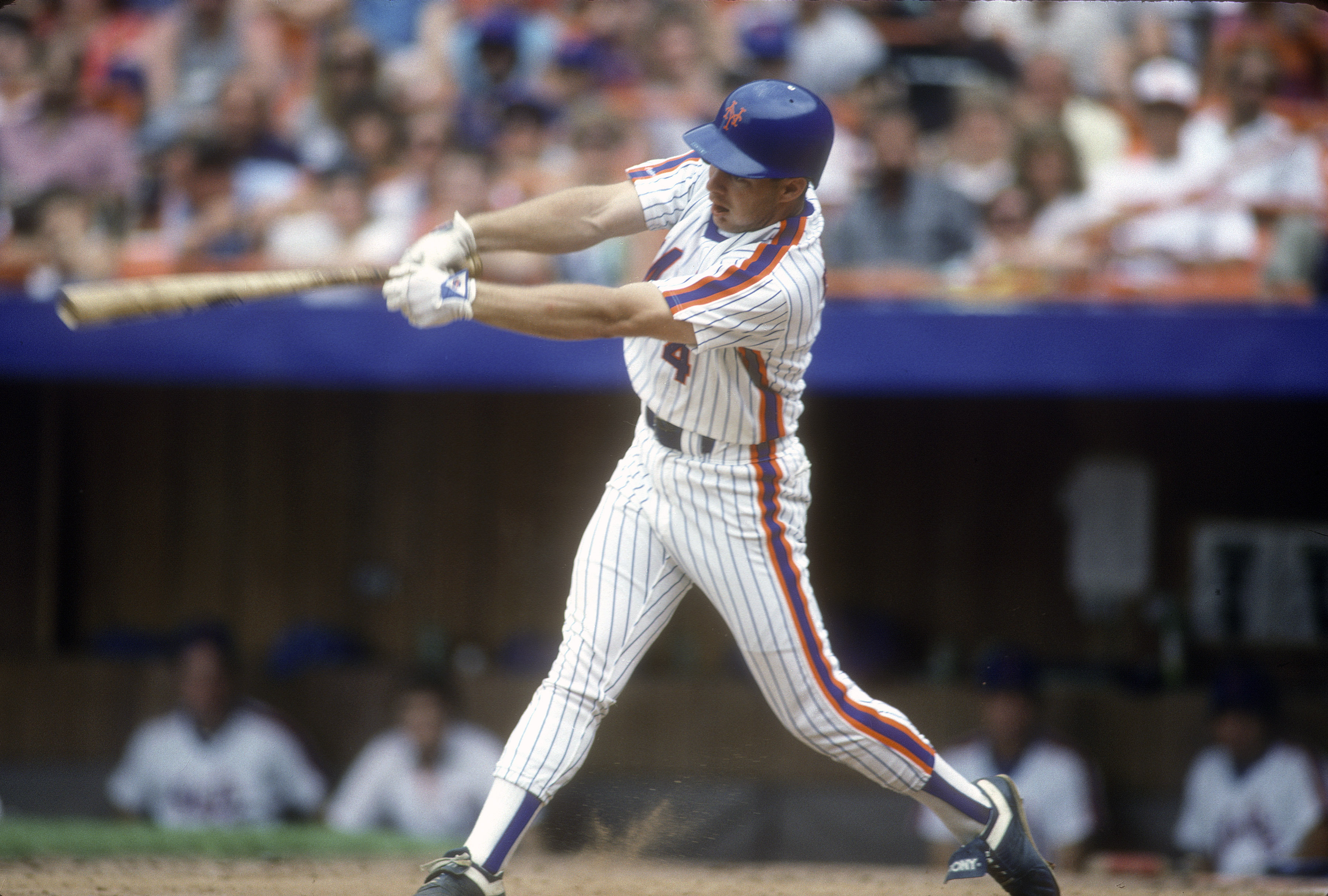 Lenny Dykstra Is Pulling for the Houston Astros for One Particular Reason
Former Major League Baseball All-Star outfielder Lenny Dykstra is pulling for the Astros and says he despises the Braves.
Lenny Dykstra has been in the news recently for all the wrong reasons. The former New York Mets and Philadelphia Phillies star does, however, know a thing or two about baseball. He's still into watching the game and has made it clear he's pulling for the Houston Astros for one particular season.
Lenny Dykstra's baseball career
Knows as "Nails" for his tough-as-nails play, Lenny Dykstra began his 12-year Major League Baseball career in 1985. Dykstra was selected by the Mets in the 13th round of the 1981 MLB draft. During his first full season in the big leagues, Dykstra made quite an impact.
Dykstra hit .295 in 147 games for the Mets and was a catalyst in getting them to the postseason. He guided the Mets to one of the most thrilling World Series championships when the Mets defeated the Boston Red Sox. Dykstra swiped 31 bases and scored 77 runs during that championship season.
He spent the first four-plus seasons with the Mets before being traded to the Philadelphia Phillies in June of 1989. With the Phillies, Dykstra became a three-time MLB All-Star. In his first full season in Philadelphia, Dykstra led the league in hits (192) and on-base percentage (.418) and made his first all-star appearance. He spent eight seasons with the Phillies finishing with a .289 batting average in Philadelphia.
Dykstra has had his share of troubles since retirement
Recently, Lenny Dykstra has been in a feud with former teammate Ron Darling. Darling, a pitcher on that 1986 World Series team, accused Dykstra of using a racial slur during the series in his book. Darling said he uttered the slur at former Boston Red Sox pitcher Dennis 'Oil Can' Boyd, but Dykstra denied the charge.
Dykstra sued Darling for his comments in the book. The judge threw out the suit and then Dykstra went at Darling for another reason. Darling, a baseball analyst, took time off for cancer treatment in 2019 after a mass developed in his chest. Dykstra has since publicly accused Darling of faking his cancer.
According to ESPN, Dykstra was charged with 25 misdemeanor and felony counts of grand theft auto, attempted grand theft auto, identity theft, and other crimes in 2011. Two years prior, Dykstra filed for bankruptcy after a series of bad investments and failed businesses. Dykstra also was accused of threatening to kill an Uber driver, although he was cleared in that case.
Dykstra pulling for the Astros and despises the Braves
While much of the country has shown it has a problem with the Houston Astros because of their cheating scandal, Lenny Dykstra wants them to win in the worst way. He said his reasoning is because of manager Dusty Baker. In a Twitter post, Dykstra said he wants the Astros to win in the worst way.
"Go #Astros," Dykstra wrote. "Can't emphasize how f—ing cool #DustyBaker is. You bet I finally want him to win a World Series! Got to know him a bit when played his @SFGiants. Dude basically invented the high-five!!! #Toothpicks#Wristbands GET IT DONE, #ASTROS!!!"
While he's pulling for the Astros, he said he "despises" the Braves. He also wrote that he couldn't believe how bad the Dodgers once again looked in the postseason." Looks like another FAIL for them," he wrote. "Has any team in any sport been this regular-season-outstanding for this many years and failed to win a World Series? BTW it really should be 39, not 32, years since they won their last World Series. Still bitter about that!"