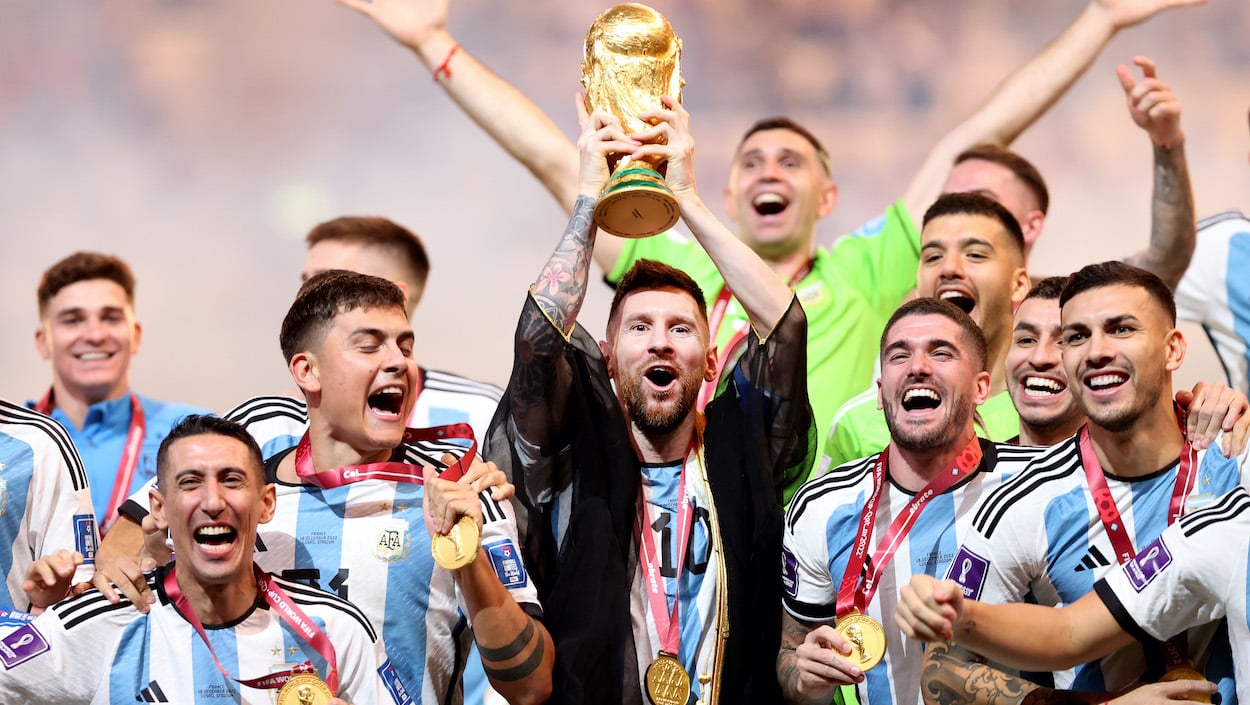 Lionel Messi Is Officially the GOAT After Argentina World Cup Win
Lionel Messi won the 2022 World Cup for Argentina and officially became the GOAT, but that title may be short-lived.
Like any sport, there is a debate in soccer as to who is "The Greatest of All Time," aka the GOAT. There are several candidates. Pele, Diego Maradona, Brazil's Ronaldo, Cristiano Ronaldo, and Lionel Messi are all legitimate options. However, the debate is now over after Messi won the 2022 World Cup with Argentina. Lionel Messi is officially the GOAT.
The World Cup trophy solidifies Lionel Messi GOAT status
Before the 2022 World Cup final, you could separate the GOAT candidates into three categories. There was the national team GOAT, the club team GOAT, and the all-around GOAT.
Pele gets the nod on the national team level. His Brazilian teams won three World Cups during his tenure with the squad, in 1958, 1962, and 1970. He has 12 goals and eight assists in the World Cup and 77 international tallies.
Ronaldo technically has two World Cup titles, but he didn't play a minute in Brazil's 1994 win. Maradona has one trophy, and prior to Sunday, Cristiano Ronaldo and Messi had zero. The best either of them had done was winning the 2016 Euros (Cristiano Ronaldo) and the 2021 Copa America (Messi).
On a professional level, Messi and Cristiano Ronaldo are the best ever, no question. Cristiano Ronaldo has 701 career club goals, seven league titles, and five Champions League trophies. Messi also has 701 goals for his clubs, with 11 league titles and four Champions League trophies.
Pele played his entire professional career for Santos in Brazil and the New York Cosmos in the U.S., so he never played at the highest levels of club football. Brazil's Ronaldo has 295 professional goals, two league titles with Real Madrid, and a Europa League trophy with Inter Milan. And Maradona has 159 club goals, along with two league titles and a Europa League trophy with Napoli.
The issue with Ronaldo and Maradona is that injury and weight problems (Ronaldo) and drug and personal problems (Maradona) severely hampered their professional careers.
With a World Cup, Messi is now the all-around best of all-time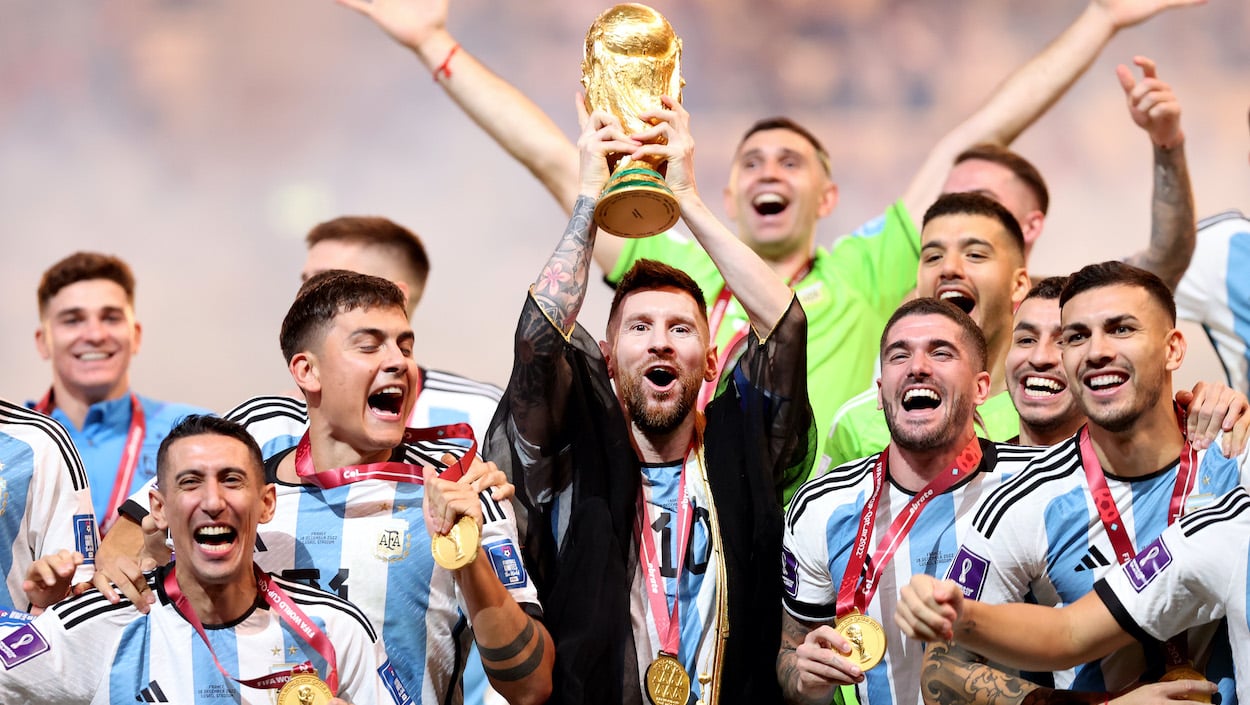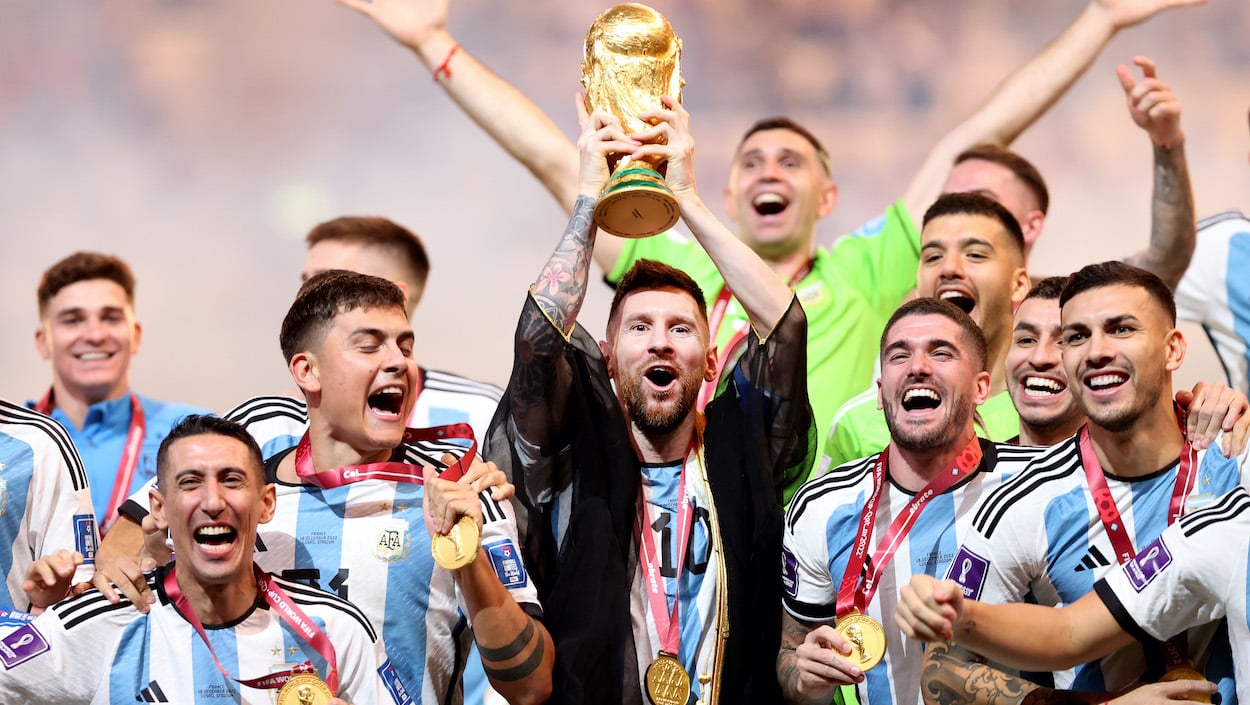 Lionel Messi is now the all-around GOAT after the Argentina 2022 World Cup win. The victory on the world's biggest stage gave him a leg up on Cristiano Ronaldo, and his professional career was already head and shoulders above Pele, Ronaldo, and Diego Maradona.
As part of Pep Guardiola's Barcelona teams of the early 2000s, Messi dominated the European club ranks like no other player in history. The combination of Guardiola's tactical brilliance and Messi's otherworldly skill made an incredible match.
When Guardiola left for new challenges, Messi bested his mentor by winning a Champions League title (2014-15) on his own before Guardiola won one without Messi.
Messi is now at Paris Saint-Germain and is trying to win a Champions League trophy with a new squad alongside Neymar and Kylian Mbappe. After that, the rumors are that he is heading to the U.S. to enter semiretirement playing in MLS.
No matter how the PSG experiment turns out or what happens in MLS, with his World Cup win, Messi is now officially the GOAT.
Kylian Mbappe is hot on his PSG teammate's tail
While Lionel Messi is officially the GOAT right now, it's not certain he'll hold that title for long. His PSG teammate, Kylian Mbappe, is on his tail and only 23 years old.
Mbappe already has 222 club goals with Monaco and PSG and a World Cup trophy with France in 2018. In the 2022 World Cup final, Mbappe was sensational, scoring a hat trick and nearly willing his team to victory and the first back-to-back World Cup win since Pele's Brazil side in 1962.
In order to catch and pass Messi as the GOAT, though, Mbappe will have to make a professional move soon. France's Ligue 1 is the least competitive of the five top European Leagues, so he'll have to go to La Liga in Spain or the English Premier League in order to truly put together a GOAT-level club resume.
Outside of that, though, Mbappe has everything a player needs to put his name in with the all-time greats.
And while, for now, 2022 will be the year Messi became the GOAT, down the line, it could be just one of the years that Mbappe put together on his way to Greatest of All Time status.