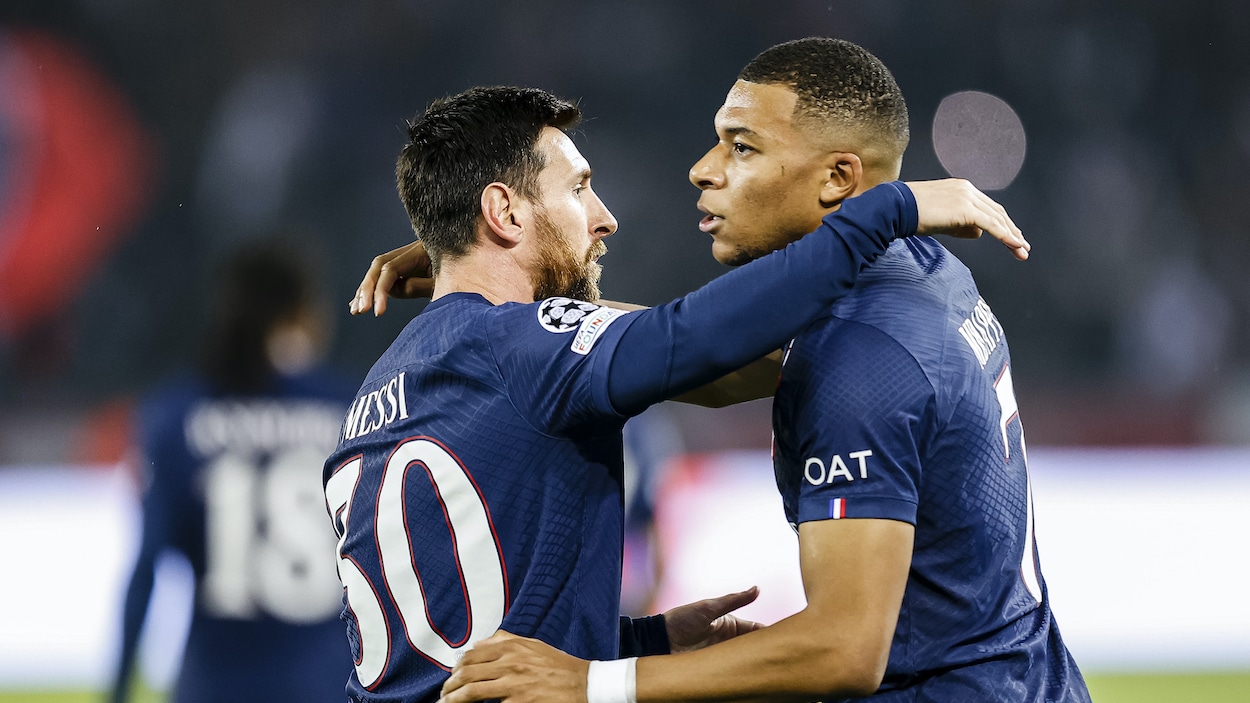 The Kylian Mbappe-Lionel Messi World Cup Final Isn't the 1st Time Superstar Club Teammates Have Gone Head-to-Head
The 2022 World Cup final featuring the PSG teammates Kylian Mbappe-Lionel Messi matchup is the sixth time this has happened this century.
When the Argentina vs. France World Cup final kicks off on Sunday, it will be as much a battle between Kylian Mbappe and Lionel Messi as between the two countries. And the unique thing about that is that win or lose, once the match is over, the pair will return to the capital of France and resume their professional club season as teammates on Paris Saint-Germain. While the Kylian Mbappe-Lionel Messi matchup is unique as far as the level of superstars these players are, club teammates meeting in a final is not unusual. In fact, it's happened in every World Cup final this century. Here are the teammates who faced off for the ultimate soccer glory ahead of the 2022 Kylian Mbappe-Lionel Messi PSG final.
2002: The battle of Bayer Leverkusen in Brazil vs. Germany
Only three of the 23 Germans who played in the 2002 World Cup final played club football outside of their country, while 10 Brazilian players played abroad.
One of those Brazilians was center-back Lucio. He played in the Bundesliga for Bayern Leverkusen, so in the final, he matched up directly with striker Oliver Neuville, while his teammates Bernd Schneider and Carsten Ramelow were also on the pitch, and Michael Ballack (suspended due to card accumulation) and backup keeper Hans-Jörg Butt were on the bench.
Despite Lucio's task of guarding his German teammates, it was Inter Milan's Ronaldo who scored two goals and led Brazil to victory. 
2006: Juventus teammates help decide Italy vs. France
In the Kylian Mbappe-Lionel Messi 2022 World Cup final, Argentina has players who play professionally in eight different countries, and the French side represents five. In 2006, France was already a multinational side, with players playing club ball in five other countries. However, Italy was made of 100% Serie A homegrown players.
Of course, one of the five countries represented on France was Italy, with David Trezeguet, Lillian Thuram, and Patrick Viera all playing for Juve.
That meant in the World Cup final, CB Thuram and MF Viera (ST Trezeguet would come on in the 100th minute of extra time) started the game against their Juve goalkeeper, Gigi Buffon, defenders Fabio Cannavaro and Gianluca Zambrotta, and winger Mauro Camoranesi. Trezeguet's forward partner at The Old Lady, Alessandro Del Piero, would come on in the 86th minute.
The game was a 1-1 draw, with Inter Milan's Marco Materazzi and Real Madrid's Zinedine Zidane each scoring before the latter headbutted the former in the chest in the dying moments of the game to earn a red card.
Juventus' Trezeguet then missed his penalty for France while his teammate, Del Piero, made his, and Italy won the match.
2010: A late subs bring teammates face-to-face in Spain vs. the Netherlands
Despite football becoming increasingly global, a team like Spain primarily takes players for its national team from La Liga in the country. The 2010 Spain squad only had three players who played professionally outside its borders (Cesc Fabregas, Fernando Torres, and Pepe Reina all played in England).
The Dutch players played all over the world. In addition to homegrown talent, the team had players from England, Germany, Italy, Scotland, and one midfielder who played in Spain.
In this tight matchup, Real Madrid attacker Rafael van der Vaart came in for the Dutch during a 0-0 game in the 99th minute of extra time. On the pitch, he joined his Galácticos teammates on the other side, including goalkeeper Iker Casillas and defender Sergio Ramos.
Van der Vaart couldn't slip one past Ramos and Casillas before Barcelona's Andres Iniesta scored in the 116th minute to win Spain the World Cup final.  
2014: Aging teammates on an obscure Italian team in Germany vs. Argentina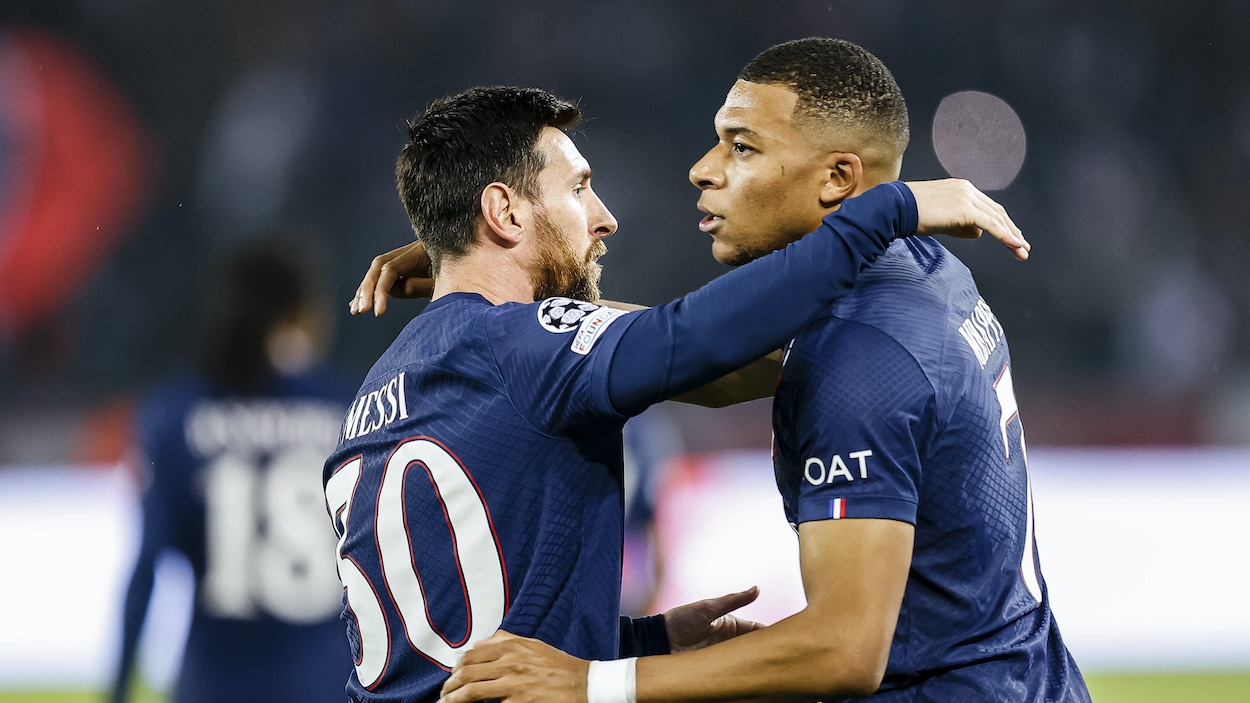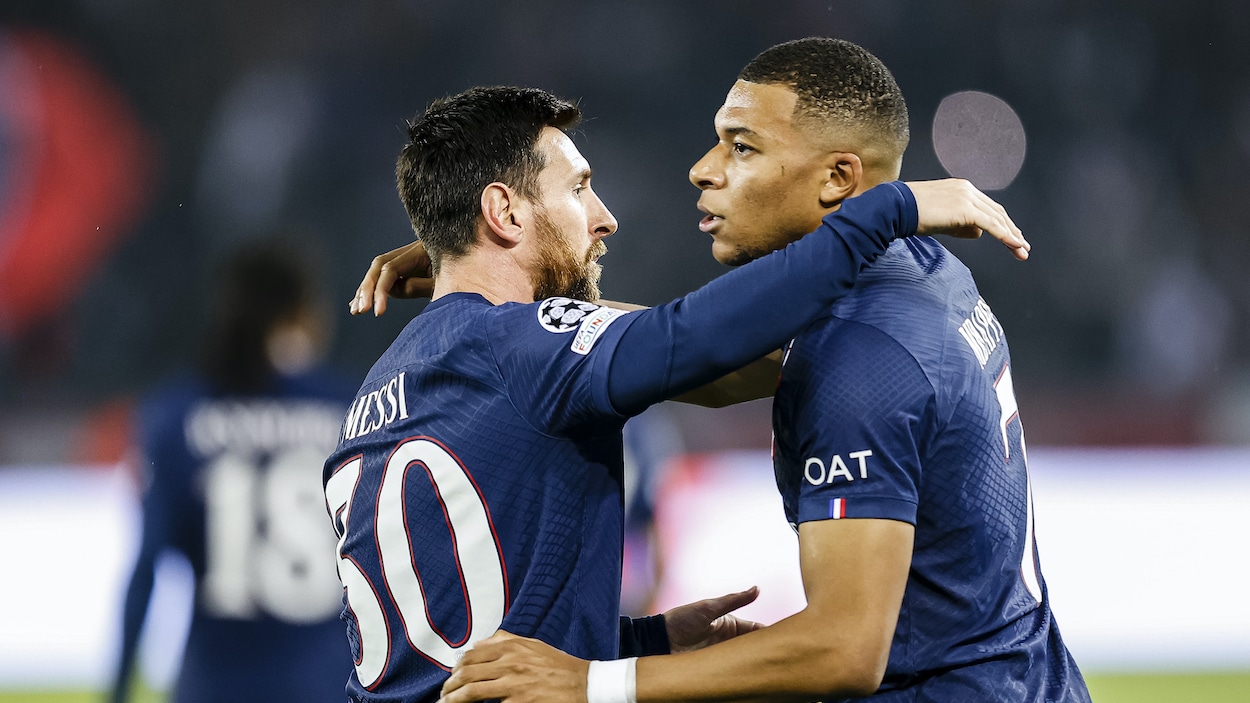 The German National Team also still primarily draws from its own domestic leagues. At the 2014 World Cup, 16 of the 23 Germans on the roster played in the Bundesliga. On the flip side, while Argentina's squad played all around the world, not a single player played in the German professional league.
However, that doesn't mean there weren't teammates who started this game.
At that time, Argentine defensive midfielder Lucas Biglia was working his way up the European ranks. The season before the World Cup, he moved from Anderlecht in Belgium to Lazio in Italy (on his way to AC Milan). On the flip side, legendary German goal-scorer Miroslav Klose left Bayern Munich at 33 and moved to Lazio.
This World Cup final was a 0-0 affair that went to extra time. Biglia played the entire game, keeping an eye on his teammate, Klose, at times. The big moment, though, was when German manager Joachim Löw subbed Klose out in the 88th minute and put on 22-year-old Mario Gotze, who scored the World Cup-winning goal 25 minutes later.
Messi did play in this game for Argentina, but he didn't have any Barcelona teammates on the other side at the time. So, the Kylian Mbappe-Lionel Messi matchup in the 2022 final will be Messi's first time experiencing this.
2018: Lots of Teammates from Italy and Spain face off in France vs. Croatia
As club football becomes a more global game, it shouldn't come as a surprise that the 2018 World Cup final featured multiple sets of teammates from numerous countries. The teammates squaring off in this matchup between France and Croatia included:
Real Madrid: Raphael Varane (FRA), Luka Modric (CRO), Mateo Kovacic (CRO)
Barcelona: Samuel Umtiti (FRA), Ousmane Dembele (FRA), Ivan Rakitic (CRO)
Juventus: Blaise Matuidi (FRA), Mario Mandzukic (CRO)
Despite the large number of teammates facing off, there weren't a ton of head-to-head or like-to-like matchups on the pitch in this 4-2 France win. The closest would probably be Croatian midfielder Luka Modric, who does carry the ball into forward positions at times, going up against one of his starting center-backs at Real Madrid, Raphael Varane.
One note on what could have been. In this game, Croatian midfielder Mateo Kovacic dint play, but if he did, he would have battled France midfielder N'Golo Kante 1v1. These two were a month away from teaming up on Chelsea in the English Premier League.
Now, with France back in the final, we'll see who wins the Kylian Mbappe-Lionel Messi matchup and walks away with the trophy.