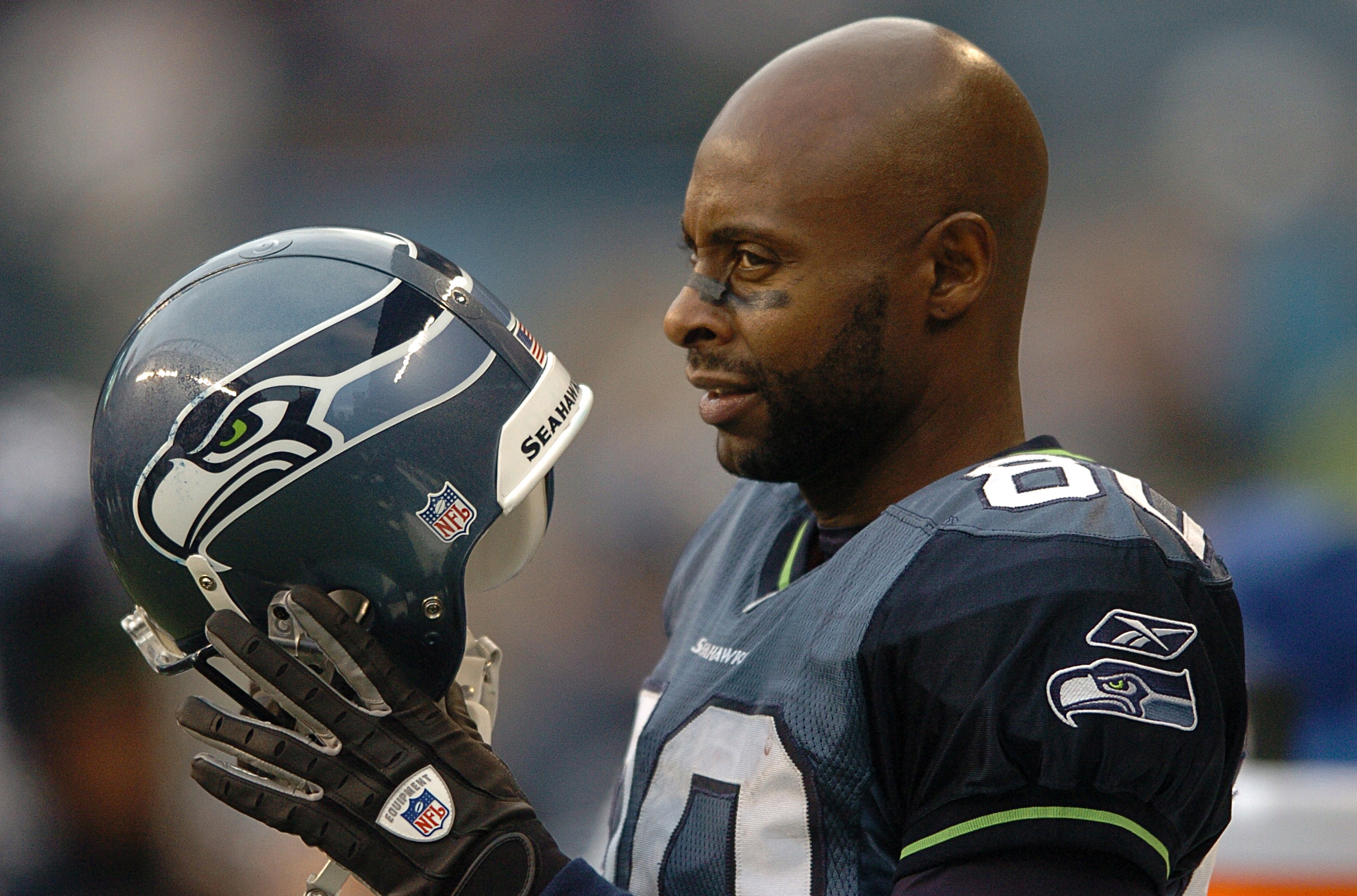 Looking Back at 49ers Great Jerry Rice's Lone Season With the Seahawks, a Year He Played 17 Games in a 16-Game Season
Jerry Rice closed out his Hall of Fame career with the Seattle Seahawks.
As the San Francisco 49ers and Seattle Seahawks gear up for their playoff game Saturday, we'll take look at the best player who played for both teams — Jerry Rice. Rice, the Hall of Fame wide receiver who won three Super Bowls with the Niners, ended his career with the Seahawks in 2004.
Although he suited up in just 11 games with Seattle, his time with the Seahawks was quite eventful.
Jerry Rice ended his illustrious career playing 11 games with the Seahawks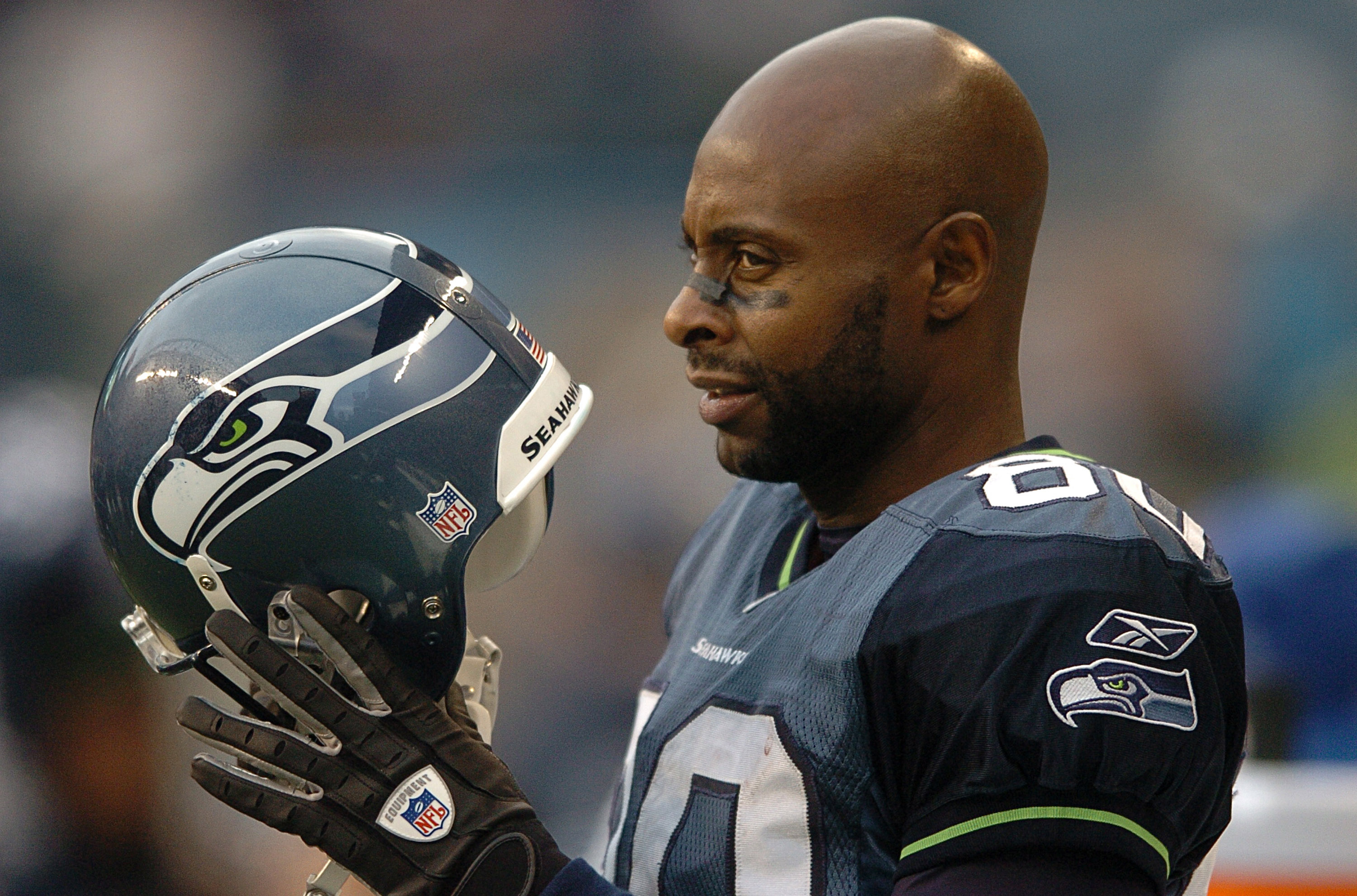 Rice is viewed by many as the greatest wide receiver to ever play in the NFL. His resume speaks for itself.
Rice played 20 years in the league, the first 16 coming with the 49ers. San Francisco took a shot with him by drafting him with the 15th overall pick in the 1985 NFL Draft out of little-known Mississippi Valley State. He did not disappoint.
As a rookie, Rice caught 49 passes for 927 yards and three touchdowns. The following season, he began a string of 11 straight 1,000-yard seasons when he led the NFL with 1,570 yards and 15 touchdowns. That 1986 season was also the first of 11 straight Pro Bowl seasons. During those 11 seasons, Rice led the NFL in both receiving yards and touchdowns six times.
With the 49ers, Rice was a two-time AP Offensive Player of the Year. He had 176 touchdowns in his 16 years in San Francisco and racked up 19,247 yards.
Following the 2000 season, Rice left the 49ers, who were ready to rebuild their receiving corps around Terrell Owens. He inked a four-year deal with the Oakland Raiders. Rice had 1,000-yard seasons in his first two years with Oakland, making his 13th and final Pro Bowl in 2002.
Six games into the 2004 season, the Raiders traded Rice to the Seahawks, where he played the rest of his career. After the season, he signed with the Denver Broncos but never appeared in a game.
With the Seahawks, Rice had an eventful season
Rice's arrival in Seattle caused a little bit of a stir with some Seahawks fans, who were upset that he wore No. 80, a number previously worn by the great Steve Largent and was retired by the team. In 2019, Rice admitted he wasn't looking to wear that number — one he wore both with San Francisco and Oakland — but it was management's idea.
"I had no intent on wearing his jersey when I went to Seattle," he told NFL Network in 2019. "He's a legend, and I would never cross that line."
With Seattle, he set his 35th NFL record in a game against the Dallas Cowboys. Rice caught a 27-yard touchdown pass from Matt Hasselbeck that gave him 23,351 combined net yards. That broke the mark held by Brian Mitchell.
While playing in 11 games with the Seahawks, Rice also played 17 games in a 16-game season. He was traded before Oakland's bye week and after Seattle's. That season, Rice played six games for Oakland and 11 for Seattle.
In his short stint with Seattle, Rice finished with 25 catches for 362 yards and three touchdowns.