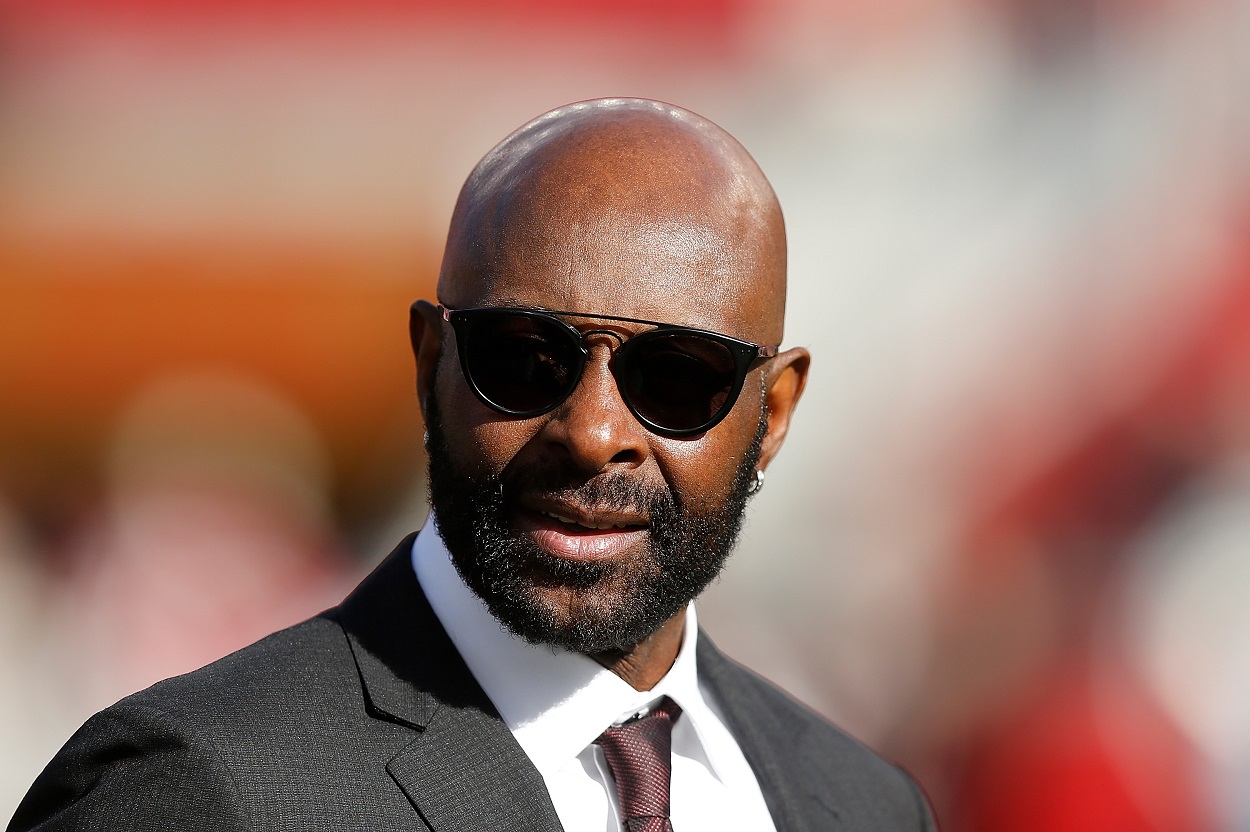 Jerry Rice Is One of Eight NFL Players Who Have Already Played a 17-Game Regular Season
Jerry Rice is one of eight NFL players to have already played a 17-game regular season.
About six months from now, hundreds upon hundreds of NFL players will be able to say they played a 17-game regular season, assuming the 2021 NFL season goes off without a hitch anyway. But did you know that eight players, including Hall of Famer and three-time Super Bowl champion Jerry Rice, have already played such a season?
But how is that possible? Well, it's actually quite easy.
Truthfully, it's really not that easy at all as the timing had to be exactly right for these eight players to play 17 games in a 16-game regular season. As you've probably figured out, each of these players played for two different teams during a particular season and had to leave their first team before its bye week, join their second team before its bye week took place, and not miss a week for either. Pretty tricky, right?
So as we prepare for the NFL's first official 17-game regular season, let's take a quick look at the eight players who already played such a campaign.
Chris Singleton: 1993, New England Patriots and Miami Dolphins
The first to pull off the feat was linebacker Chris Singleton, who was taken with the eighth overall pick in the 1990 NFL draft out of Arizona by the New England Patriots. In 1993, the NFL's only two-bye season in history, Singleton was cut by Bill Parcells after appearing in eight games and was quickly picked up by the Miami Dolphins, who had only played seven games at the time.
Singleton split his time between defense and special teams and appeared in all nine of the Dolphins' remaining games, making him the first to play a 17-game regular season and the first (and for now the only) 17-in-18 player in NFL history.
Dexter Carter: 1995, New York Jets and San Francisco 49ers
Running back Dexter Carter was taken with the 25th overall pick in the 1990 NFL draft (17 spots after Singleton) by the San Francisco 49ers and was seen as the eventual replacement for three-time Super Bowl champ Roger Craig. After helping the Niners to a victory in Super Bowl 29, primarily as a kick returner, following the 1994 season, Carter signed a three-year deal with the New York Jets.
But his tenure in the Big Apple (well, New Jersey) didn't last long as he had problems hanging onto the football and was cut after 10 games. As luck would have it, the 49ers, who had seven games left on their schedule, still had a spot for him and brought him back to the Bay Area.
Jerry Rice: 2004, Oakland Raiders and Seattle Seahawks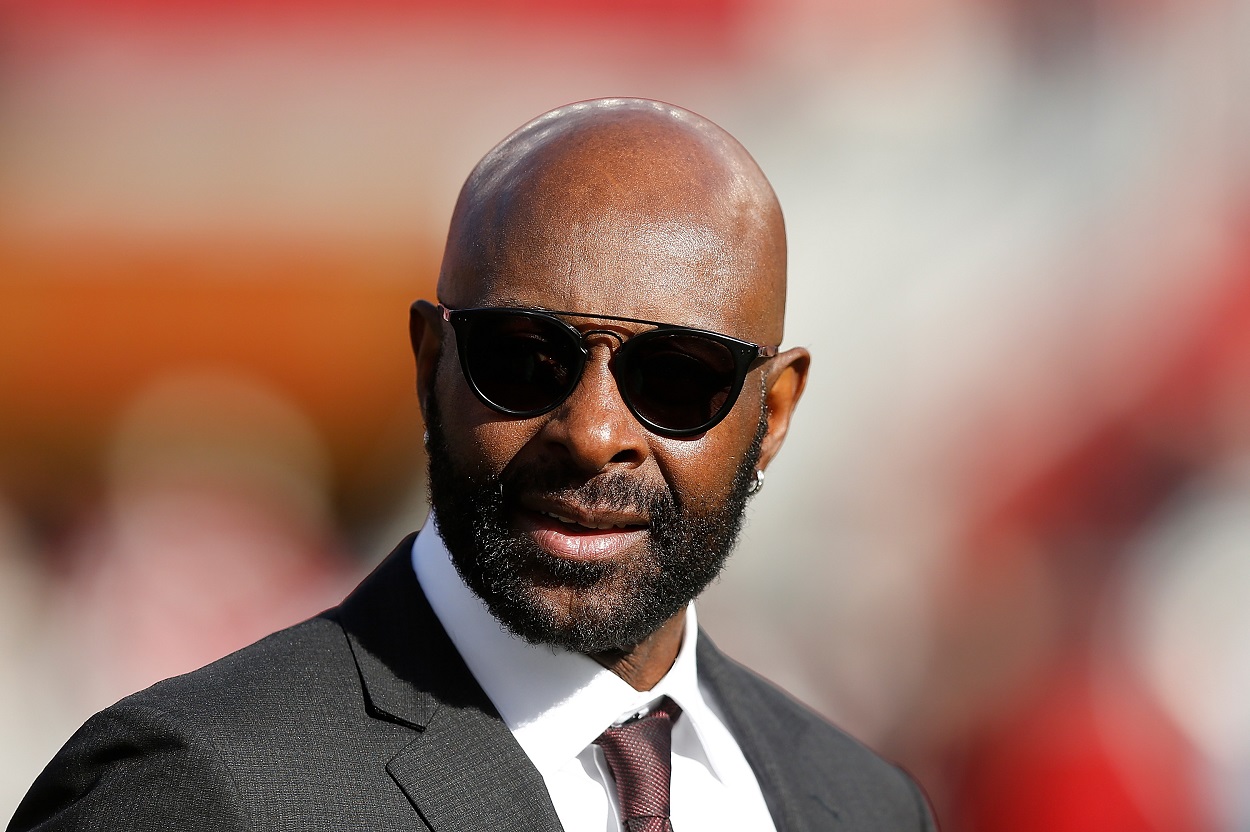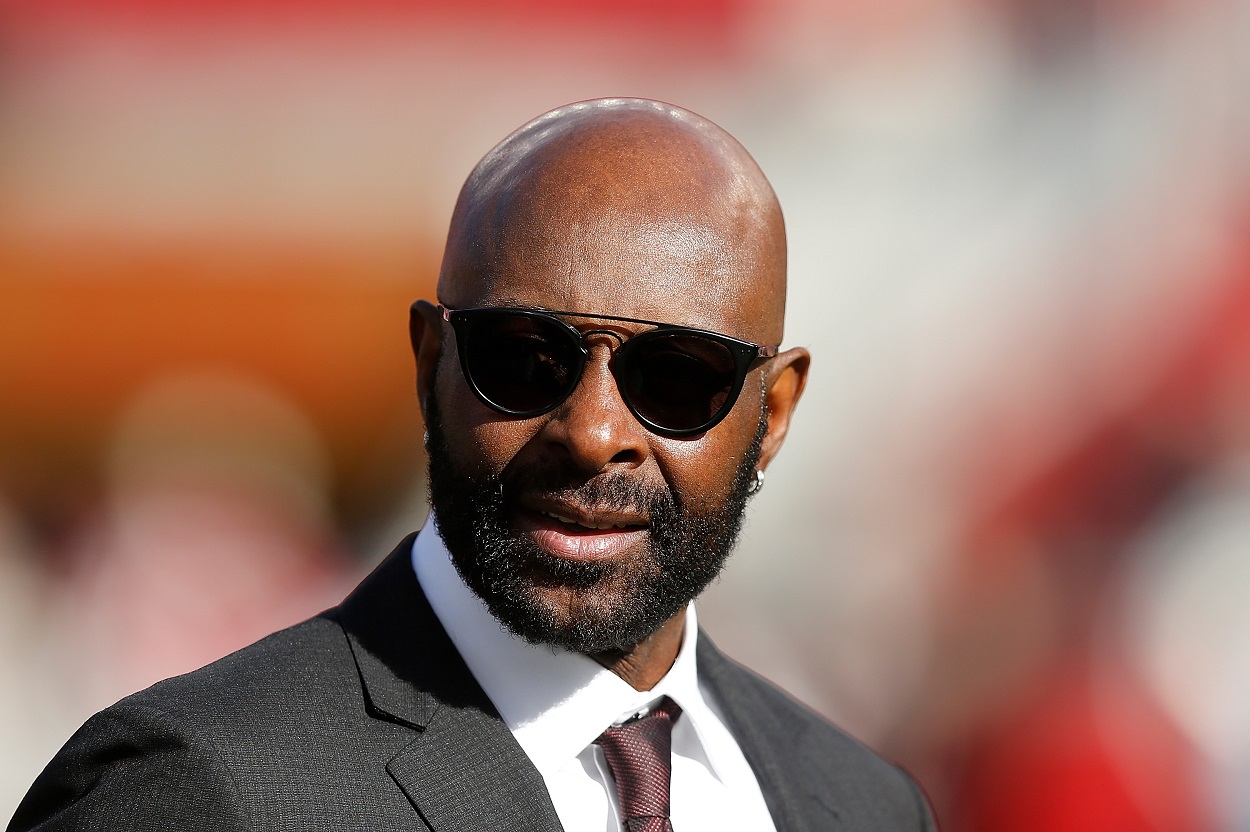 It's sometimes still difficult to picture Jerry Rice in a uniform other than that of the San Francisco 49ers, but that actually was a thing. After 16 years with the Niners, Rice signed with the Oakland Raiders ahead of the 2001 NFL season and spent three full seasons in the silver and black.
But after playing six games for the Raiders in 2004, Rice, who was 41 years old at the time, was traded to the Seattle Seahawks and played 11 games, starting nine of them and catching 25 passes for 362 yards and three touchdowns.
Micah Ross: 2004, San Diego Chargers and Carolina Panthers
2004 was also the season in which Micah Ross played 17 games. For those unfamiliar with Ross, his story is actually quite fascinating. He played both basketball and football at Jacksonville University and then played basketball in the USBL while still playing for JU's football team while also teaching.
Undrafted in 1999, Ross played wide receiver and linebacker for the Jacksonville Tomcats in AF2, the Arena Football League's developmental league, and then made history in 2001 by signing with the Jacksonville Jaguars, making him the first Jacksonville-born player to ever suit up for the Jags. But I digress.
After two and a half seasons with the Jaguars, Ross signed with the San Diego Chargers in November 2003. In 2004, he played seven games with the Chargers before being released and finished the year playing 10 games for the Carolina Panthers, which would be the final games of his NFL career.
Will Witherspoon: 2009, St. Louis Rams and Philadelphia Eagles
Linebacker Will Witherspoon, who was taken with the 73rd overall pick in the 2002 NFL draft by the Carolina Panthers out of Georgia, played for four teams over the course of his 12-year career and was the next to play 17 games.
Six games into the 2009 NFL season, his fourth with the St. Louis Rams, with whom he recorded 110 tackles and seven sacks in 2007 and was named team MVP, Witherspoon was traded to the Philadelphia Eagles. He played 11 games in Philly to close out the year, recording 58 tackles and one sack, and signed with the Tennessee Titans the following year.
Will Allen: 2013, Dallas Cowboys and Pittsburgh Steelers
After spending the first six seasons of his NFL career with the Tampa Bay Buccaneers, former Ohio State standout safety Will Allen then played three seasons with the Pittsburgh Steelers.
Ahead of the 2013 season, he signed a one-year contract with the Dallas Cowboys but didn't last long as he appeared in just five games for "America's Team" before being released. Luckily for Allen, Mike Tomlin was willing to take him back, and he played the final 12 games for the Steelers that season. He then played two more seasons in Pittsburgh and retired following the 2015 campaign.
Damon Harrison: 2018, New York Giants and Detroit Lions
The only lineman to appear on this list, nose tackle Damon Harrison played 17 games during the 2018 NFL season with the New York Giants and Detroit Lions. Undrafted in 2012 out of William Penn, Harrison signed as a free agent with the New York Jets and spent four years with the team before signing with the Giants ahead of the 2016 season, a year in which he was a First-Team All-Pro after recording 86 tackles and 2.5 sacks.
But after appearing in seven games for the Giants to start the 2018 season, Harrison was traded to the Detroit Lions for a conditional 2019 fifth-round pick. He played 10 games for the Lions to close out the year, played one more season in Detroit, and then played in just seven games in 2020 between the Seattle Seahawks and Green Bay Packers. At the time of this writing, Harrison is still looking for a team for whom to play the 2021 NFL season.
Emmanuel Sanders: 2019, Denver Broncos and San Francisco 49ers
And last but not least, we have two-time Pro Bowl wideout Emmanuel Sanders, who spent the first four seasons of his NFL career with the Pittsburgh Steelers before joining the Denver Broncos in 2014.
Sanders spent five full seasons in Denver, helping the Broncos to a win in Super Bowl 50, but was traded to the San Francisco 49ers seven games into the 2019 season. He appeared in the Niners' final 10 games of the regular season and then played three additional games in the postseason, including Super Bowl 54, where San Francisco lost to the Kansas City Chiefs. Including three preseason games, Sanders suited up for 23 games that year, and his only bye week was the one between the NFC Championship Game and the Super Bowl.
Stats courtesy of Pro Football Reference