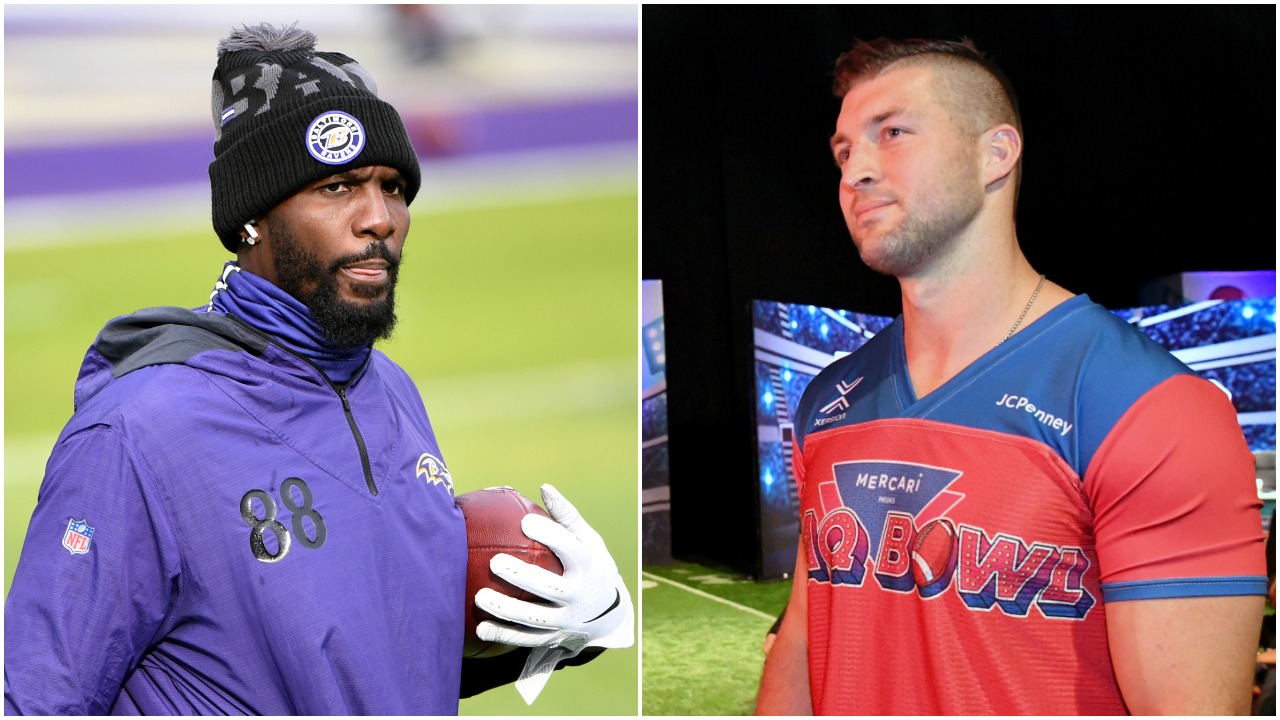 Dez Bryant's Reaction to Tim Tebow Joining the Jaguars Is Certainly Understandable
Three-time Pro Bowler Dez Bryant seemed perplexed by Tim Tebow getting a contract to play tight end with the Jaguars.
Dez Bryant knows just how difficult it is to find (and keep) a job in the NFL and actually doesn't even have one at the moment. So it's certainly understandable to see him react the way he did when it was reported that the Jacksonville Jaguars plan to offer a contract to 33-year-old Tim Tebow, who hasn't played a regular-season NFL game in nearly a decade and will be playing a position he's never played.
Tim Tebow hasn't played a regular-season NFL game since 2012
Following a phenomenal career under Urban Meyer at the University of Florida, where he won two national titles and the Heisman Trophy, Tebow was taken in the first round of the 2010 NFL draft by the Denver Broncos.
He started 14 regular-season games for Denver in two seasons and an additional two in the postseason, accumulating a 9-7 record while completing just 46.5% of his passes for 2,835 yards with 19 touchdowns and nine interceptions. Tebow was traded to the Jets when the Broncos acquired Peyton Manning in 2012 and appeared in a dozen games for New York, starting just two at quarterback as he was mostly used in the wildcat formation.
After being released from the Jets in April 2013, he signed with the New England Patriots in June but was cut from the team in August. After sitting out the 2014 season, he signed with the Philadelphia Eagles but was again let go ahead of the regular season. Most thought he could have prolonged his NFL career by switching to tight end but Tebow refused to do so, insisting he was a quarterback.
He began his professional baseball career the following year in the New York Mets organization and had his best season in 2018 at Double-A Binghamton, hitting .273 with six home runs and 36 runs batted in. But Tebow hit just .163 at the Triple-A level in 2019 and didn't play in 2020 as minor league baseball was shut down due to COVID-19. He announced his retirement from baseball this past February.
After refusing to play tight end for years, Tebow has now had a change of heart and is set to sign a one-year deal with Meyer's Jaguars, a signing Dez Bryant (and others) finds hard to believe.
Dez Bryant on Tebow: 'you got to be kidding me'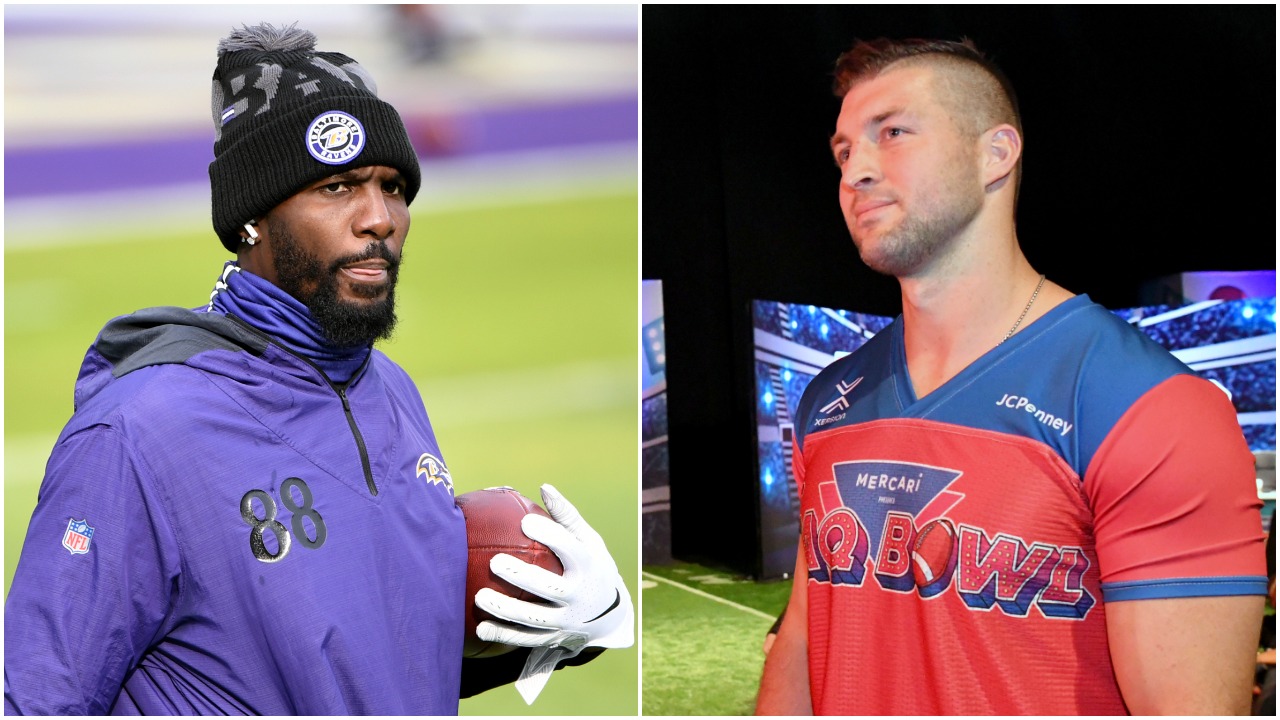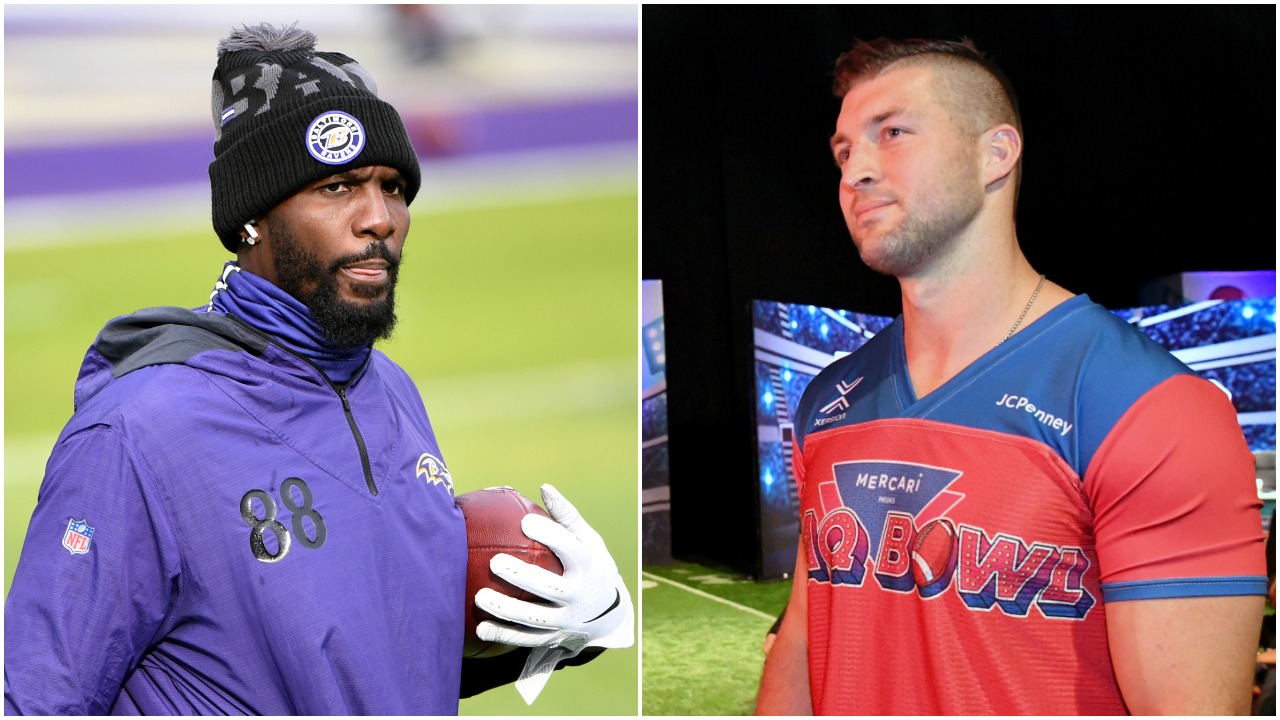 The Tebow rumors have been out there since right around the NFL draft (the story essentially got buried when the Aaron Rodgers saga began) but once it was announced that the Jags would actually be bringing him in, the reactions came in swiftly and went in a few different directions.
Some believe it's an absolute travesty that Tebow once again has a job in the NFL while Colin Kaepernick doesn't. Others didn't take issue with the signing at all as some believe the former Heisman winner can help mentor Trevor Lawrence.
As for Dez, he seemed to go in the direction of how easy it was for Tebow to get back in the league while he's still out of a job.
And it's certainly understandable why he went this route (forgive the receiving pun there).
Bryant had trouble finding a job after parting ways with the Cowboys and is currently unemployed
Like Tebow, Bryant was taken in the first round of the 2010 draft and was actually selected just one spot ahead of the former Gator, going No. 24 overall to the Dallas Cowboys.
But unlike Tebow, Bryant actually thrived in the NFL, at least for a while. In eight seasons in Dallas, Dez caught 546 passes between the regular season and playoffs and scored 75 touchdowns. Not only was he a three-time Pro Bowler but he was also a First-Team All-Pro selection in 2014.
But once Bryant was released by the Cowboys in the spring of 2018, it took him until Week 9 of the '18 season to get a new gig with the New Orleans Saints. Unfortunately for Dez, he tore his Achilles two days after signing his contract and was lost for the year.
He began the 2019 season without a team as he continued to rehab but made it clear that he had no plans to retire and wanted to return to the league at some point that season. But no team was willing to give him a shot. It wasn't until October 2020 that Bryant found work, signing on with the Baltimore Ravens practice squad.
As the season progressed, Dez went back and forth between the main roster and the practice squad and ultimately appeared in eight games for Baltimore, six in the regular season and two in the postseason, catching six passes for 47 yards with two touchdowns.
But Bryant, who is still only 32, one year younger than Tebow, again finds himself out of a job. He's expressed his desire to play two more seasons but hasn't found any takers thus far. Guess it's too bad for Dez that his college coach, Mike Gundy, is still at Oklahoma State and not in the NFL.
Stats courtesy of Pro Football Reference