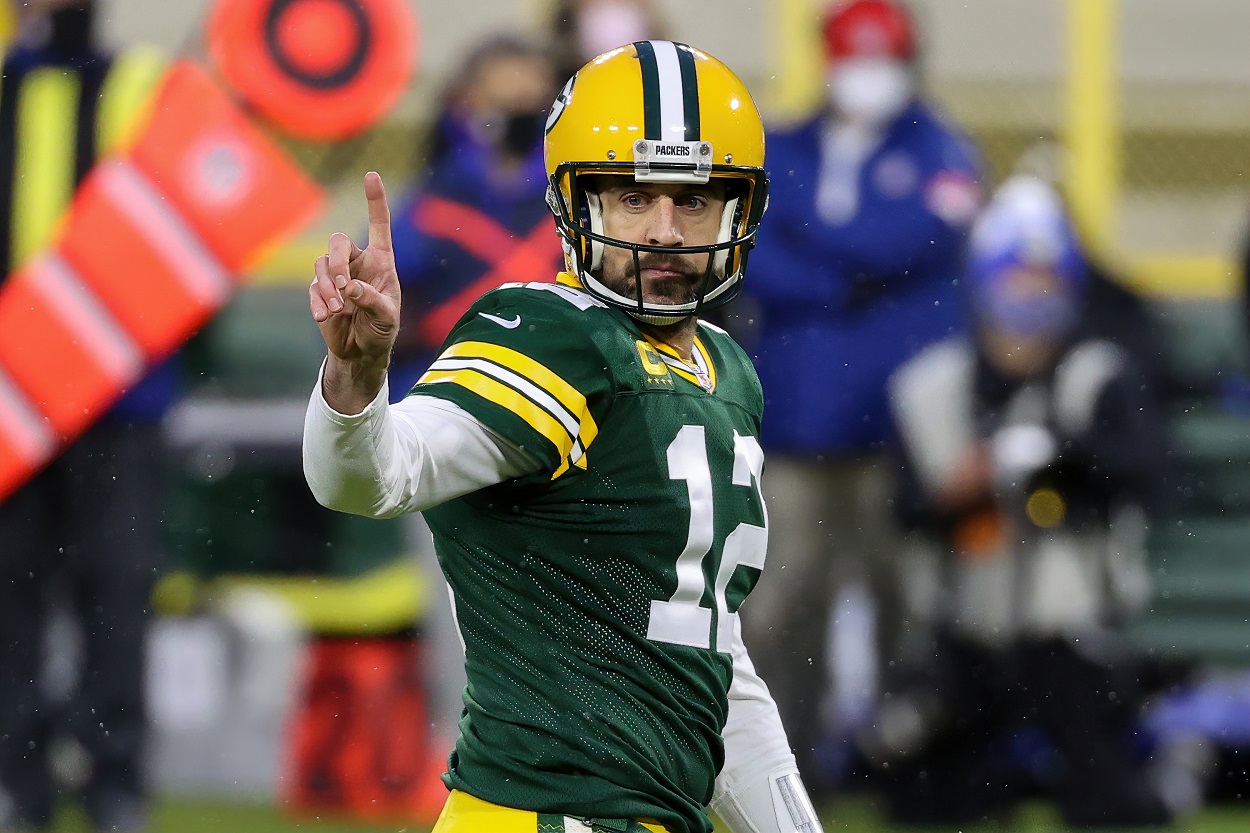 Aaron Rodgers Has Reached Elite-Level Crybaby Status in His Vendetta With the Green Bay Packers
Aaron Rodgers is coming off as a bit of a crybaby in his vendetta with the Green Bay Packers.
There's no getting around the fact that Aaron Rodgers is an elite-level quarterback and one of the best to ever play the position. In 16 seasons with the Green Bay Packers, 13 as the starter, Rodgers is a three-time NFL MVP, a nine-time Pro Bowler, a four-time All-Pro selection, and a Super Bowl champion and MVP. The guy can flat-out play.
But as this tumultuous situation between the future Hall of Famer and the Packers plays out, Rodgers is just looking more and more like an elite-level crybaby, assuming all the reports we've heard about him refusing to take another snap in Green Bay are true. It seems safe to assume they are given that Rodgers did confirm the rift between the two sides to Mike Tirico ahead of the Kentucky Derby, and it's simply not a good look, especially when he really doesn't have anything to complain about.
Aaron Rodgers can't be mad about the Green Bay Packers drafting Jordan Love last year
So let's see if we can get to the bottom of this, starting with what transpired last year at the NFL draft. Actually, things started before that with the reported tension between Rodgers and Matt LaFleur. But that seems to have worked itself out, so we'll go ahead and skip that one. As for the 2020 draft, we all know what happened there. Green Bay traded up a few spots to select Utah State quarterback Jordan Love.
Big freaking deal.
At the time, Rodgers was 36 years old and had just completed his 15th NFL season. OK, so maybe he thought the Packers could have used that pick to add a player who could contribute right away. And they could have. But they didn't, and that's that.
It's not as if Love was seen as a real threat to steal Rodgers' job in 2021. And just a year and a half earlier, Green Bay committed $134 million to keep Rodgers in Wisconsin through the 2023 season, when he will be 40. So the Packers found a young quarterback they liked and drafted him while still having an elite signal-caller in place, someone that young quarterback could learn a lot from by watching up close and personal. It's amazing the Packers have never done anything like that before.
Oh, wait. Yes they have.
He can't be upset with the team the Packers have put around him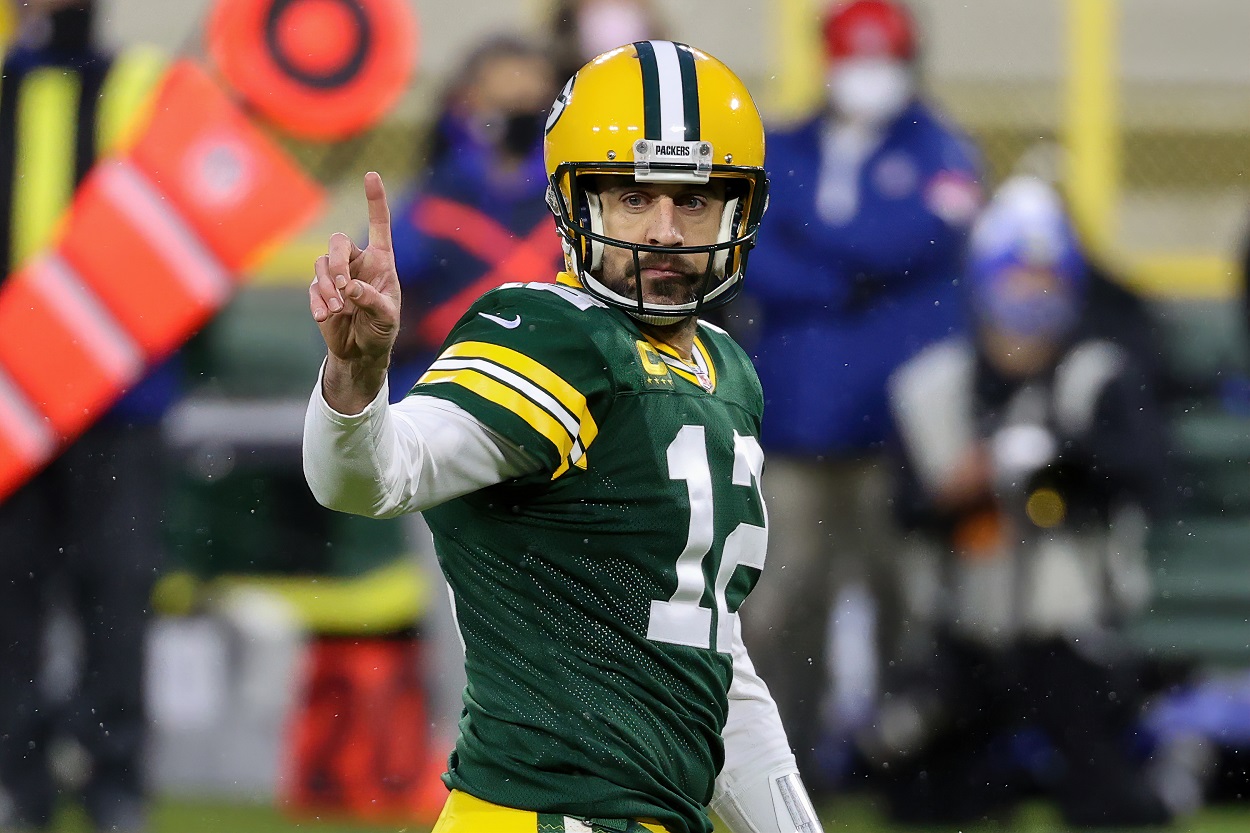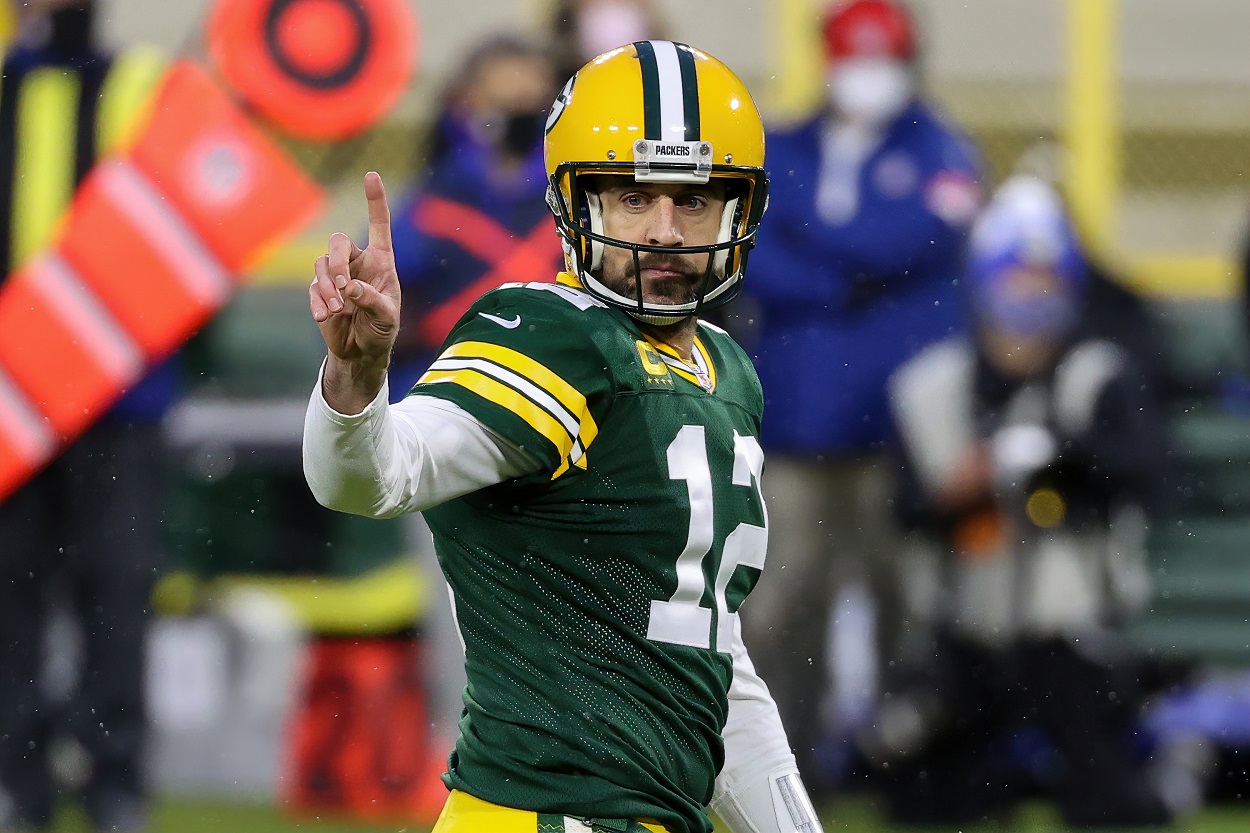 Another issue that's been discussed is that Rodgers wants more say in personnel decisions. He apparently wasn't consulted when Love was drafted and was reportedly livid when the team released wideout Jake Kumerow last September just after Rodgers had publicly praised him. And then there's always that talk that Green Bay doesn't do enough in the draft to get him the players he needs.
But here's the thing. The Packers don't need Rodgers' permission to do anything.
Unless Rodgers all of a sudden became the general manager and we somehow weren't told about it, personnel decisions aren't his to make. Should the team include him in some of those conversations? Perhaps. But again, it doesn't have to, and it's not as if the brass hasn't put any kind of talent around him.
Green Bay has a solid offensive line, including 2020 First-Team All-Pro left tackle David Bakhtiari. Center Corey Linsley was also a First-Team All-Pro last season but left to sign with the Los Angeles Chargers, who made him the highest-paid center in the NFL. How is it Green Bay's fault that Linsley chose to take that deal? The Packers have a solid running attack with Aaron Jones and AJ Dillon and also have arguably the best wide receiver in the league in Davante Adams and a budding star in tight end Robert Tonyan.
Are we supposed to feel sorry for Rodgers for having this great talent around him, talent that helped the Packers to a 13-3 record last season and a second consecutive NFC Championship Game appearance? Instead of being upset, Rodgers might want to take it as a compliment that Green Bay consistently drafts defensive players early because the franchise knows he can help create stars.
Green Bay shouldn't even think about trading Rodgers
Look, there are two sides to every story, and it's extremely likely that we haven't heard the entire tale from either Rodgers or the Packers. But given everything we know thus far, Rodgers just comes off as a straight-up whiner in this situation.
The guy is making an average of $33.5 million per year on his current contract and has banked close to a quarter of a billion dollars over the course of his career. And that's just on-the-field money. Who knows how much he makes throwing rubber balls with Jake from State Farm and all of his other endorsements? He's made five appearances in the NFC Championship Game, has won a Super Bowl, and has the team around him right now to make another run at the Lombardi Trophy.
And he's legitimately threatening to take his ball and go home instead of honoring his contract? Come on.
Look, if Rodgers is ready to hang up his cleats and just go host Jeopardy! for the rest of his life, good for him. But refusing to show up for work if he doesn't get his way is just childish. And that goes for any athlete who does the same. It's just gotta be so tough making all those millions to play a game.
The Packers didn't do Rodgers wrong by drafting Love. They're just looking at their future, just as they were when they drafted Rodgers while Brett Favre was still in town. They've put the talent around him to succeed and shouldn't even consider trading him. Don't give him the James Harden-like satisfaction of crying his way to a new team.
If Rodgers is going to act like a child, the Packers just need to treat him like one and put him in the corner for the next year. And don't forget to put the dunce hat on him, preferably a green one with a big "G" on the side of it.
Stats courtesy of Pro Football Reference. Contract info courtesy of Spotrac.