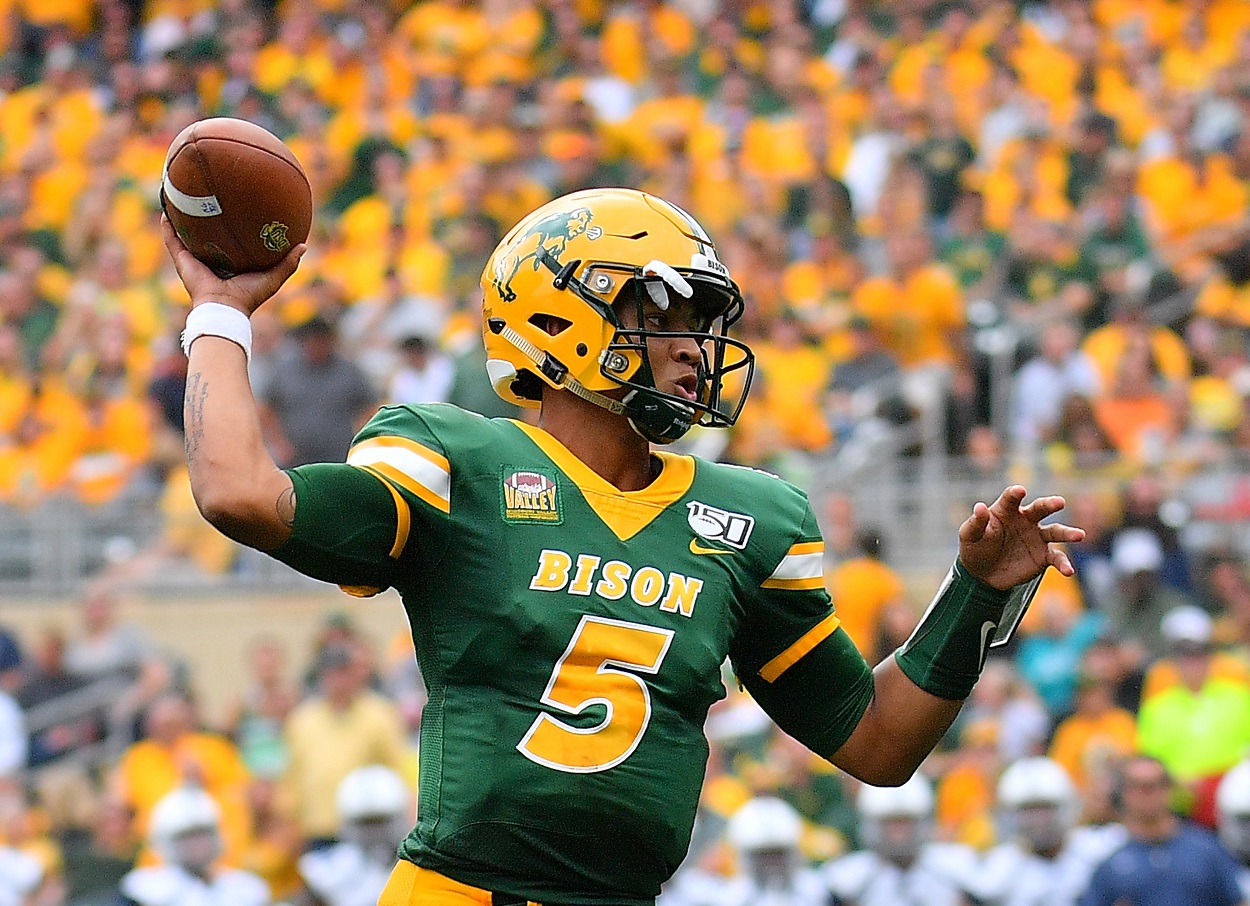 Trey Lance Has a Crazy Connection to the 49ers as His Cornerback-Playing Father Spent Two Weeks With the Team Just Before Deion Sanders Arrived
Carlton Lance, the father of Trey Lance, whom the 49ers could take with the No. 3 pick in the NFL draft, spent two weeks with the Niners back in 1994.
When the first round of the 2021 NFL draft gets underway on Thursday night, there's certainly a strong chance that the San Francisco 49ers will select North Dakota State quarterback Trey Lance with the No. 3 overall pick. And if that happens, the 20-year old will be able to say that he wore the same uniform his father, Carlton Lance, wore during his brief stint in the NFL.
Wait, what?
Yes, for those unaware, Trey Lance already has a small connection to the 49ers as his old man once donned the red and gold for all of two weeks back in 1994, although he never made it out of training camp. Carlton Lance, who, like Trey, didn't play at a big-time Division I school but was a solid player at the NAIA level and got his lone shot at the NFL in between stints in the CFL and the World League.
Now, what we've failed to mention thus far is that the elder Lance was a cornerback. And did you notice what year he spent those two weeks with the 49ers? That would be 1994, the season San Francisco last won the Super Bowl. And who did the Niners bring in at cornerback that season? That would be Mr. Deion Sanders. Okay, so the two things probably aren't related but Carlton likes to joke that they are.
Trey Lance is one of two quarterbacks the 49ers are reportedly considering with the No. 3 pick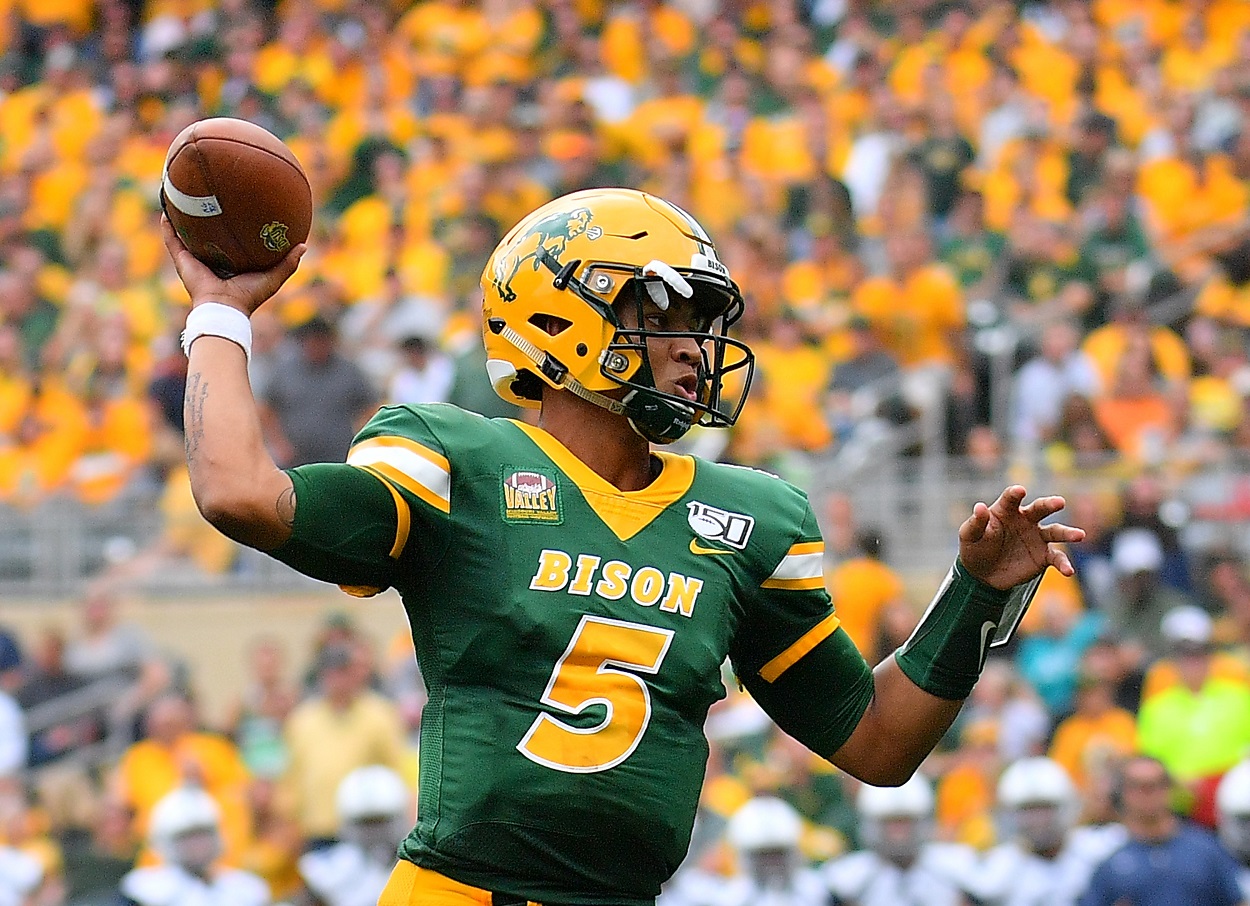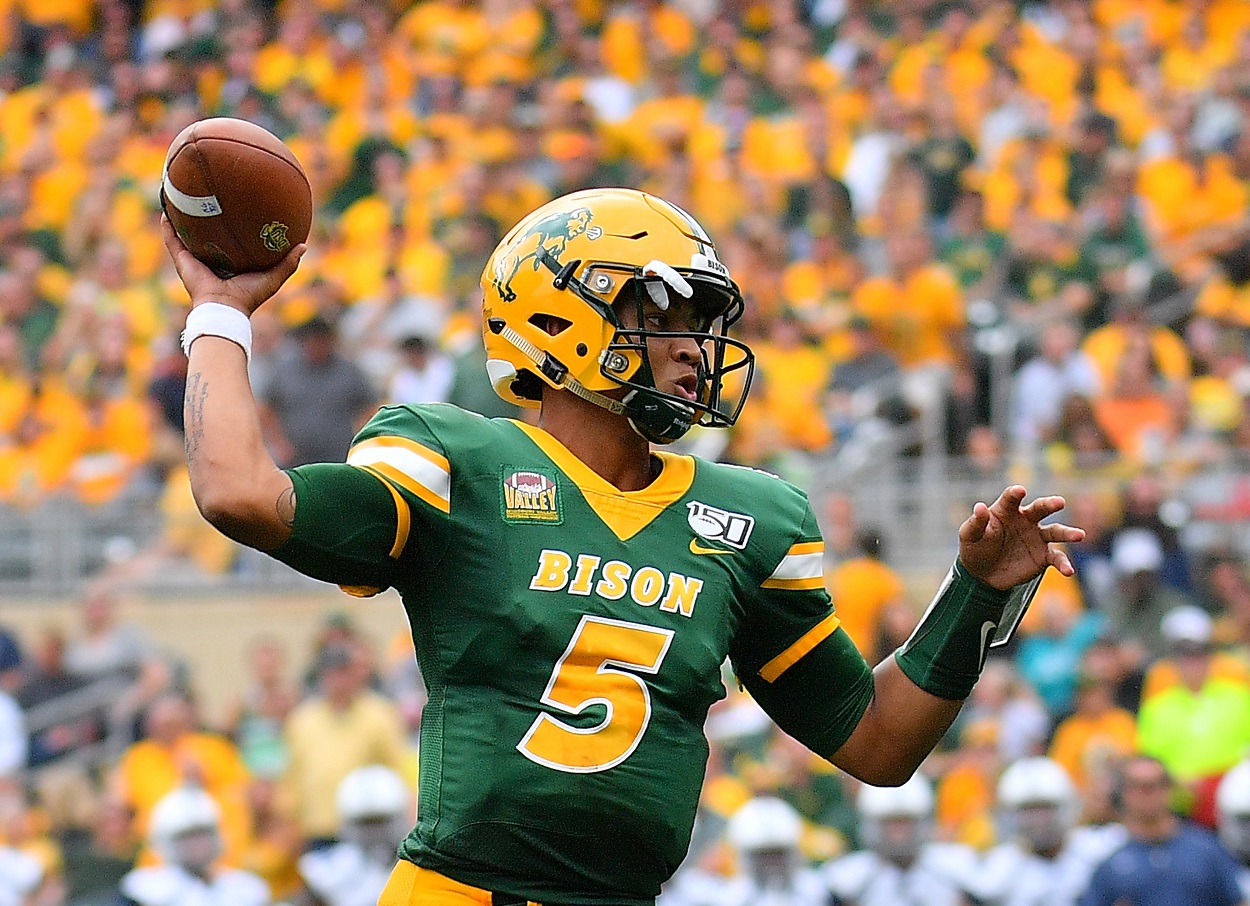 In late March, the 49ers made a big move by trading their No. 12 pick in the 2021 NFL draft, a first-rounder and a third-rounder next year, and a third-rounder in 2023 to the Miami Dolphins to acquire this year's No. 3 overall pick, making it crystal clear that they're looking for who they hope is the quarterback of the future. Nice vote of confidence for Jimmy Garoppolo, right?
With the Jaguars expected to take Clemson quarterback Trevor Lawrence at No. 1 and the Jets expected to select BYU signal-caller Zach Wilson, that leaves the 49ers with a choice between Trey Lance, Alabama's Mac Jones, or Ohio State's Justin Fields.
Fields has apparently been eliminated from that equation, leaving John Lynch to choose between Lance and Jones. But whichever way they decide to go, the Niners say they won't be sharing the news until the pick is announced on Thursday night.
So with a 50/50 chance that Trey Lance ends up in San Francisco, let's quickly dive into that small connection he has with the 49ers.
Carlton Lance was a solid player at Southwest Minnesota State and played one season in the CFL
Actually, before we get to Carlton Lance's short NFL career, let's give you a little background on his college days at Southwest Minnesota State, which is now an NCAA Division II program but back then competed in NAIA Division I.
Also a track star at SMSU (he helped set school and conference records in the 4×100-meter relay), Lance played four years at cornerback for the Mustangs, recording 136 tackles, 28 pass breakups, and five interceptions, one of which he returned for a then-school record 96-yard touchdown.
In his junior season of 1990, Lance helped SMSU to the NAIA playoffs for just the second time in school history and then helped the Mustangs to nine wins as a senior in 1991, setting a school record. During his tenure at SMSU, Lance twice earned all-conference honorable mention honors and was also a one-time NAIA All-District selection. He was inducted into SMSU's Hall of Honor in 2011.
In 1993, Lance joined the Saskatchewan Roughriders of the CFL, earning All-Rookie Team honors after recording three interceptions, one of which he returned for a touchdown. He also returned a fumble for a touchdown and recorded two sacks.
Carlton Lance spent two weeks with the 49ers in 1994
Following his splendid rookie season in the CFL, Carlton Lance got his shot at the NFL in 1994 with the 49ers (he also attended the camp of the then-Houston Oilers), who were coming off their second straight loss to the Dallas Cowboys in the NFC Championship Game.
Lance joined the Niners on July 22 but was cut just two weeks later on August 4. Soon after, San Francisco signed Deion Sanders to a one-year deal and went on to win the Super Bowl with Sanders winning Defensive Player of the Year honors. Again, there's probably no correlation but the two did play the same position and perhaps the 49ers knew they were going to bring in "Prime Time" before the deal went down. Either way, Lance likes to have fun with it (h/t NBC Sports).
"I tell people: They flew Deion in, and I flew out."

Carlton Lance
Lance played one more season of professional football with the London Monarchs of the World League of American Football, which later became NFL Europe, recording one interception and half a sack.
So there you have it. If Trey Lance is drafted by the 49ers on Thursday night, now you can wow your buddies with this fun connection. And if not, maybe the younger Lance will say that he never wanted to go to the team that cut his dad anyway.