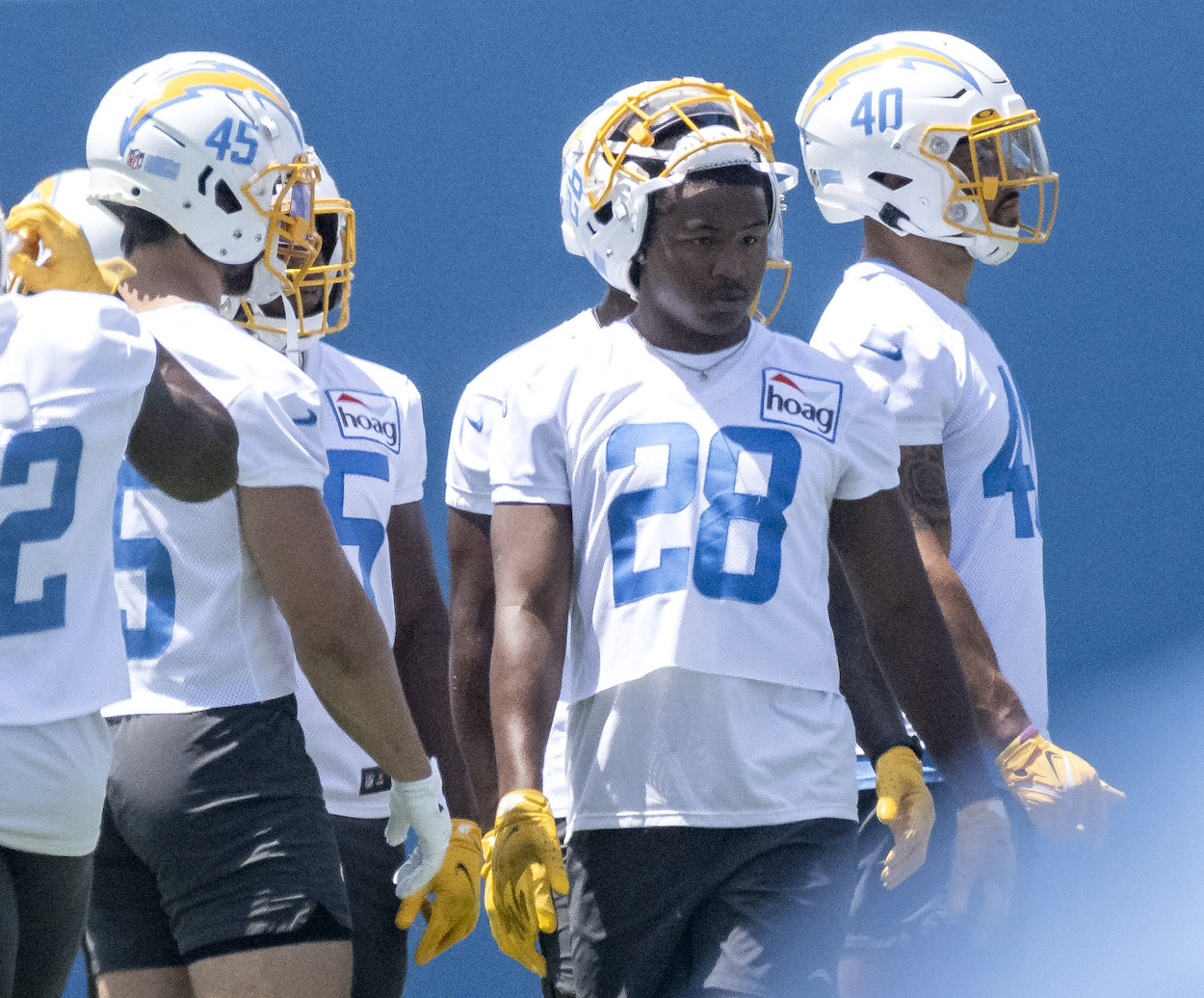 Los Angeles Chargers Training Camp: 3 Position Battles to Watch in 2022
As the LA Chargers training camp opens ahead of the 2022 NFL season, here are three camp battles to keep a close eye on.
The Los Angeles Chargers were (possibly) a Brandon Staley overtime timeout away from making the playoffs in 2021. Now, in Justin Herbert's third season, it's time for the team to take the next step and reach the postseason. To accomplish this, the team has to figure out which players will start at key positions, particularly on the offensive side. As LA Chargers training camp gets underway, here are three positional battles to watch closely.
LA Chargers Training Camp Info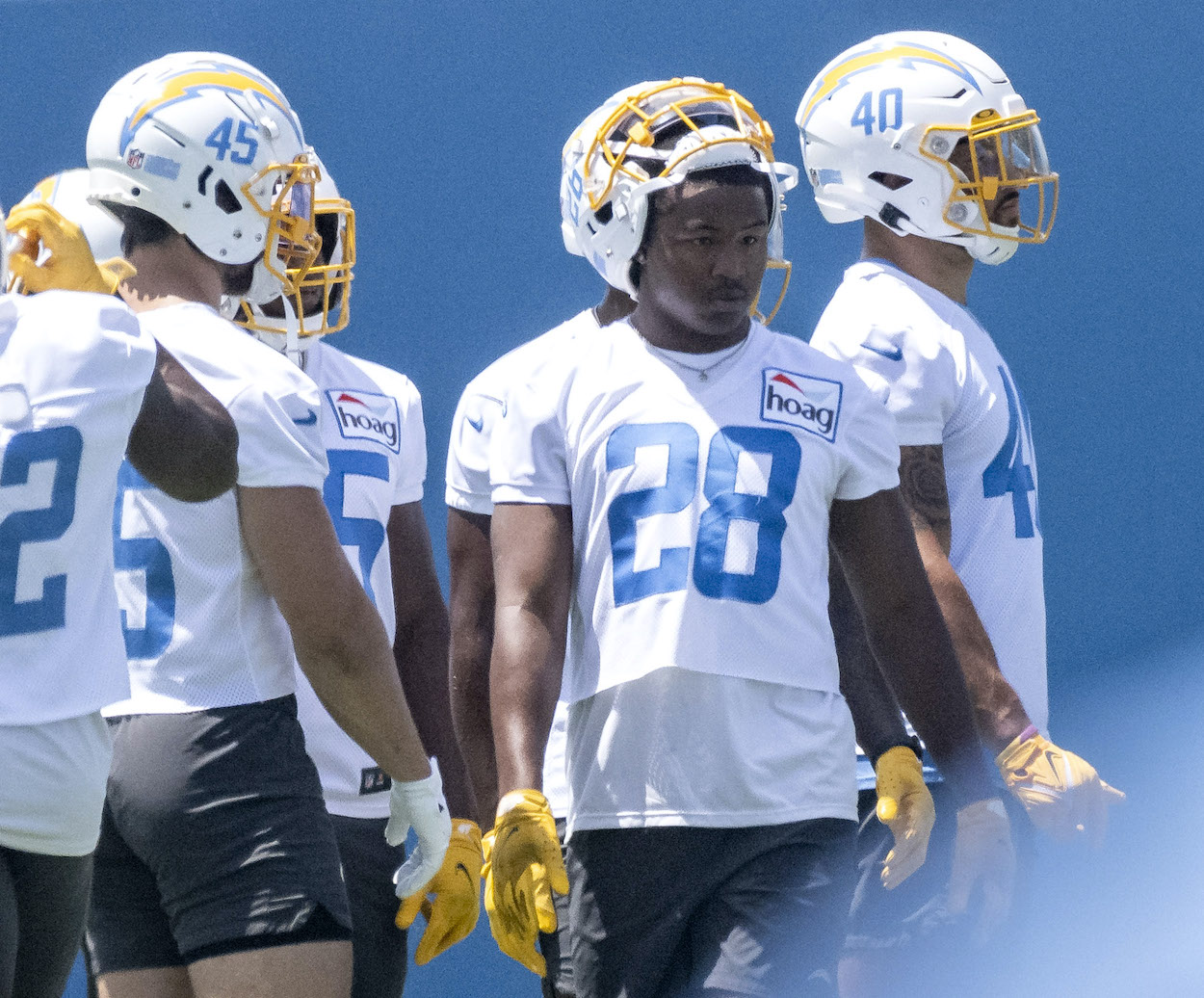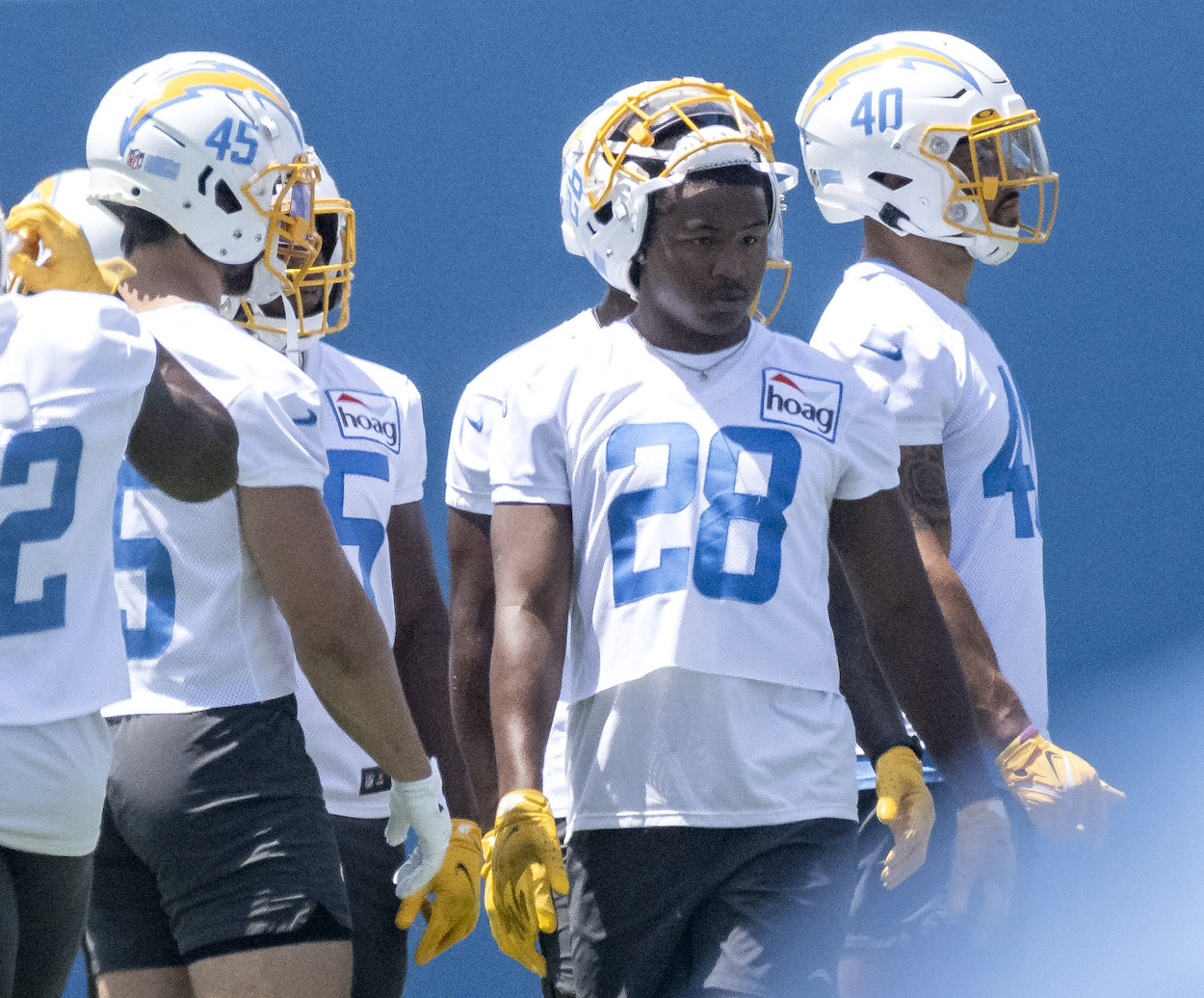 Location: Jack Hammett Sports Complex, Costa Mesa, California
Rookies report: Tuesday, July 19, 2022
Veterans report: Tuesday, July 26, 2022
First game: vs. Las Vegas Raiders, Sunday, September 11, 4:25 p.m. EST
Battle No. 1: TE1 — Gerald Everett vs. Donald Parham Jr. vs. Tre' McKitty
Justin Herbert will have Mike Williams and Keenan Allen on the outside and Austin Eckler behind him to start the 2022 season. Who his tight end will be is more up in the air, though. 
The battle to be Herbert's No. 1 in-line pass-catcher is up in the air coming into LA Chargers training camp this season. Right now, it is a three-man race. 
New Charger and five-year NFL veteran Gerald Everett is a known quantity. He's a solid player who'll give a team around 40 catches, 400 yards, and a couple of touchdowns a season. That's fine, but not special. 
The Chargers have to hope one of the other two TEs step up and become serious weapons to make the offense more dynamic. 
Donald Parham Jr. suffered a terrifying concussion in Week 15 last season, but now he's 100% physically heading into LA Chargers training camp. At 6-foot-8, 237 pounds, Parham is a big target and could have a breakout season in 2022. The other option is Tre' McKitty, a second-year player who had six catches for 45 yards last season. 
Both Everett and Parham will play a lot, but Parham could separate himself because of his upside, size, and talent. 
Battle No. 2: RT — Trey Pipkins vs. Matt Feiler vs. Jamaree Salyer
The left side of the LA Chargers offensive line was excellent last year with center Cory Linsley, left guard Matt Feiler, and rookie left tackle Rashawn Slater. Right tackle was a problem. Storm Norton got beat up last season, and Justin Herbert got beat up at times because of it. 
Norton is still on the team this year but shouldn't be a realistic option to start at RT again. 
Trey Pipkins struggled on the left but filled in admirably for Norton at times last season. The fourth-year tackle has looked good this offseason, according to reports, and it seems like he'll get the first shot to win the job. 
Former Georgia right tackle and Chargers sixth-round pick Jamaree Salyer could also contend for the job. At 6-foot-3, 321 pounds, he could be a better fit in the pros as a guard, though. If this is the case, don't be surprised if he kicks in and last year's LG, Feiler, kicks out to RT. 
Battle No. 3: RB2 ­— Joshua Kelley vs. Larry Rountree III vs. Isaiah Spiller
Austin Ekeler had a career year in 2021 with 911 rushing yards, 647 receiving yards, and 20 total touchdowns. No NFL running back is an island, though, so who will be Ekeler's partner in crime in 2022?
Joshua Kelley and Larry Roundtree III are both solid backups that can come into the game in a pinch and give a team a reliable ball carrier. However, neither are future No. 1 backs. 
The back to watch in LA Chargers training camp is fourth-round pick from Texas A&M Isaiah Spiller. He is a big (6-foot, 217-pound) back with good elusiveness and speed who has all the skills — including pass-blocking — to be a three-down NFL back. 
The Chargers' coaching staff will carve out a role for Spiller right away, and while he'll start the season as the No. 2 back, don't be surprised if he challenges Ekeler before the season is over. 
All stats courtesy of Pro Football Reference