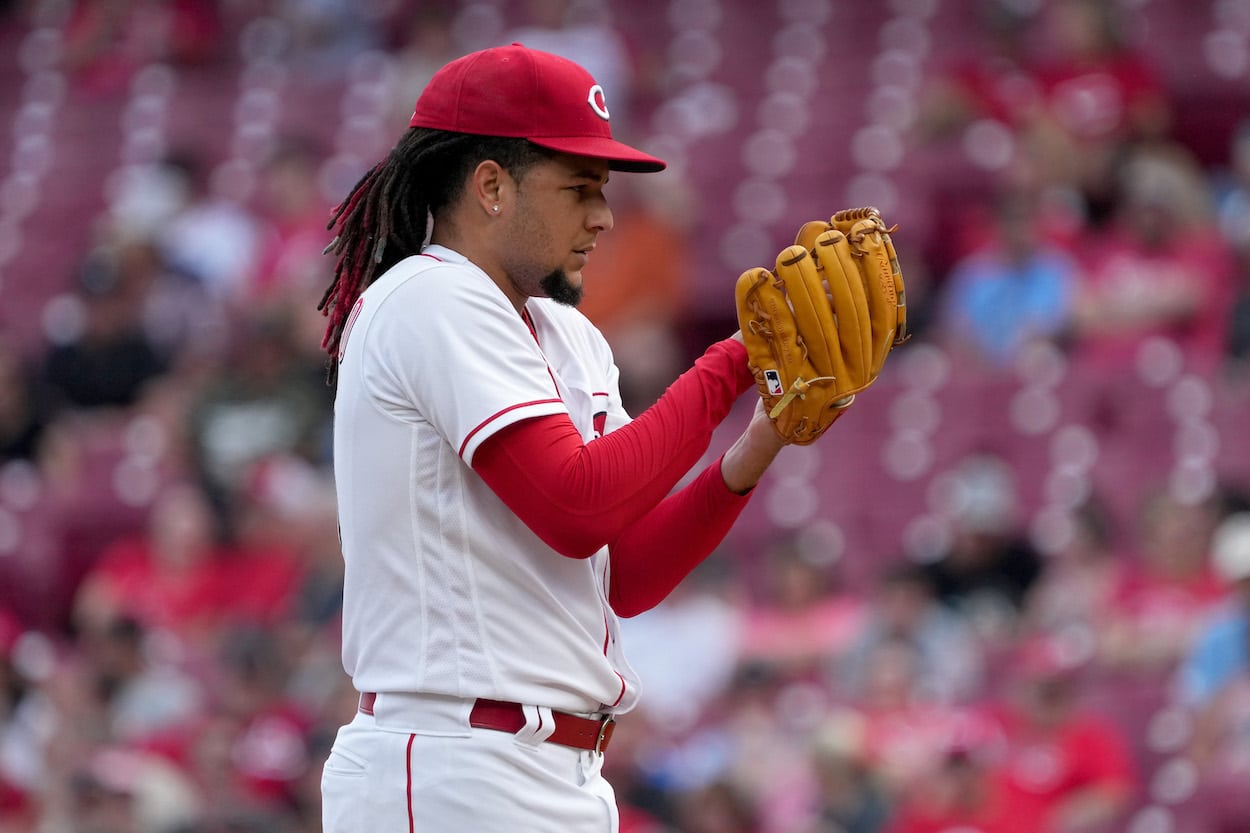 Luis Castillo Rumors: Ranking the Cincinnati Reds Pitcher's 5 Most Likely Trade Destinations
Luis Castillo could be on the move at the 2022 MLB trade deadline, and the rumors are swirling.
While most of MLB's trade-deadline coverage has been dominated by Juan Soto, other big-name players will likely be dealt prior to Aug. 2. One is Cincinnati Reds starting pitcher and 2022 All-Star Luis Castillo. Despite missing the first month of the regular season with a sore shoulder, the right-handed hurler immediately made an impact upon returning and has prompted an uptick in Luis Castillo rumors.
Through 78 innings this season, Castillo has posted a 2.77 ERA with a 1.08 WHIP, a 25.5% strikeout rate, and an 8.4% walk rate, which has all been worth 2.1 fWAR. His dominance extends beyond 2022, as well. Over 213.1 innings pitched since June 1, 2021, the right-hander owns a 2.74 ERA with a 1.16 WHIP, a 25.8% strikeout rate, and a 9.0% walk rate. 
The moral of the story here is that Castillo is a very good pitcher. The Reds are clear sellers, and any contending team could use a hurler like him in their rotation. We're narrowing down that list of interested suitors to five squads that seem to be the most likely destinations for Castillo at the 2022 trade deadline. 
5. Seattle Mariners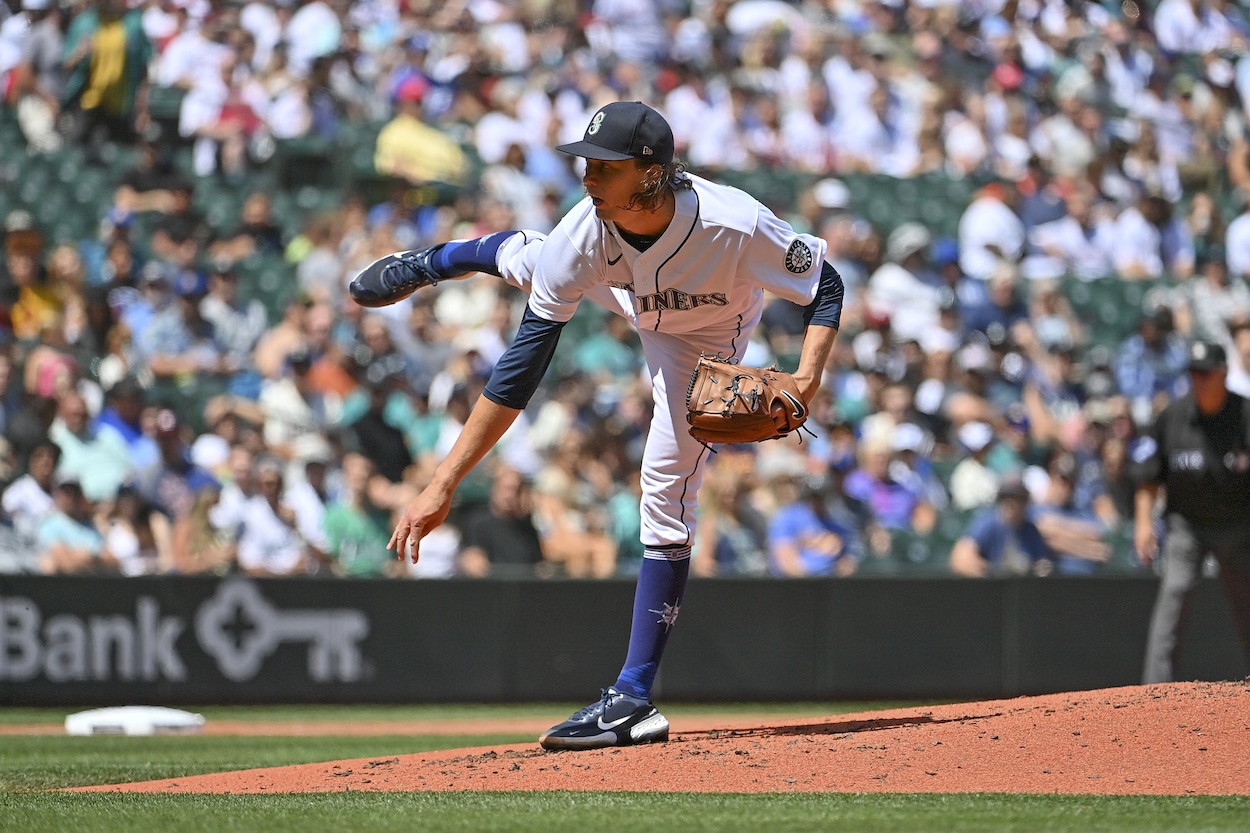 It's amazing what a hot couple of weeks can do to a team's outlook, right?
On July 1, the Mariners were second-to-last in the American League West with a 37-42 record. They've only gained 2.5 games in the standings, but a historic 14-game winning streak and the continued excellence of rookie standout Julio Rodriguez now has them sitting with a 53-45 record and contending for their first postseason berth since 2001. 
Do they have a shot at catching the Astros? Eh, it's possible, but it certainly doesn't seem likely. Still, if Seattle does reach October via one of the wild-card spots, it'll need a deep rotation to get through the potential gauntlet of games. There's a good base here with Logan Gilbert, Robbie Ray, Chris Flexen, and Marco Gonzales already surpassing 100 innings while maintaining sub-4.00 ERAs. 
Gilbert is pitching like the Mariners' clear ace, rocking a 2.77 ERA and 2.2 fWAR, both of which lead the staff. Adding Castillo to this mix would double the number of sub-3.00 ERA and 2.0-plus-fWAR pitchers in the rotation. 
We all know general manager Jerry Dipoto likes making deals. With a trip to October within reach, it wouldn't be shocking to see him attempt to make a big splash for the stretch run. 
4. Houston Astros
Speaking of the Astros, they're another team connected to the Luis Castillo rumors, per MLB Trade Rumors. The old adage is that teams can never have enough pitching, and that holds true quite often. But regarding how Houston's rotation is built and how it's performed thus far in 2022, this pursuit feels like more of a "want" than a huge "need." 
The Astros' top starting pitcher from 2021 was Lance McCullers Jr. Although he's yet to throw a pitch for Houston in 2022, manager Dusty Baker's club owns a commanding 11-game lead over the Mariners. 
That's because Justin Verlander is putting together a case for his third Cy Young Award off the strength of a 1.86 ERA and 3.5 fWAR through 116.1 innings pitched. There's more solid production behind him in the rotation, too. The Astros currently have six pitchers who have each made at least 11 starts. All of them have an fWAR of at least 0.8, and four of them have 1.0-plus fWAR. This group includes Framber Valdez, Cristian Javier, Luis Garcia, Jake Odorizzi, and Jose Urquidy. 
So, it doesn't seem like the Astros really need to be pursuing Castillo, especially with MVP candidate Yordan Alvarez bolstering their offense. More pitching is never a bad thing, though, especially when said pitcher is under contract for next season. It also wouldn't be terrible to acquire him because it'd mean another top American League team wouldn't get him.
3. Toronto Blue Jays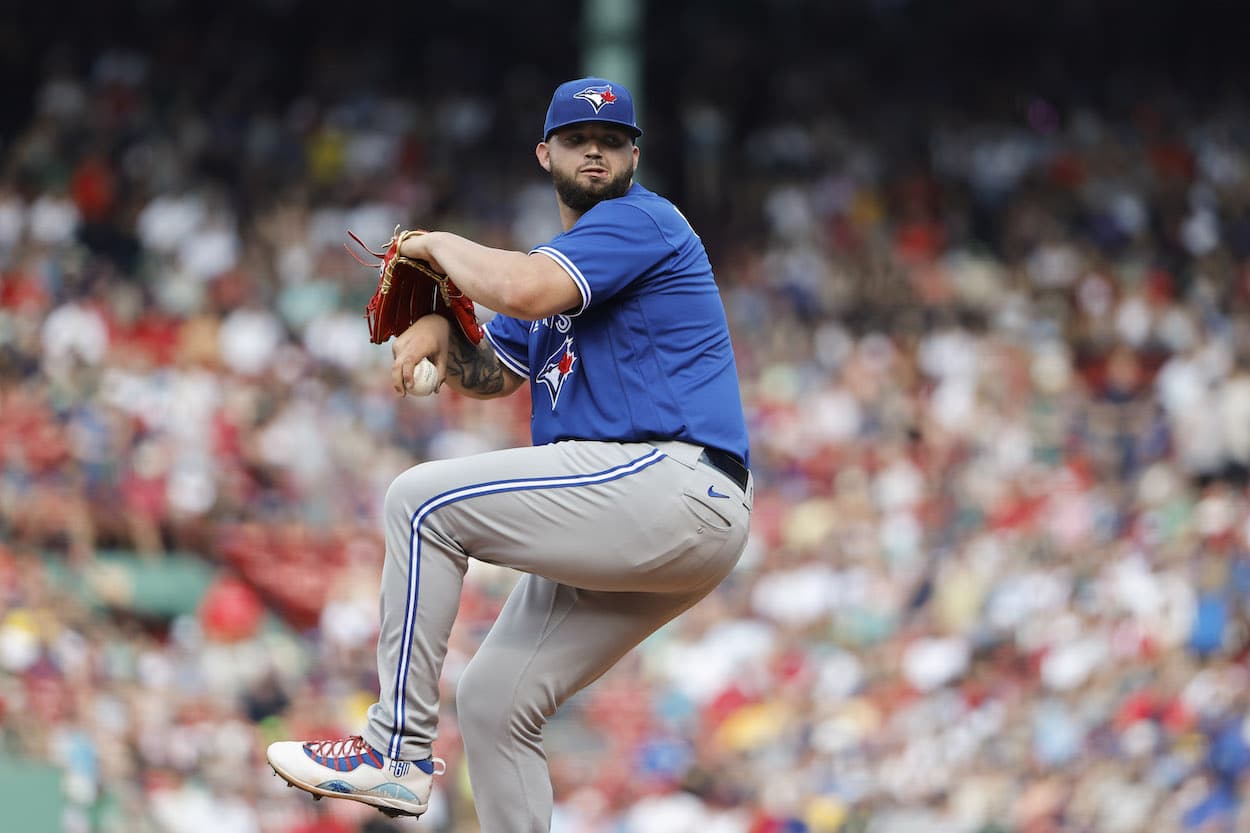 Going on a long winning streak at any time of the year, as the Mariners have, will always be helpful. But sometimes, it's a well-timed hot streak that prompts a front office to finally make a move. That could be happening right now for the Blue Jays. 
Toronto has won seven games in a row, including nine of its last 11 contests. It's still 11.5 games behind the Yankees in the American League East, but prior to action on July 27, the Jays had a two-game cushion in the top AL wild-card spot. 
Free-agent acquisition Kevin Gausman has been as advertised so far this season (he's posted 3.7 fWAR in 99 innings), while Alek Manoah is fresh off his first All-Star Game appearance. It's a little iffy after that, though. Hyun-Jin Ryu and Yusei Kikuchi are both on the shelf, and even when they were active, the performance wasn't great. José Berríos, who just signed an extension with Toronto this past winter, has also struggled with consistency. 
Adding a pitcher like Castillo for the rest of this year would fortify the front end of the Blue Jays' rotation for the stretch run. 
2. Los Angeles Dodgers
The Dodgers always seem to find a way to put a roster together that contains plenty of depth. But that doesn't mean they don't have to deal with tough injury luck on occasion. That has spurred them to be among the many teams involved in the Luis Castillo rumors. Andrew Heaney is expected to return from the injured list to start on July 27 after more than a month on the shelf, but Walker Buehler isn't close to coming back yet.  
LA's rotation has gotten a ton of good production. Five pitchers have started at least 12 games, and the only one with an ERA higher than 2.85 is Buehler (4.02 in 65 innings). Although Tyler Anderson and Tony Gonsolin are approaching the century mark, Julio Urias is the only Dodgers hurler who currently has thrown more than 100 innings this season. 
Putting Castillo at the top of this rotation would make a ridiculous squad just a little bit more ridiculous. It'd also give the Dodgers quite a one-two punch at the top of next year's rotation between him and Buehler. 
1. New York Yankees
Does the idea of the Yankees getting one of the top available pitchers at the trade deadline feel unfair? After all, their 66-32 record is the best in baseball, and they're running away with the American League East despite it being one of the league's deepest divisions.
When it comes to New York's rotation, though, there are some concerns. 
Gerrit Cole is strong at the top, while Jordan Montgomery and Jameson Taillon have been mostly solid behind him. However, Luis Severino just hit the injured list again. Nestor Cortes has been excellent, but his 101.2 innings are already a career high in the big leagues, so there could be some workload considerations to keep in mind moving forward. While Domingo Germán is back, he's only tossed 3.0 innings in the big leagues thus far. 
For the Yankees, who are clearly looking toward October, getting another top-flight starter to pair with Cole in a five- or seven-game postseason series would be huge. Castillo fits perfectly into that role. His ability to generate ground balls (48.5% rate in '22, 53.4% for his career) would also work nicely in the hitter-friendly confines of Yankee Stadium. 
Where will Castillo end up if he gets traded? The Reds seem motivated to send him packing and restock the farm system with young talent, so one would imagine it's only a matter of time. Whichever team strikes a deal is going to get a huge rotation upgrade and someone under team control for 2023, too. 
All stats courtesy of FanGraphs.
Like Sportscasting on Facebook. Follow us on Twitter @sportscasting19 and subscribe to our YouTube channel.