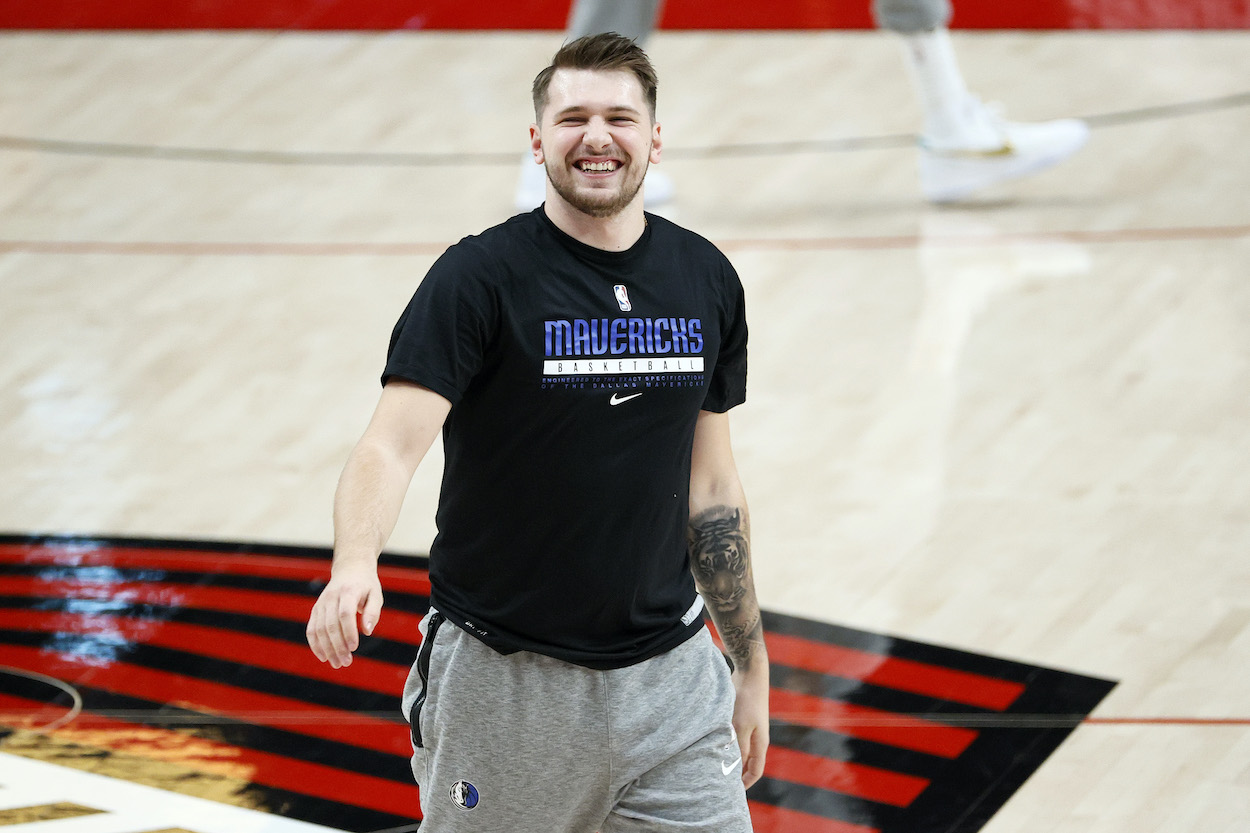 Luka Doncic Just Offered a $200 Million Hint About His Mavericks Future With 6 Words and a Smile
Dallas Mavericks fans should be jumping for joy after hearing Luka Doncic's six-word response to his future with the franchise.
After yet another first-round exit in the NBA playoffs, the Dallas Mavericks now shift their focus to retaining their All-NBA superstar. Luka Doncic is eligible to sign a supermax contract extension this offseason worth just over $200 million. If he refuses, Doncic will enter the final year of his rookie contract with plenty of uncertainty surrounding his future with the franchise.
But even after Doncic received little help from his teammates in Dallas' first-round series loss against the Los Angeles Clippers, he already sounds confident he will in fact sign the lucrative extension.
Luka Doncic has a decision to make this NBA offseason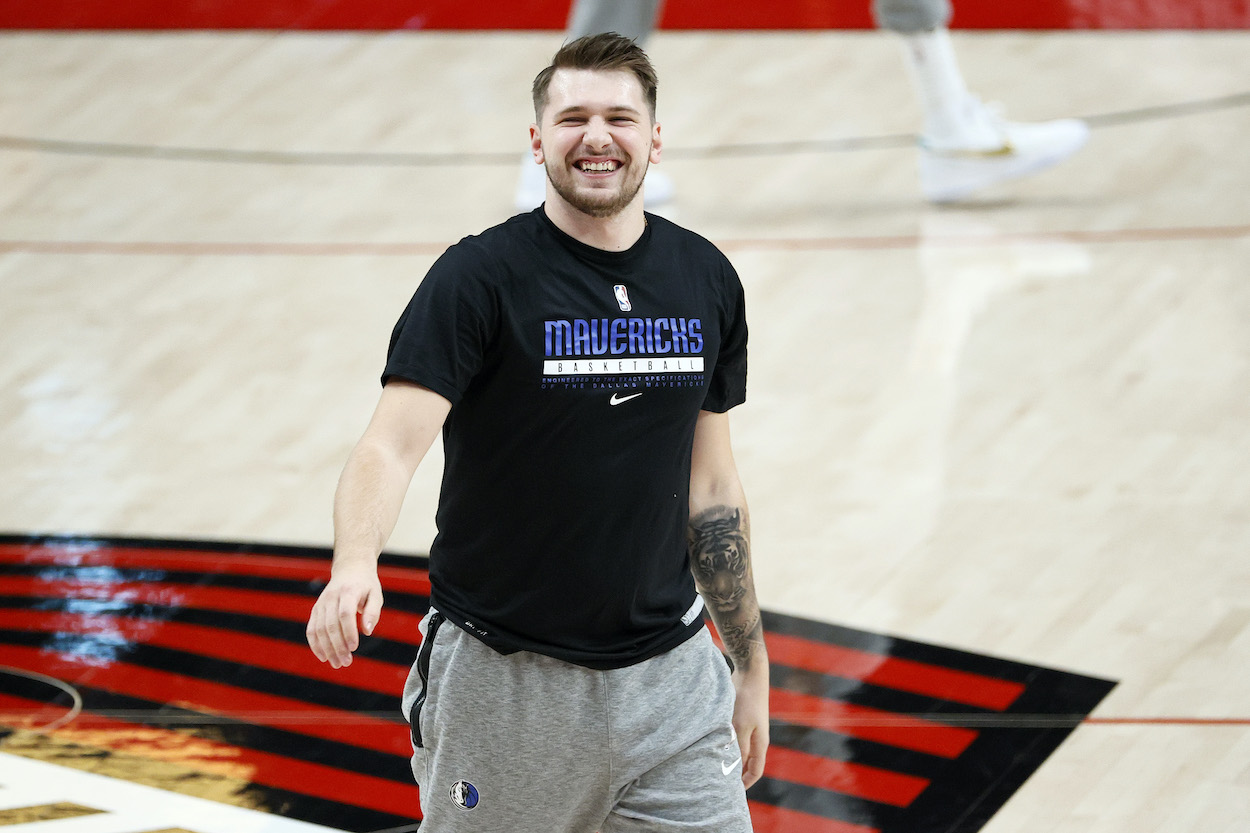 Doncic can't be feeling too confident about the team Dallas has surrounded him with through his first three years in the NBA. The 22-year-old superstar has played at a near-MVP level for the past two seasons, but the Mavericks weren't even able to reach the second round of the Western Conference playoff bracket in either.
The glaring issue facing the Mavs right now is Kristaps Porzingis and his $158 million contract. Dallas traded for the 7-foot-3 unicorn in 2019 in hopes that he would combine with Doncic to form one of the most lethal duos in the NBA.
That hasn't exactly panned out.
Porzingis hasn't been able to stay on the court consistently since joining the Mavericks. And even when he's been in uniform, he's largely been a disappointment. During the Mavs' first-round series against the Clippers, Porzingis averaged just 13.1 points and 5.4 rebounds per game while shooting 47.2% from the field and an abysmal 29.6% from three.
But it wasn't just Porzingis who let Doncic down in the playoffs this year. While Doncic recorded 46 points, 14 assists, and seven rebounds in Game 7, no other Maverick scored more than 18 points. The five players who came in off the bench scored a combined six points on 3-11 shooting in the winner-take-all contest.
Now, Doncic is forced into a career-defining decision. Accept the supermax extension and hope the Mavericks can eventually build a winning roster around him. Or decline and see what the franchise does in the final year of his current contract before making a decision on his future.
Doncic's supermax extension would be worth over $200 million
Doncic's future in the NBA rests on his all-important decision to either put pen to paper or ride out the final year of his rookie contract. But after seeing what a contract extension would look like this offseason, it might not be much of a decision at all.
Bobby Marks of ESPN revealed Monday what a supermax deal for Doncic would look like, and it's a doozy. According to Marks, Doncic would make $34.7 million in the first year of his new contract, $37.5 million in the second year, and $40.3 million, $43.1 million, and $45.9 million in the following three years. That's a total of $201.5 million for a five-year deal.
Not too shabby, huh?
The Mavericks superstar just offered a hint about his future with six words and a smile
The day after Doncic and the Mavericks bowed out of the NBA playoffs at the hands of the Clippers, the two-time All-Star was asked whether he plans on signing his supermax extension this offseason.
"I think you know the answer," he responded with a big smile, according to Tim MacMahon of ESPN.
Maybe he saw how much the extension will be worth and doesn't want to say no. Maybe he just loves the city of Dallas and doesn't want to leave. But whatever the case may be, Doncic might have already made up his mind.
Congratulations, Mavericks fans. Sounds like you'll be holding on to the NBA's best young superstar for a while longer.