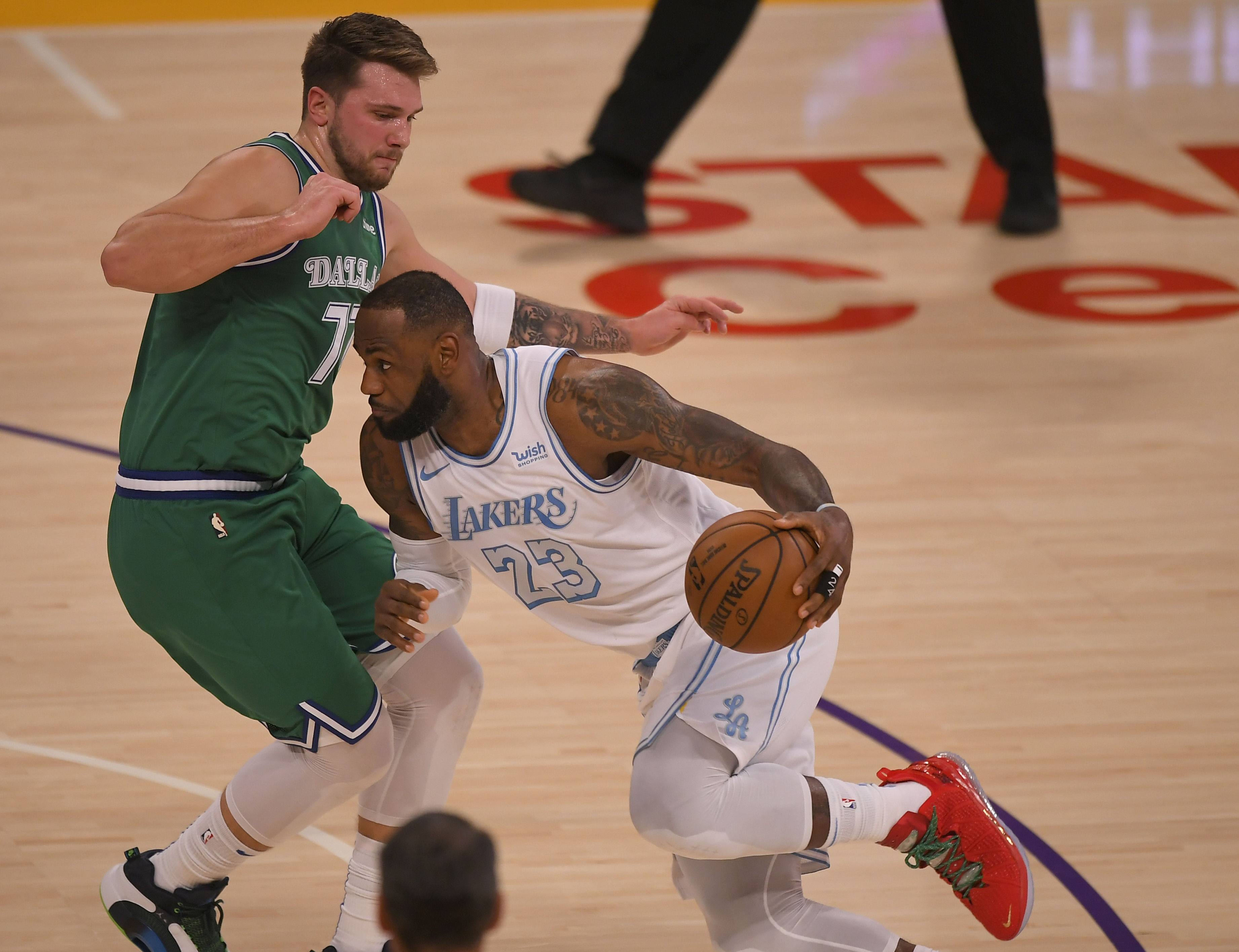 Luka Doncic Just Made NBA History but LeBron James Can Still Claim Bragging Rights on the Issue
Luka Doncic achieved a historic feat and became the fastest player to do it in NBA history. LeBron James did it at a younger age though.
Luka Doncic does some amazing things on the court. His no-look passes, body-contorting drives, and dramatic buzzer-beaters are the stuff legends are made of. In just his third season in the league, Doncic is already doing things that put his name amongst NBA greats.
The Dallas Mavericks' point forward is already putting up numbers that compare with the league's elite players. On Friday, he reached a lofty scoring marker faster than any active NBA player. LeBron James still has some bragging rights over Doncic though because he achieved the same milestone at a younger age than the Serbian superstar.  
Luka Doncic was the steal of the 2018 NBA draft
Leading up to the 2018 NBA draft, most of the 2018 NBA prospects were attending US colleges and getting ready for the NCAA Tournament. Doncic was playing professional basketball in Spain for Real Madrid.  
Some NBA draft experts believed that Doncic was the best talent in the draft, but others preferred the more proven commodities stateside. On draft day, the Phoenix Suns selected Arizona's Deandre Ayton with the first pick and the Sacramento Kings took Duke's Marvin Bagley III with pick No. 2.  
The Dallas Mavericks traded with the Atlanta Hawks up to No. 3 to select Doncic but what many people don't remember is that Doncic only ended up in Texas thanks to the Memphis Grizzlies. The trade to go up two spots was contingent on Oklahoma's Trae Young still being available at No. 5. The Grizzlies selected Jaren Jackson Jr. at No. 4, and the rest is history.
Of the top five in the 2018 draft, only Doncic has developed into a superstar. Trae Young is an excellent player but hasn't reached the same heights Doncic has. Ayton and Jackson are both up and coming but have developed slower and battled injuries their first three seasons. The second-overall pick, Bagley III, has struggled and may be considered a draft bust soon.
Doncic became the fastest player ever to score 5,000 points in the NBA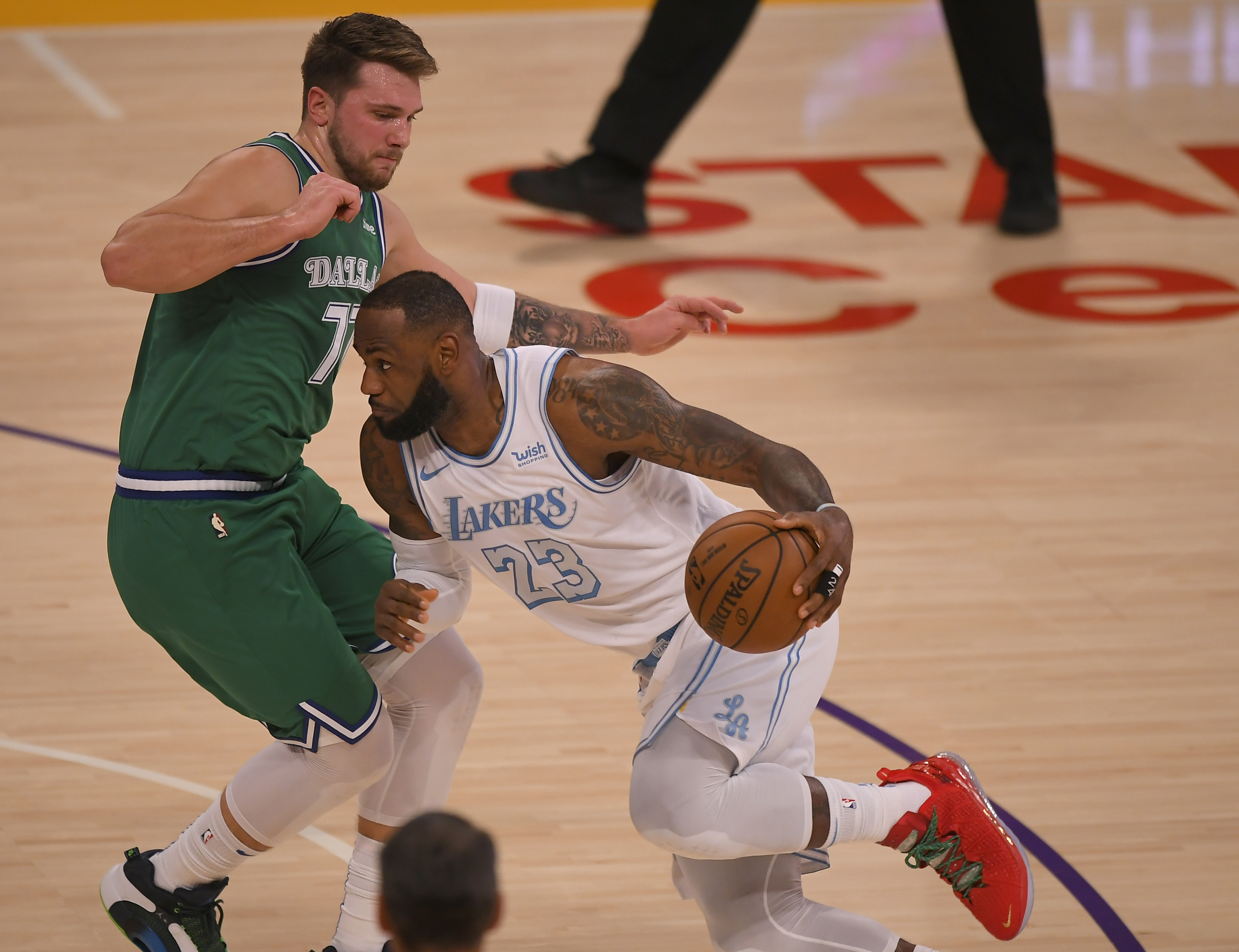 In his first three NBA seasons, Doncic has been a scoring machine. He averaged 21.1 and 28.8 points per game in his first two seasons and is currently averaging 28.4 in 2021. He's scored these points shooting 45.8% from the field, 33.2% from deep, and 73.2% from the line. What Doncic may lack in shooting percentages, he makes up for in volume. He is currently leading the league in usage rate at 35.0%, and he finished second in the NBA in that category last year and 11th in his rookie season.
In the Mavericks' May 7 game against the Cleveland Cavaliers, Doncic scored his 5,000th point on a free throw in the first quarter. The game was just his 194th in the NBA, making him the fastest active player to achieve this milestone.
This accomplishment puts Doncic on par with some all the all-time greats in NBA history. Tim McMahon of ESPN put this in perspective when he tweeted that the only other player in league history to have 5,000 points and 1,500 assists in his first 200 games in the NBA is Hall of Famer Oscar Robertson.
LeBron James and two others accomplished the feat at a younger age
While Doncic made it to 5,000 points faster than anyone, James still has bragging rights as far as age goes. He is the youngest NBA player to score 5,000 points. Doncic is actually the fourth-youngest player to reach this marker. Both Carmelo Anthony and Kevin Durant were younger than Doncic is now when they hit 5,000.
According to The Athletic, James scored his 5,000th point at 21 years, 22 days, Kevin Durant was 21 years, 133 days, and Anthony did it at 21 years, 293 days. Sliding into the fourth-fastest slot, Doncic was 22 years, 68-days-old on Friday when he took that fateful free throw.
Maybe getting to 5,000 points faster is more impressive than doing it younger. Maybe it isn't. Either way, what is remarkable is that Doncic joined an elite group of scorers by reaching this mark. With no signs of slowing down as his career progresses, Doncic will likely put his name in the history books several more times before his career is over.
All stats courtesy of Basketball-Reference