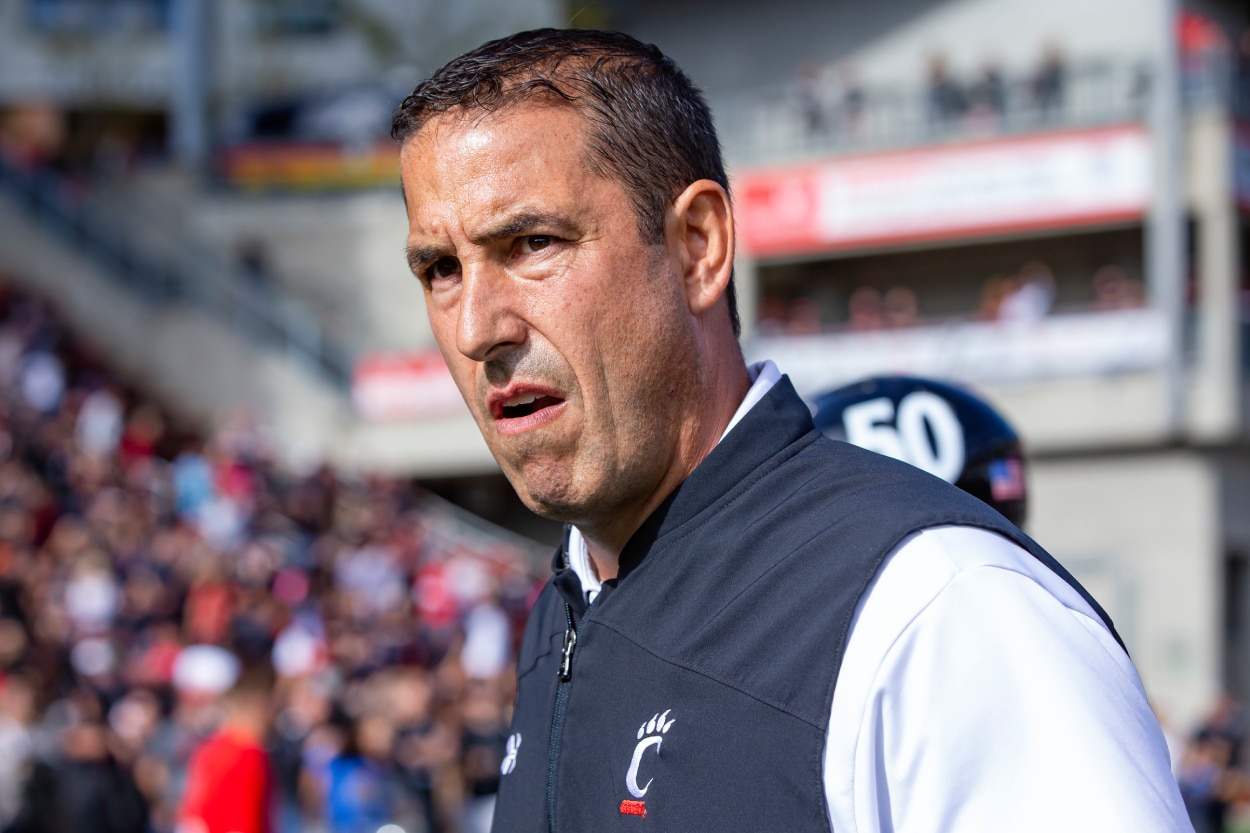 Luke Fickell, Cincinnati Bearcats Sending Frightening Message to Future Big 12 Foes With Recent Moves
Luke Fickell and the Cincinnati Bearcats have had a massive year that included a CFP trip. Now, they are sending a frightening message to their future Big 12 foes.
The Cincinnati Bearcats have accomplished almost as much as any college football program in the country within the past year. They accepted an invite into the Big 12 Conference and reached the College Football Playoff. They then saw nine players go off the board in the 2022 NFL Draft.
But was all of it some weird fluke? Perhaps head coach Luke Fickell just got lucky, and several talented kids happened to be in his program simultaneously.
Wrong. The Bearcats are here to stay, and their recent moves should be sending a frightening message to their future Big 12 foes.
The Cincinnati Bearcats are having a massive offseason
Losing numerous players to the NFL/graduation can kill a program. But Luke Fickell and the Bearcats haven't flinched this offseason.
After watching LSU's second-leading rusher in 2021, Corey Kiner, transfer to their program in April, Fickell and his staff have been working hard on the recruiting trail.
The Bearcats held their first recruiting visit weekend of the 2022 offseason earlier this month. It resulted in eight athletes committing to the program within just a couple of days, including a four-star defensive back in Daeh McCullough.
The big weekend put Cincinnati's 2023 class in the top five nationally on 247Sports. The Bearcats even leapfrogged their inner-state foe, Ohio State.
But Fickell and company didn't stop there.
On June 12, four-star cornerback Amare Snowden announced he was committing to UC to play football and baseball, helping strengthen the Bearcats' 2023 class even more. UC is currently No. 4 in the country with three four-star recruits and 15 three-stars.
Cincy likely won't finish the recruiting cycle as high as it is now. A couple of five-star players like Arch Manning and Cormani McClain still need to make decisions, as well as numerous four-stars. But the flurry of recruits heading to Cincinnati should be a frightening message for the rest of the Big 12.
Luke Fickell's program will be ready to run the Big 12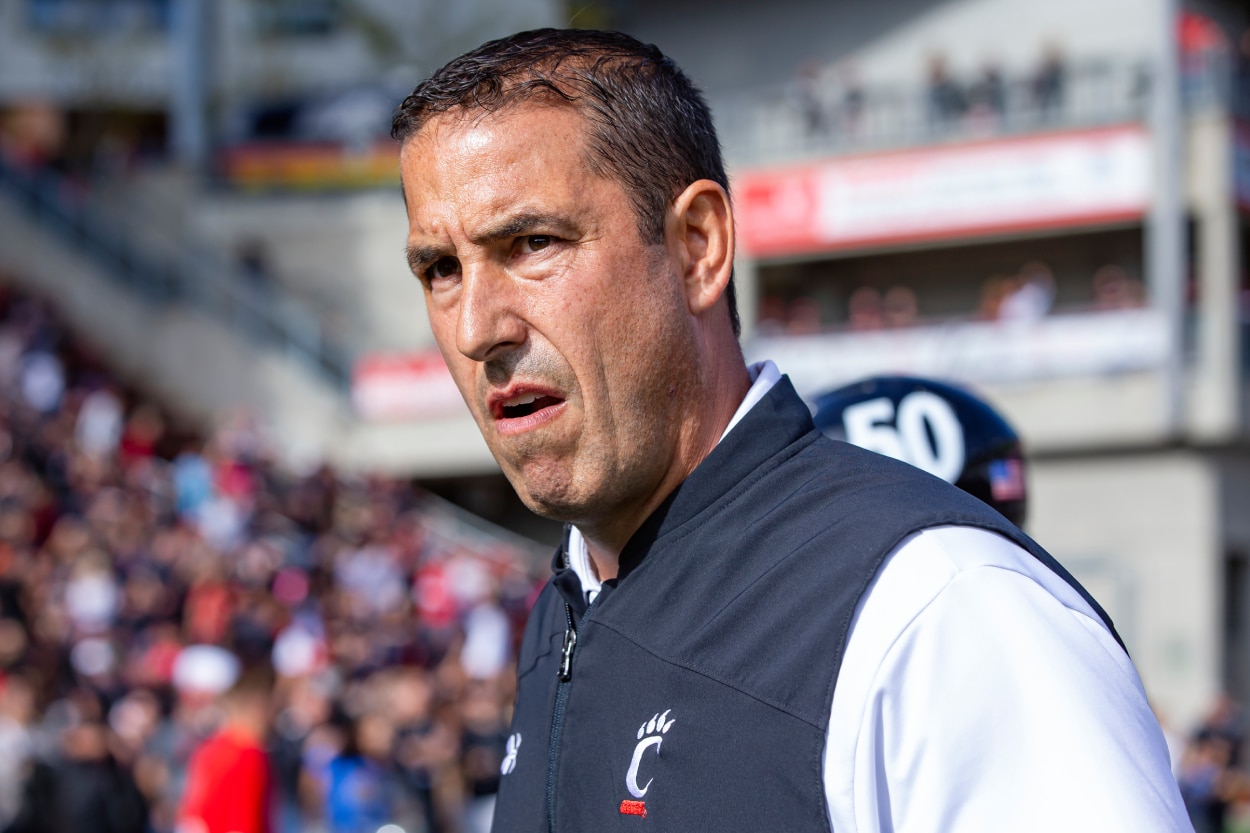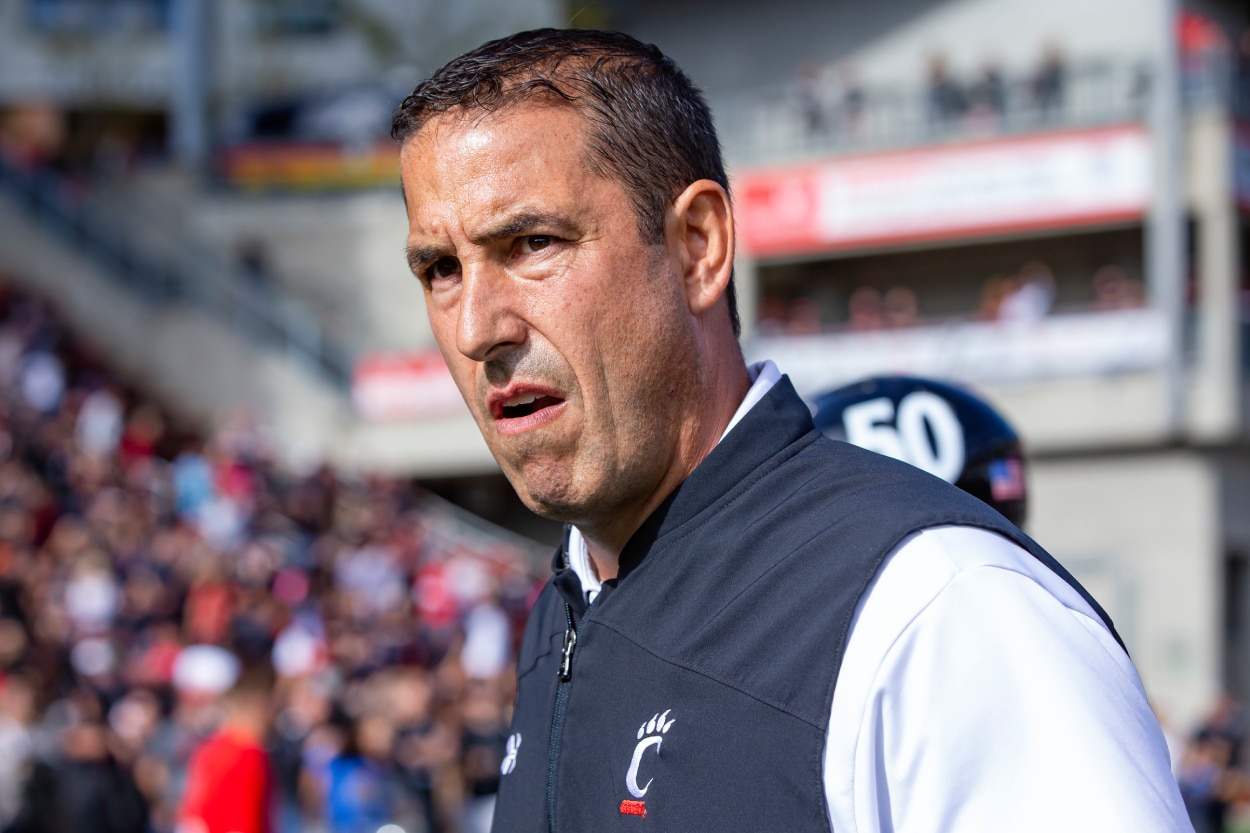 Cincinnati announced last week that it had reached an agreement to leave the American Athletic Conference early. So, it will start Big 12 play in 2023.
The rest of the conference should be terrified.
UC already beat out all Big 12 schools for a CFP spot in 2021 and now has a chance to pick up where it will leave off in the AAC in 2023. Oklahoma and Texas will be in the SEC (likely by 2024), so the big schools Fickell will have to compete with are Oklahoma State and Baylor. Neither has made the CFP, and the latter currently ranks 13th in the country for its 2023 class, while Oklahoma State ranks 20th. The programs also combined for as many 2022 draft picks as Cincinnati had in total.
Luke Fickell and his Bearcats will have a much more challenging road in the Big 12 than they have had in the AAC. But they are showing their 2021 campaign wasn't a fluke. The health of their program should have their future Big 12 foes shaking in their boots.
Recruiting rankings courtesy of 247Sports