Mac Davis and 'North Dallas Forty' Forever Changed the Way We Look at the NFL
Mac Davis lived a vast and varied career in the entertainment field that included performing memorable songs and writing monster hits for Elvis Presley. He also hosted a TV variety show and worked on Broadway. But Davis should be lauded most for his work in North Dallas Forty, which was loosely based on the Dallas Cowboys and forever changed the way we look at the NFL.
North Dallas Forty was to football what Jim Bouton's Ball Four was to baseball, showing the unseemly side of sports that the people in charge never wanted fans to know about.
'North Dallas Forty' star Mac Davis was a giant in pop music
Expect to see numerous tributes to Mac Davis from stars in the entertainment industry these next few days following the news that the singer-songwriter died on Sept. 29 in Nashville after heart surgery, according to The Hollywood Reporter. Davis was 78.
Davis starred on NBC for three years during the heyday of variety shows and appeared on Broadway in The Will Rogers Follies. However, it was his work in the music industry that brought him his greatest fame. "Baby, Don't Get Hooked on Me" reached No. 1 in 1972, and "One Hell of a Woman" also cracked the top 10. He last charted with "Secrets" in 1981.
But the Texas native's greatest contribution to music may have been his collaborations with the legendary Elvis Presley. The Songwriters Hall of Fame inductee played a crucial role in Presley's 1969 comeback by giving him "In the Ghetto." He also wrote "A Little Less Conversation" for the soundtrack for Presley's Live a Little, Love a Little.
Dolly Parton, Bruno Mars, and Rascal Flatts were among the dozens of artists to record his songs or issue cover versions of Mac Davis hits.
Mac Davis and 'North Dallas Forty' changed how we look at the NFL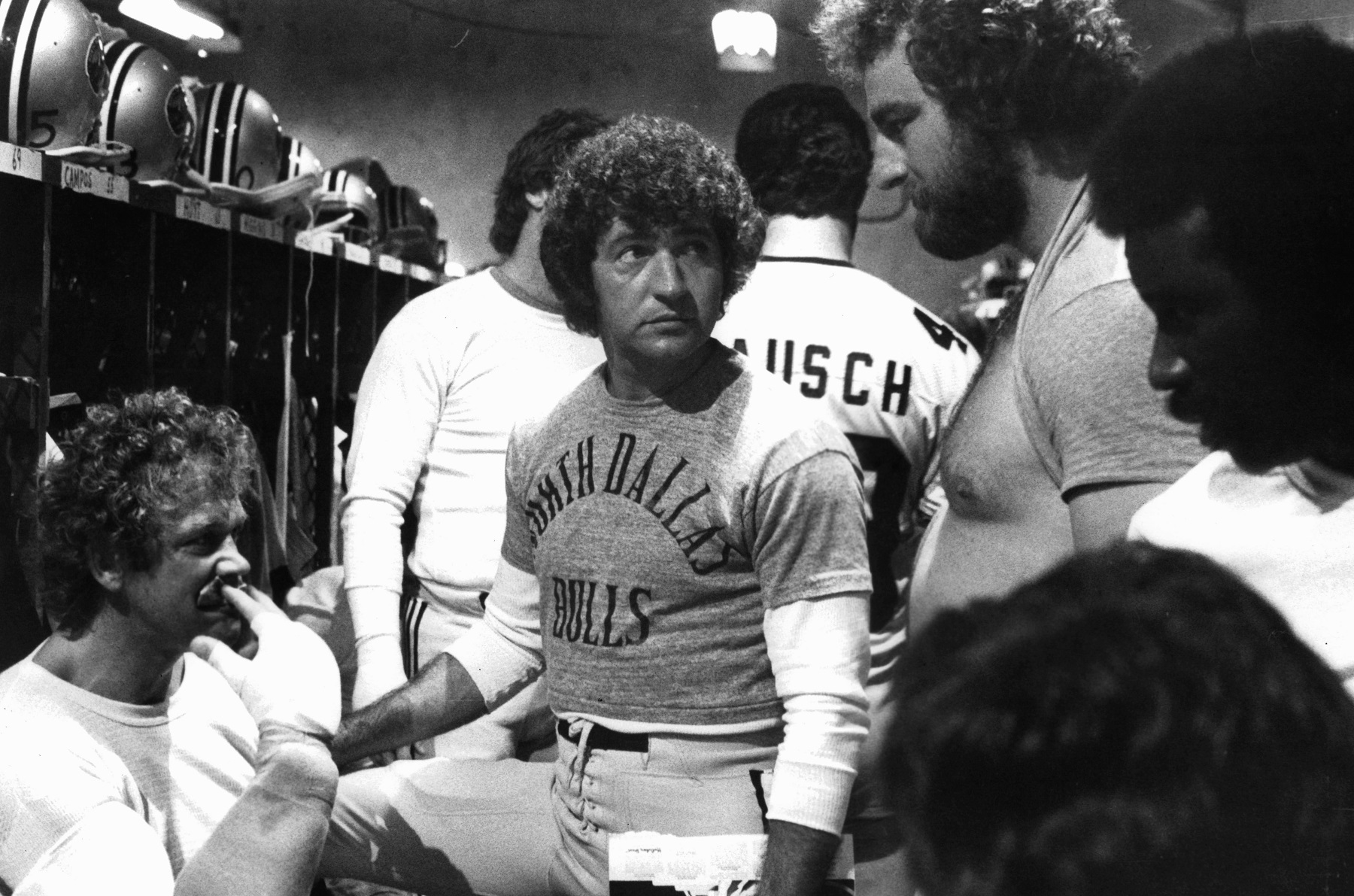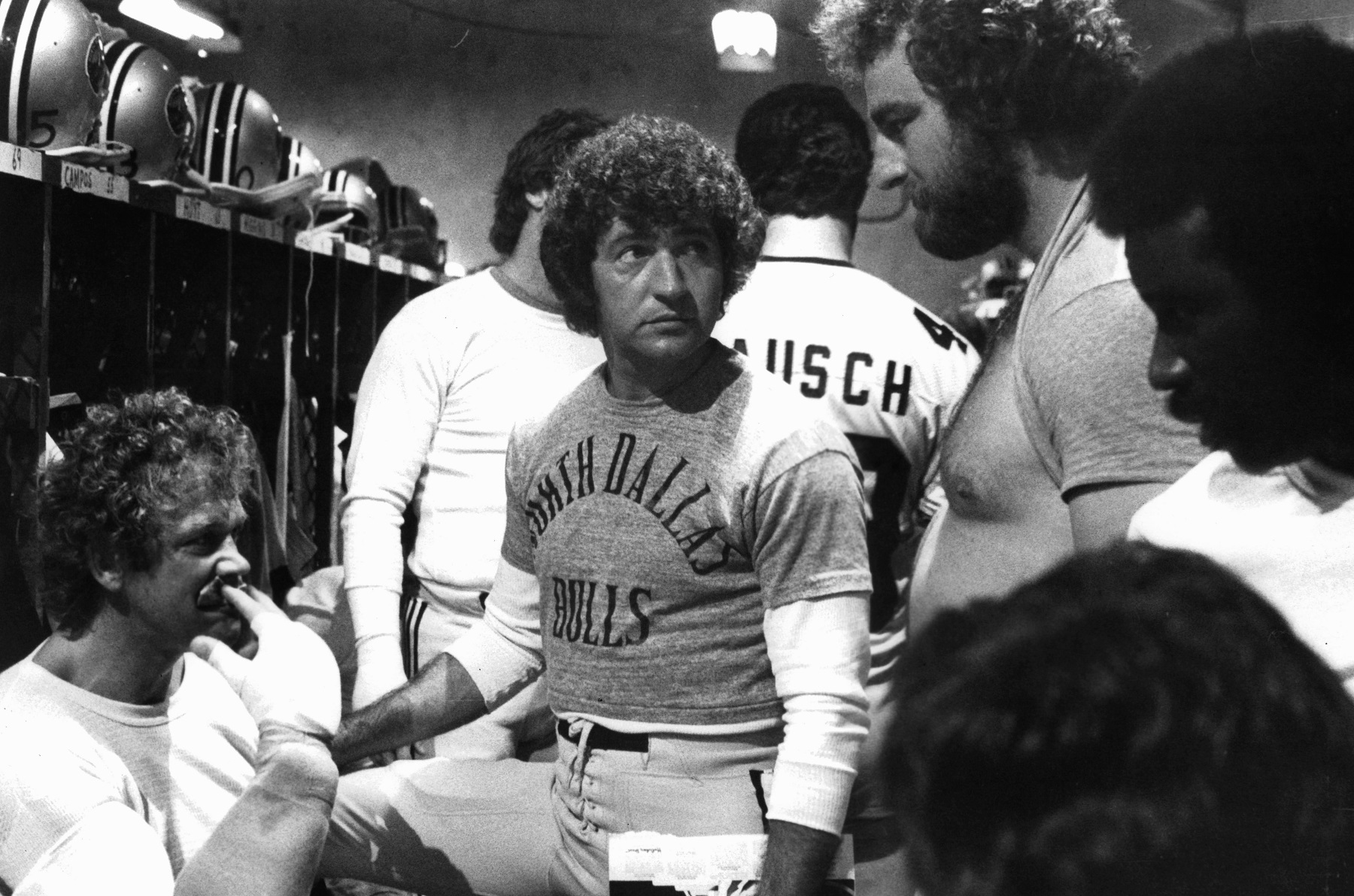 For a movie revolving around the sport of pro football, North Dallas Forty didn't have much in the way of on-the-field footage along the lines of Any Given Sunday. However, like that movie and The Last Boy Scout, it did deliver a gritty message.
The 1979 motion picture benefitted from a strong adaptation of Peter Gent's novel and a star-studded cast. Davis, playing the role of quarterback Seth Maxwell – obviously based upon real-life Dallas Cowboys QB Don Meredith – was a Hollywood novice. But he was surrounded by Nick Nolte, Dabney Coleman, Charles Durning, and noted NFL wildman John Matuszak.
Both funny and dark at times in documenting owners' greed and players' desperation to keep playing, it made a modest $26 million at the box office. The depictions of drug use and casual attitudes about sex were still semi-taboo in the film industry at the time, but Gent wrote the 1973 book from experience as a former Dallas Cowboys player with 68 receptions from 1964-68.
The defining scene: Is football a business or a game?
Much of North Dallas Forty revolved around the characters portrayed by Mac Davis and Nick Nolte, a fun-loving quarterback and a worn-out receiver, respectively. While both actors were accomplished in the entertainment industry, neither was particularly athletic.
On the other hand, John Matuszak showed himself to be much more than "just a jock." The man known as "Tooz" was a defensive end for the Oakland Raiders from 1973-81, playing for a pair of Super Bowl champions. However, he may have missed his true calling, because one of his scenes was the defining moment of North Dallas Forty, delivering the blunt reality of pro sports.
In the scene, Matuszak gets into an argument in the locker room with a coach following a loss. When the coach starts to lay the blame on Davis, Matuszak intervenes with a rant – punctuated by salty language — so brilliant that it feels as though he was speaking from experience rather than reciting a script.
"To you it's just a business," Matuszak admonishes the coach, "but to us it's still gotta be a sport."
The coach responds that players are hired to do a job, and Matuszak delivers the signature quote of the movie:
"Every time I call it a game, you call it a business. And every time I call it a business, you call it a game."
As his teammates look on in amazement, Matuszak finishes the confrontation by tearing off the coach's suitcoat and hurling some additional choice words at him.
Nolte looks at Matuszak in amazement and says, simply, "Far out."