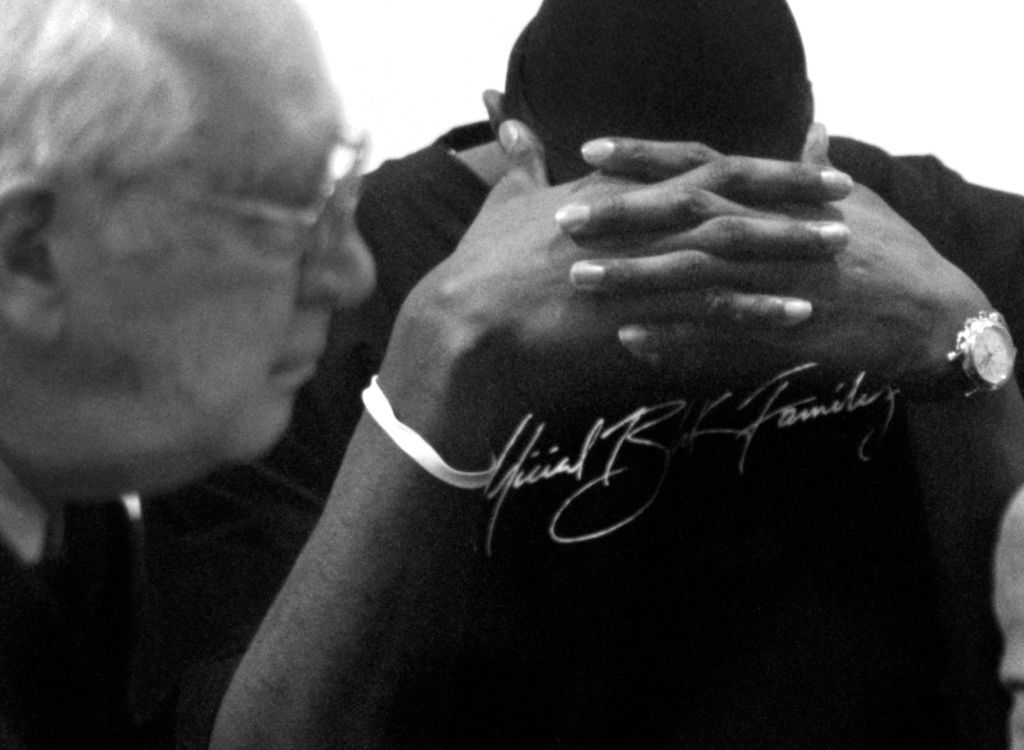 Malik Sealy's Death Had Quite an Impact on 2020 Hall of Famer Kevin Garnett
Malik Sealy's death back in 2000 had quite an impact on former teammate and newly inducted Hall of Famer Kevin Garnett.
Kevin Garnett always looked up to Malik Sealy. Sealy was Garnett's boyhood idol and later became his teammate and friend. Garnett was also one of the last people to see Sealy alive. Back in 2000, Sealy left a party that celebrated Garnett's birthday and on his way home he was struck and killed by a drunk driver. Things have never been the same for Garnett, who was recently informed he is a 2020 member of the Naismith Memorial Basketball Hall of Fame.
Who was Malik Sealy?
A native of the Bronx, New York, Malik Sealy played high school basketball at Tolentine High School and guided his team to a 30-1 record and a state title. Sealy went on to play college basketball at St. John's University under coach Lou Carnesecca. In addition to being a prolific scorer, Carnesecca referred to Sealy as extremely coachable.

"Malik could dance with you. You showed him something once and he understood what you were trying to accomplish. It's what we call coachable. It was the same thing off the court. You talked about something, he understood. He was coachable in life, too."

Lou Carnesecca
Sealy finished his career at St. John's with 2,401 points which was good enough for second all-time in school history. Twice, he was named First-Team Al-Big East. Sealy went on to become the 14th overall pick in the 1992 NBA draft, selected by the Indiana Pacers. He went on to enjoy a healthy eight-year career in the NBA before his untimely death as a member of the Minnesota Timberwolves in 2000.
Sealy dies in tragic car crash in 2000
Malik Sealy was into an eight-year NBA career when tragedy struck on May 20, 2000. Sealy was driving home from celebrating Kevin Garnett's 24th birthday in downtown Minneapolis and was struck by a pickup truck that was driving the wrong way on a divided highway. The driver of the truck,
Souksangouane Phengsene, was intoxicated and sentenced to four years in prison. He had also been convicted of DWI in 1997. (After serving time for Sealy's death, he was arrested and charged with felony drunk driving again in 2006).
At Sealy's funeral, Garnett remembered his friend's constant smile. Although the funeral was no logical place for smiles, Garnett attempted to do his best Sealy imitation when he addressed hundreds of mourners.
"The reason I'm smiling is because this is how I last remember my man … hundreds and hundreds of times,″ Garnett said. Garnett's smile quickly vanished and he broke down in tears, covering his face. "I'm not afraid to cry, you know?″ he said after a while.
In 1999, Garnett said he had always looked up to Sealy because Sealy was someone who reminded KG of himself. "I wasn't the most confident guy at that time, and I was trying to find someone who was another me. Not the best player, but someone who played like me," Garnett said in 1999. "With Malik, I just related to his body."
The impact Sealy had on Garnett
When Kevin Garnett was in high school, he needed someone to look up to on the basketball court. He found Malik Sealy. Sealy was Garnett's boyhood idol and they eventually became teammates and friends. "Malik had me wanting to go to St. John's and wear the red and be a Redman," Garnett once said.
When Garnett joined the Minnesota Timberwolves, he opted to wear No. 21, which was Sealy's number at St. John's. In 1999, Garnett and Sealy became teammates when Sealy signed as a free agent with the Timberwolves in January of that year. "One day, he asked me to go to dinner," Garnett said. "We went to dinner and that's where the friendship started. I started to confide in him a little more, talked and opened up. It felt real good to have what I felt was a real teammate around me."
When Garnett was traded from the Boston Celtics to the Brooklyn Nets, Garnett wore No. 2, Sealy's number in Minnesota. He was unable to wear No. 2 in Boston because the number is retired in honor of Red Auerbach. After Sealy's death, Garnett also got a tattoo with Sealy's name on his right arm.
"I think everybody goes through something in life that makes them who they are in the present and that's was Malik was for me," Garnett said.