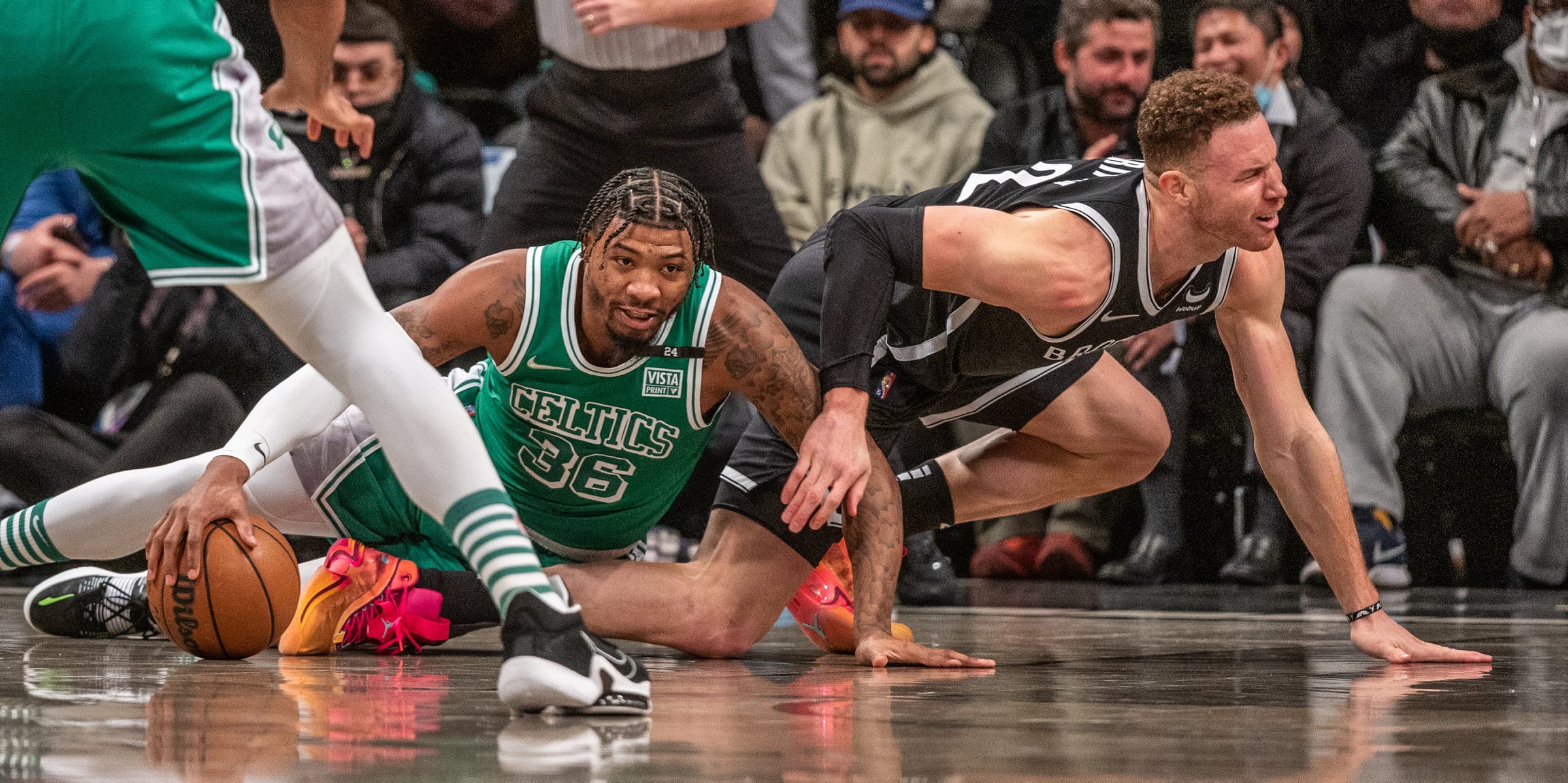 Marcus Smart Praises Boston Celtics Newcomer Blake Griffin Just as You'd Expect
Boston Celtics point guard Marcus Smart loves the recent signing of Blake Griffin.
The Boston Celtics took a step toward addressing their excruciatingly thin frontcourt this week by signing veteran big man Blake Griffin. With center Robert Williams III out likely until at least December, the Celtics needed to make a move to address their in-the-paint play. Count veteran point guard Marcus Smart as being on board with the move, and he praised the play of Griffin the way you thought he would.
Marcus Smart has high praise for Blake Griffin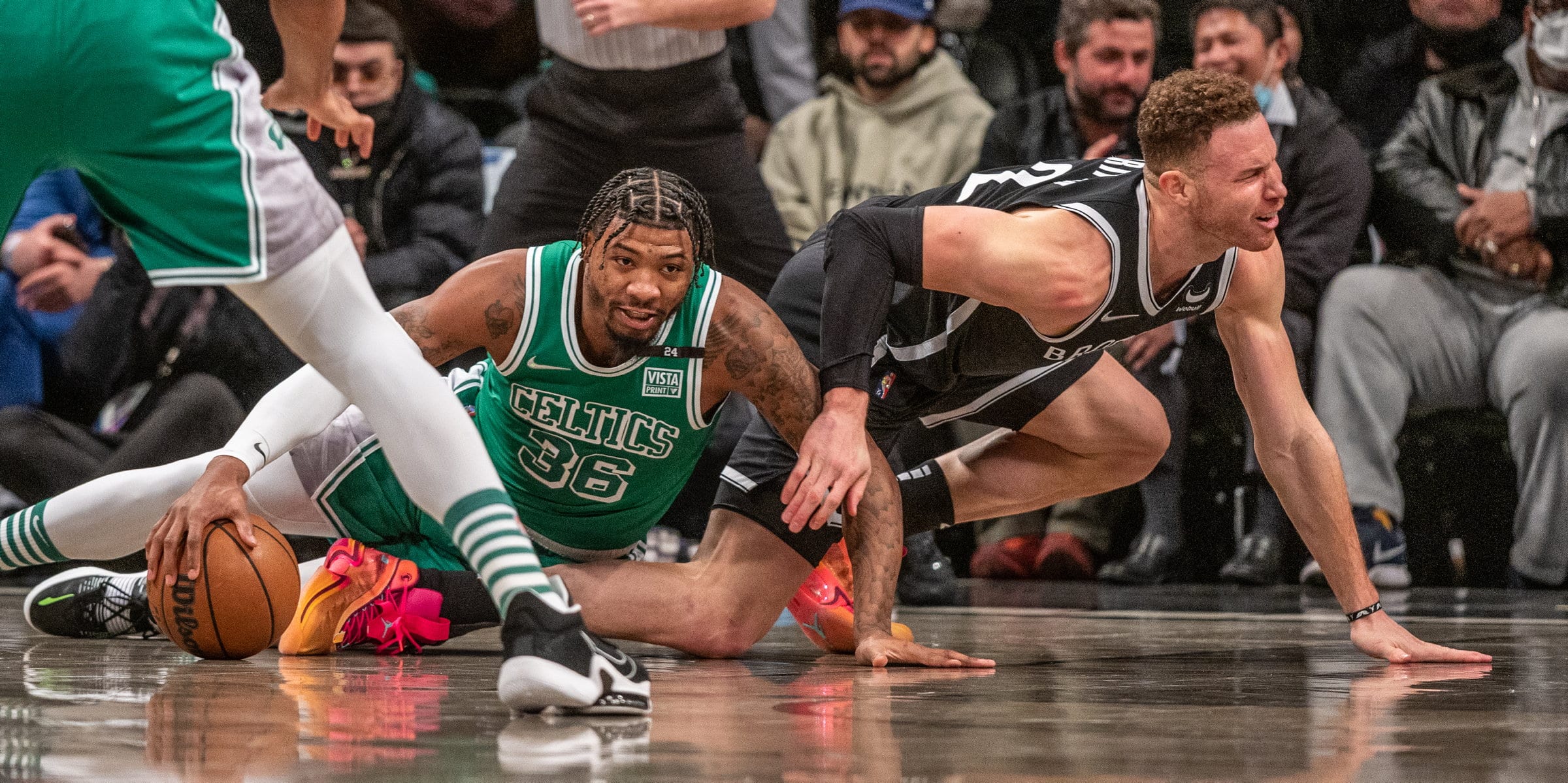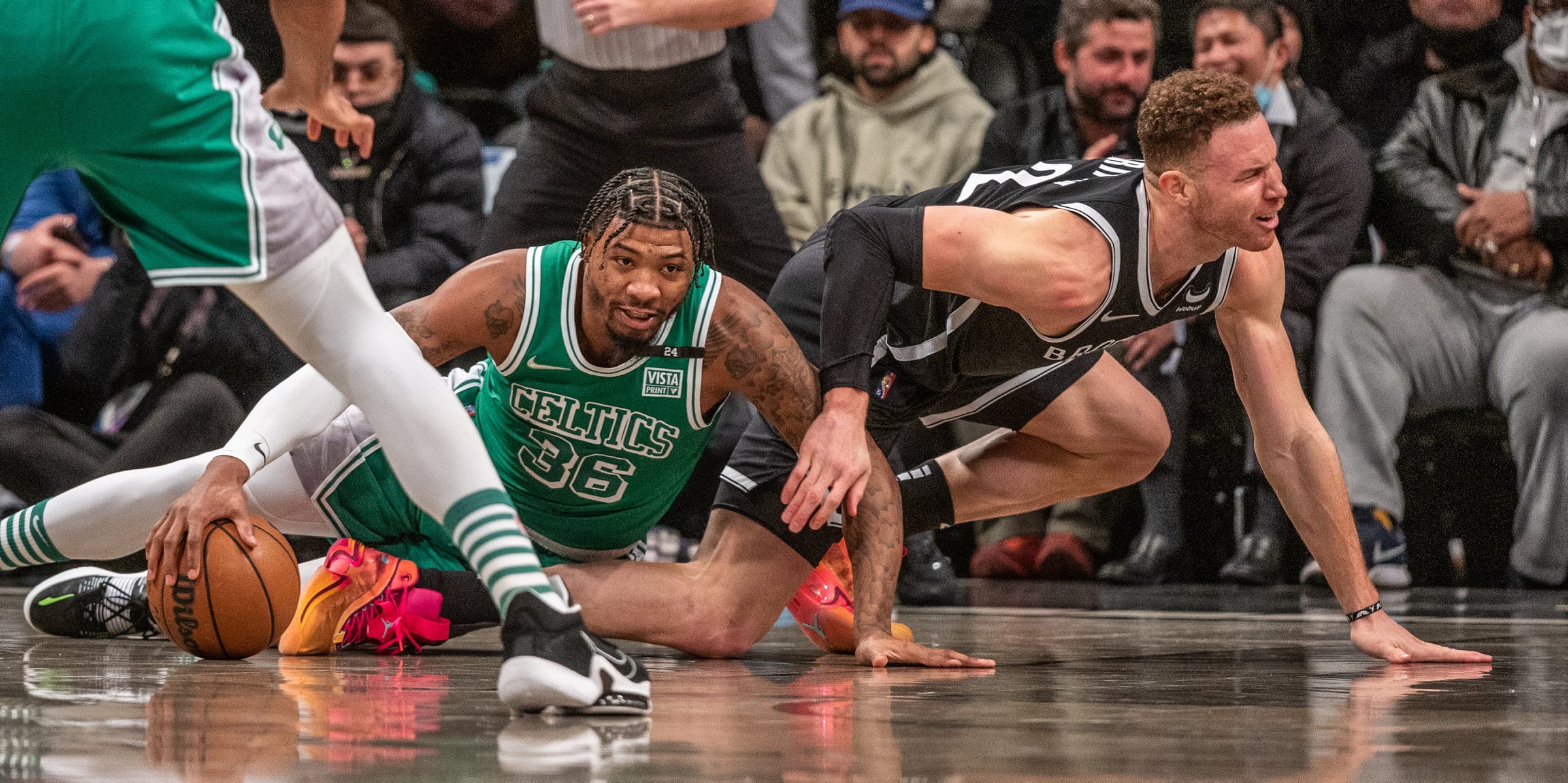 The Celtics are fresh off their first NBA Finals appearance since 2010 and enter the 2022-23 season with high hopes. Oddsmakers have them as the favorite to win the NBA championship this season after falling to the Golden State Warriors in six games in the championship round last year.
Boston bolstered its bench in the offseason after using primarily an eight-man rotation throughout the postseason. The Celtics traded for veteran guard Malcolm Brogdon without shaking up their core players. They also signed veteran Danilo Gallinari to provide a scoring spark off the bench.
Gallinari tore his ACL during a summer game in Italy and is expected to miss the season. The Celtics then just got word that Williams needed arthroscopic surgery on his knee that hobbled him throughout the playoffs. Boston went out and inked Griffin, the No. 1 pick in the 2009 NBA Draft, to a one-year deal this week.
Injuries and age have caught up with Griffin. He's a far cry from the six-time All-Star he was, but he can still be a serviceable player in Boston. He won't be called on to carry the team, and Smart loves the Smart-like features he brings to Boston, like drawing offensive fouls.
"Obviously, you know Lob City Blake and that Blake Griffin," Smart said Saturday, per Mass Live. "He's not there, and he's not above the rim anymore, but he still does great things. He's a great professional. Last year, he led the league in charges taken. For a guy that doesn't play as much, that speaks volumes of what he does."
Smart said there will be a three-way competition for charges drawn
Smart is the heart and soul of the Celtics. He has been for years. He goes all-out every minute he's on the court. Smart is one of those players who, if he's not on your team, you can't stand him. If he's wearing your colors, you love him.
He believes Griffin will be the same type of player.
"He can affect the game not just with his offense, but defensively," Smart said. "So it'll be a great pickup for us. It's a great vet for some of these young guys to listen to and what he has to offer."
Griffin drew 26 charges last year, an impressive number for a guy who averaged 17.1 minutes and played 56 games. His 26 tied him for first in the league. Celtics guard Derrick White came in second with 25 per game. Smart, who had 16, said there likely will be some competition among the three in the charges-drawn category this year.
"It's definitely going to be great," Smart said. "We are going to challenge each other every day, and you got three of the best charge takers in the game on the same team. It's only going to help everybody else."
Like Sportscasting on Facebook. Follow us on Twitter @sportscasting19 and subscribe to our YouTube channel.