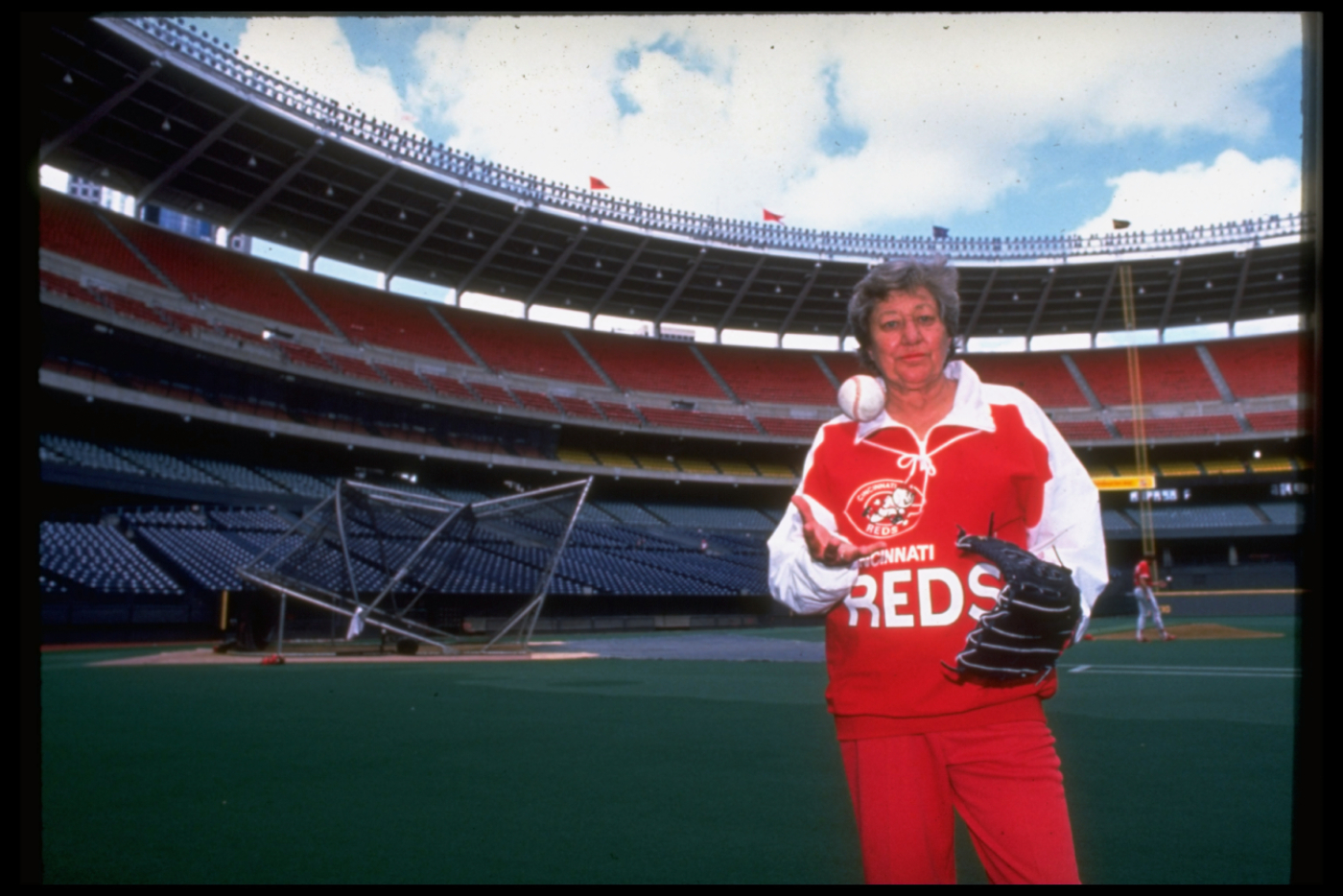 Marge Schott's Huge Net Worth Was Overshadowed by Her Racist Remarks
Former Cincinnati Reds owner Marge Schott's huge net worth at the time of her death is overshadowed by her racist remarks.
Marge Shott's past is quickly catching up to her. The late former owner of the Cincinnati Reds has frequently been in the news recently despite the fact she died in 2004. Her racial comments while she was the owner a Major League Baseball team are coming back to haunt her. The University of Cincinnati has now decided to remove her name from the school's baseball stadium.
Marge Schott's days as owner of the Cincinnati Reds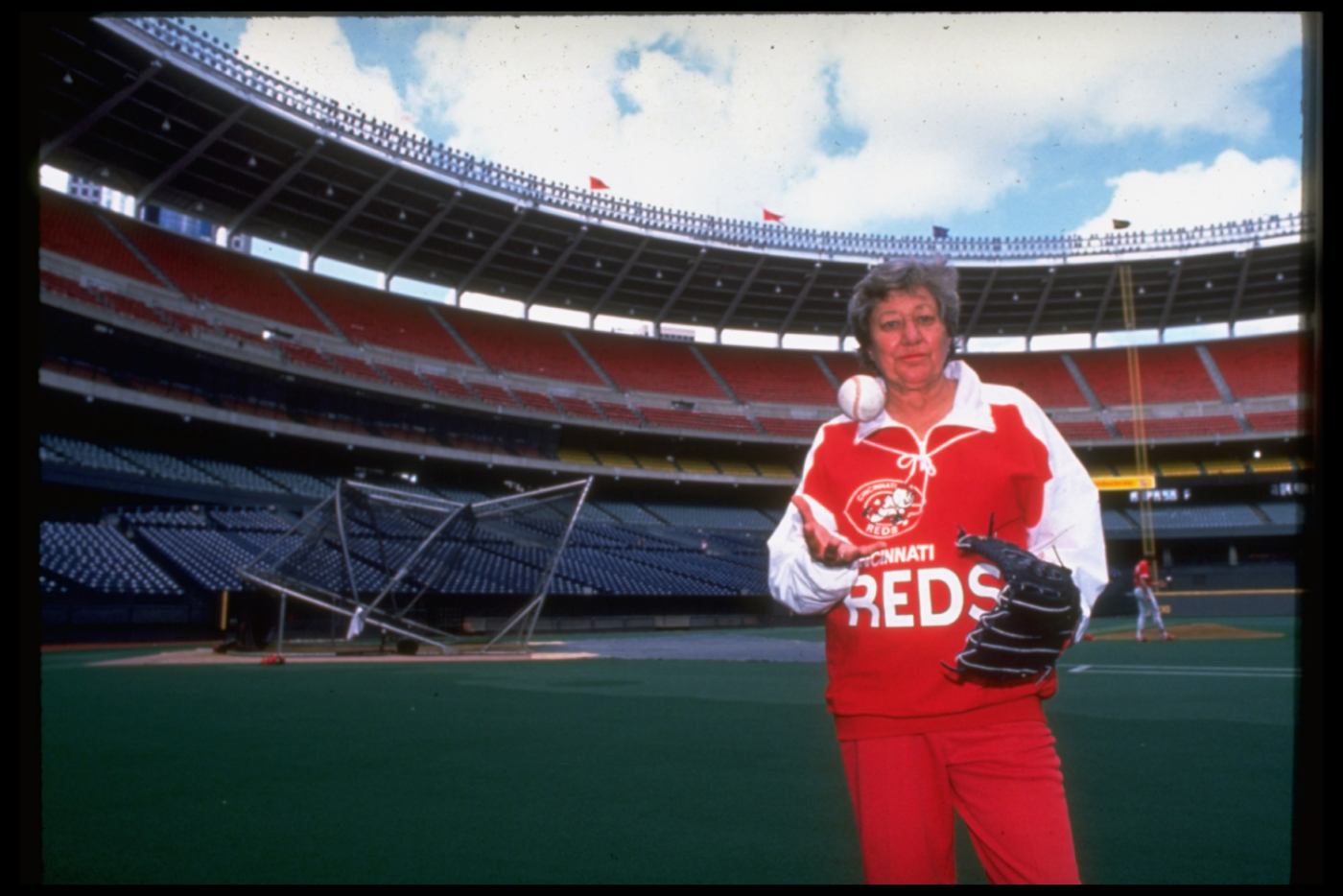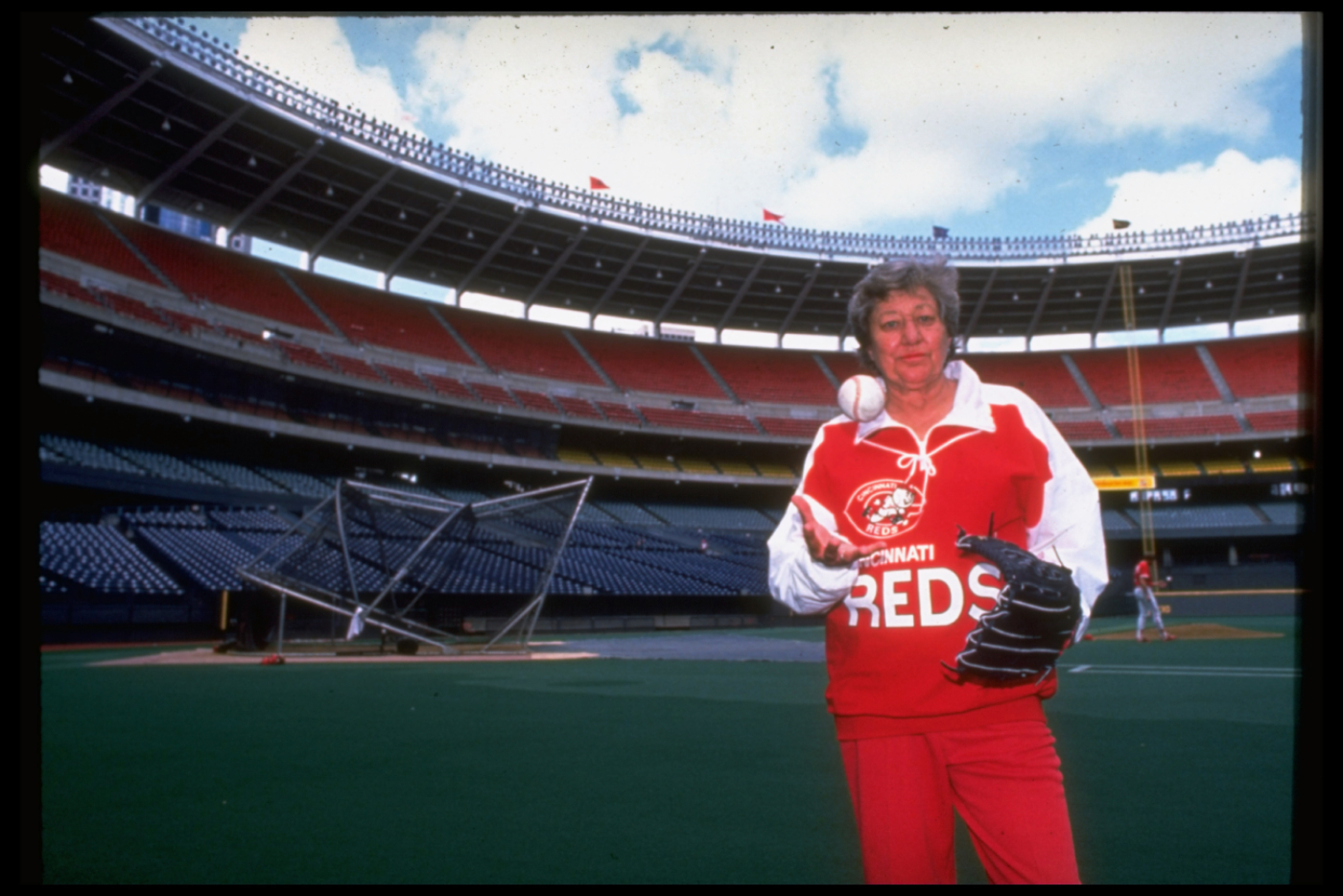 In 1981, Marge Schott purchased a minority interest in the Cincinnati Reds. Three years later, she bought a controlling interest in the team and became president and CEO of the team. Schott didn't have a huge baseball background and she was considered a very frugal baseball owner.
Schott was an owner who said what's on her mind. Oftentimes, she did it without thinking. A 1996 Sports Illustrated article, recalled a conversation prior to a baseball game that Schott has with then-MLB Commissioner Bart Giamatti.
Schott: "Is this a girl batboy or a boy that needs a goddamn haircut?"
Giamatti: "Well, Marge, that's a question you ought to take up with the young person after the game."
Schott: "Is that a boy or a girl?"
Giamatti: "It's a young man with a modern haircut."
Schott: "Well, he'll never be out here again with long hair like that…."
Giamatti: "Marge, you're killing me here!"
Schott's racial slurs led to her dismissal
Many times, Marge Schott's comments went too far. She used racial slurs toward some of her players and it eventually forced her out of the game. ESPN provided a timeline of events that caused her demise. She was sued by former team controller Tim Sabo in 1991 because Sabo said he was fired for opposing the team's stance on hiring Black people.
In 1992, former marketing coordinator Carl Levy said that Schott once referred to Cincinnati Reds outfielders Dave Parker and Eric Davis as "million-dollar ni**ers." Sharon Jones, a former executive assistant with the Oakland Athletics, also said Schott quipped, "I would never hire another ni**er. I'd rather have a trained monkey working for me than a ni**er" during a conference call.
Schott said the use of the N-word was in jest. In 1993, Schott was suspended for one year. In 1996, Sports Illustrated quoted Schott speaking in a "cartoonish Japanese accent" and saying, "I don't like it when (high school-aged Asian-Americans) come here, honey, and stay so long and then outdo our kids. That's not right." Schott was then given the choice of giving up day-to-day operation of the team or face suspension of more than one year. She gave up control of the team in June of 1996 and then agreed to sell the team in 1998.
What was Marge Schott's net worth at the time of her death?
While Marge Schott repeatedly uttered racist slurs, she also did some good in the local community, donating money to several institutions within the city. She donated $2 million to the University of Cincinnati and the team named its baseball stadium after her. Schott's name was removed Monday, according to ESPN.
"Marge Schott's record of racism and bigotry stands at stark odds with our University's core commitment to dignity, equity, and inclusion," Pinto said Tuesday in a prepared statement. "My recommendation to the board to remove her name is grounded in the firm belief that speaking out against exclusion is as essential as speaking up for inclusion. I hope this action serves as an enduring reminder that we cannot remain silent or indifferent when it comes to prejudice, hate, or inequity."
According to an inventory filed in Hamilton County Probate Court, Marge Schott had a net worth of $123.4 million at the time of her death. According to lawyers, almost all of it would go to the charitable foundation established by Schott and her late husband, Charles.