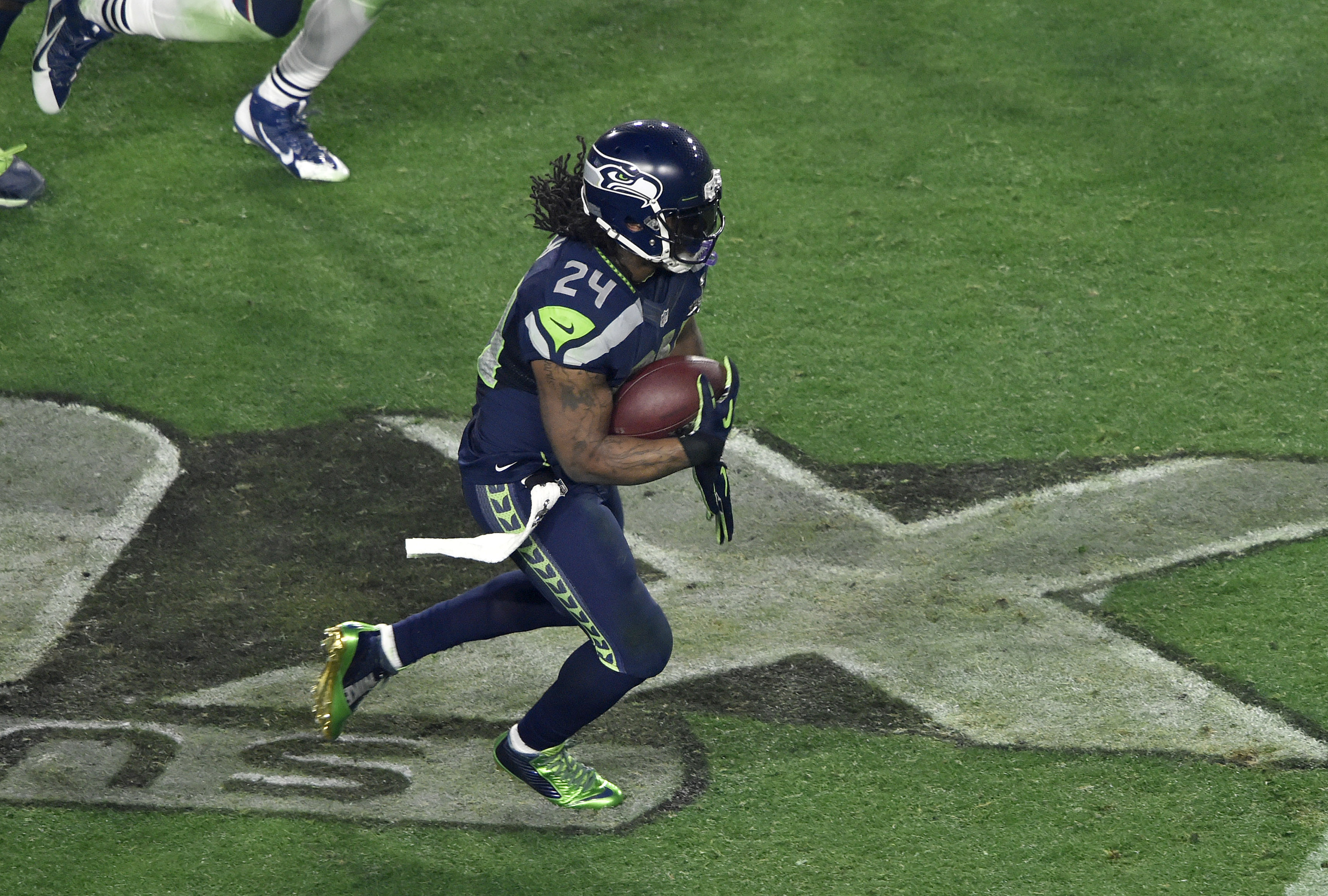 Marshawn Lynch Interviewing Dr. Fauci Is Exactly What We All Needed
Marshawn Lynch had quite the interview with Dr. Fauci.
He wasn't just there so he wouldn't get fined. Marshawn Lynch, a member of the Seattle Seahawks Super Bowl teams in 2014 and 2015, was in full beast mode when he sat down with Dr. Antony Fauci to discuss the COVID-19 vaccines. Lynch released the interview, which took place last month, on his YouTube channel, and it was informative and just as entertaining as one might imagine.
Marshawn Lynch was never known to be much of a talker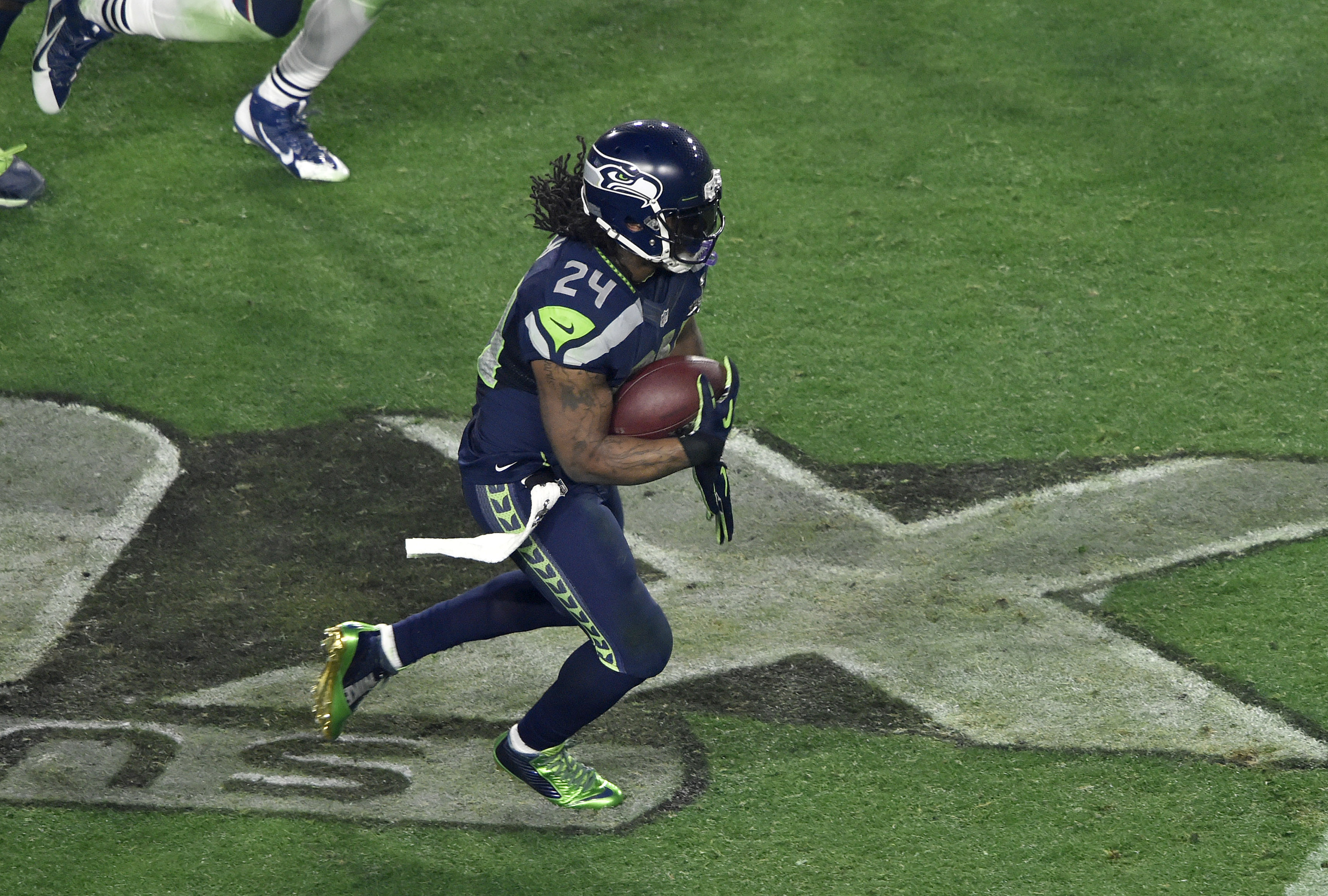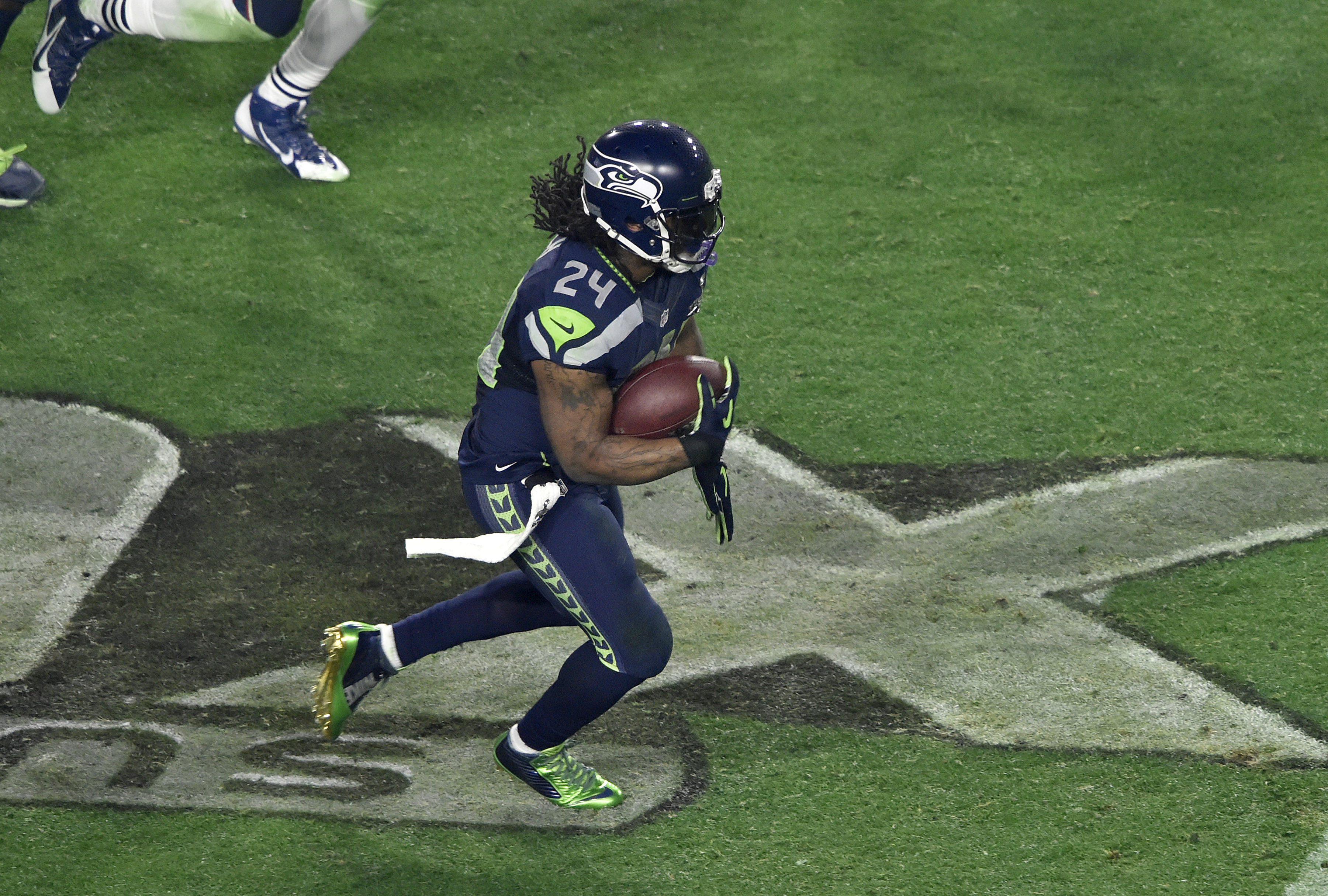 During his playing days, it took everything to get Marshawn Lynch to speak. He did much of his talking on the football field but when the game was over, Lynch wasn't overly fond of meeting with the media. He was fined on multiple occasions for not giving the NFL-mandated interviews after the games.
Lynch was fined $50,000 on separate occasions in 2013 and 2014 for not speaking to the media after a game, according to Mike Garofolo of the NFL Network. Lynch has also been warned he would face a $500,000 fine if he didn't speak to the media during Super Bowl week as a member of the Seattle Seahawks.
Super Bowl week was when Lynch uttered his famous "I'm just here so I won't get fined" comments. According to ESPN, Lynch stood behind the podium for a total of 4:51 and was asked 29 questions. He answered them all with some variation of him just being there so he wouldn't get fined. When the timer he set on his phone hit the 4:51 mark, he said "time," stood up, and walked away.
Marshawn Lynch speaks with Dr. Fauci and it's what we all needed
Former NFL running back Marshawn Lynch recently had a sit-down interview with Dr. Anthony Fauci to discuss all things COVID-19. The interview was mainly to educate members of the Black and Hispanic communities and help them make informed decisions about getting the vaccine. The interview was gold from the get-go.
"It's a pleasure to meet the Dr. Faucheesy himself, you understand me? What's happenin' Big Dawg," is how Lynch opened the interview. After Fauci said it was a pleasure to be there, Lynch same right back. "Did you understand anything I just said?" he said, laughing.
"So, what's going on bossman?" Lynch asked. Fauci, the director of the National Institute of Allergy and Infectious Diseases, wanted to sit down with Lynch and discuss the vaccine. Fauci said African-Americans and Hispanics "get more serious disease, more hospitalizations, and more deaths." Fauci wanted to team with Lynch to help spread the word about the importance of getting vaccinated. Lynch listened and had his own set of questions and comments.
While entertaining, Lynch's interview was also informative
After Dr. Fauci rattled off his stats about African-Americans and Hispanics being at a higher risk for COVID-19, Marshawn Lynch perked up. "So what I do believe, Big Dawg, is that's unfortunate," said Lynch, who has not been vaccinated yet. "When you put those numbers out there, it makes my antennas perk up.
"When it comes to the government giving back to communities that look like me, we don't seem to be on the well-received end of those situations. I mean, I believe there is an education-type situation, and not so much the vaccination, but any time we have been told we are going to be in a situation to have something gave to us or put in our communities to help us, it seemed to turn out very bad for us.  It gets to the point where it's almost like a gamble."
Fauci understood Lynch's skepticism. "I totally respect the reluctance that African Americans have about things like this because you're absolutely right. the history of how the federal government, going back decades, particularly in the area of medical issues, how they've treated African Americans has not been something to be proud of," Fauci said. "When we get over this outbreak, I hope we don't forget all the things you are talking about. What we've got to remember is let's get through this coronavirus pandemic now. Let's get African Americans and Hispanics vaccinated. But when it's over, let's try and make a commitment that would likely last for decades and decades to try and turn around those conditions that got African Americans behind the eight ball in the first place."