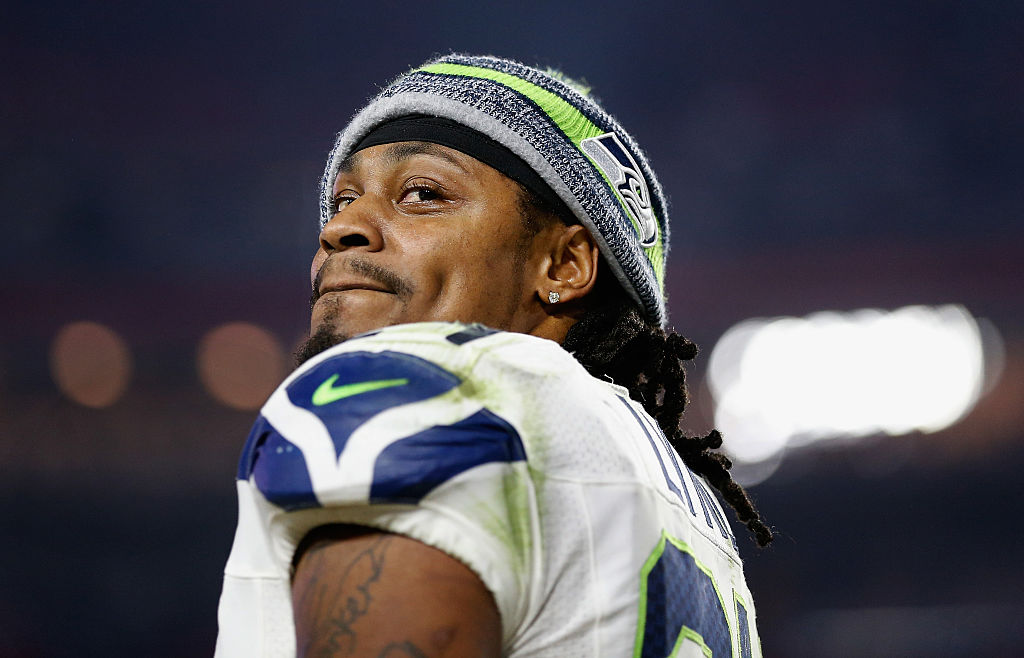 Marshawn Lynch Had to Pay Over $130,000 in Fines Across One Season
Marshawn Lynch regularly appeared on the NFL's fine list. Lynch violated league rules so often one year that he had to forfeit over $130,000.
Marshawn Lynch excelled at appearing near the top of two charts: the most rushing touchdowns each year, and the most fined players in the NFL.
In his prime, Lynch was easily one of the league's top running backs. But the Seahawks star also incurred the NFL's wrath so often that the league fined him over $130,000 one year.
What did Lynch do to forfeit all of that money? Let's take a look.
Marshawn Lynch is one of the best running backs in recent memory
A first-round pick of the Buffalo Bills in 2007, Marshawn Lynch's tenure in New York ended with injuries and legal issues. Despite Lynch posting 1,000-yard seasons in his first two years, Buffalo traded the Pro Bowl running back to Seattle in 2010.
Lynch became a global star in January 2011 when he broke nine tackles on a 67-yard touchdown run against the Saints. He followed that up with four straight seasons with at least 1,200 rushing yards.
Lynch earned Pro Bowl honors every year from 2011-14 and eventually landed on the 2010s All-Decade Team. He won a Super Bowl with the Seahawks in February 2014.
Lynch has an intriguing Hall of Fame case that voters need to consider later this decade.
Lynch is one of the NFL's most colorful figures from this century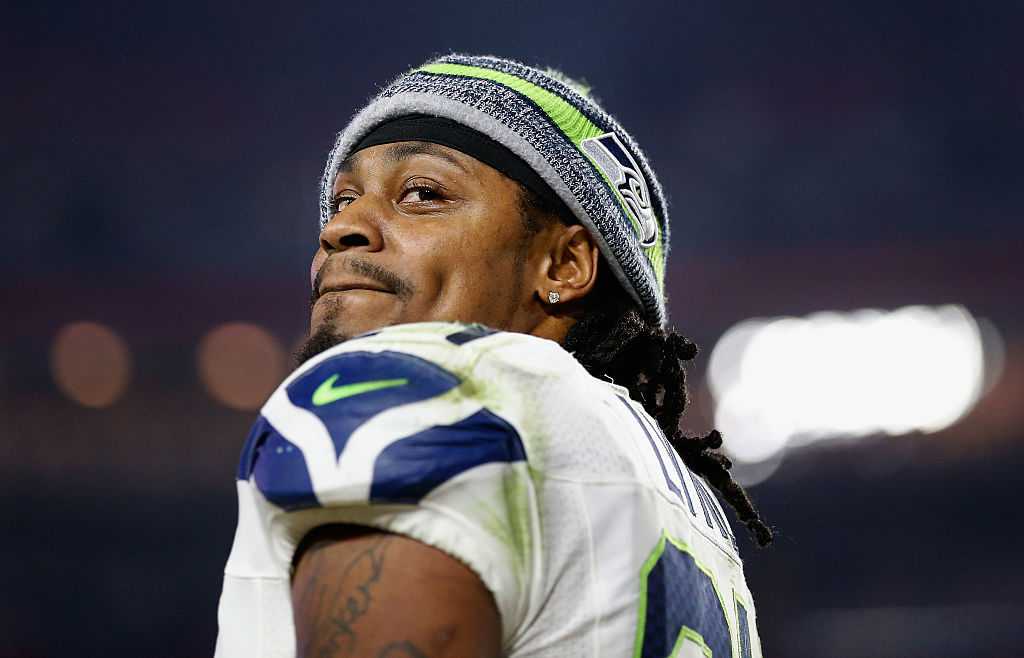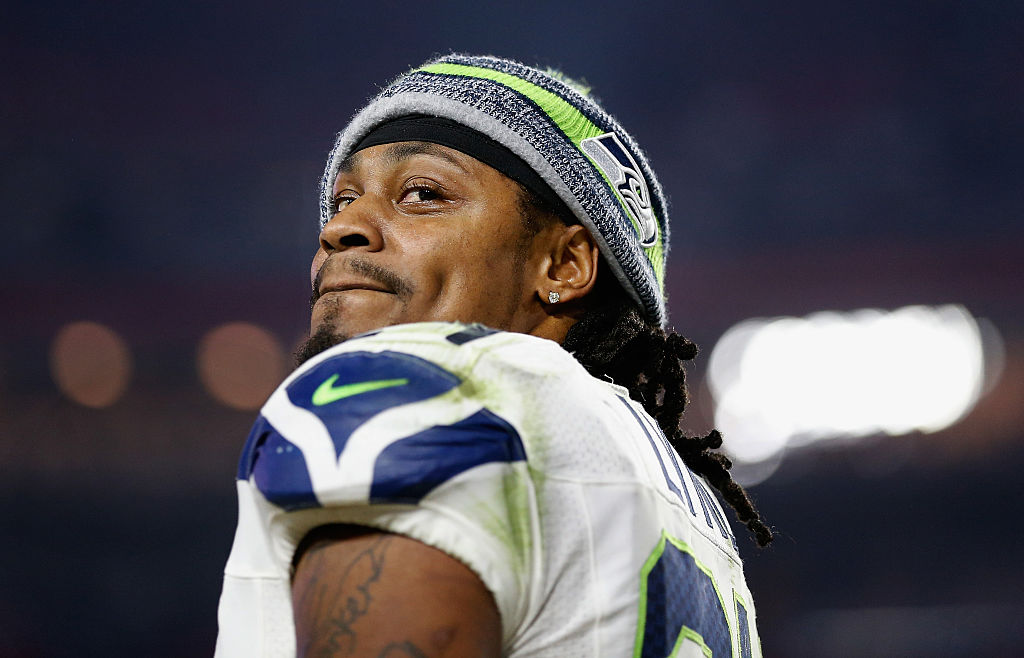 Marshawn Lynch's on-field success is only part of why he is a global icon.
Lynch had a unique personality that easily endeared him to fans. His dreadlocks, love of Skittles, and grills — the ones he wore, not the ones he cooked with — made him relatable.
Lynch openly loved chain restaurants like Applebee's and the Red Bull energy drink. Teammates always praised Lynch's kindness and generosity.
Really, Lynch could do nothing wrong. Unless, of course, you worked in the NFL's front offices.
The NFL fined Marshawn Lynch over $130,000 one season
The NFL has very clear policies on everything from uniforms to conduct. Among those policies are those involving interactions with the media.
Marshawn Lynch didn't enjoy talking with reporters. He often gave one word answers or, as he famously said at the Super Bowl, "I'm just here so I don't get fined."
Lynch said that for a reason. The NFL fined Lynch $50,000 in November 2014 for violating the league's media policy. Then, the league fined him another $50,000 for his media conduct the previous season.
Lynch explained to reporters at the Super Bowl in 2015 why he refused to hold traditional press conferences.
"Y'all shove cameras and microphones down my throat. But when I'm at home in my environment, I don't see y'all, but y'all mad at me. And if you ain't mad at me, then what y'all here for? I ain't got nothing for y'all, though. I told y'all that."
Those weren't the only fines Lynch received in the 2014 league year. The NFL docked him $11,050 for grabbing his crotch in a December 2014 victory over the Arizona Cardinals.
A month later, Lynch made another inappropriate gesture during the Seahawks' NFC Championship Game victory over the Green Bay Packers. The NFL fined the running back over $20,000 this time.
The final result? Lynch forfeited $131,050 in 2014, almost all of which came from not speaking with the media.
There is a lesson to be learned there. But if we told Lynch what it was, he would likely just respond, "Yeah."