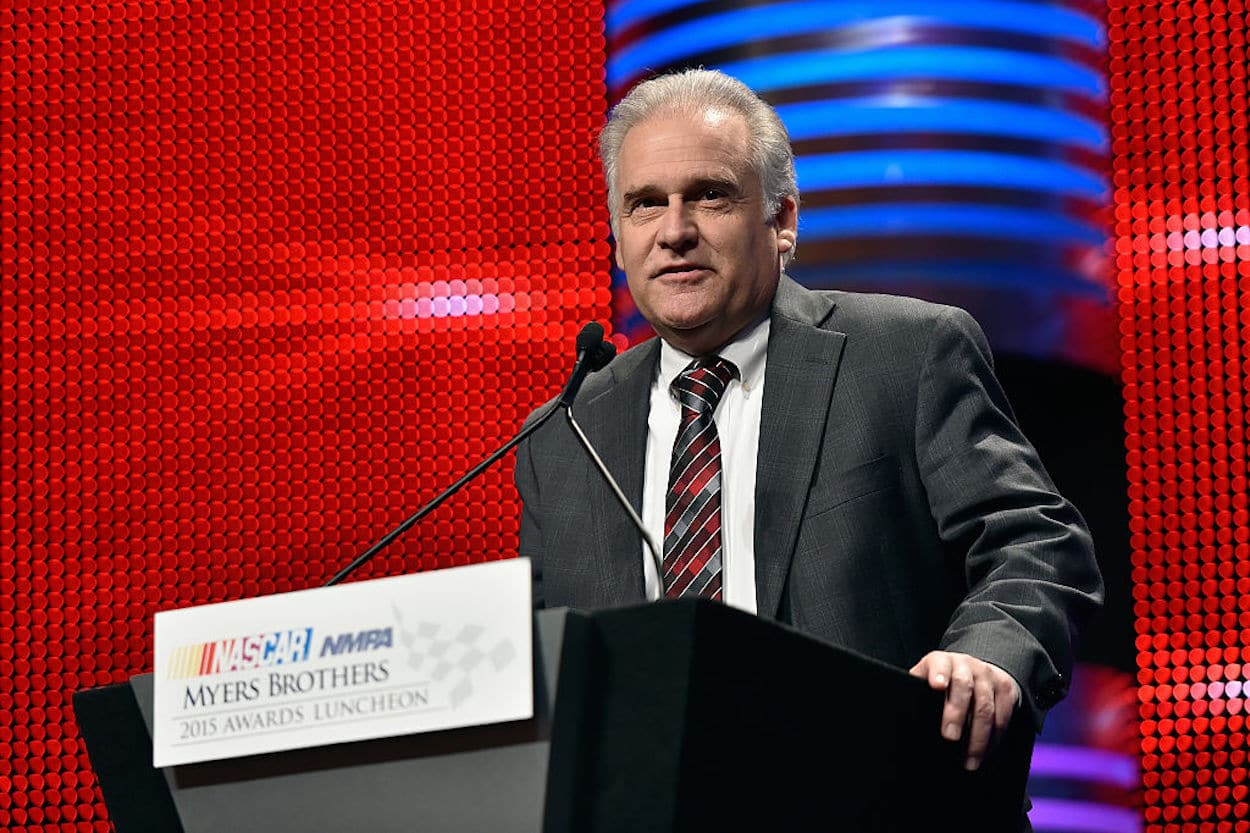 Martinsville President Clay Campbell Shares Hilarious Dale Earnhardt Story, Dishes on Day vs. Night Racing, Hot Dogs, and More
Ahead of this weekend's race at Martinsville, Sportscasting scored an exclusive interview with track president Clay Campbell.
It's race week for the NASCAR Cup Series at Martinsville Speedway, and that means it's a busy week for track president Clay Campbell, whose grandfather — the late H. Clay Earles — founded the fabled Virginia short track in 1947. 
Campbell, who sold the facility to International Speedway Corporation (which was later absorbed by NASCAR) in 2004, has since remained at the helm of the speedway despite no longer having an ownership role.
Earlier this week, Campbell sat down with Sportscasting.com for an exclusive Zoom interview where he discussed several timely and interesting topics related to Martinsville and Sunday's Xfinity 500 — the penultimate race of the Cup Series season and the final race in the Round of 8 from which four drivers will advance and be part of the Championship 4 who compete straight up for the title at Phoenix on November 6.
Let's see what Campbell had to say.
Clay Campbell explains what distinguishes the famous Martinsville Speedway hot dog
If you have ever attended a race at Martinsville Speedway or just have a working knowledge of the track's rich history, you're almost certainly aware that Martinsville's famous Jesse Jones-brand hot dog is almost as legendary as the track itself. OK, that may be a stretch, but you get the idea.
Taking time to patronize a Martinsville Speedway concession stand for a hot dog — or several — is virtually a rite of passage for anyone who attends a race at the .526-mile paperclip-shaped oval. Don't believe me? On a typical race weekend, the track sells around 70,000 of its savory cherry-red delicacies on a bun. That's more than the number of people who will attend Sunday's race, and it's enough hot dogs — if lined up end to end — to cover the distance of 12.6 laps around the track. 
So what is it exactly that sets the Martinsville hot dog apart and makes it so special?
"You go to almost any ballpark in the country, and what are you going to get?" Campbell said. "You're going to get a hot dog with nothing on it. And in a lot of cases, it's hard enough that you could knock somebody out with it, but you go to a condiment stand and put whatever you want on it. When you order a hot dog here, you get it all the way — mustard, chili, slaw, onions, unless you don't want any of those components. 
"It's fresh, warm, and it's $2. So if you combine the product itself and the affordability at two bucks, there you go."
Simple enough, right?
Clay Campbell opens up about special memory he shared with Dale Earnhardt long ago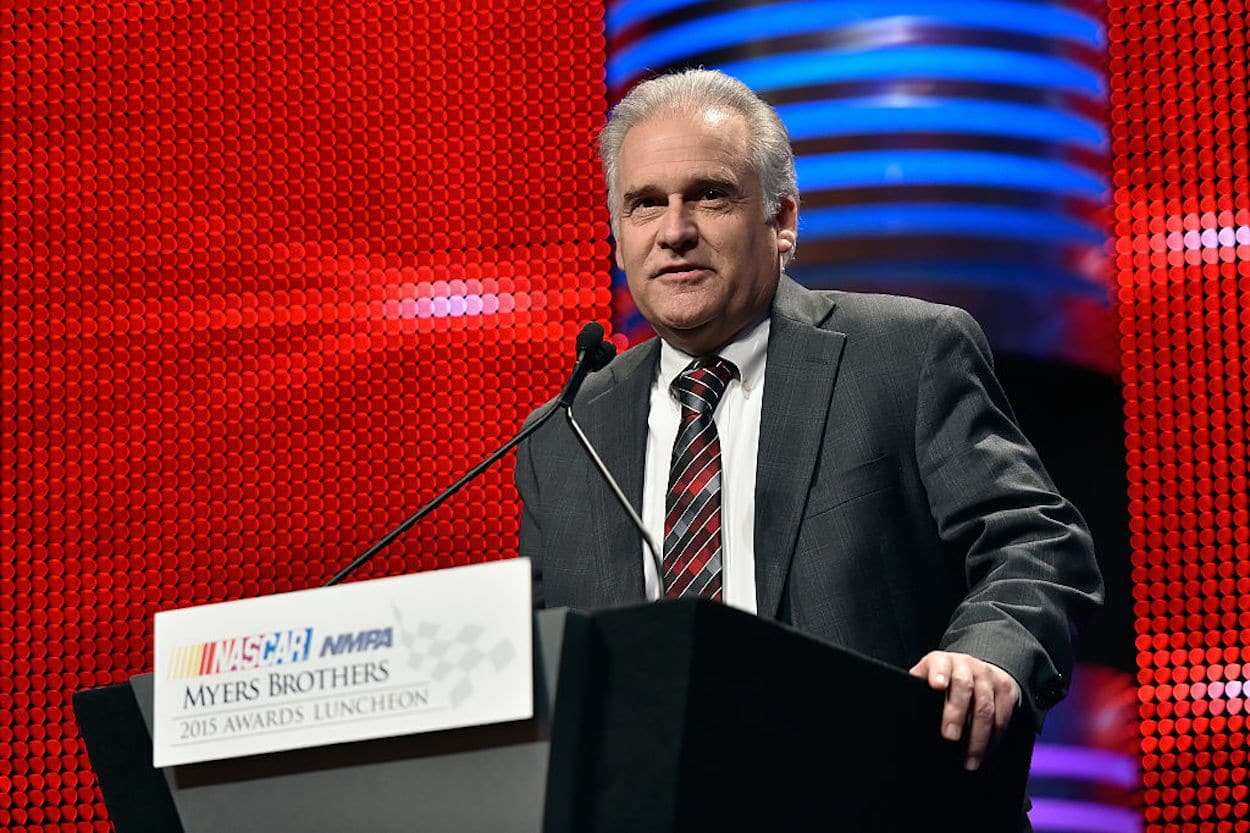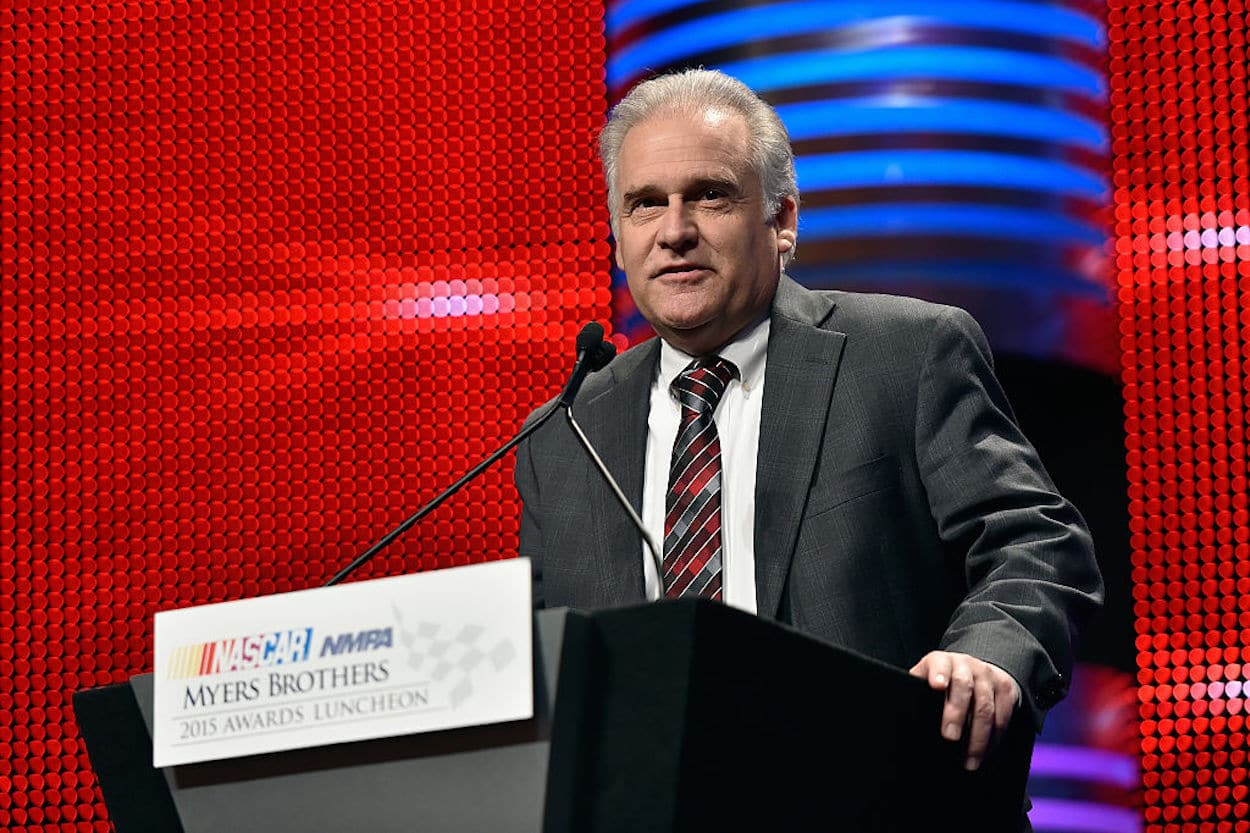 Over his decades of involvement at Martinsville Speedway, Clay Campbell has enjoyed having the opportunity to meet and mingle with virtually all of NASCAR's biggest stars both leading up to the race and, of course, in Victory Lane.
Oddly enough, though, one of Campbell's most cherished memories with a driver came on a non-race weekend. And the driver was none other than the late Dale Earnhardt. Campbell doesn't remember the exact date when it happened, but he believes it was around 1987 — when Earnhardt's No. 3 car carried primary sponsorship from Wrangler and Martinsville had a now-long-since-removed lake outside of Turn 4.
"I've got numerous memories with him, but this one I'll never forget," Campbell said of Earnhardt. "He was up here testing for Richard Childress one week — I think it was a two- or three-day test when he was driving the Wrangler  car. So, he came in one day and it was during a break, and he said, 'Clay, are there any fish in that lake?' I said, 'Yeah, there are plenty of fish in there.' 
"He said, 'You think we can fish in there?' I said, 'If you want to.' So the next day, he drove up in his pickup truck, and he had the bed of his pickup truck full of rods and reels. So at lunchtime, when they broke for lunch, he and I went out there to the lake and fished for an hour. It was wonderful."
Earlier this year, on Twitter, Campbell recalled another unforgettable moment with the NASCAR Hall of Famer and seven-time Cup Series champion — but this one took place in Victory Lane. You can check it out for yourself below.
Clay Campbell discusses Martinsville's pivot back to day racing over night
Since 2020, Martinsville Speedway's springtime NASCAR Cup Series race has been contested under the lights on Saturday night. 
But next year, all that changes as the track will revert back to its more traditional Sunday afternoon Cup race in the spring (Martinsville's fall race has remained a Sunday afternoon affair).
Campbell is just fine with the move, which may or may not excite most fans. 
"When we did the night race, I think everybody loved it," he said. "It was something that we wanted to do, and everybody had asked, 'When are you going to run a night race?' So we put up lights, but believe it or not, the lights were not put up for us to run a night race. That wasn't the reason."
Campbell explained the real impetus for the track installing lights was the fall 2015 race that ended after the sun had gone down due to several unanticipated delays in the action.

"Jeff Gordon won his last race here almost in the dark, and we realized then we had to put up lights," Campbell said. "We can't be in the playoffs and have something like that happen and have to end the race because you can't see. But I don't have any issue going back to Sunday. I've always said there's nothing more beautiful than having 40 cars, all different colors of the rainbow, and grandstands all different colors of the rainbow and packed, watching a Sunday afternoon race."
Whether Martinsville's springtime race will remain on Sunday afternoon moving forward remains to be seen, but Campbell acknowledged that alternating between a Sunday afternoon race and a Saturday night race in years to come is a possibility. That wouldn't be his preference, however.
"I don't want it to alternate," Campbell said. "I'd rather have consistency. If we're going to Sunday, let's leave it on Sunday. Let's don't do Sunday in '23 and Saturday night in '24 and go back to Sunday in '25. I'd rather just keep it one way or the other."