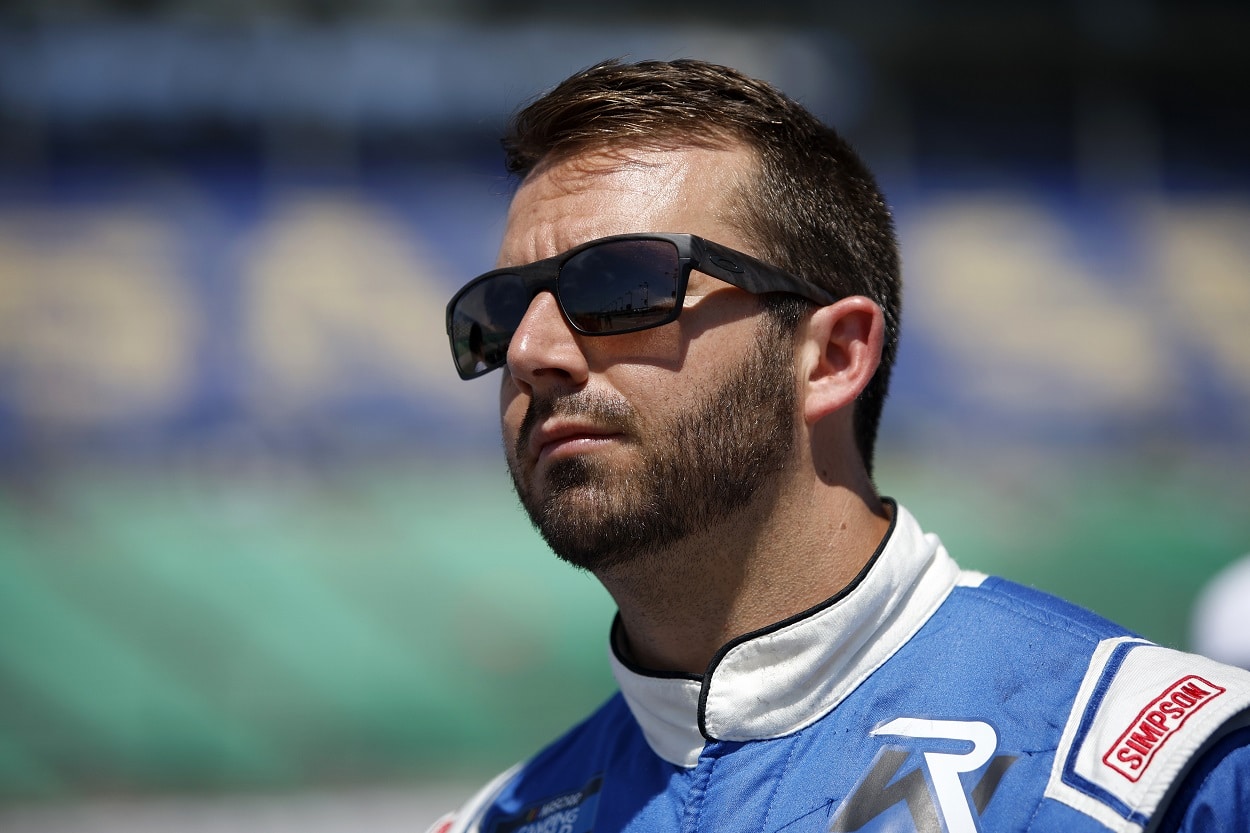 Matt DiBenedetto's Demotion Is Going Well, but He Still Has a Ways to Go Before Rejoining the NASCAR Cup Series
Could enough lower-level success get Matt DiBenedetto back to the NASCAR Cup Series?
Matt DiBenedetto was so close.
He had the No. 95 car for single-car team Leavine Family Racing in the lead with 12 laps to go in the 2019 NASCAR Cup Series night race at Bristol Motor Speedway. He was six miles from his first career win, the organization's first win, and a career trajectory that appeared headed only skyward.
Then Denny Hamlin made the pass for the win, and DiBenedetto was left defeated on pit road. Now, the 30-year-old driver pilots the No. 25 truck for startup team Rackley W.A.R. in the Camping World Truck Series.
How did his career fall apart so quickly, and is there still time for recovery?
Matt DiBenedetto had his best Cup Series opportunity with the Wood Brothers
DiBenedetto's 2019 campaign, during which he posted career highs with three top-fives, seven top-10s, and 152 laps led for a team that never previously had finished inside the top 10 more than twice in a season, earned him a potentially career-defining opportunity.
DiBenedetto took over the No. 21 car in 2020 for the famed Wood Brothers Racing team, which is affiliated with NASCAR Cup Series powerhouse Team Penske. If DiBenedetto had success in the No. 21 car, that might turn into a chance to drive for one of the large, four-car teams in the sport that field cars that contend for victories every single week.
He had moderate success in his first season with Wood Brothers Racing. He finished second at Las Vegas Motor Speedway in the second race of the season, won the pole at Dover Motor Speedway in August, and snuck his way into one of the last remaining spots in the 16-driver field for the NASCAR Playoffs with a 12th-place run in the regular-season finale at Daytona International Speedway.
DiBenedetto ultimately finished 13th in the playoff standings in what would prove to be the high-water mark of his Cup Series career. He missed the playoffs and dropped to 18th in the points standings in 2021.
DiBenedetto got shuffled out of Wood Brothers Racing
Team Penske had already announced in October 2020 that Austin Cindric, the 2020 Xfinity Series champion and son of team president Tim Cindric, would take over the No. 21 car in 2022.
That plan changed midway through the 2021 campaign when Brad Keselowski announced he would leave the No. 2 car at the end of the season to become part-owner at Roush Fenway Keselowski Racing and pilot the No. 6 entry.
However, DiBenedetto still didn't get his job back, as Team Penske and Wood Brothers Racing chose Harrison Burton to drive the No. 21 car and compete for the 2022 Cup Series Rookie of the Year award.
Controversial comments relegated him to the Truck Series
DiBenedetto had an entire year to attempt to find a different Cup Series ride, but any potential plans fell apart after he made controversial comments about sensitivity training in November and took part in a Let's Go Brandon video the final weekend of the season at Phoenix Raceway.
The move to the truck series hasn't been all bad, however. DiBenedetto opened the season with a pair of top-10 runs and has finished 11th or better in each of the last three races. His four top-10s through nine races have far outpaced what Rackley W.A.R. accomplished in its debut season a year ago.
The team managed a 10th-place result with Josh Berry at Texas Motor Speedway but otherwise had merely 10 lead-lap finishes throughout the season despite using a rotation of drivers that also included William Byron, Brett Moffitt, and Timothy Peters.
DiBenedetto might eventually return to the Cup Series with enough lower-level success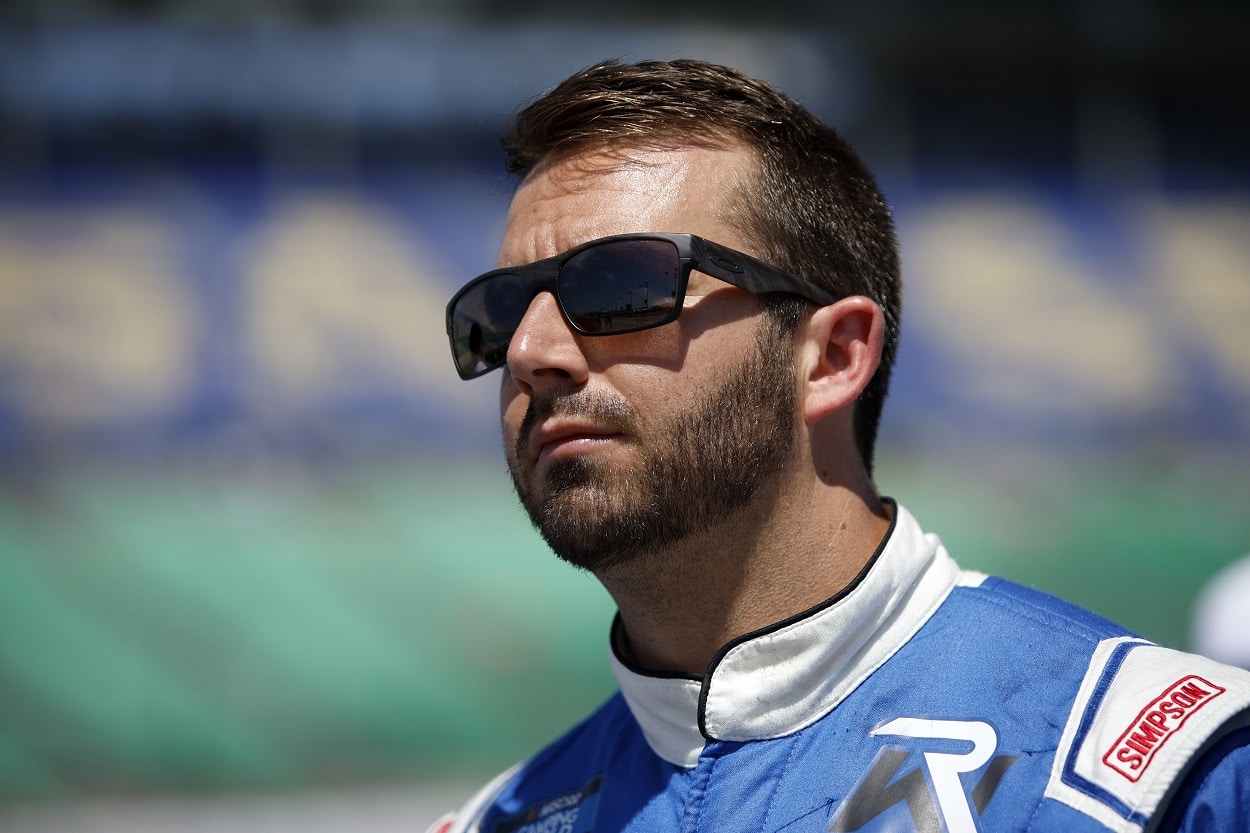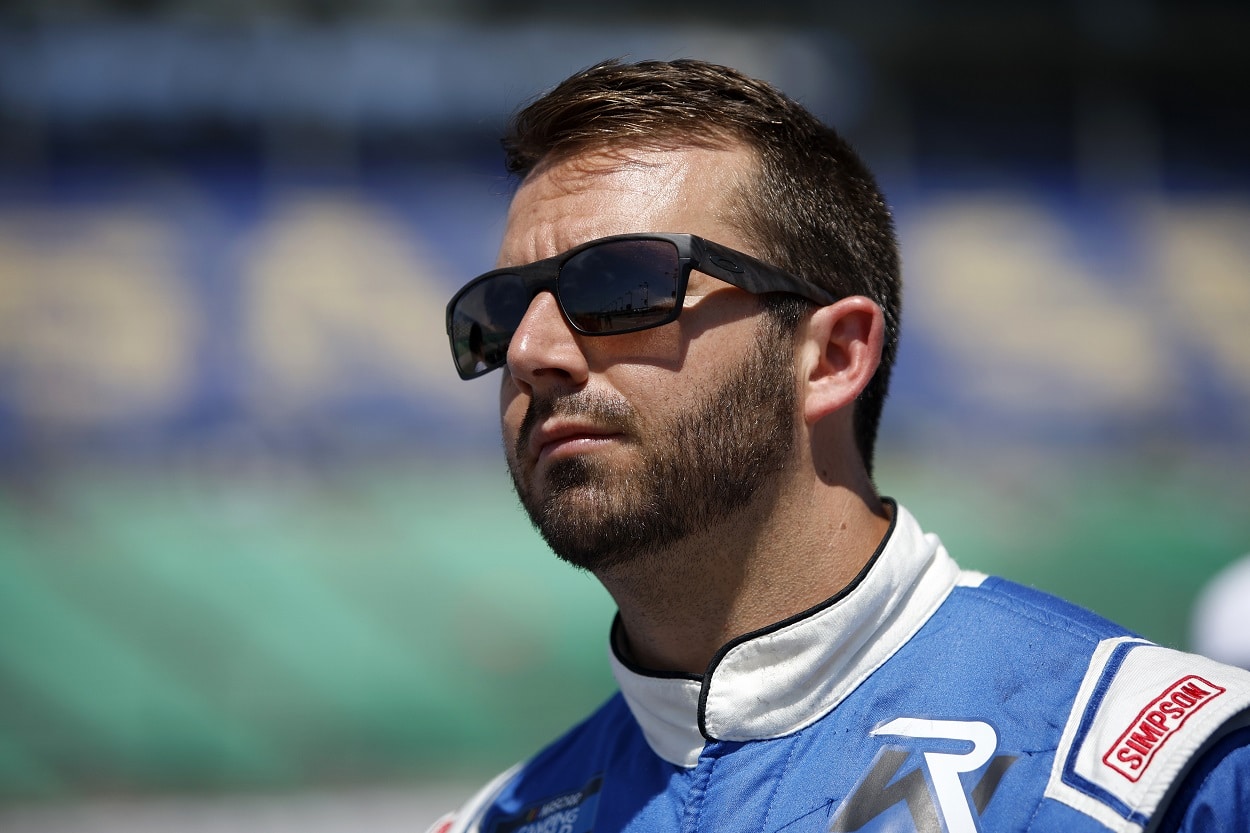 Perhaps DiBenedetto can prove he still has the talent that gave him his previous Cup Series opportunities, similar to how Kurt Busch had to work his way back into a top-tier ride after several controversial and explosive moments in his career cost him multiple jobs.
The 2004 Cup Series champion lost his Team Penske ride after the 2011 season because of a tirade while waiting for a pit-road interview and had to work his way back up through single-car teams such as the No. 51 for Phoenix Racing and the No. 78 car for Furniture Row Racing long before it became a championship-caliber team with Martin Truex Jr. in 2017.
Busch grinded through those seasons and eventually got an opportunity with the four-car Stewart-Haas Racing operation. He now drives the No. 45 car for 23XI Racing and has won at least one race in nine straight years.
DiBenedetto's rise might be on a smaller scale, given he has still not won a race in any of NASCAR's national touring series, but his results in his first Truck Series season might start to gain him second chances in future years.
All stats courtesy of Racing Reference.
Like Sportscasting on Facebook. Follow us on Twitter @sportscasting19 and subscribe to our YouTube channel.