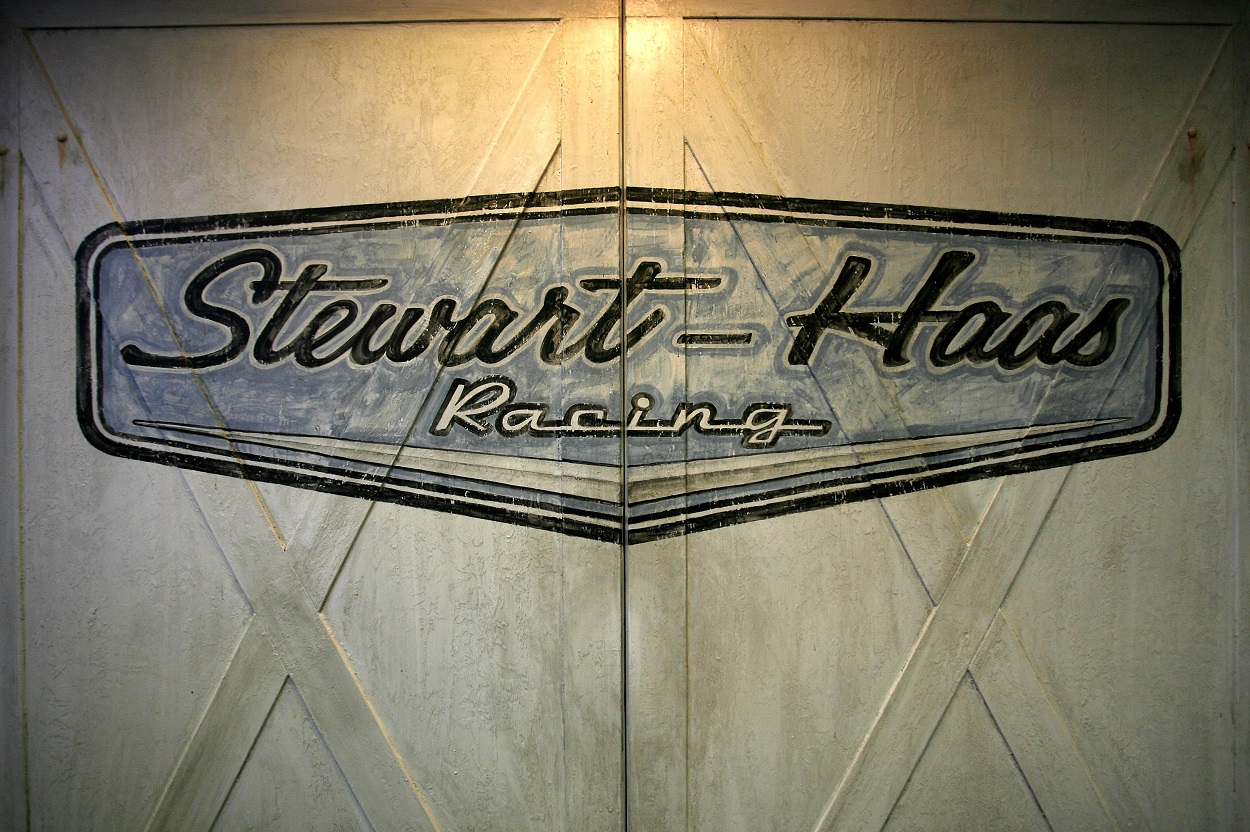 Stewart-Haas Racing Is Struggling and Dodge Rumors Surrounding SHR and NASCAR as a Whole May Be the Problem
Stewart-Haas Racing could be Dodge's path back to NASCAR, but is SHR hurting now because of the rumors?
NASCAR leadership has openly floated the idea of having an additional manufacturer field cars and trucks in its three national touring series for nearly the entire decade since Dodge left the sport after the 2012 season. Now, Chrysler might soon bring the brand back into NASCAR and perhaps rejuvenate one of the sport's most prominent organizations in Stewart-Haas Racing.
Dodge has a long history in NASCAR
A Dodge car pulled into a NASCAR Victory Lane for the first time in 1953 with Hall of Famer Lee Petty behind the wheel at Palm Beach Speedway. His son, Richard Petty, won 175 of his record 200 races and six of his seven championships in either a Plymouth or a Dodge, which were both owned by Chrysler.
Chrysler initially dropped its factory support of NASCAR teams after the 1985 season. But former crew chief for Jeff Gordon's No. 24 team, Ray Evernham, led the brand back into the Cup Series in 2001 with a pair of cars driven by Hall of Famer Bill Elliott in his traditional No. 9 and Casey Atwood in the No. 19.
Elliott won the pole for the 2001 Daytona 500 and won the 2002 Brickyard 400, but a Dodge team had not won a Cup Series championship since its 2001 return until Brad Keselowski delivered in 2012 while driving the No. 2 car for Team Penske. In September that season at Dover Motor Speedway, his win became the last victory for Dodge in NASCAR. Dodge ranks third all-time with 217 Cup Series victories, behind only Chevrolet (821) and Ford (714).
NASCAR president mentioned the possibility of Dodge's return specifically last year
While rumors have floated about Dodge's return for years, NASCAR President Steve Phelps addressed the issue in November during his State of the Sport press conference the morning of the championship race at Phoenix Raceway.
"It's been widely rumored that Dodge is one of those or closest," Phelps said about another manufacturer entering NASCAR. "I won't confirm or deny that. It is important. We've made no bones about the fact that we want to have a new (original equipment manufacturer) in our sport. I think we got delayed with the pandemic. With that said, we are an attractive place, I believe, for OEMs to come into the sport."
NASCAR Chief Operating Officer Steve O'Donnell mentioned the possibility of a new manufacturer in the sport again recently in an appearance on The Racing Writer's Podcast.
"We are in daily dialogue with one (OEM) in particular that's close to the finish line, depending on who you ask," O'Donnell said. "It'll be terrific for the sport if we can get that."
Even if Dodge is ready to jump back into the sport, it will need a leader and lead organization to fill Evernham's role when the brand re-entered the sport for the first time more than two decades ago.
Tony Stewart could fill the Ray Evernham role in Dodge's return
That leader could be Tony Stewart and his four-car Stewart-Haas Racing organization that currently fields Fords. Stewart married NHRA driver Leah Pruett in November and announced two months later he would field two NHRA entries with Dodge/Mopar support.
Stewart also has a long history with the manufacturer from his pre-NASCAR career.
"It'll be nice to work with Dodge and Mopar again after sharing success together in USAC and the World of Outlaws nearly two decades ago," he said in the NHRA announcement. "We are certainly setting the bar high and look forward to being competitive from the start."
Stewart-Haas Racing could be Dodge's path back into NASCAR, but are rumors hurting SHR now?
Stewart's NASCAR team, however, has had its consistent success evaporate since the 2021 season began. Kevin Harvick won a Stewart-Haas Racing record nine races in 2020 but has not won since. Aric Almirola produced the organization's only victory in 2021 with a win at New Hampshire Motor Speedway, and Chase Briscoe has SHR's only triumph this season with his victory in March at Phoenix Raceway.
SHR had not won fewer than three races in a season since 2013. Perhaps the timing is coincidental, but maybe Ford executives heard about Stewart's other ventures with Dodge and dropped the amount of support it provided the organization.
Inevitably, each manufacturer has a pecking order among its organizations. Hendrick Motorsports is the premier Chevrolet team, Joe Gibbs Racing is the same for Toyota, and Team Penske has become the top Ford organization.
With Brad Keselowski becoming part-owner of Roush Fenway Keselowski Racing, perhaps Stewart sees Dodge as his chance to become the top organization for a manufacturer rather than one of three teams to vie for Ford's attention.
If that's the case, things might not get much better this season at SHR in terms of performance, but the fresh energy of new manufacturer backing could provide a much-needed boost in 2023 and beyond.
All stats courtesy of Racing Reference.
Like Sportscasting on Facebook. Follow us on Twitter @sportscasting19 and subscribe to our YouTube channel.