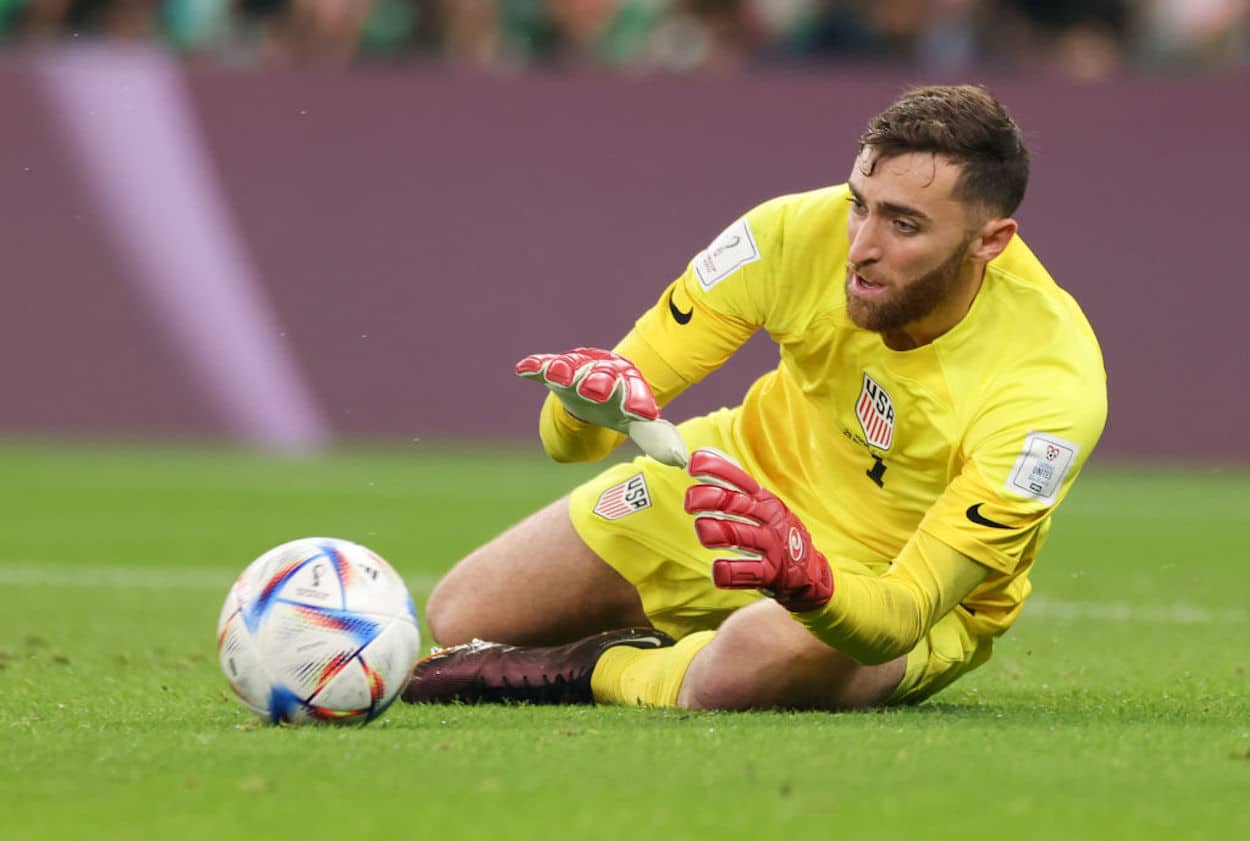 Matt Turner's 5-Year Failure Shows Just How Far the USMNT Goalie Has Come
While failure is usually a bad thing, soccer fans around the United States will be glad that Matt Turner's five-year plan didn't work out.
If you're a sports fan, you're probably familiar with a handful of Cinderella stories. While many of those involve teams pulling off incredible upsets or making unlikely runs to the title, some can involve one individual player and their road to the big show. In the world of soccer, USMNT goalkeeper Matt Turner is the perfect example of that.
While you might have heard the general beats of the Arsenal keeper's story during a broadcast — he only picked up soccer to stay in shape and got hooked after the 2010 World Cup — an old clip reveals just how far Turner has come. During his time at Fairfield, he admitted that he had a completely different five-year plan than playing professional soccer.
Matt Turner wanted to be an investment banker rather than the USMNT's number 1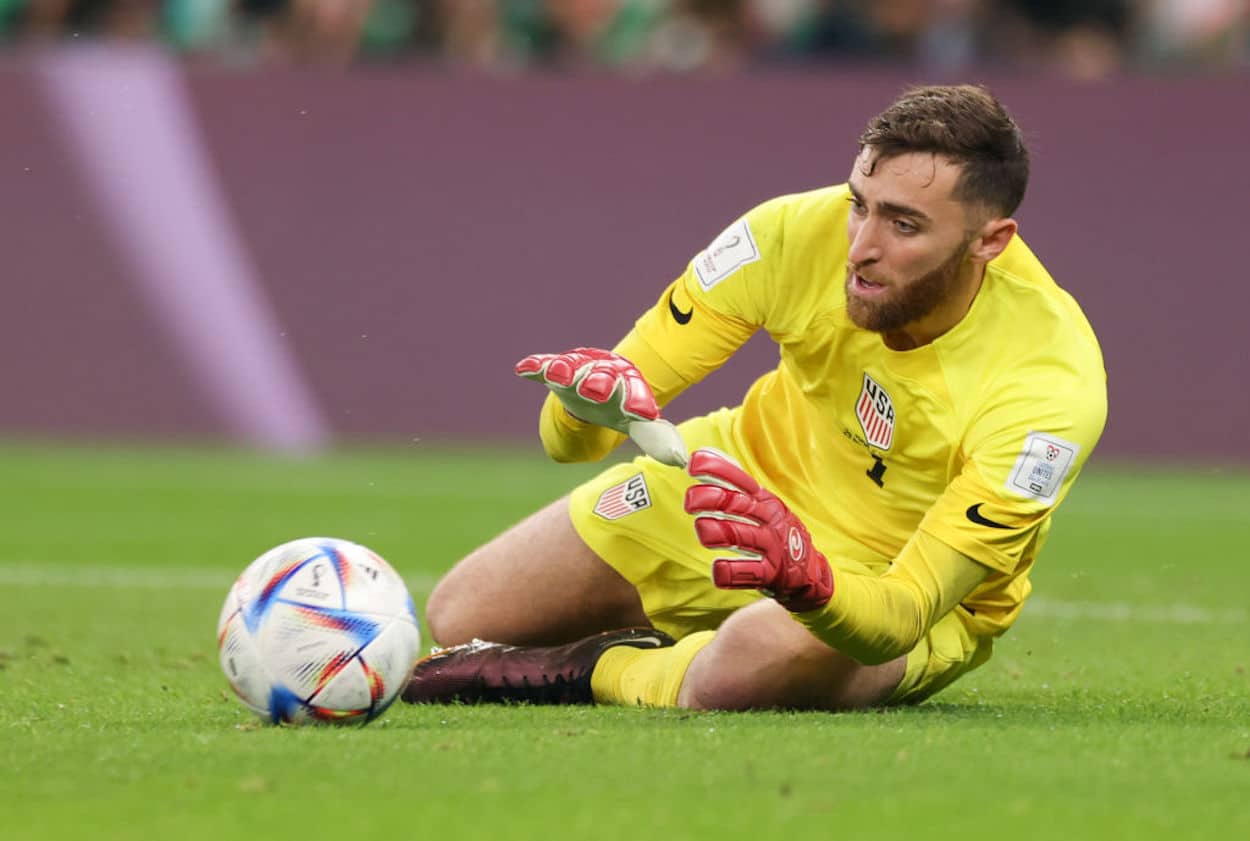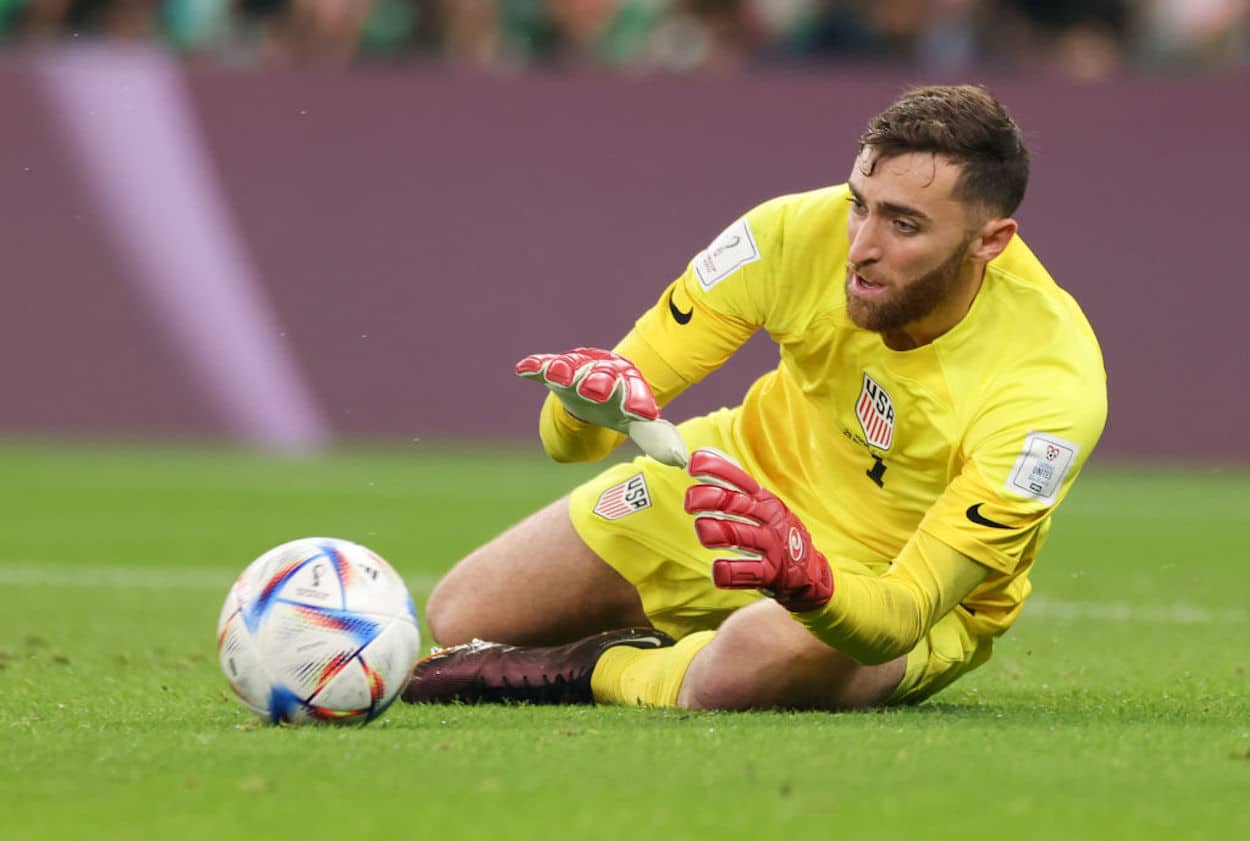 If we were talking about a big-time soccer nation like France or Brazil, you'd probably hear plenty of players reminisce about growing up and dreaming of putting on the iconic national team jersey. Growing up in the United States, however, Matt Turner had a different experience.
"I first started playing soccer because I didn't want to play American football anymore," he explained in an old Fairfield University video that resurfaced on Twitter. "And I wanted to stay in shape for basketball, but then I fell in love with the game after the 2010 World Cup."
Despite that unique path onto the pitch, you might think that Turner was pretty serious about soccer. He was, after all, playing for a Division-I NCAA program. Perhaps professional soccer was on the cards?
Not if we take the goalkeeper at his word.
"In five years, I hope to see myself working in an investment bank," he continued. "My major is finance, and I think it's a pretty glorious position. It interests me. You make a lot of money doing so. It'd be a nice career path."
Needless to say, that didn't come to pass. Turner wasn't drafted into MLS but earned a spot on the New England Revolution roster after a tryout. He spent a season on loan but returned and claimed the starting job. While the road wasn't always easy — the New Jersey native slipped down the depth chart in 2019 — Turner emerged as one of the top goalkeepers in the league. He showed enough to earn the top spot on the USMNT and secure a move to Arsenal, where he backs up Aaron Ramsdale.
Is that career path as impressive as being an investment banker? You can be the judge of that. From a sporting perspective, though, Turner has certainly done something special.