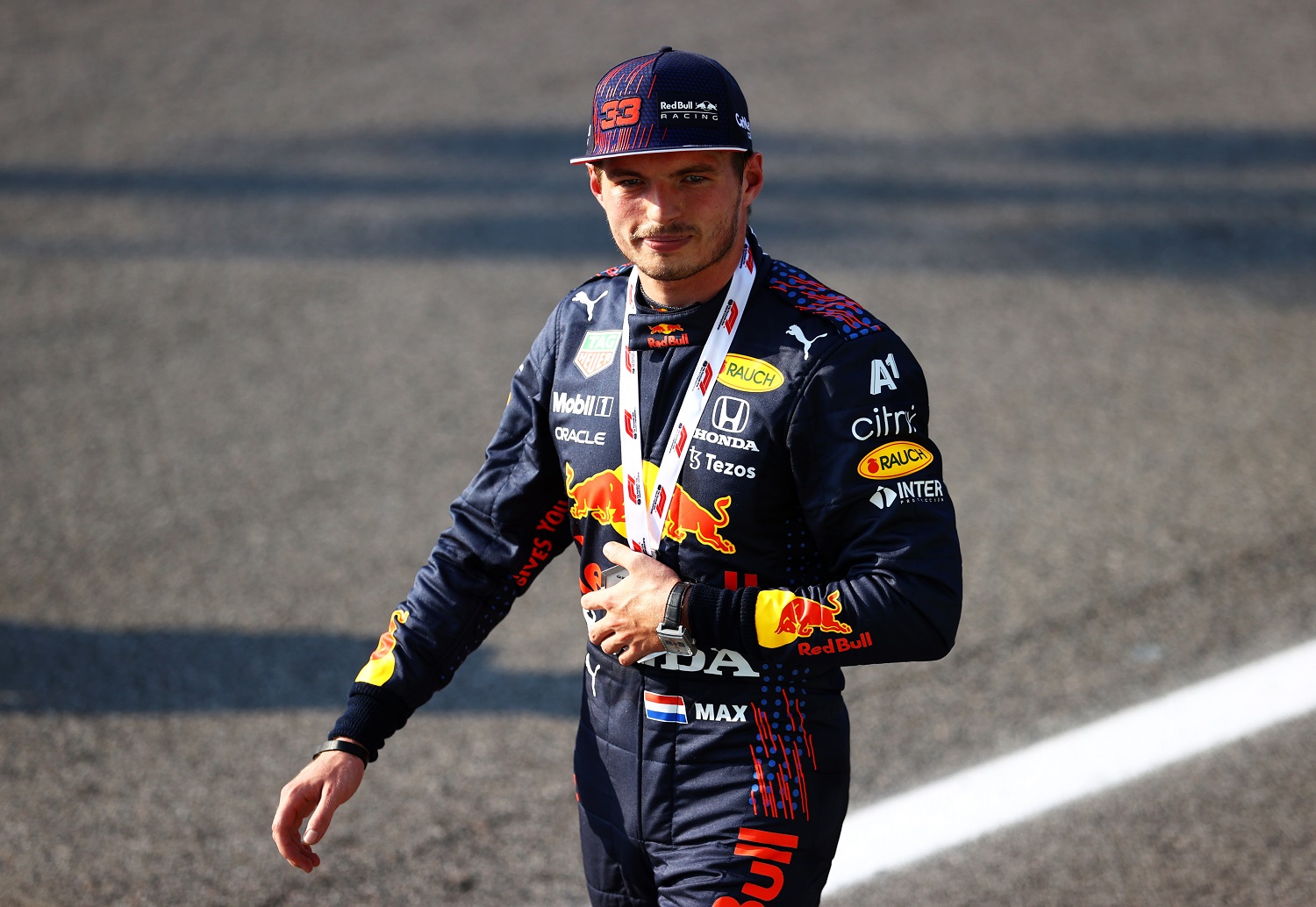 Max Verstappen Draws a Sharp Rebuke From a Formula 1 Legend: 'Just Because You Are Leading the World Championship, It Doesn't Mean You Are Bulletproof'
Max Verstappen has been taking a beating from past Formula 1 racing champs over his ill-advised move while battling Lewis Hamilton at the Italian Grand Prix.
While it's not quite as fascinating as Tonya Harding vs. Nancy Kerrigan, the increasingly tense battle between Max Verstappen and Lewis Hamilton in Formula 1 racing is intriguing in its own way. With as many as eight races left, the drama is only going to get better.
(An aside to Verstappen: Watch out, Max. People are looking at you as though you're playing the role of Tonya.)
On one level, the F1 executives and their sponsorship partners have to be loving the running (rolling?) battle between Hamilton and Verstappen. Hamilton is a four-time defending series champion and the winner of seven championships overall.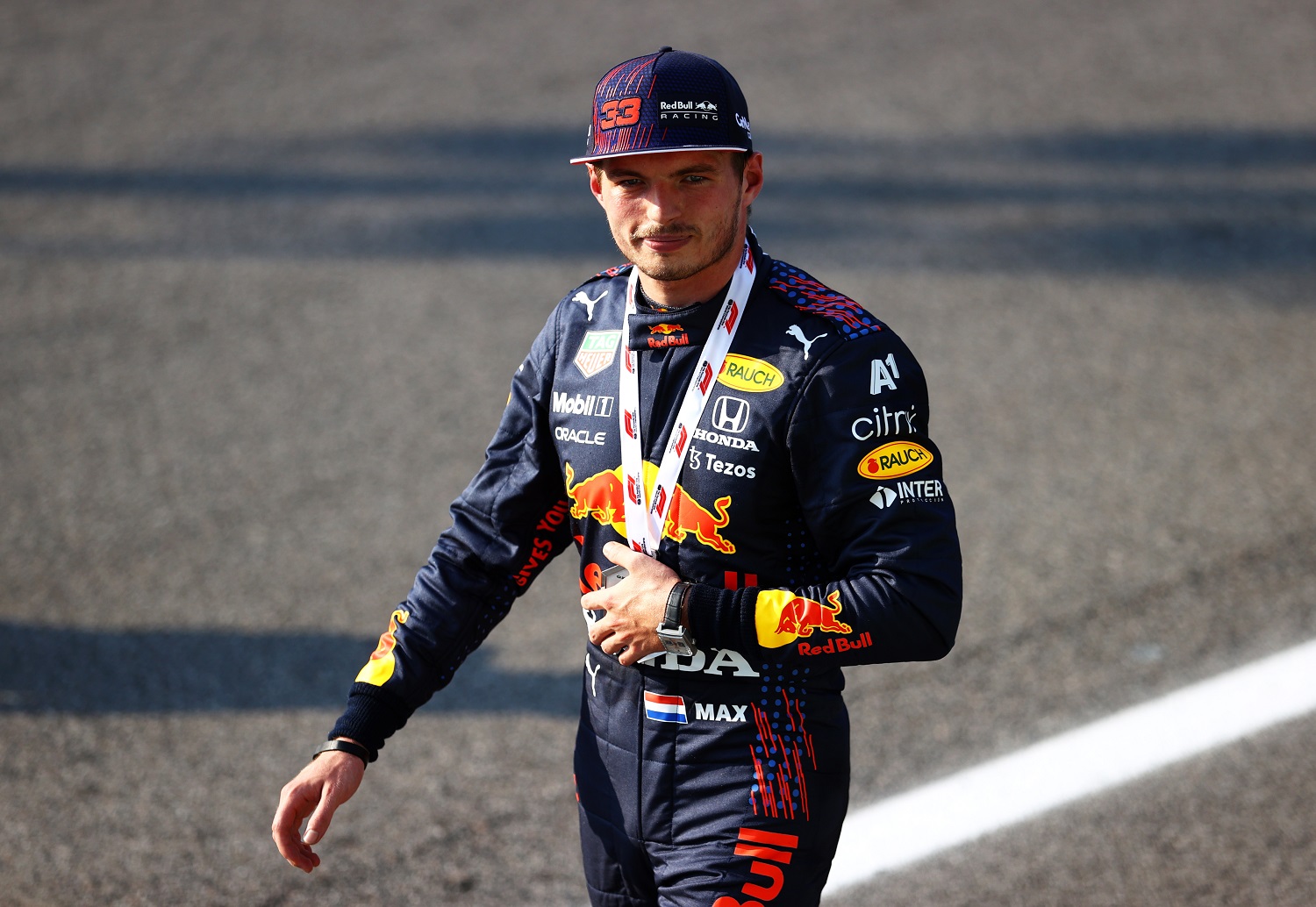 Now, Verstappen has come along, and the series dynamics have changed on two levels. Not only does the Dutchman lead Hamilton by five points in the driver standings, but Red Bull Racing is challenging Mercedes for the constructor championship. It is compelling viewing for race fans, especially after the pandemic-disrupted 2020 season.
However, the excitement comes at a price, also at two levels.
First, Verstappen and Hamilton have been tearing up cars. The Azerbaijan Grand Prix qualifies as a fluke. Verstappen sideswiped a wall when he had a tire go down with the race well in hand, and Hamilton locked his brakes on the restart.
Verstappen's Red Bull racer and Hamilton's Mercedes survived those mishaps relatively unscathed. What's happened since is more serious. It began at the British GP, where their cars tangled on the opening lap, sending Verstappen into a barrier at full speed, totaling the car. Stewards assigned Hamilton a 10-second time penalty, but it wasn't enough to stop him from winning on his home track.
Last weekend's Italian Grand Prix was the fourth race since the stunning development at Silverstone, and it was no less dramatic. A botched pit stop left Verstappen vulnerable. When Hamilton emerged from his own pit stop, the rivals came together on turn 1. Hamilton squeezed Verstappen to the outside, and they were still wheel-to-wheel heading to turn 2.
In the course of trying to fight his way in front, Verstappen drove his Red Bull onto Hamilton's rear tire, launching his car atop the Mercedes. One of his tires struck Hamilton's helmet, but the Halo saved the British driver from substantial harm.
And that's the second price Formula 1 paid for an intense battle for the championship. That the crash took both drivers out of the race was inconsequential. If not for that titanium bar, Verstappen's car could have crushed Hamilton. There's no imaginable scenario in which that is a desirable outcome, nor is there any way racing fans can condone unnecessary recklessness.
F1 officials reacted by handing Verstappen a three-position grid penalty for the Sept. 26 Russian Grand Prix. Driving greats, led by Jackie Stewart, were a lot harsher all the way around.
"The stewards have more information, but if they were so certain Verstappen was entirely to blame then why does he only get a three-place penalty?" Stewart said, according to Racing News 365. "If it weren't for the Halo, Lewis could have died, and the supposed culprit only gets a slap on the wrist!"
If he were running one of the teams, Stewart said he'd be chewing out two of the most recognizable drivers on the planet.
"Don't do it again," the three-time F1 series champion said he'd order them. "Just because you are leading the world championship, it doesn't mean you are bulletproof."
Damon Hill, the 1996 champion, speculated Verstappen made an ill-advised move out of desperation, knowing he couldn't have caught Hamilton. He called it poor judgment.
"That is the job of the driver, to use his judgment," Hill said. "If he was flying an airplane, you'd want him to make the right decision as to whether to abort the landing or not, not just go, 'Oh sod it, I'll try and land.'"
Like Sportscasting on Facebook. Follow us on Twitter @sportscasting19.