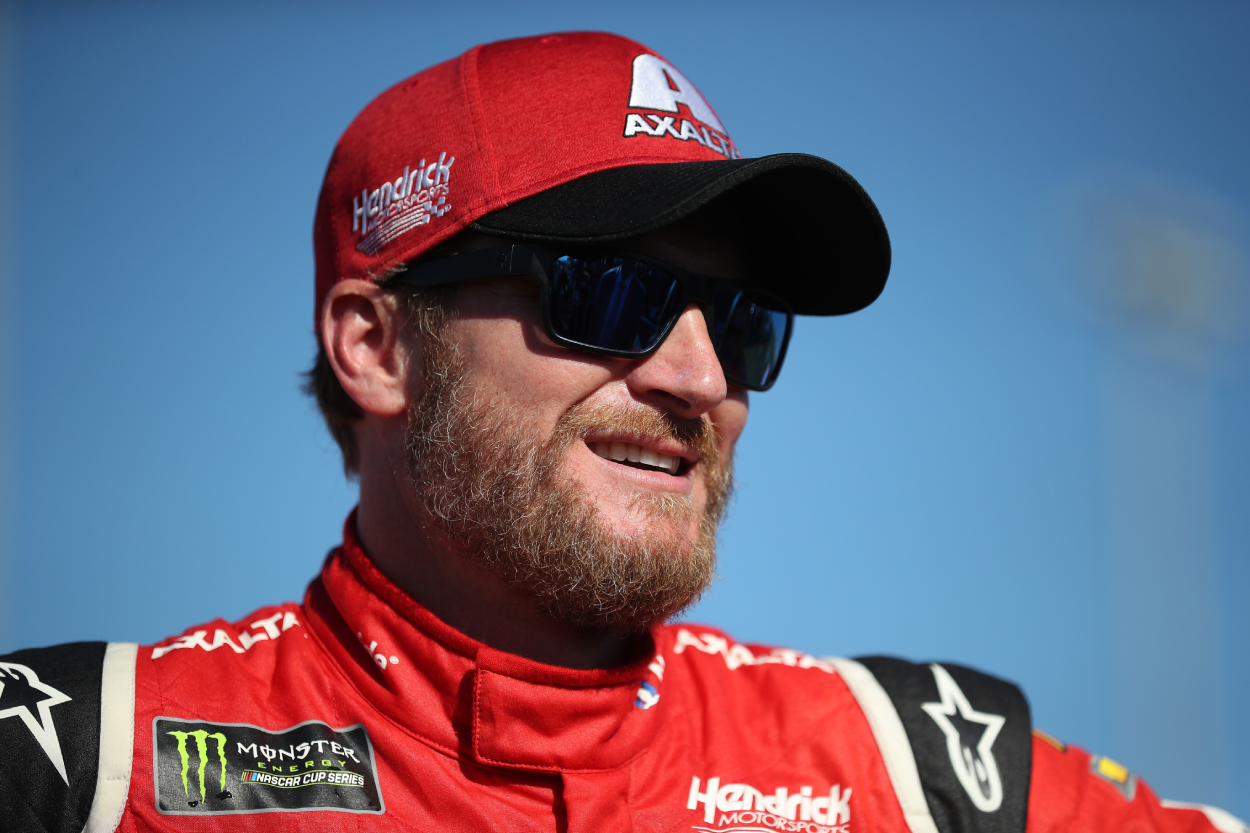 Maybe Dale Earnhardt Jr.'s Daughter Won't Follow in His Footsteps After All
Maybe Dale Earnhardt Jr.'s daughter, Isla, won't be following in his racing footsteps.
Many motorsports fans have already seen the smiling face of the birthday girl, 3-year-old Isla Earnhardt, after her mother, Amy, posted a sweet video of her birthday gift. Isla's dad, NASCAR Hall of Famer Dale Earnhardt Jr., bought a go-kart for Isla, whose eyes lit up and was all smiles in the Instagram post that lasted 1:14. Earnhardt Jr. recently said things were a little different once that video ended.
Dale Earnhardt Jr. transitioning from racing to parenting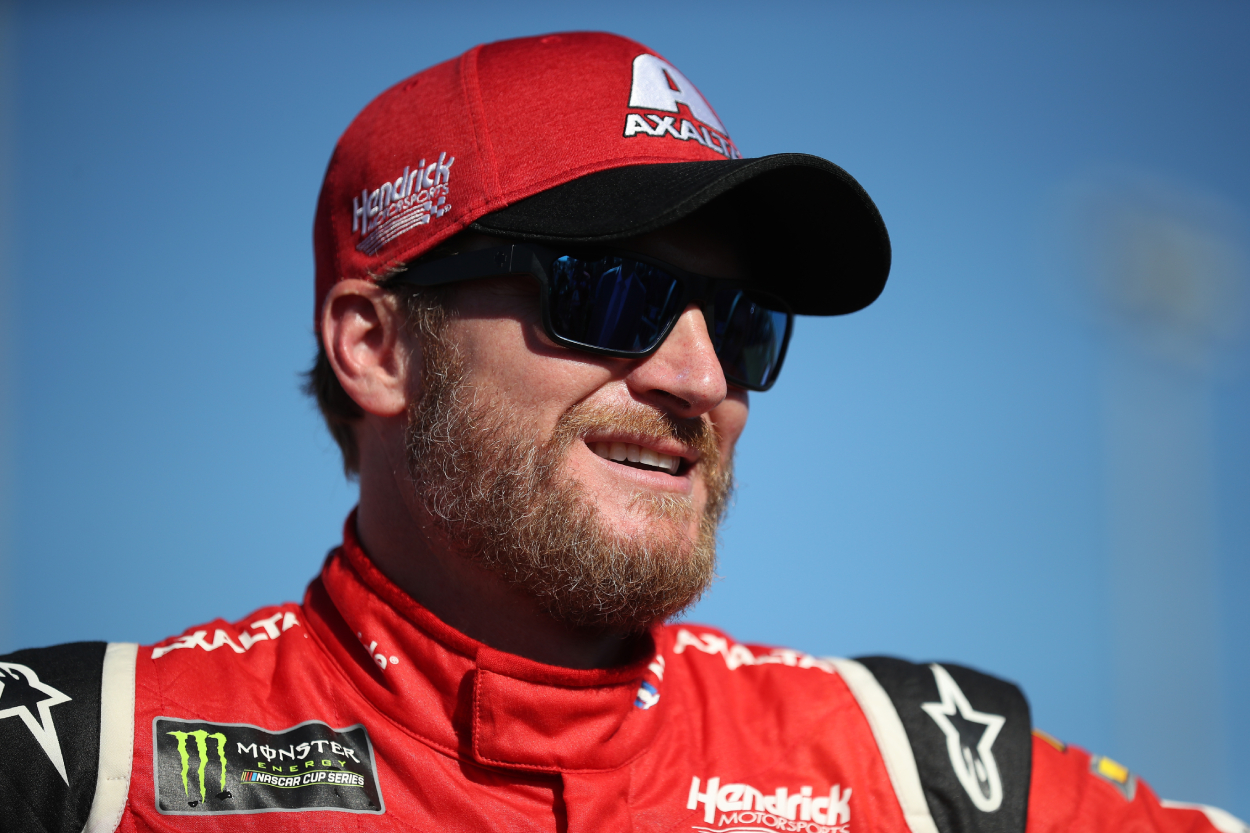 Earnhardt Jr. was forced into early retirement after suffering through several concussions during his NASCAR career. At the end of the 2016 season, he made the announcement that 2017 would be his last year of full-time racing. Although Earnhardt Jr. misses racing, he has transitioned nicely into the next phase of his life.
Junior and Amy are the parents of two very young daughters, Isla and Nicole. They've kept him busy. He's having fun with them and wishes he had started his family earlier. "I wish I'd got married sooner,'' he said to USA Today back in 2019. "I wish I'd had kids sooner, and I wish I'd a figured all that out sooner."
He said he held off because his father, the late Dale Earnhardt, wasn't always there for his children as he was too consumed with his racing career. Junior thought he was too immature to start a family. "I was way behind in my maturity," he said. "I was a 30-year-old acting like a 23-year-old. So when I was 21 I was probably acting like a 15-year-old."
His oldest, Isla, was given a go-kart for her third birthday
Isla Earnhardt recently had her third birthday, and her mother posted a cute video of the birthday girl walking out to see her new gift. As she walked toward the go-kart parked outside, her eyes lit up. "I love it," she said. "Is it a tractor?"
After her father assured her it wasn't a tractor, she asked if it was loud and then asked if they could go to the racetrack. Junior put the helmet on her and strapped her into her new No. 7 vehicle. "I'm number seven now?" she asked. She hit the gas pedal, and a big smile ran across her face. "That was so cool," she said.
She then hit the pedal again and blurted, "I'm going to the racetrack." Seemingly, Isla had the racing bug. The video ended with that contagious smile, but her father later went on to reveal all was not was it seemed as the day went on.
Earnhardt Jr. might not see Isla follow in his footsteps after all
On the latest episode of the Dale Jr. Download podcast, Earnhardt Jr. gave an update on what happened after Amy's video ended. "The video appeared like she loved it right off the bat," Junior said. "She doesn't know how to steer. She knows her left hand from her right hand and she knows her left foot from her right foot. I can tell her to go left or go right, but she doesn't know that the wheel will do that for her.
"She just hits the (pedal) and goes a little bit. She hit the button for a couple of seconds and then left off for a couple of seconds. I told her if you want to drive over there, just follow me. She couldn't put it together that if she wanted to follow me, she had to turn the wheel.
"She just kept going straight and as it's headed toward the grass, she's going, 'Dad, Dad, no. I don't like it. I want off.' She would drive into the grass and get upset and want off. I would say, 'it's OK just drive it out of the grass. Turn the wheel.' Nope, I want off. I'm done."