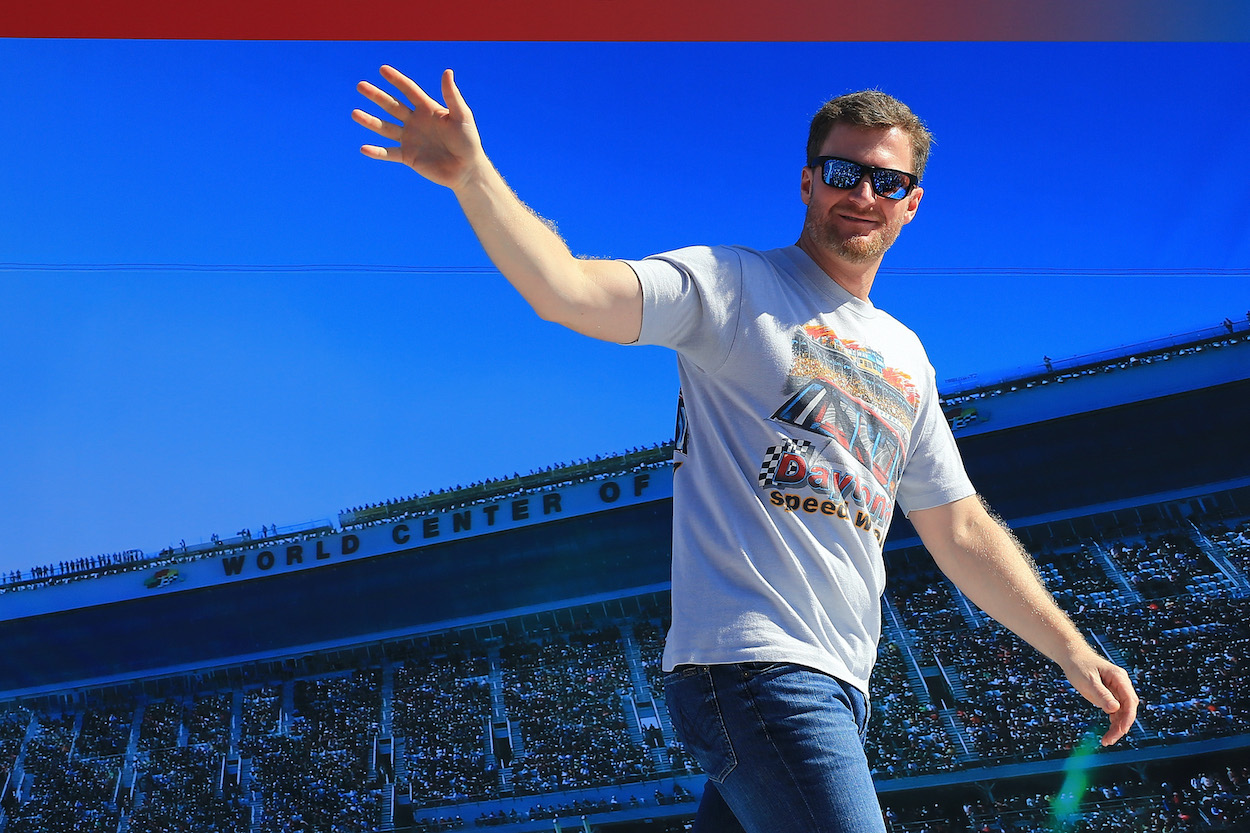 How Many Children Does Dale Earnhardt Jr. Have?
NASCAR runs thick in the Earnhardt family's blood, but how many children does Dale Earnhardt Jr. have with his wife, Amy?
NASCAR runs deep in the Earnhardt family's blood. Dale Jr. got his start in motorsports from his legendary father, Dale Sr., but the family's racing roots actually originate from Dale Sr.'s father, Ralph Earnhardt. Now, it's time for Dale Jr.'s children to continue the family legacy.
So, how many children does Dale Jr. have, and do they have a future in NASCAR?
Who is Dale Earnhardt Jr.'s wife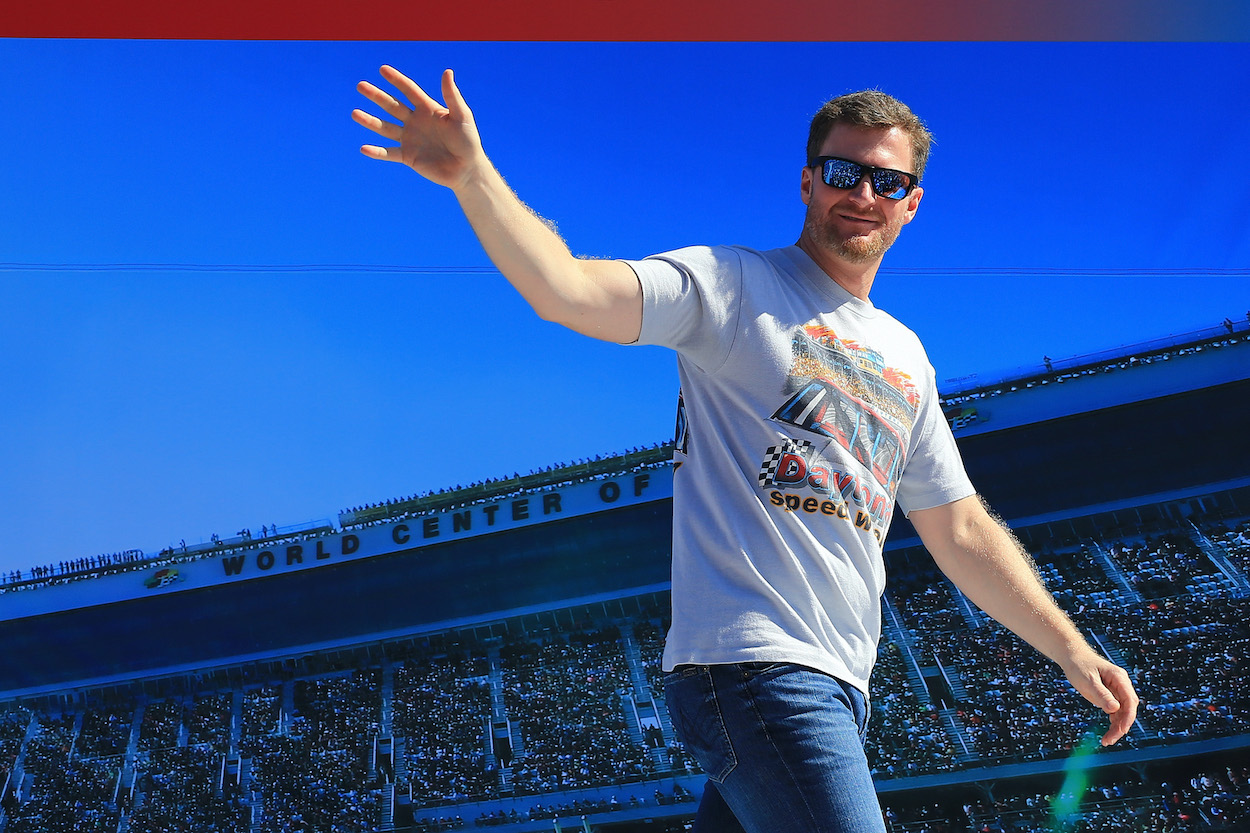 Earnhardt Jr. has been married to his wife, Amy Reimann, for five years. The two met back in 2009 when Earnhardt was still racing in the NASCAR Cup Series, and he proposed six years later.
Earnhardt and Reimann got married in December of 2016. A year later, Earnhardt retired from the Cup Series and started to focus on his second life as a family man. In 2018, the couple had their first child together, and they haven't looked back since.
Dale Jr. and Amy have two daughters together
Earnhardt and his wife, Amy, have two young daughters together. In April of 2018, Earnhardt welcomed his first child, Isla (pronounced eye-la) Rose, into the world. The couple had their second daughter, Nicole Loraine, in October of 2020.
"We got a new addition," Earnhardt said on the Dale Jr. Download after the birth of his second daughter. "Happens all the time… all over the country, all over the world. Feels a little weird to get congratulated but it feels pretty awesome. Amy had a pretty good pregnancy. She said it felt like a long one only because of the COVID and all that.
"But we're not gonna complain because we got a healthy baby girl."
Earnhardt went on to say his second daughter, Nicole, got her father's good looks.
"With Nicole… I look at her and I see so much of myself," he said. "It's like looking at a mirror when I look at her. It's crazy. Now that may change in 24 hours but I mean as soon as I saw her I thought, 'Oh my God, she is a baby me. It's like looking at my baby self.'"
Dale Jr. won't push his kids into NASCAR
NASCAR fans are most likely expecting Isla or Nicole Earnhardt to become the next Danica Patrick of racing. After all, racing is just what Earnhardts do. But Dale Jr. isn't too worried about whether his daughters follow in his footsteps.
"It'd be hard for me. I'll just say this – I definitely will not push that on them at all," Earnhardt said on another episode of the Dale Jr. Download. "I'd rather them probably not be race car drivers."
Earnhardt also joked that pursuing racing is too expensive anyway, so he'd be content if his daughters didn't go that route. Above all, though, Earnhardt just wants his children to be successful in whatever they chose to do in life.
"There's a lot of good and bad about racing, you know, and I think that it's hard on your psyche and yourself. So I would be super proud if they went to college and got an awesome degree… get a super great job. That would be really cool."