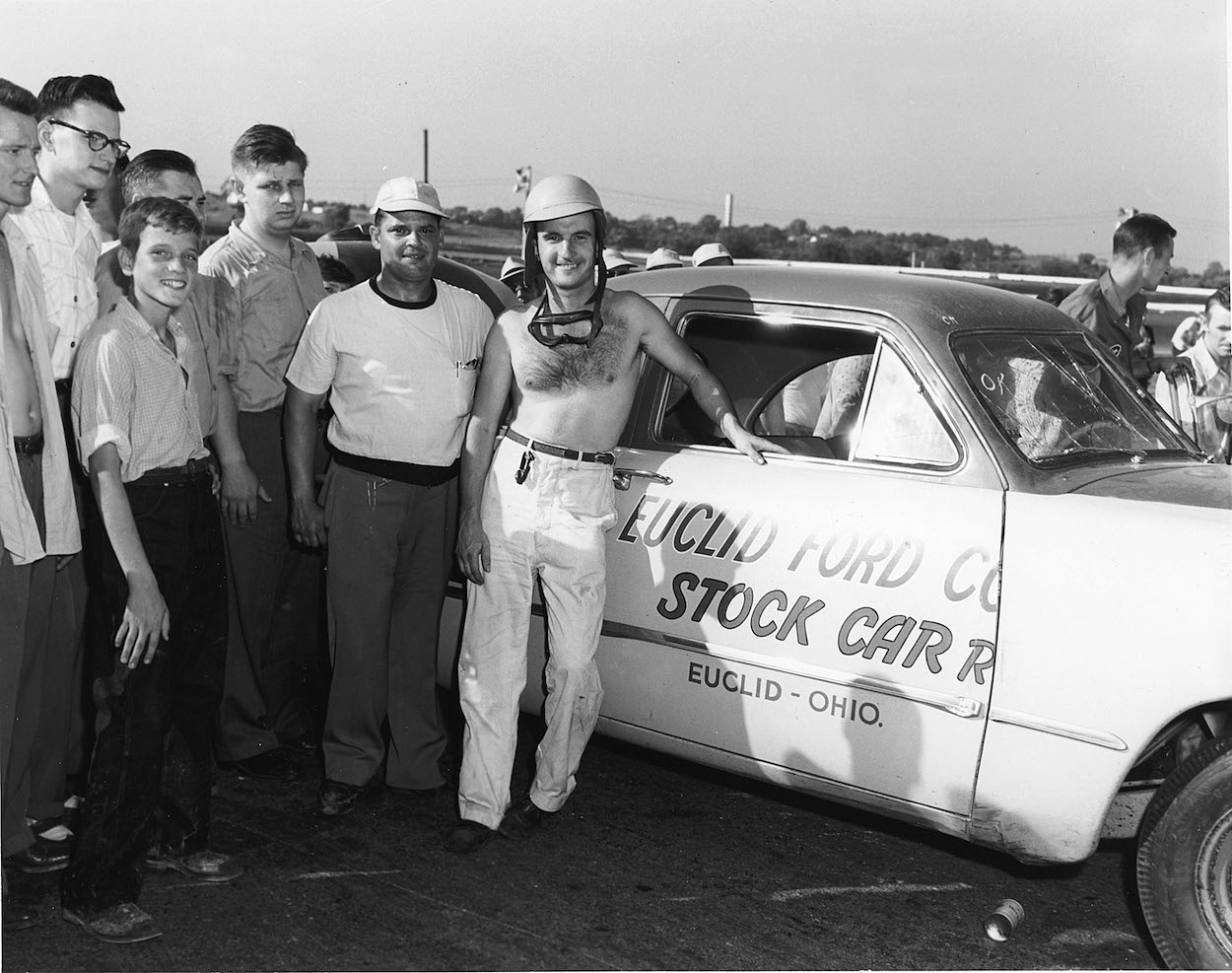 Jimmy Florian Made NASCAR History When He Won a Race While Driving Half-Naked
Jimmy Florian made NASCAR history in 1950 when he won a race at Daytona a shirt on his chest, which prompted a fitting nickname.
There are countless ways NASCAR drivers can make history in auto racing. They could set a new speed record with a blistering qualifying time, overtake a Hall of Famer on the all-time NASCAR wins list, or accomplish something that's never been done before on a racetrack. But what about making history with their wardrobe, or rather, a lack thereof?
In 1950, Jimmy Florian made racing history when he won at Dayton Speedway while driving half-naked. NASCAR later implemented a rule against driving without a shirt, but not before Florian earned a fitting nickname from his unique victory.
Jimmy Florian's NASCAR career
Jimmy Florian isn't a memorable name in the NASCAR history books, but he was a mini trailblazer in the sport who did things his way. He grew up as a simple mechanic out of Cleveland, Ohio with dreams of becoming a race car driver. After years of competing in midget and sprint car races near his hometown, he finally got his big break in 1950.
Florian arrived onto the NASCAR Grand National Division behind the wheel of a No. 27 Ford sponsored by Euclid Motor Company. The top drivers in the series paid no mind to Florian at first, for they didn't believe his little old Ford couldn't compete with their speedy Oldsmobile race cars on the biggest stage in racing.
But Florian immediately proved them wrong.
He notched six top-10 finishes during his rookie season in 1950 and even finished ninth in the final standings despite appearing in just 10 races. Florian went on to compete in the Grand National Division for three more seasons before falling out of the spotlight in 1954.
He continued to race midget and sprint cars up until his death in 1999.
Jimmy Florian made NASCAR history by winning a race half-naked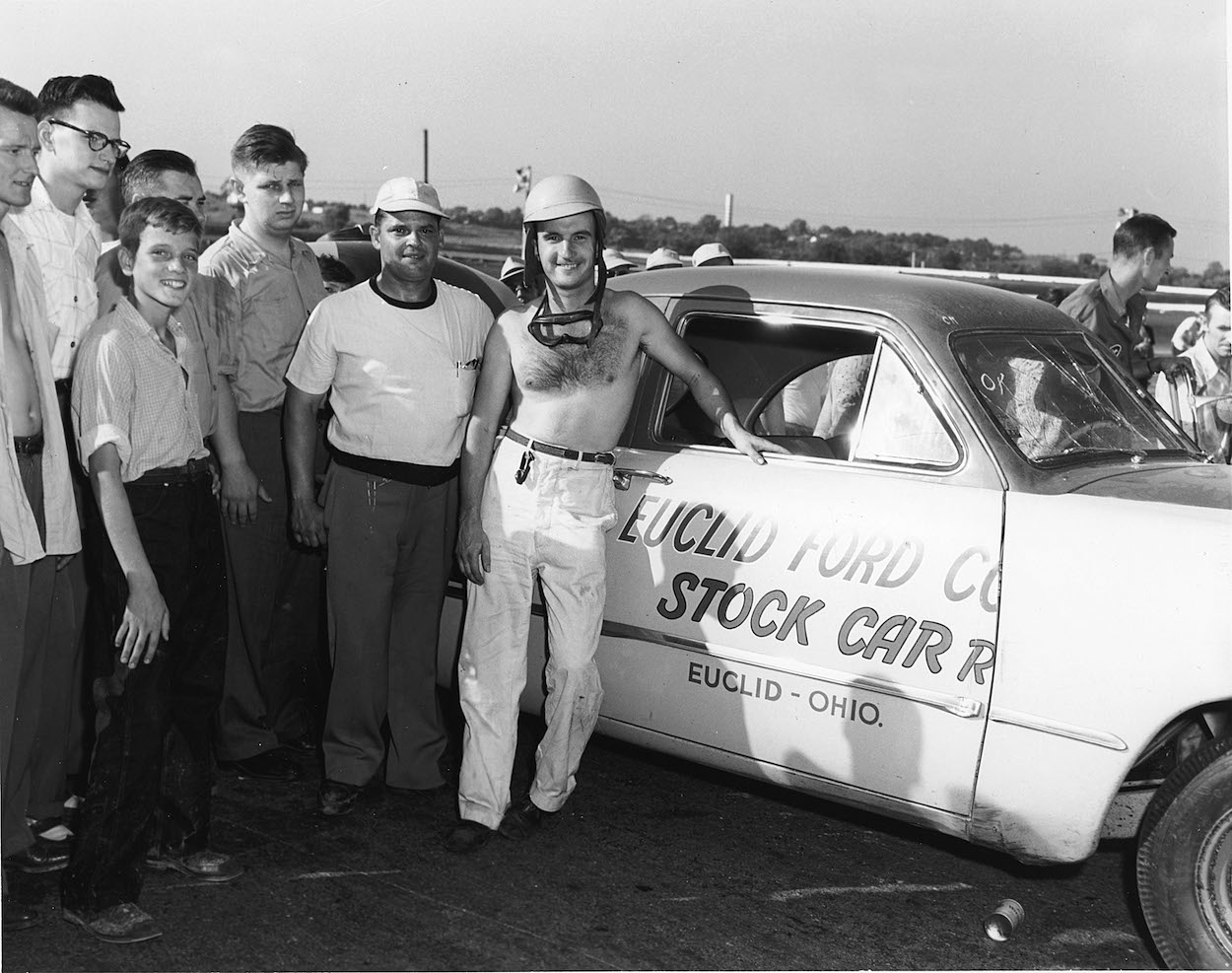 During his rookie season in the NASCAR Grand National Division in 1950, Jimmy Florian shocked the racing world by winning his first career race at Dayton Speedway. Florian's victory marked the first-ever win by a Ford in NASCAR's top series.
But what Florian did after the race shocked fans even more.
After he pulled into the winner's circle, Florian emerged from his No. 27 Ford with only his pants, shoes, and helmet still on his body. He had ripped off his shirt during the race due to the hot, humid weather, and he crossed the finish line with nothing but the hairs on his chest.
In that moment, Florian made NASCAR history in more ways than one, and he was later awarded the nickname, "Shirtless" Jimmy.
NASCAR was forced to make a Jimmy Florian rule
When Florian won at Dayton Speedway sans shirt, NASCAR didn't have an official rule that specified a driver had to be wearing a racing suit during competition. Well, that changed shortly after Florian's historic victory.
NASCAR later added a rule that stated drivers had to wear shirts during a race, which, in hindsight, probably should've been in place beforehand.