The Curious Case of Bob Pronger: The Criminal NASCAR Driver Who Mysteriously Disappeared and Was Never Seen Again
Bob Pronger may not show up in many NASCAR record books today, but he's one of the most interesting figures in auto racing history. Aside from his known career as a race car driver, Pronger lived a double life as a criminal who was involved in a large-scale car theft ring.
But somewhere along the way, Pronger must've pissed off the wrong people. In 1971, he disappeared without a trace and was never seen again. This is the curious case of the mysterious Bob Pronger.
Bob Pronger's NASCAR career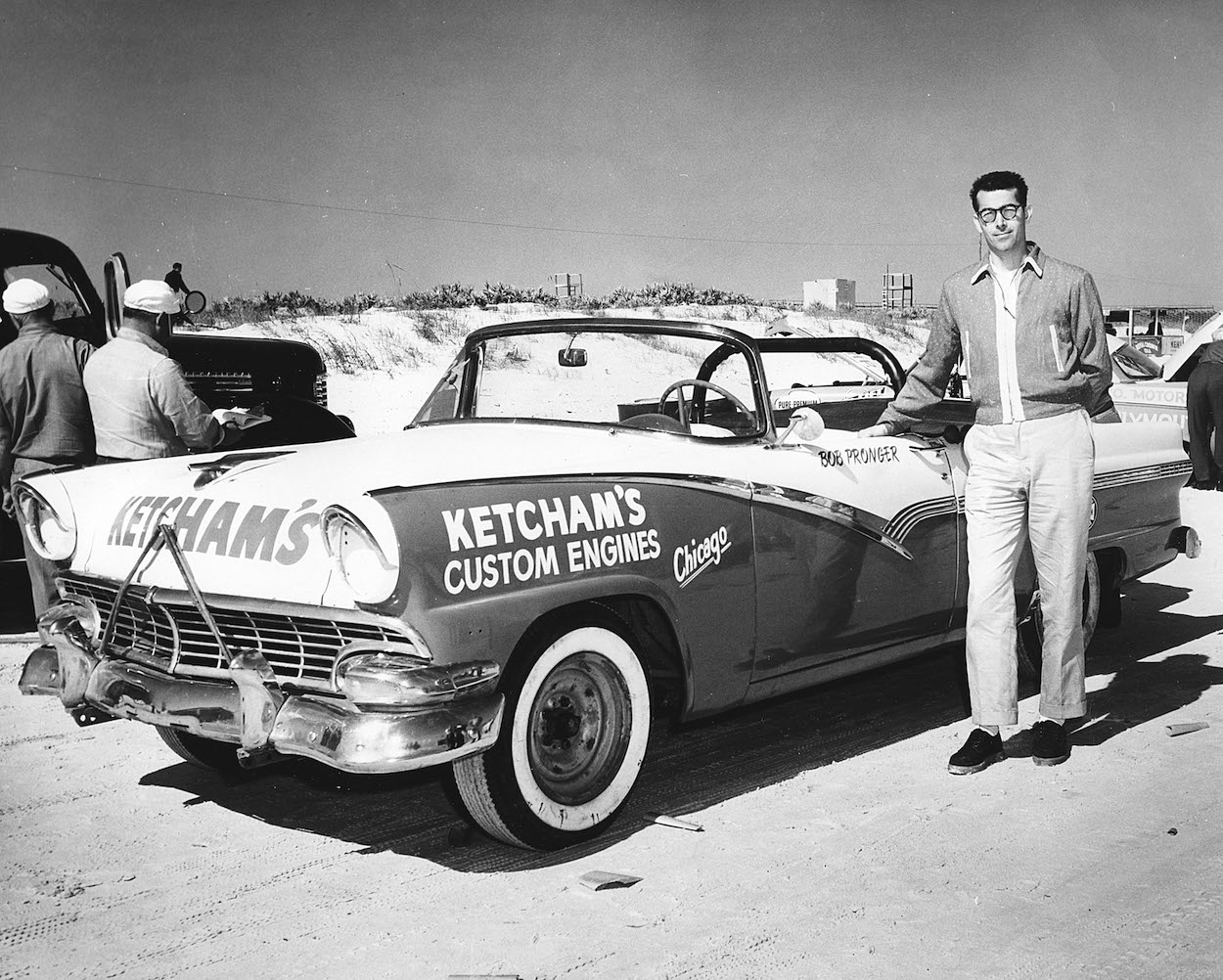 Growing up in Blue Island, Ill., Bob Pronger was never a huge racing fan as a child. Pronger picked up the sport of basketball at a young age because of his size (he grew to be 6-foot-5), and it wasn't until his post-college years that he picked up auto racing.
Pronger saw his first race up close at nearby Raceway Park in Chicago in 1948. The next year, he hopped into the driver's seat himself at 27 years old. He joined the Championship Stock Car Club and went on to win six races and finish fifth in the final standings in 1950.
Pronger raced on various circuits during his racing career, and he even competed in nine races in the NASCAR Grand National Division from 1951-61. He never won a Grand National Division race or even placed inside the top 10 in any of his starts, but that's where his most famous story comes from.
During a 1953 qualifying race at a beach and road course in Daytona Beach, Fla., Pronger won the pole with a blistering time. Along the way, he set the NASCAR measured mile record by reaching a top speed of 115.77 miles per hour in his '53 Oldsmobile 88. The previous record for a stock car in a measured mile was 100.28 mph, which was set by Joe Littlejohn in 1950.
Pronger's record time was later thrown out because he refused to allow his engine to be examined, but his racing acumen was always evident.
Bob Pronger lived a double life as a criminal
Bob Pronger's adult life revolved around cars. When he wasn't racing them on the track, he was selling stolen car parts to automotive warehouses as part of a theft ring in the Chicago and northwest Indiana areas. He earned $125,000 a year as part of the multi-million dollar scheme, but he kept his criminal dealings a secret from his family and friends.
Eventually, though, Pronger got too deep into the mob scene.
Bob Pronger mysteriously disappeared in 1971 and was never seen again
As Bob Pronger became more and more involved in the Chicago mob scene, he experienced the dangers of the mob firsthand. In the spring of 1971, Pronger faced three different instances of people trying to kill him. He told the police about the attempted murders, but nothing was done about them.
On June 17, 1971, Pronger ate breakfast at the Rainbow Restaurant in Calumet Park, which was his typical morning routine. He was spotted driving away in a black Cadillac, but that was the last time he was ever seen alive.
A few days later, Pronger's family reported him missing. On June 27, a body was found under a mattress near Griffith, Ind. Unfortunately, it wasn't able to be identified because it was too badly decomposed. Many believe it had to have been Pronger's, but we'll never know for sure.