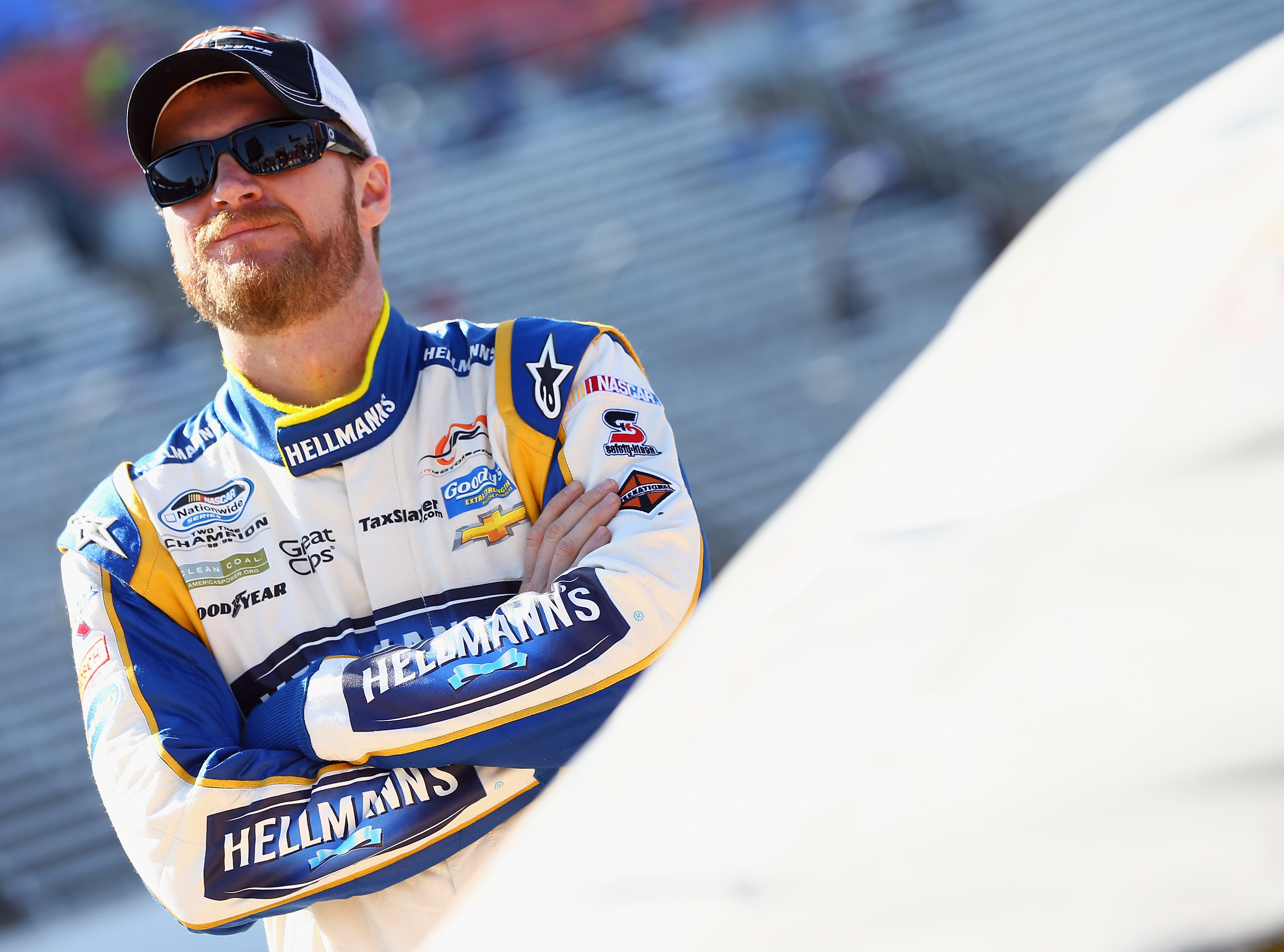 Dale Earnhardt Jr. Still Frustrated After His Dad Blew Off a Special Moment
Dale Earnhardt Sr. never attended his son's graduation after pushing education on him.
Dale Earnhardt Jr. tells it like it is. He doesn't hold back anything, even when he speaks about his late father, Dale Earnhardt Sr., who was tragically killed during the final lap of the 2001 Daytona 500. Whether it's about motorsports or life, Junior has a lot to say about his father – one of the greatest drivers in NASCAR history. He recently said he's still frustrated about a time when his dad simply wasn't there for a very special moment in his life.
Dale Earnhardt Jr. and Sr. are NASCAR Hall of Famers
Dale Earnhardt Sr. is certainly at the top of the list when it comes to the top NASCAR drivers of all-time. His seven Cup Series championships tie him with Richard Petty and Jimmie Johnson for the most ever. He finished his career with 76 victories in his 27-year career.
Earnhardt Sr. was a member of the first NASCAR Hall of Fame class. He was inducted in 2010. His son, Dale Earnhardt Jr., followed in his footsteps and had himself quite a racing career as well. His Cup Series career lasted 19 years as a series of concussions forced him into early retirement. He finished with 26 career victories and 260 top-10 finishes.
Earnhardt Jr. was named the Monster Energy Cup Series Most Popular Driver for 15 straight years. He's a two-time Daytona 500 winner (2004, 2014). Junior is one of three drivers entering the NASCAR Hall of Fame as a member of the Class of 2021.
Dale Earnhardt Sr. dropped out of school in eighth grade
In an interview with Joe Rogan, Dale Earnhardt Jr. said his father had dropped out of school in the eighth grade as a 16-year-old. He was always concerned Junior and his sister Kelley would do the same thing. The elder Earnhardt always pushed them to do well in school and finish their education.
"He was so worried that me and (sister) Kelly weren't going to finish school," Earnhardt Jr. told Rogan. "He gave up on school as an eighth-grader at 16 years old. Never finished high school. Never got no GED." He continued by saying his father was always embarrassed by dropping out of school.
"He was embarrassed that he quit," Junior said. "He knew how bad it disappointed his own father so he was always worried about where I was and who I was hanging out with, whether I was doing my homework."
Earnhardt Jr. still frustrated because his dad missed graduation
Dale Earnhardt Jr. preached education on his children. He didn't want them to make the same mistake he made as a child by dropping out. He was always telling his children to finish their homework and making sure they went to class. When it came time for Junior's graduation, Earnhardt Sr. was nowhere to be found.
"He pushed so hard for me and Kelley to finish school," Earnhardt Jr. told Danica Patrick on her Pretty Intense podcast. "He quit school in eighth grade. Failed so many times that he was 16 years old in the eighth grade and he finally gave up and quit. All through my high school years, he's like 'you got to finish your school.' I don't know why he thought we were going to drop out. He just said 'I need you to finish school. It's real important to me that you finish school.'
"We get there for graduation and he's at a race track. I do not understand how he missed my graduation because he had the means to travel. That frustrates me."