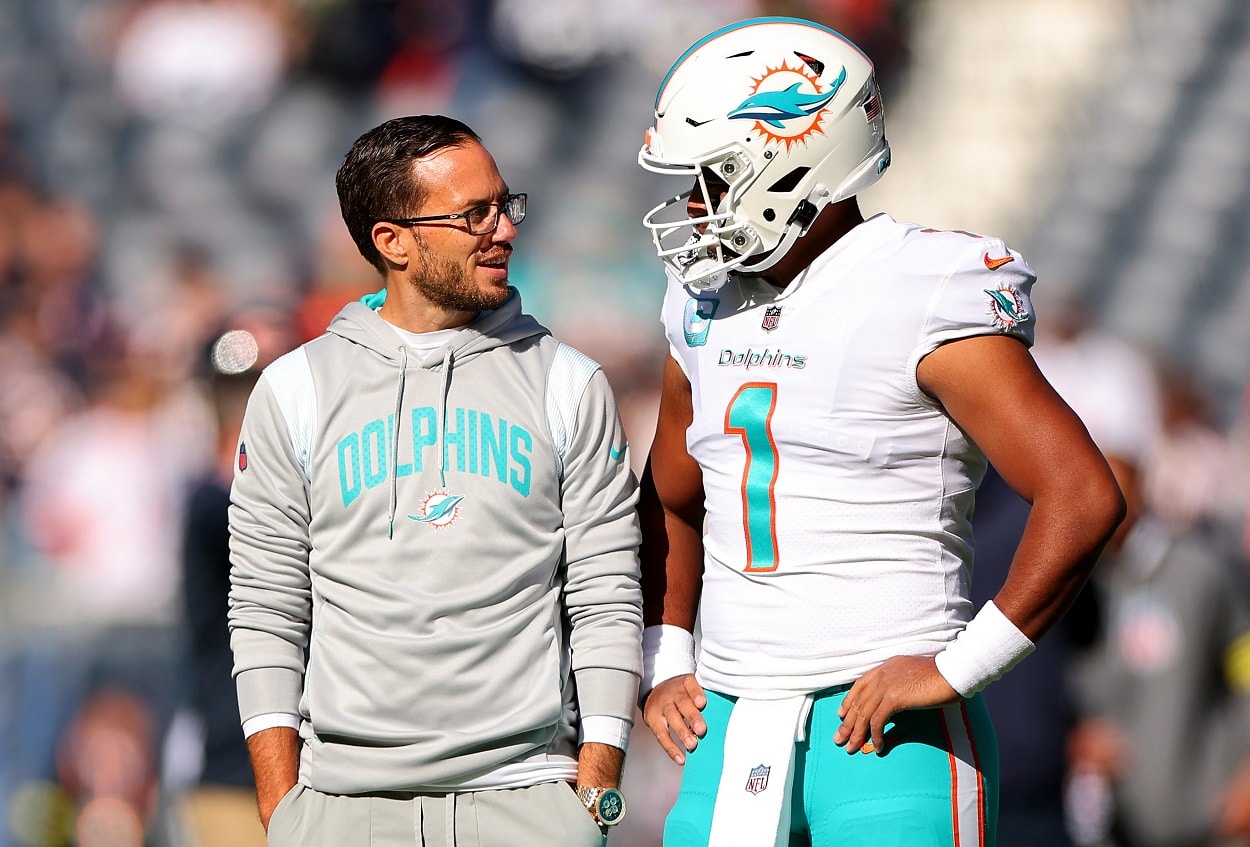 The Miami Dolphins' Disastrous Collapse Could Force the Franchise to Make Major Changes
The Miami Dolphins could be in for some major changes after struggling down the stretch.
After looking like a playoff lock, the Miami Dolphins went winless in December before falling to the New England Patriots in Week 17. With the team potentially poised to miss the postseason for the sixth straight year, how will head coach Mike McDaniel and general manager Chris Grier approach the team-building process this spring? 
Unfortunately for Miami fans, their beloved franchise may be forced to undergo a significant overhaul in the coming months. 
After all, between Tua Tagovailoa's durability concerns and an underperforming defense, there's little doubt the Dolphins have some difficult decisions during the offseason.
From contender to pretender: The 2022 Miami Dolphins
Miami's first-year head coach learned a valuable lesson during his debut season with the Dolphins: Things change fast in the NFL. 
After getting off to a 3-0 start, McDaniel's squad suffered three straight losses, ripped off a five-game winning streak, and is now in danger of ending the season with six consecutive defeats.
Needless to say, Dolphins fans had much higher expectations from a talented team that added Tyreek Hill during the offseason. However, between an underwhelming defense and Tagovailoa's concussion issues, Miami enters Week 18 with a disappointing 8-8 record. 
And even if the Dolphins somehow sneak into the playoffs, that doesn't necessarily mean the franchise is set up for success moving forward. 
On the contrary: Miami's second-half collapse could lead to significant roster and coaching staff changes.
Mike McDaniel may have to find a new starting quarterback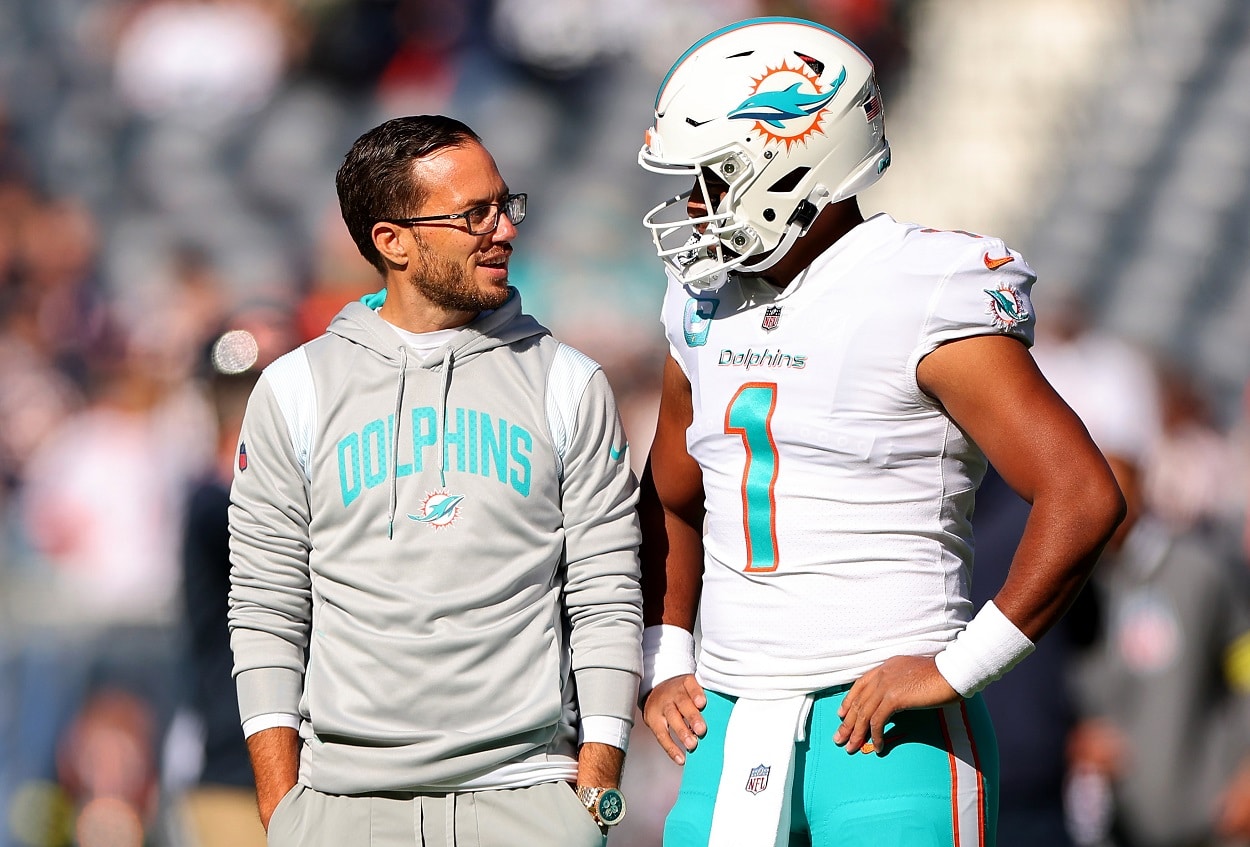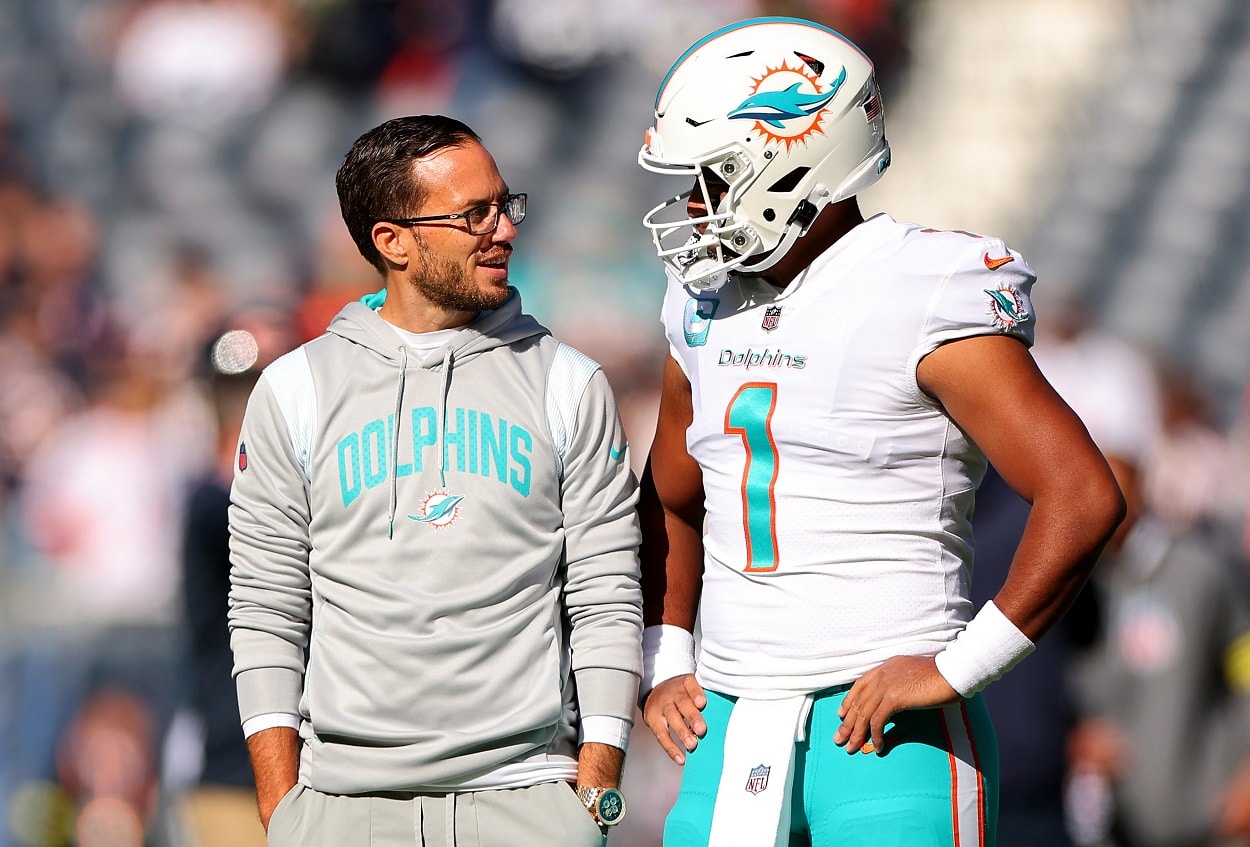 Despite showcasing Pro Bowl-caliber skills, it's safe to say Tua's durability concerns have raised valid questions about whether he can be Miami's franchise quarterback. 
After all, how can the Dolphins bet their Super Bowl dreams on someone who hasn't played a full season of football since 2018? 
At this stage, Tagovailoa's talent and production may not outweigh the risk of him suffering another concussion or serious injury. He entered the league with questions about his ability to remain healthy, and there are now more questions about his durability as he finishes his third season. 
While McDaniel may have unlocked the best version of the former Alabama star, it's fair to wonder whether the Dolphins should abandon their plan of trying to win a Super Bowl title with a quarterback who has quite a lengthy injury history for a 24-year-old.
Plus, how can Miami have any confidence about handing Tagovailoa a second contract? 
Guaranteeing $100-plus million on a player who could be one head injury away from being forced to retire could backfire badly and set the franchise back for years. 
Ultimately, when you consider all the factors involved, the idea of replacing the injury-prone Tagovailoa with Lamar Jackson, Aaron Rodgers, or another established quarterback via trade or free agency makes sense for a Dolphins team with plenty of talent on both sides of the ball.
The Dolphins' defense could look quite different in 2023
Even if the Dolphins feature the same faces on offense next season, their defense could undergo a major overhaul over the coming months. 
Starting at the top, the odds of Josh Boyer returning as defensive coordinator look slim. Expected to field a top-10 unit, the former New England Patriots assistant has overseen a group that's steadily declined during his tenure. 
After finishing sixth in points allowed in 2020, Miami fell to 16th in 2021. 
And it's been even worse this year. 
The Dolphins head into their regular-season finale with the league's 27th-ranked scoring defense. Given their issues on that side of the ball, especially down the stretch, it wouldn't be a surprise to see Boyer working for another team in 2023. 
Several players could also find themselves wearing a different uniform at this time next year. 
Will Miami move on from high-priced defensive back Byron Jones? Could fellow corner Xavien Howard get traded after a down year? Both players come with durability concerns and expensive contracts — two factors that could make them expendable. 
In addition, veteran linebacker Jerome Baker may not have a future in Miami, either. 
With a $12.5 million salary cap hit in 2023, the 2018 third-round pick could be playing his final game in a Dolphins uniform on Sunday. 
And if Miami finishes the season on a six-game losing streak, there could be quite a few players and coaches on their way out sooner than later.