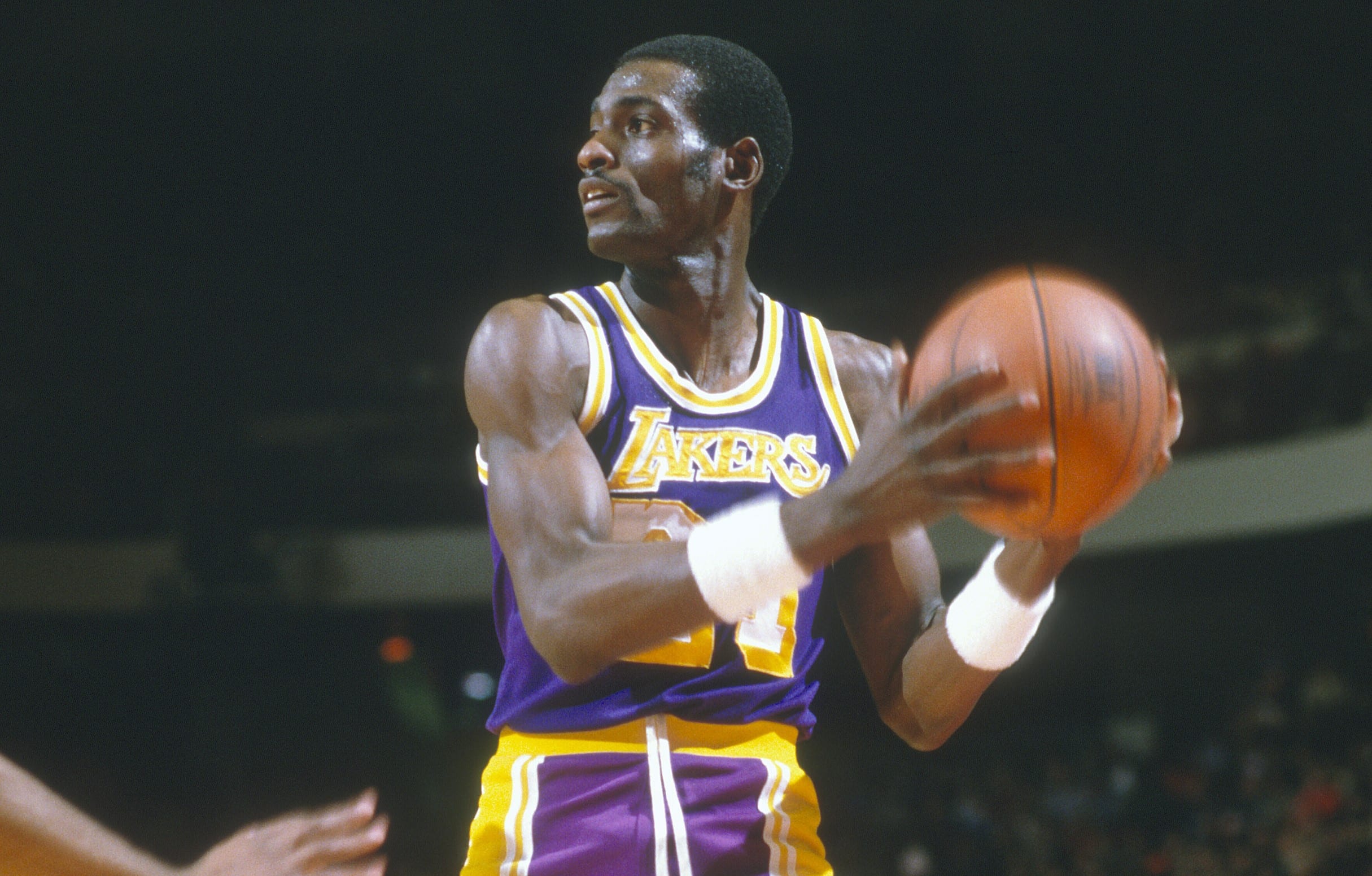 Michael Cooper Laughs Off the NBA's New Load Management Plan
Michael Cooper had a few things to say about load management in today's NBA.
Load management has become laughable in the NBA. The fact it exists is absurd. Players today are vastly different from those decades ago, and former Los Angeles Lakers guard Michael Cooper recently explained why.
Cooper spent 12 years in the NBA and played all 82 games six times. He played 80 or more in three other seasons. When it comes to load management these days, it's just a laughing matter to Cooper.
Michael Cooper worked as hard as anyone in the NBA
Michael Cooper might not be the biggest name from the Showtime Lakers in the 1980s, but he was certainly one of the most important players during that era. With Magic Johnson, Kareem Abdul-Jabbar, and James Worthy on the roster, Cooper sacrificed scoring and focused on the defensive side of the ball.
It worked.
Cooper hounded the opponent's best player all game and became one of the NBA's all-time top defenders. Former Boston Celtics star Larry Bird said Cooper was the only player who could shut him down. Cooper was named All-Defense eight times and was the NBA Defensive Player of the Year in 1987.
While he didn't get many headlines, Cooper got the respect of his teammates.
"Michael Cooper played a big role in us winning," Johnson said earlier this year on the All the Smoke podcast. "Coop could've started for any team in the league. He decided the sixth-man role was great for him. Whoever the highest scorer was on the opponent's team, he would take him and really shut him down."
Cooper laughs off today's load management
The NBA is trying to crack down on today's stars taking games off to rest. On Wednesday, the league's Board of Governors approved a policy that would have teams heavily fined should they rest stars (players who were All-Stars or All-NBA in the last three seasons) during nationally televised games or sit multiple stars in a game.
The fact that's even a topic seemed to annoy Cooper. He said he believes players are softer today. Some believe San Antonio Spurs coach Gregg Popovich was behind the load-management project, although he denied that back in 2020, according to KENS5.
"I think after the late '90s, because of the physicality of the game when we played and the commissioner trying to curb the violence and players getting hurt, I think it softened them a little bit," Cooper said recently on his Showtime With Coop podcast. "This is just my opinion.
"I think with the softening of players — and I love Gregg Popovich, great coach, great person, great innovator of this game. I think he was thinking of a way, 'OK, how can I save my players from 82 games? Gotta give them some rest.' Well, for me, you give them rest in practice.
"When we played, we didn't want to sit down. I didn't want to rest. I wanted to get out there and play. You know, if I was hurt, let me at least try. Let me see how it feels today. These guys will get a little tweak, 'Oh, it's hurting. I'm not normal. I can't go out and play.'"